3d wall art literally adds dimension to your space
Bring your gallery wall to life.
Feeling the art-print overload? These 3D art picks make your space get more alive
Project 62™ Gold Decorative Wall Sculpture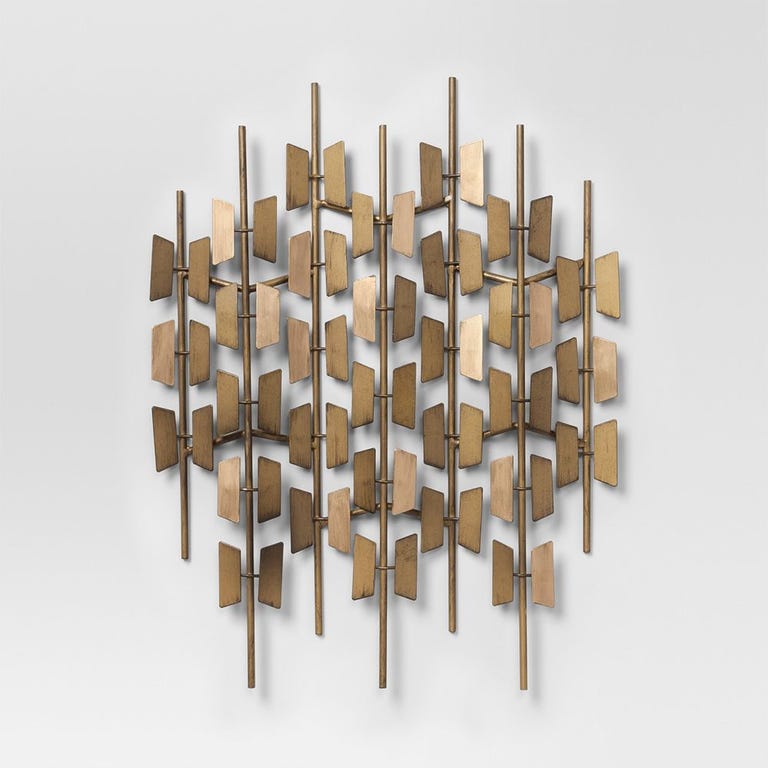 $29.99
BUY NOW
This burnished-gold wall sculpture from Target's Project 62 line adds a mid-century-inspired sentiment to the contemporary space. Its angled, metallic leaves catch the light to create an intriguing, multi-tonal look. Users note that its delicate look belies its heavy build.
Umbra Prisma Decorative Accents (Set of Six)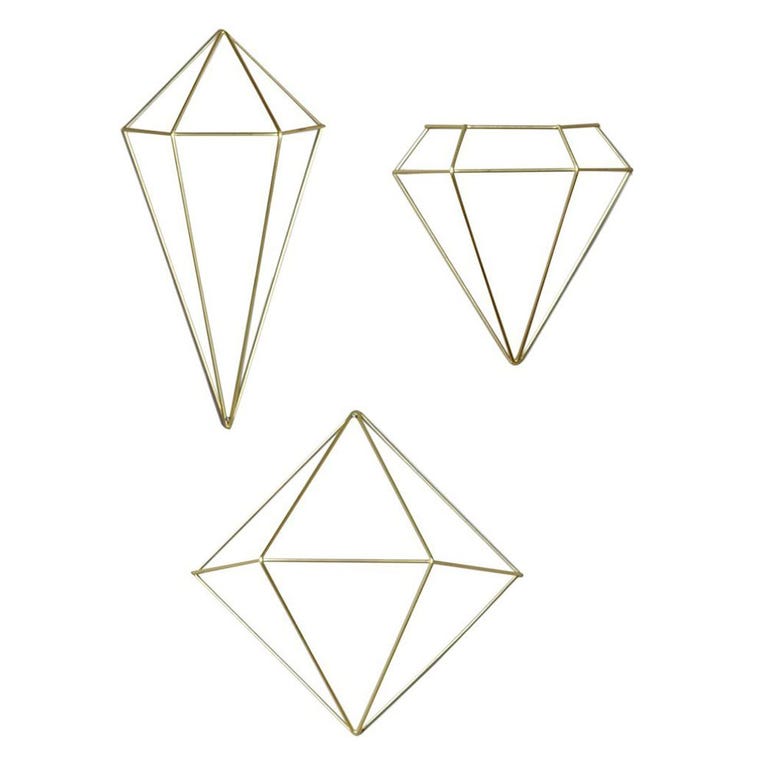 $29.19
BUY NOW
$29.19BUY NOW
These wire-frame gems from Umbra mount flat to a wall, providing a multifaceted angle to even the sparsest of spaces. Available as a set of six in either gold, copper, or black, users love their versatility, using them for anything from holding flameless tea lights or air plants to even snapping them together to use as lightbulb pendants!
West Elm Floating Brass Shapes Wall Art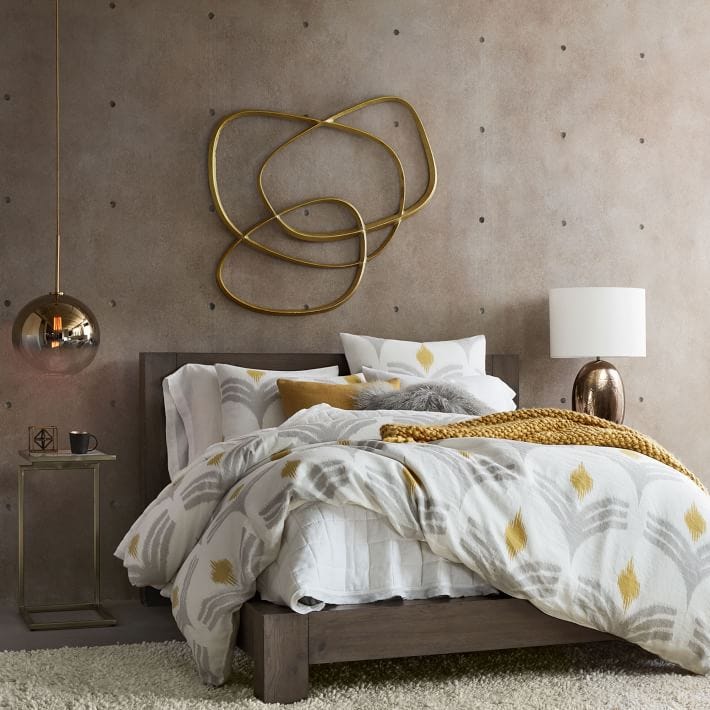 $249.00
BUY NOW
Who knew three interlocking shapes could feel so evocative? This brass-finished wall sculpture is made of hand-poured metal, and it can be oriented any which way.
UncommonGoods Fire Escape Shelf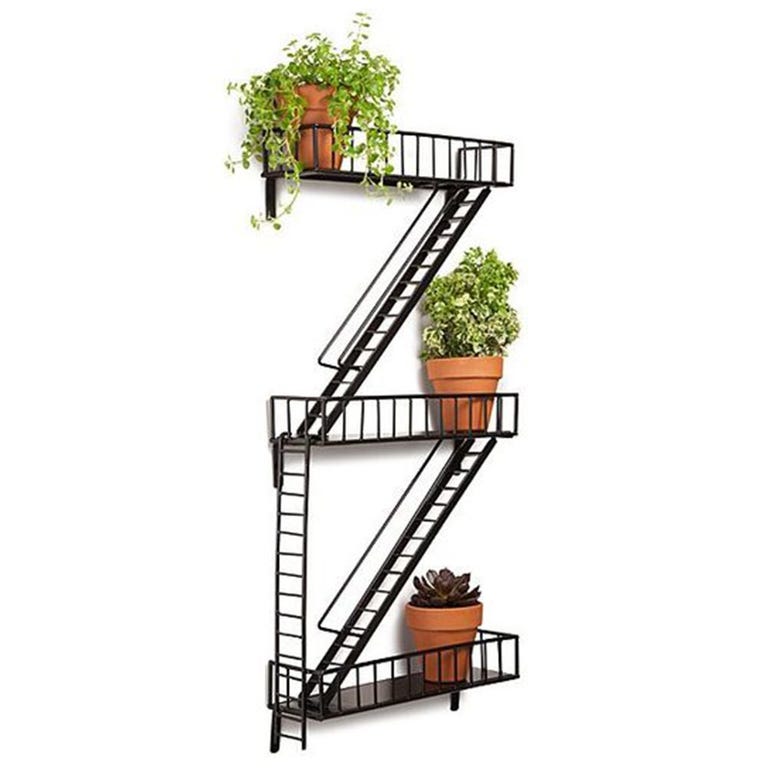 $99.00
BUY NOW
Combining form and function, this clever shelf is modeled after the look of urban fire escapes, and it's a lovely (and fire-code-safe!) place to keep small potted plants in view of the bright afternoon sun.
World Market Gold Metal Leaf Wall Decor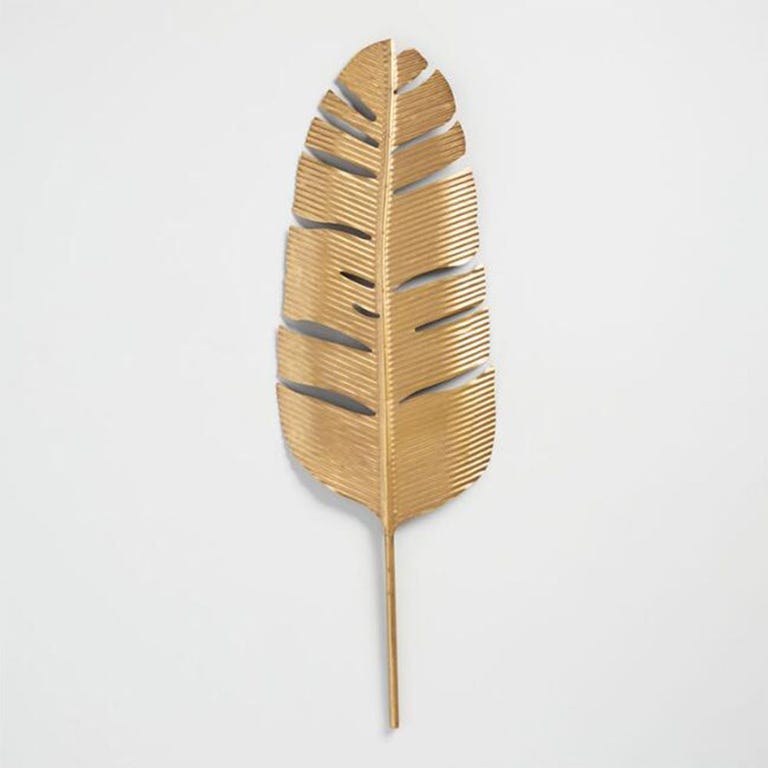 $19.99
BUY NOW
Even in the urban jungle, this golden frond looks right at home. Its corrugated iron build provides a graceful complement to a room that's plentiful with plant life.
Benzara Flock of Birds Wall Installation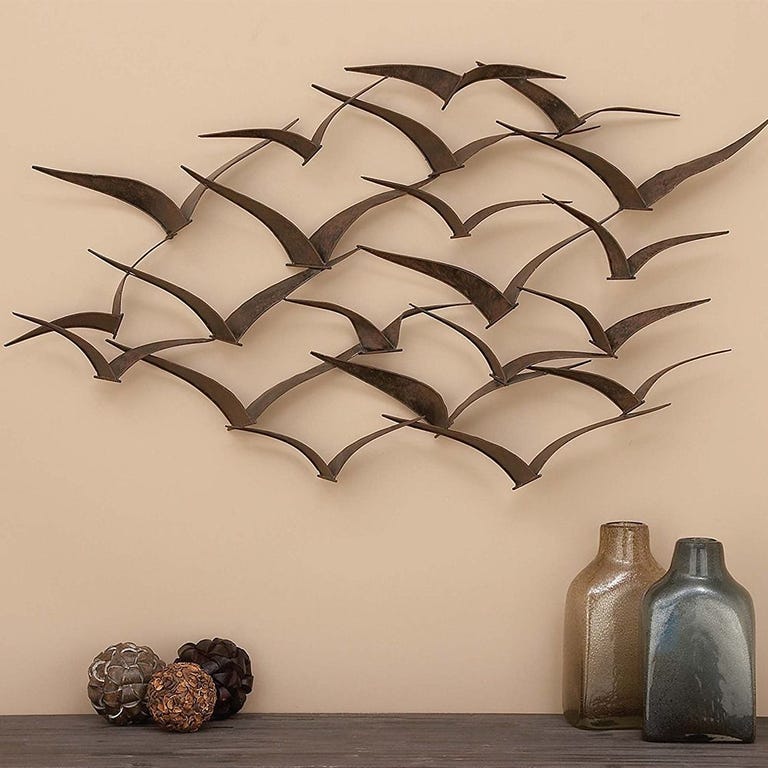 $73.23
BUY NOW
It's easy to go overboard with the beachy decor when you live by the water, which is why we love this 3D art piece. Its minimal representation of sea birds, rendered in sturdy iron, looks great from any angle, and it's easy to hang.
Pier 1 Imports Natural Woven Round Wall Decor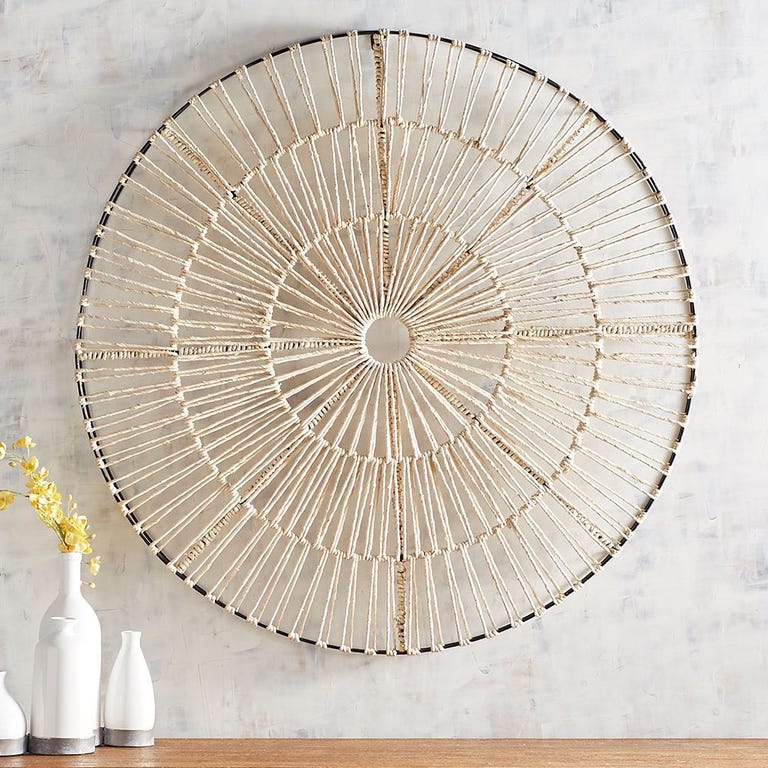 $99.95
BUY NOW
At over 3 feet in diameter, this sunburst-like wall sculpture from Pier 1 brightens up a room without overpowering its other elements. The spokes are woven from cornhusk, bringing the softness of the natural world to any interior setting.
CB2 Graham Wire Wall Art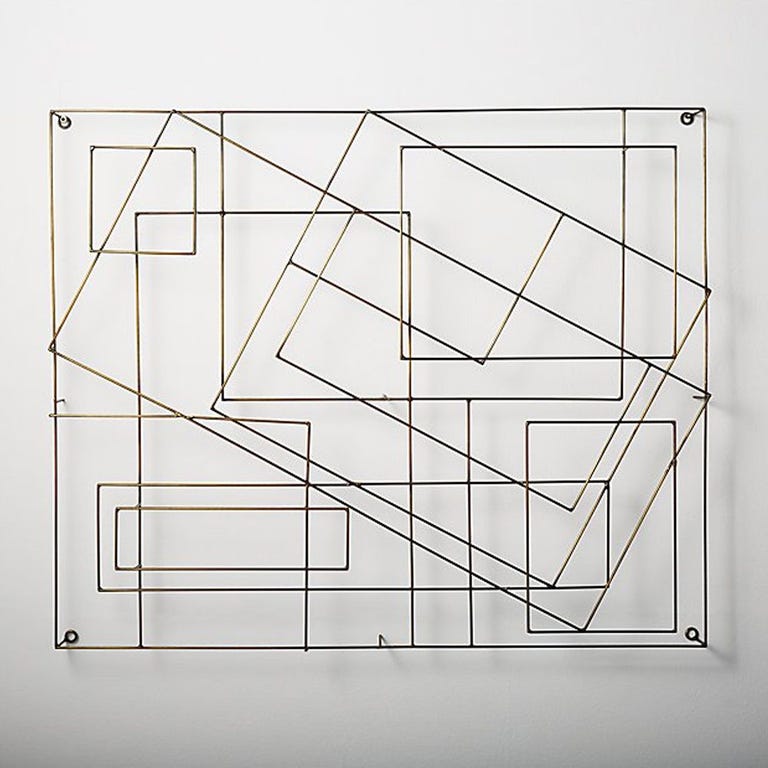 $99.95
BUY NOW
This brass-plated steel sculpture adds a fresh perspective to a blank wall. Appearing to float in space, the device is touted by users for its lightweight build and easy, anchor-free mounting.
Also check out: Roof Repairs South Dublin
Home Sweet Home 3D Cursive Wall Décor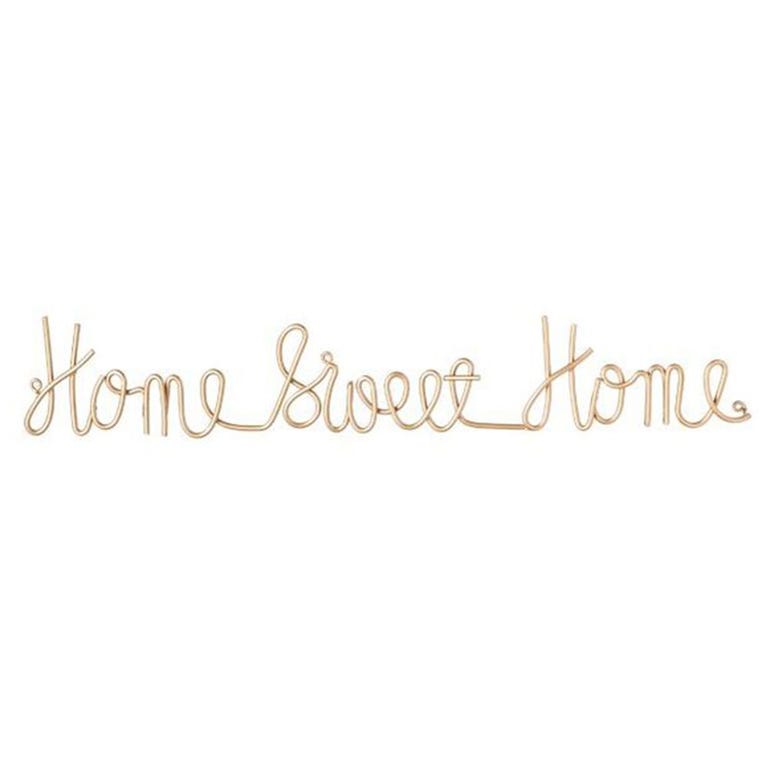 $61.99
BUY NOW
Add a sweet, hand-scripted touch to the place where you hang your hat. This brass-colored wall sculpture is a perfect addition to the entryway area.
Grandin Road Aspen Metal Art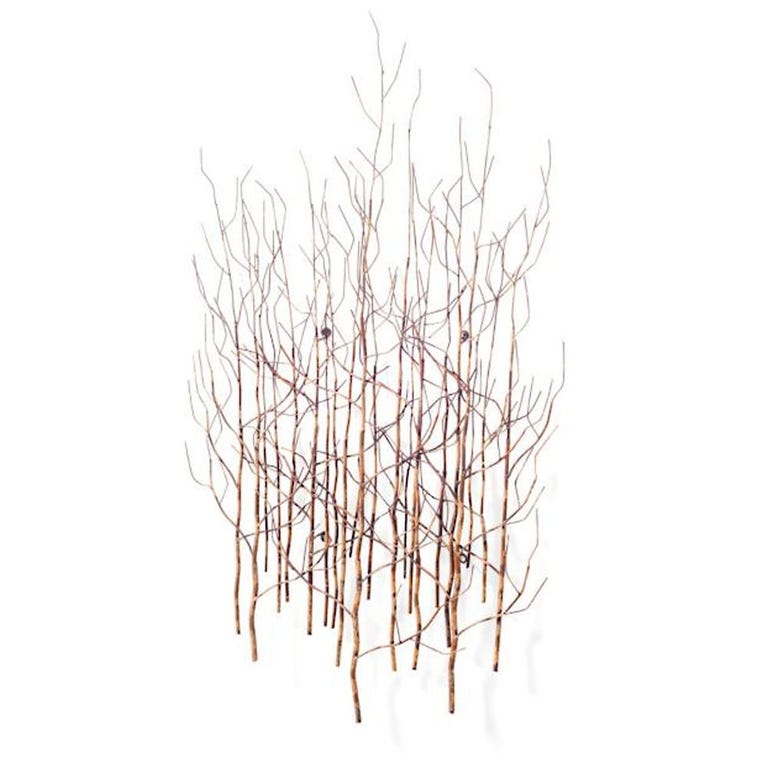 $199.00
BUY NOW
This woodland-inspired wall sculpture from Grandin Road is actually made of metal! Users adore its airy, naturalistic look, and though it's expensive, the top-notch quality and intricate detailing is well worth it.
Pin It for Later!