On Halloween season, besides popular concern such as Halloween costumes, Halloween candies or needed things for Halloween, people currently tend to choose travelling to enjoy their day. It is certain that places with special festivals will be more likely attract them. In fact, apart from Halloween events and activities, many countries in the world have similar festivals that is ideal to join and you should attend at least once.
Here are 5 best countries where have very special festivals you should know about if you intend to travel on Halloween season.
Ireland và Scotland
It is said that Ireland was the origin of the modern Halloween festival. It came from the ancient rituals named Celtic and Pagan and another festival called Samhai, or Samhuinn that appeared thousands of years ago.
Today, both Ireland and Scotland organize Halloween with games, fire and traditional dishes such as "barmbrack" – an Irish fruit cake which contain coins, buttons and rings to pray for the next year to be fortunate in both work and love.
Mexico – Día de los muertos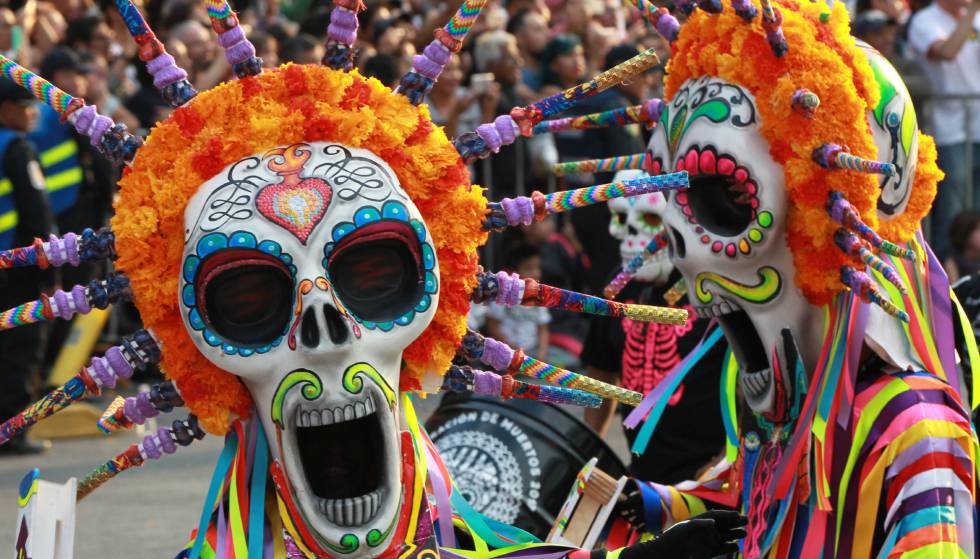 From November 1st to November 2nd, Mexico and regions of Latin America hold the Día de los muertos (Day of the Dead) to commemorate the deceased people. It is believed that the Gate of Heaven will open at midnight on October 31 and the spirits of the children will be returned to Earth in order to reunite with their families within 24 hours. On November 2, the spirits of adults from heaven will descend to earth to attend the festival.
On this holiday, people decorate the altar with fruits, beans, turkey, soda, hot chocolate, water, potato egg custard and a special kind of bread called "Pan de Muerto" for the dead. Families will also provide candy and toys to commemorate the children's souls as well as cigarettes and mezcal for adults.
Kawasaki Halloween Parade
From 21 years ago, every last day of October, about 4,000 people from around the world gathered in Kawasaki to participate in the Kawasaki Halloween parade. This is one of the biggest masquerade festivals in Japan. However, the festival also has its own rules and standards that people must meet the conditions and have to register before 2 months that the festival takes place.
Hong Kong (China) – The Hungry Ghosts Festival
On every July 15th, that is between mid-August and mid-September of the solar calendar, Hongkongers will celebrate the Hungry Ghosts Festival. This is also a popular festival in some Southeast Asian countries. It is believed that at this time the soul will rise and wander around, so on this occasion many will offer food to the dead.
India – Pitru Paksha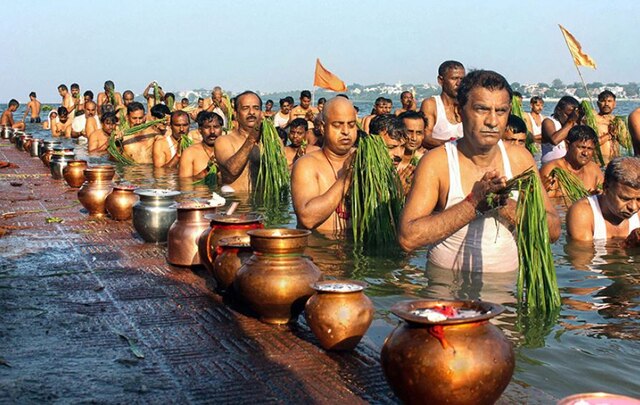 During the 16-lunar-day period in the Hindu calendar, many Indians will celebrate the Pitru Paksha. Hindus believe that when a person pass away, the god of death, Yama, will take his spirit to the place of atonement. They will find the previous 3 generations of the family. Besides that, on this occasion, spirits will be allowed to return to Earth to reunite with their families.
To ensure that their family has a home in the afterlife, the members must perform the Shraddha, including the fire ceremony. Without performing Shraddha, the spirit will permanently wander in the land of the living
During the festival, families will cook offerings such as kheer, lapsi, rice, lentils, pumpkins.