If you are looking for the perfect WP theme, you can learn about 8degreethemes. At 8degreethemes, they archive and sort thousands of WordPress themes (both free and premium) – grabbing data from each template such as its colors, columns, and more. Given that there are over 50,000 WordPress themes in existence, this is no easy feat! Eight Sec theme is a free wordpress one-page theme with eight sections. It is ideal for business, corporate, portfolio, blog, agency, freelancer, and any other modern and creative website.
8Degreethemes Overview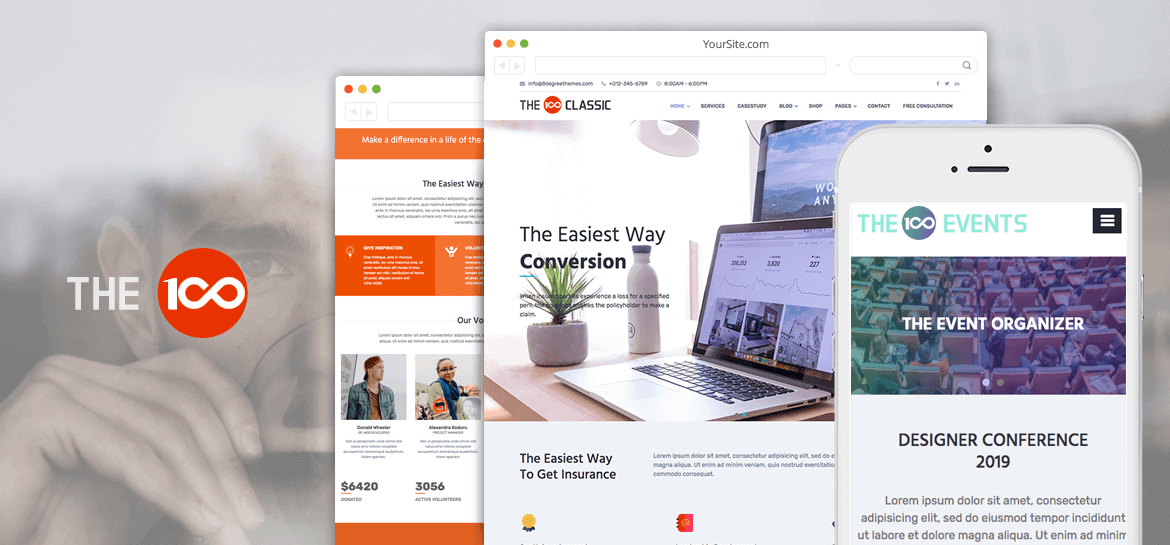 EightStore Lite – is a free eCommerce, WooCommerce theme to help you build online stores easily. This theme is probably the most feature-rich free WooCommerce theme, which allows you to create your online store in just no time. Some of the major features include: Beautiful design, boxed/full-width layout, the highly configurable home page, product slider, advanced wishlist, Featured product show list, youtube video integration on popup banner, multiple category display layout, product and post search, promo ticker, payment/partners logo showcase, call to action, blogs on the home page, testimonials, 4 sidebar options, typography option, fully responsive, browser compatible, bbPress compatible, CSS3 Animation, Translation ready, RTL support, SEO friendly, fast loading.
It is a FREE WordPress notification bar plugin yet a very powerful one. It displays notifications, promotions/offers, notices, Call To Action (CTA) contents, alerts, Opt-in subscriptions, news, and social icons, or any important announcement in your site that your visitors should not miss. Moreover, it is also a complete notification bar plugin for WordPress which can be used to welcome visitors to the website, link to social media, and promote your blog post/ content. In brief, it is a responsive and feature-rich plugin that is built up to simplify user needs. It offers a large range of customization options to build an impressive notification bar. Great functionality, complete flexibility, and awesome support from its makers will leave you astonished.
The things you would love at 8Degreethemes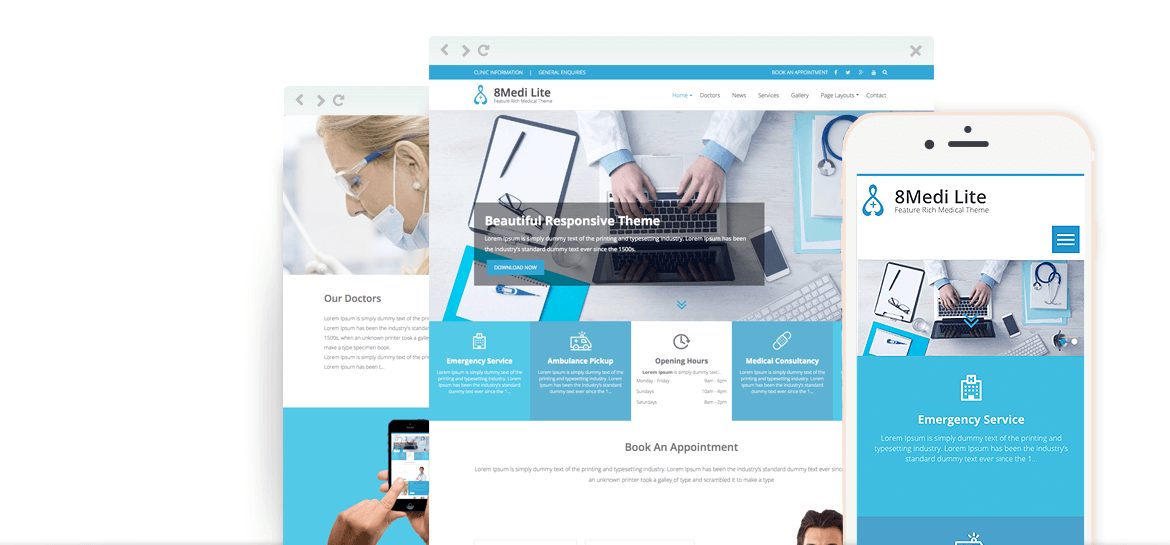 Color Settings
It provides easy to configure color settings from which you can set your favorite color in the notification bar. It allows you to choose a decent background color, font color, social background color, social background hover color, social font color, and social font hover color.
Advanced Typography
Enjoy the access to Google fonts right on the notification bar. You can use the beautiful google fonts and display important promotions/offers, notices, Call To Action(CTA) contents, alerts, Opt-in subscriptions, news, or social icons in the descent fonts as you like.
8 Degree Notification Bar allows you to feature a promo text very effectively on the bar. There are options to make the promo text bold, italic, or underline. you can highlight something more significant in your site by featuring in the bar.
Display Effects
8Degree Notification Bar provides you easy to use options to select a proper and attractive display effect for the notification bar. You can choose one of the three display modes: normal, slider, and ticker.
Eight Photo: It isconsidered a theme for photography. Photography has become a trend recently. It is one of those artists which is getting very good investment these days. Photographers get high payment for their shoot
Eight Sec: It is another theme that has been provided by this tool. This theme can be used for corporate purposes, this theme also can be used for business purpose. It is a multipurpose theme for the users.
Terms and conditions
By accessing this web site, you are agreeing to be bound by these web site Terms and Conditions of Use, all applicable laws, and regulations, and agree that you are responsible for compliance with any applicable local laws. If you do not agree with any of these terms, you are prohibited from using or accessing this site.
1.Use License
Our themes are licensed under the GPL general public license see > (http://www.gnu.org/licenses/gpl.html). Upon purchase, you are authorized to make any necessary modifications to our themes to fit your purposes. 8 Degree Themes' themes can be used for personal or commercial use on unlimited personal or commercial websites. Theme support and forum access will only be provided to those who purchase a theme from our website.
2.Refund Policy
All of our products are cutting-edge, highly professional, and super powerful as they are built with a lot of love and hard work. Besides, we have a dedicated support team as a standby backing to help our clients/ customers instantly through support forums, email, or online chat. We bet on the premium-quality products and services which never fail to please the customers.
We do not have a refund policy however if you found our product (that you purchased) completely unusable even after support from our team, you can claim the refund. The refund will not be provided in the following cases
You don't want it after you've downloaded it
The item did not meet your expectations
You simply change your mind
You bought an item by mistake
You do not have sufficient expertise to use the item
You can no longer access the item because it has been removed (we advise you to download items as soon as you have purchased them to avoid this situation)
Note: Taking complete information about the design and functionality of the Themes/Plugins prior to purchase happens to be your own responsibility.
Make sure to ask sufficient questions before purchasing, we'd be happy to reply to you.
*Subscriptions including more than one theme will not be refunded.
3.Limitations
In no event shall 8 Degree themes or its suppliers be liable for any damages (including, without limitation, damages for loss of data or profit, or due to business interruption,) arising out of the use or inability to use the materials on 8 Degree Themes' Internet site, even if 8 Degree Themes or an 8 Degree Themes authorized representative has been notified orally or in writing of the possibility of such damage. Because some jurisdictions do not allow limitations on implied warranties, or limitations of liability for consequential or incidental damages, these limitations may not apply to you.
4.Ownership
You may not claim intellectual or exclusive ownership to any of our products, modified or unmodified. All products are property of 8 Degree Themes. Our products are provided 'as is" without warranty of any kind, either expressed or implied. In no event shall our juridical person be liable for any damages including, but not limited to, direct, indirect, special, incidental or consequential damages or other losses arising out of the use of or inability to use our products.
5.Revisions and Errata
The materials appearing on 8 Degree Themes web site could include technical, typographical, or photographic errors. 8 Degree Themes does not warrant that any of the materials on its web site are accurate, complete, or current. 8 Degree Themes may make changes to the materials contained on its web site at any time without notice. 8 Degree Themes does not, however, make any commitment to update the materials.
6.Links
8 Degree Themes has not reviewed all of the sites linked to its Internet web site and is not responsible for the contents of any such linked site. The inclusion of any link does not imply endorsement by 8 Degree Themes of the site. Use of any such linked website is at the user's own risk.
7.Site Terms of Use Modifications
8 Degree Themes may revise these terms of use for its web site at any time without notice. By using this website you are agreeing to be bound by the then current version of these Terms and Conditions of Use.
8.Warranty
8 Degree Themes does not warrant or guarantee these themes in any manner. Once our themes have been altered we cannot guarantee they will function with all 3rd party components, plugins or web browsers. Browser compatibility should be tested against the demonstration templates on the demo server. Please ensure that the browsers you use will work with the themes as we can not guarantee that 8 Degree themes will work with all browsers.
9.Delivery
After we have successfully received your payment, your 8 Degree theme information will be emailed to the email address you provided. This may take up to 24 hours but usually happens within minutes. Please ensure first you have checked your spam folder, If you do not receive an email after this time period, please contact us.
See more:
How to create a website with WordPress