AVE40 is established in 2013, AVE40 grows with a 280-person team for business development and services. Passionate and energetic, the team offers a wide array of vapor products with their considerate services. In 2016, AVE40 tops its sales volume of over 75 million US Dollars.
AVE40 covers over 1,000 vapor shops and major online stores in China, taking 80% of the domestic customer groups.
WHY CHOOSE AVE40
1 on 1 service – One Click Away and 24/7
Newest Vapor Devices, Original & Affordable
Imported Premium E-liquids
Efficient and Worry-Free Product Warranty
BEST PRODUCTS
Voopoo Drag Nano Pod Starter Kit 750mAh
Voopoo Drag Nano Kit is the first pod system of Voopoo Drag family. Made of zinc alloy and aluminum alloy material to make a compact and lightweight pod kit which just weighs 55g. Powered by a built-in 750mAh battery, the kit integrates the brand-new GENE.Pod Chip, implementing the intelligent cold boot mode for extreme flavor experience. Smart LED battery life indicator light reminds you the battery status with three colors, Green for 100% to 61%, Blue for 60% to 20%, and Red for lower than 20%.
The pod cartridge comes with 1ml juice capacity and 1.8ohm resistance which also features refillable design to offer you great MTL vaping experience.
Rincoe Mechman TC Box Mod 228W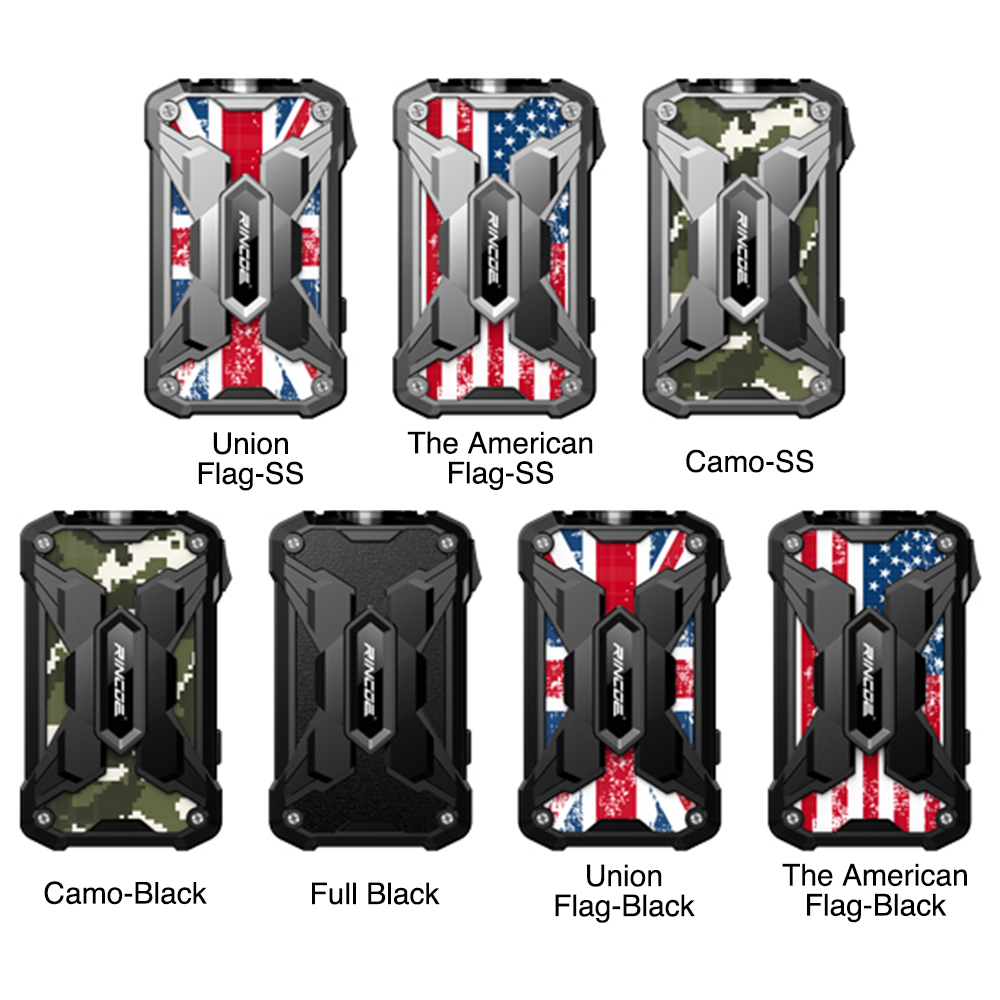 Rincoe Mechman TC Box Mod 228W is coming! Made of zinc alloy material and leather decoration to provide better grip feeling and mech style with boxy corners. Moreover, the compact and portable size also ensures you great hand feeling with its crafted workmanship. Dual 18650 batteries and maximum 228W output make it no doubt to offer you optimal vaping experience. What's more, changeable panels also offer you more selections up to your personal preference.

VGOD STIG Disposable Pod Device 3pcs
VGOD STIG is a disposable pod system that features mouth-to-lung style vaping, 1.2ml prefilled pods with 60mg salt nic e-liquid and a pre-charged battery. The STIG comes with a fully charged battery that is guaranteed not to lose charge until e-liquid is fully enjoyed. 3 pieces in one pack. Just enjoy the STIG with 5 flavors!

Vladdin Device RE Pod System Full Kit
Vladdin Device RE Full Kit is an innovative refillable pod system, you can fill it when the e-liquids is consumed. Compared with cores made of cotton and wires adopted by regular electronic cigarettes, VLADDIN uses patented multi-hole ceramic as the filling and heating materials, which enables it to enlarge the heating area and restore the original flavor of e-liquids while maintaining the heating efficiency. The powerful output from this tiny battery kit attributes to VLADDIN's built-in nano-coating booster chipset with the maximum output reaching 12W. Its consistent power output ensures the rich and satisfactory sensation of Vladdin.

SHIPPING POLICY
AVE40 ship orders to more than 100 countries. The delivery time for your order includes two parts, processing time and shipping time.
Processing time begins when you submit your order to when the item leaves the warehouse. Shipping Time begins when the item leaves the warehouse to when it arrives at your location. Ave40's order processing time is done electronically and usually completed within 1-3 Business Days (Monday-Friday, but not including major Chinese holidays).
READ MORE