Hanalei Bay — Hawaii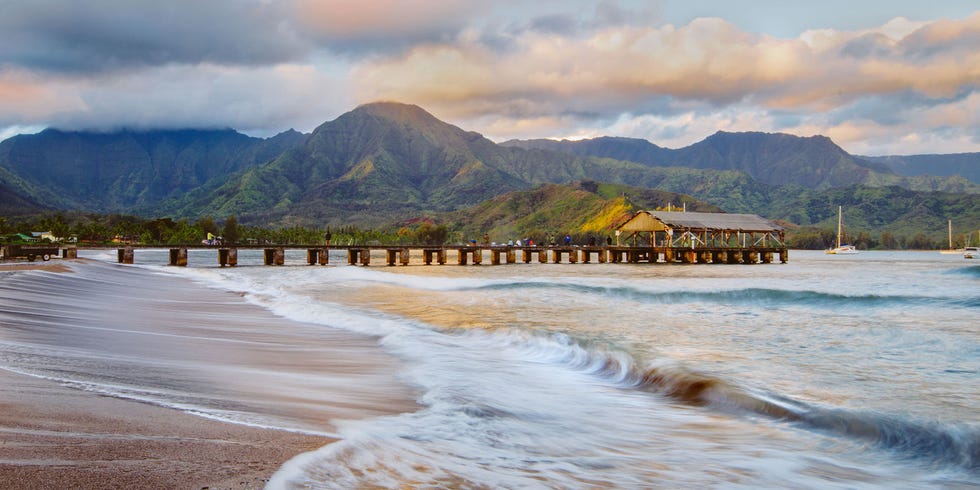 Hawaii has some of the world's most photographed beaches, many of which are popular with surfers. In fact, some of the top surfers in the world are from Kauai, and Hanalei Bay has some of the best conditions — the surf is consistent, and there are waves for all levels.
Harrismith Beach — Barbados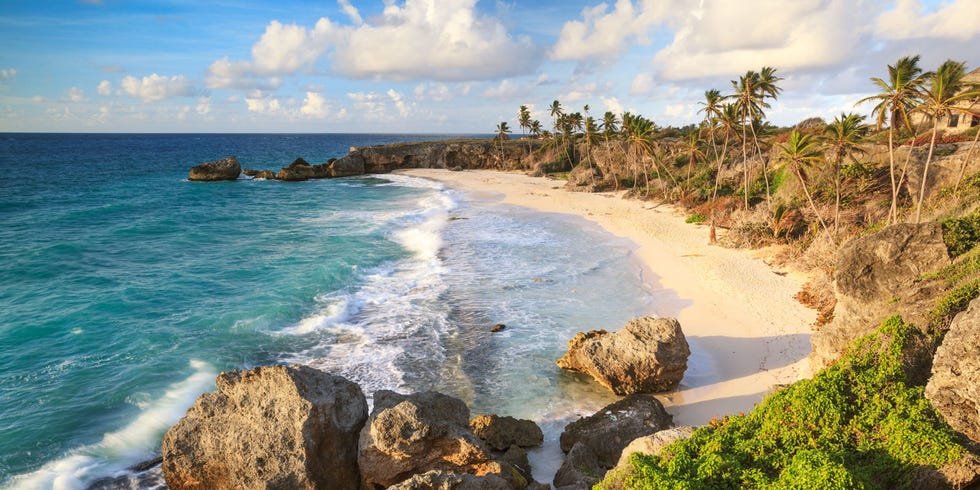 This hidden gem of a beach on the island of Barbados is the perfect place for a secluded day of rest and relaxation. To get to it, you must descend a flight of stone steps that have been carved into a cliff overlooking the sea. Once you arrive, you'll enjoy pure seclusion.
Gulf Shores — Alabama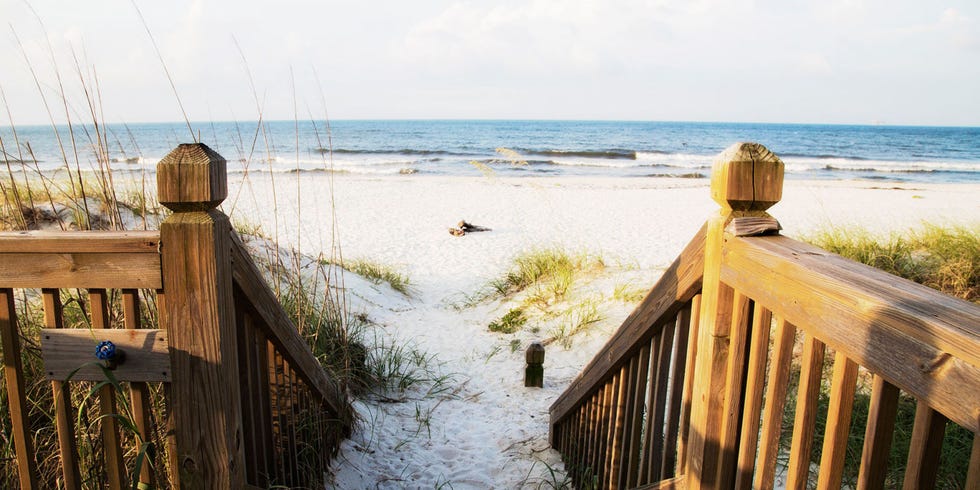 In addition to gorgeous white-sand beaches, Gulf Shores hosts numerous events throughout the year, including the Hangout Music Festival and an annual National Shrimp Festival, so there's plenty to do apart from working on your tan.
Seminyak Beach — Indonesia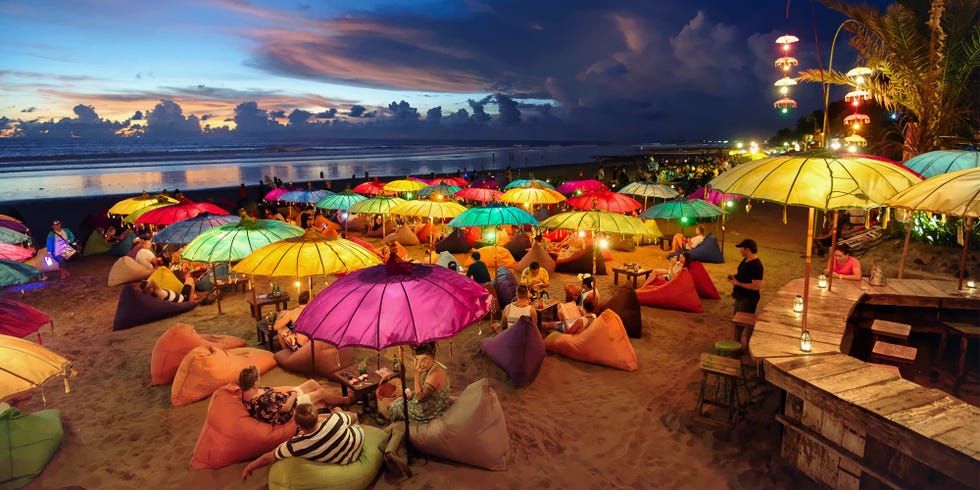 Seminyak is one of the top beaches on the island of Bali, named as one of the best places to visit in 2019. More relaxed than Kuta, Seminyak has beach clubs like Hot Potato and Ku De Ta, where you can rent a chair, sip a few Bintang beers, swim in the Indian Ocean, and enjoy amazing sunsets.
Huntington Beach — California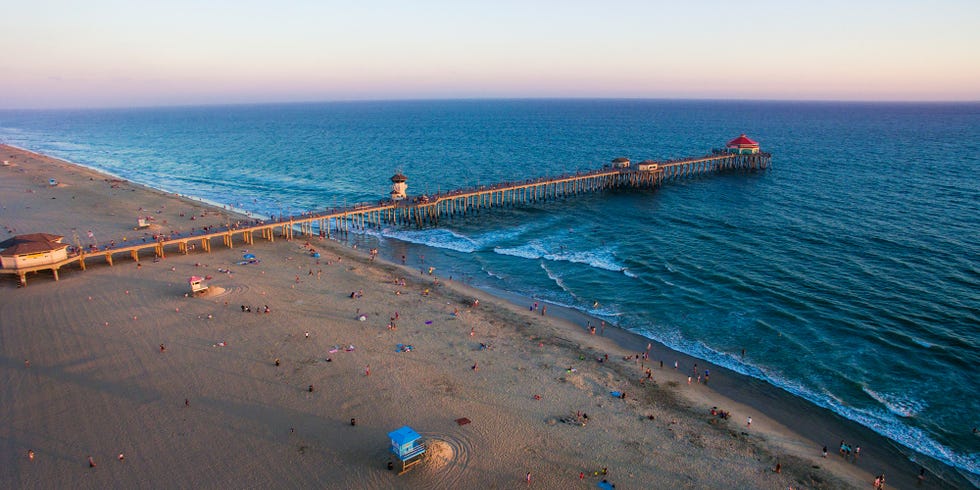 One of the most famous beaches in California is Huntington Beach, also known as "Surf City USA." Watch surfers glide across the Pacific Ocean's waves from the shore or from the town's iconic pier (be sure to have lunch at the old-school diner, Ruby's), then cool off by taking a dip.
Condado Beach — Puerto Rico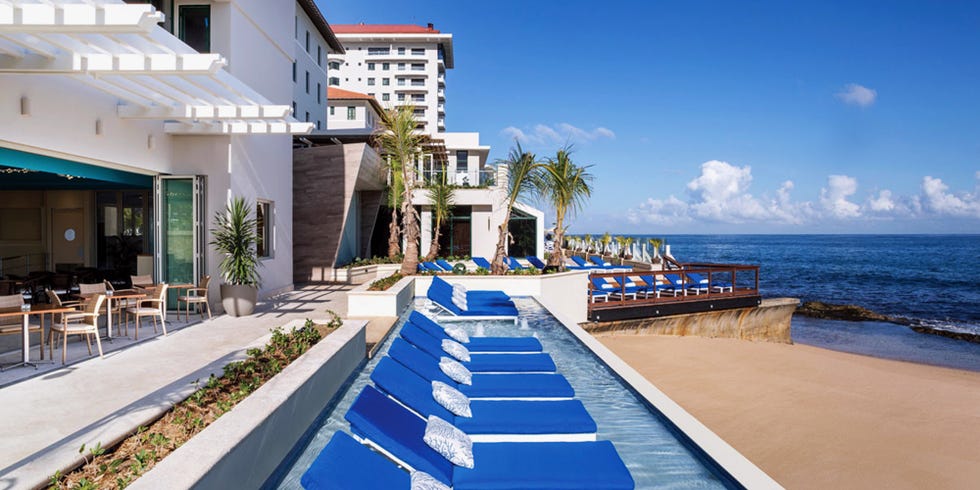 Puerto Rico has plenty of secluded strands, but if you're looking for glitzy high-rise hotels, waterfront restaurants, and nightlife, then head to San Juan's Condado Beach. Plus, historic Old San Juan, with its craft shops and imposing historic fort, is just 10 minutes away by taxi.
Cannon Beach — Oregon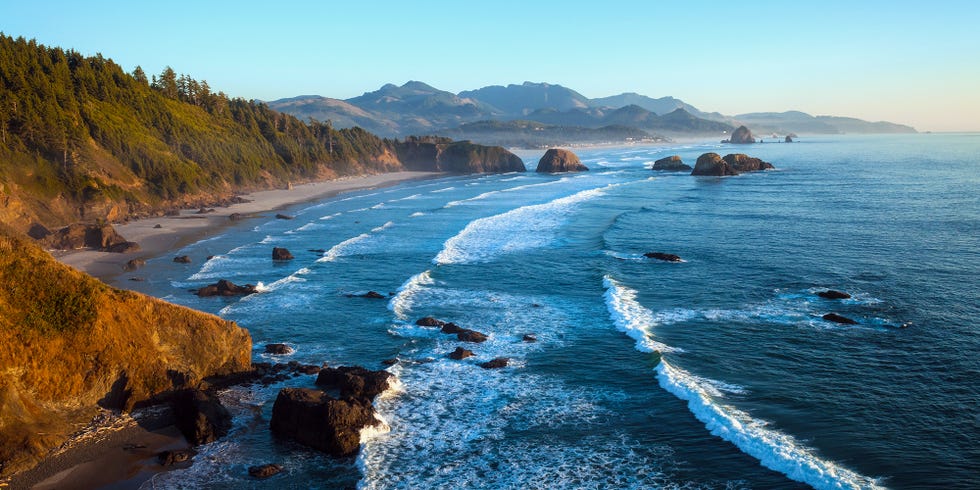 Cannon Beach is not only one of the best beaches in Oregon, but one of the best in the entire Pacific Northwest (it's less than 2 hours from Portland). The beach has numerous tide pools, and photographers have a field day taking snaps of Haystack Rock, a 235-foot-tall rock formation where puffins often congregate.
Driftwood Beach — Georgia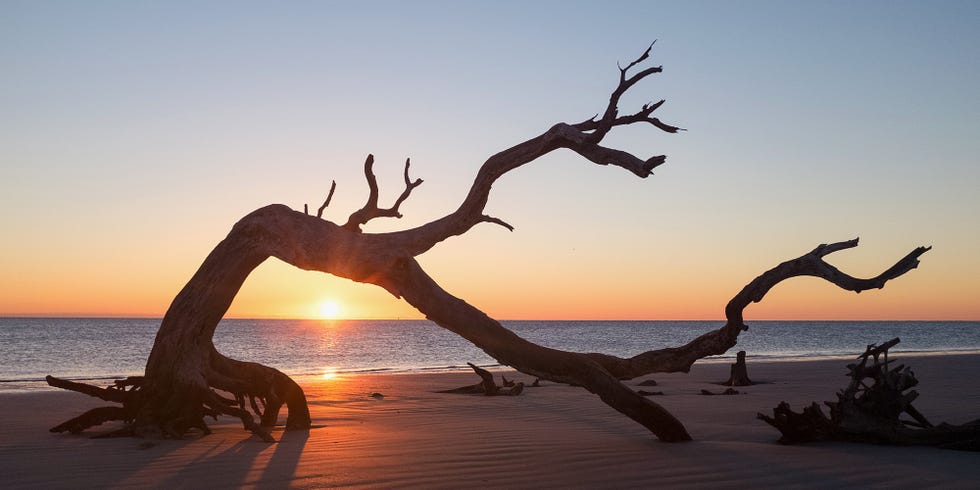 Jekyll Island, off the Georgian coast, is a favorite of nature lovers, who appreciate the island's 10 miles of unspoiled shoreline. For many, the prettiest beach is Driftwood, which is lined with ancient tree trunks and large pieces of driftwood — keep the camera ready!
Harbour Cliff Beach — England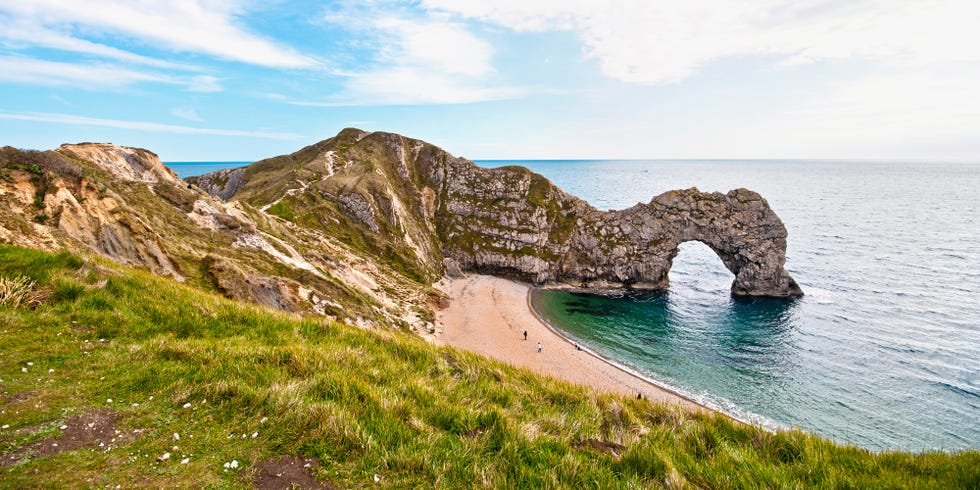 Fans of the BBC series Broadchurch likely know that the stunner of a beach featured in the show is in the charming village of West Bay in Dorset. Known for its massive sandstone cliffs and rust-colored sand, Harbour Cliff Beach, along with the so-called Jurassic Coast in southeastern England, is quite the sight.
Manuel Antonio Beach — Costa Rica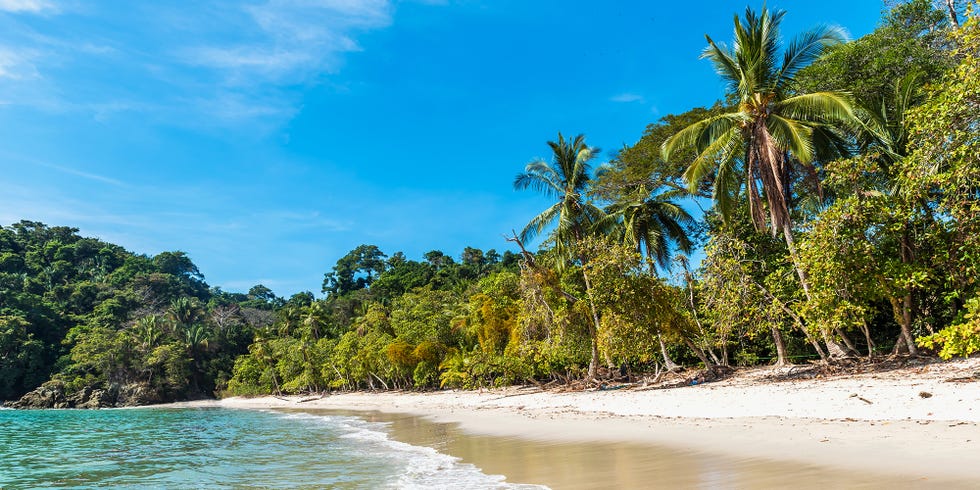 One of Costa Rica's most beloved beaches is Playa Manuel Antonio, a gorgeous beach within a national park of the same name. Spend the morning hiking through the park's rainforest (keep an eye out for capuchin monkeys), then take a dip in the warm Pacific Ocean waters of this crescent-shaped beauty.
Anakena Beach — Chile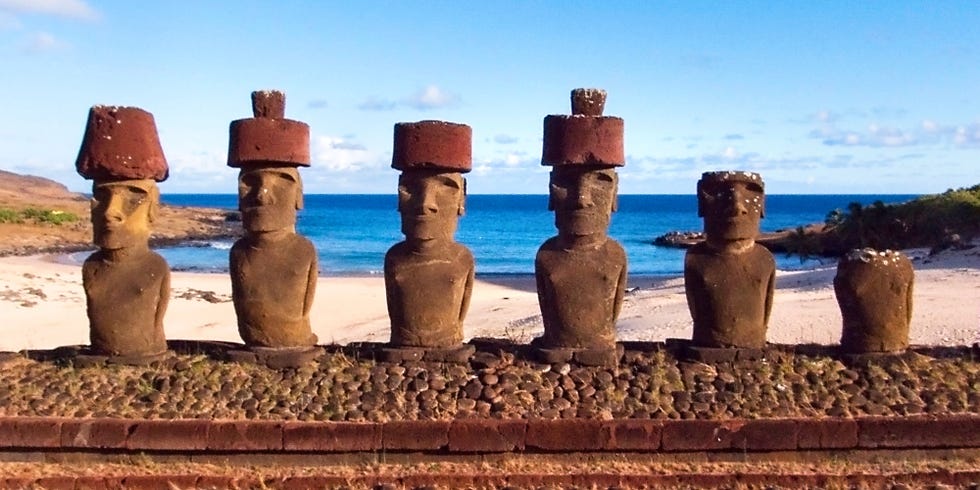 Anakena is the best beach on Easter Island, the mysterious Chilean outpost that's home to moai, the ancient large-headed figures carved by the indigenous Rapa Nui people. Anakena not only has a beautiful crescent-shaped beach with fine coral sand and calm waters but two moai as well.
Pfeiffer Beach — California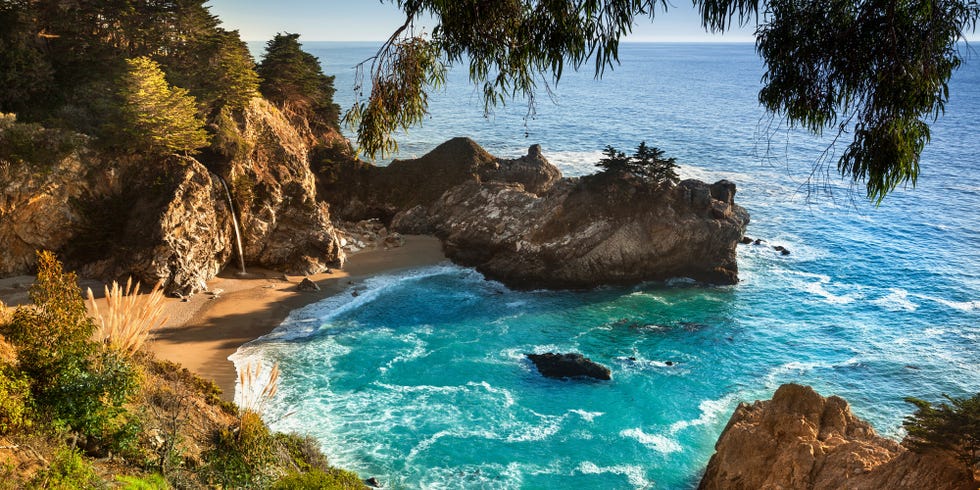 Big Sur's Pfeiffer Beach, reached via unpaved road off Highway 1, is lauded for its purple-hued sand (due to manganese garnet deposits) and the Pfeiffer keyhole rock, where the sun's rays filter through a natural archway, creating a tunnel of light. It's as mesmerizing as it sounds!
Ruby Beach — Washington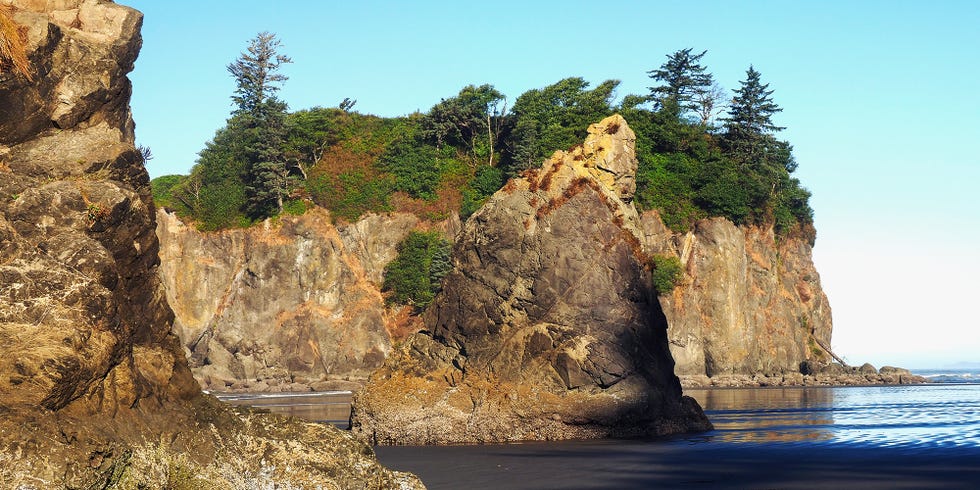 Considered one of the most beautiful beaches along the Olympic coastline, Washington's Ruby Beach is a wild and rugged stretch located within Olympia National Park. This rocky beach is known for its large rock islands, called sea stacks, and oversized pieces of driftwood lining the shore.
Spiaggia di Sansone — Italy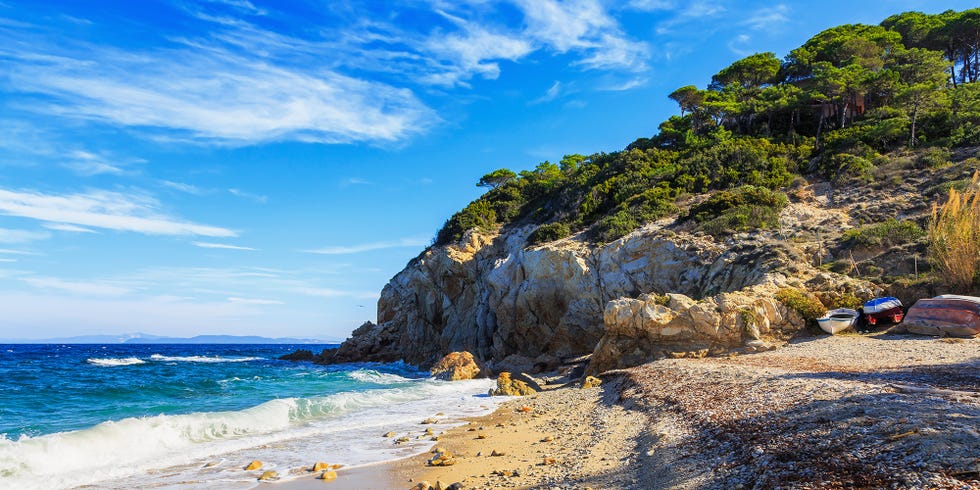 Located on the island of Elba, Spiaggia di Sansone, or Sansone Beach, is a stunner of a strand framed by sheer white cliffs and translucent blueish-green waters. It's a great spot for swimming and snorkeling.
Sand Beach — Maine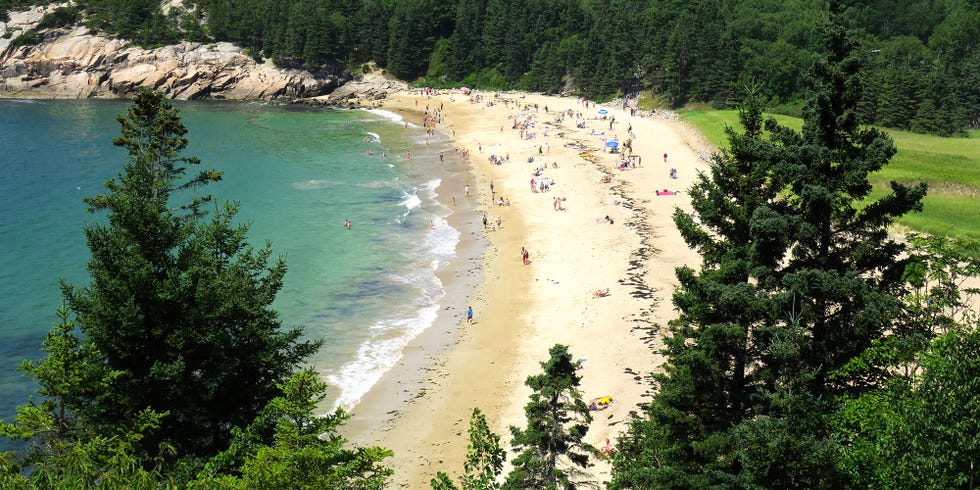 It's a fact: Maine's beaches are cold, but that doesn't take away from their beauty. One of the state's top strands is Sand Beach, located within Acadia National Park on Mount Desert Island. This golden-sand beach is the perfect spot to unwind after a hike.
Outer Banks — North Carolina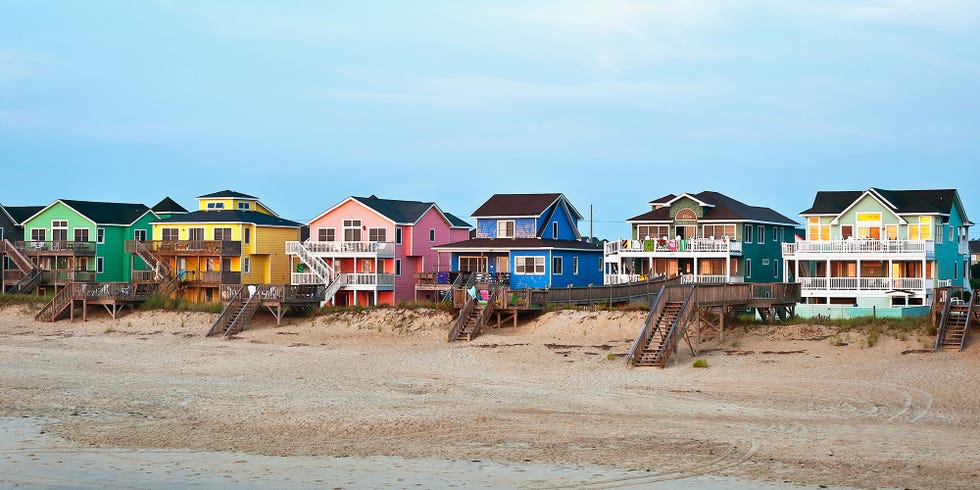 Some of the best beaches on the East Coast can be found in the Outer Banks, a 130-mile-long barrier island chain off the coast of North Carolina. You'll find pristine strands in the towns of Duck, Nags Head, and Kill Devil Hills, which is where the Wright Brothers took their first flight over the area's sand dunes, but only Ocracoke Lifeguarded Beach made Dr. Beach's most recent Top 10 Beaches.
Bondi Beach — Australia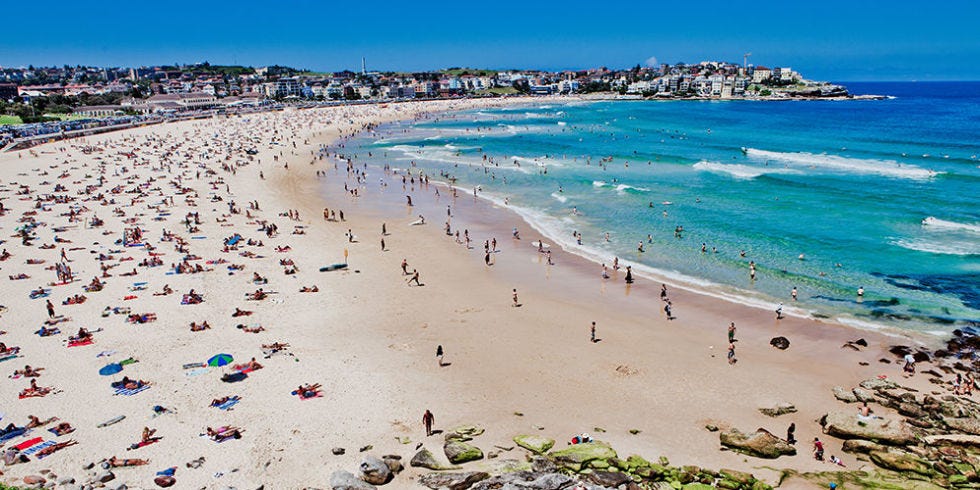 This famous Australian beach is just a 20-minute drive from Sydney, making it the perfect day trip. The wide, crescent-shaped strand is known for its surf, which attracts big-time surfers. You'll want to linger over a long lunch in one of Bondi's waterfront restaurants.
Pampelonne Beach — France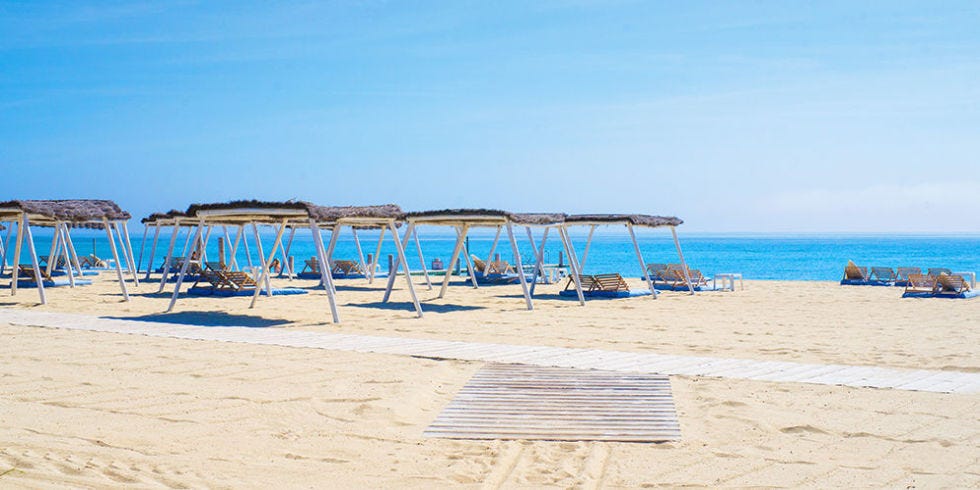 The crown jewel of beaches along the French Riviera is Pampelonne, the busiest and longest stretch in glamorous St. Tropez. Bring a towel and stake out a spot in the public area, or spend the day at one of the see-and-be-seen beach clubs like Le Club 55.
The Hamptons — New York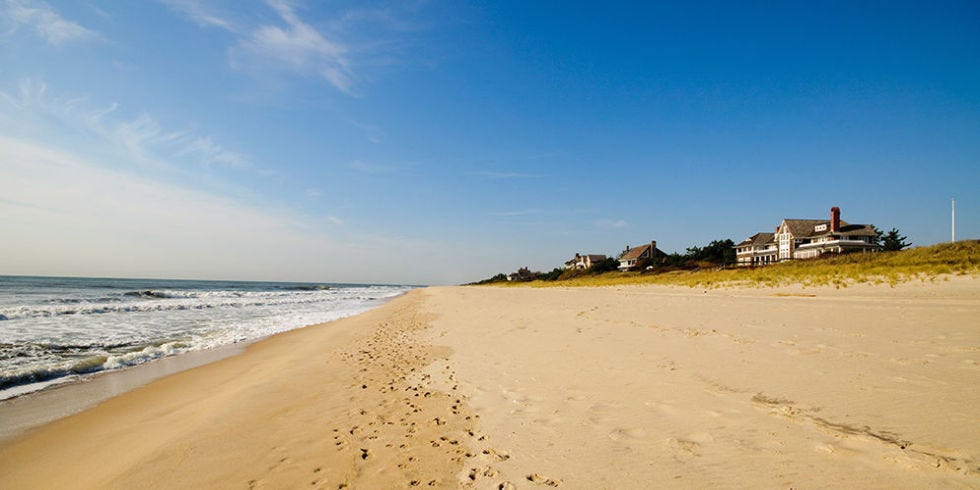 The Hamptons, the fabled string of charming towns along Long Island's South Fork, has stellar strands. A few can't-miss ones include Southampton's Coopers Beach, East Hampton's Main Beach, and Montauk's Ditch Plains Beach (a popular spot for surfers).
Es Cavallet Beach — Spain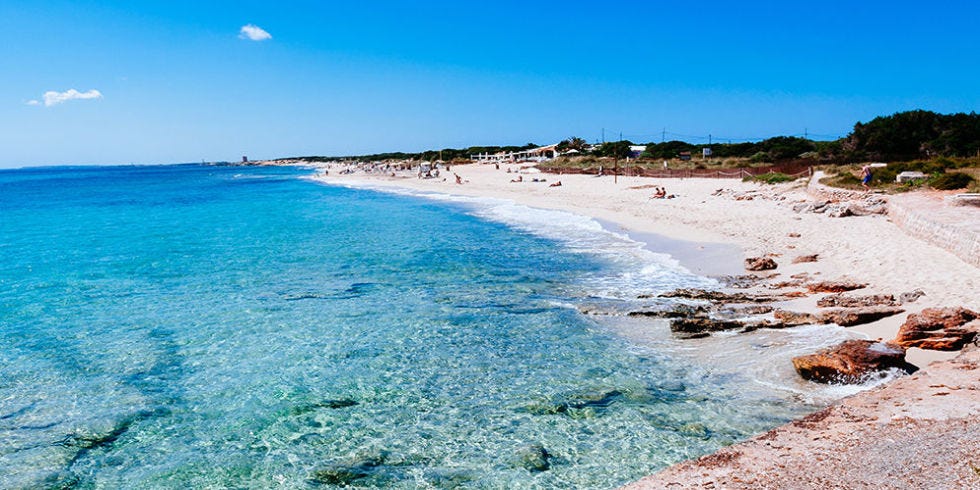 Ibiza has plenty of must-see beaches, including Es Cavallet Beach, a long, sandy stretch surrounded by sand dunes, where, on a clear day, you can see the neighboring island of Formentera. Keep in mind that Es Cavallet is one of the island's official nudist beaches!