The arrival of Christmas poses skin problems such as dryness, cracking, and irritation. This severely affects the aesthetics and our comfort of enjoying the long holiday and year-end parties. Realizing that many of you suffer from skin ailments, The Loving Nature has researched and manufactured a product entirely from nature. It's Calendula Healing Salve and Lip Balm – the panacea for your skin.
Introduction to The Loving Nature and Their Product
What is Calendula Healing Salve and Lip Balm?
Calendula Healing Salve and Lip Balm is a product developed and distributed by The Loving Nature. Founded in 2016, The Loving Nature is an organization offering 100% non-toxic skincare products and remedies in plastic-free, eco-friendly packaging and wrapping.
Among their high-quality skincare products for face, beard, and body, Calendula Healing Salve stands out as an effective remedy for irritated, acne, and dry skin.
The Ingredients of Calendula Healing Salve and Lip Balm
The Loving Nature calendula salve is infused with calendula petals and can treat dry, rough, flaky or chapped skin, rashes (especially nappy rash in children), hives, bedsores, mild burns, insect bites, cuts, frostbite, irritation, eczema, psoriasis.
This salve is 100% natural and made with a high percentage of certified organic ingredients including organic calendula (Calendula Officinalis) flower extract*, organic castor (Ricinus Communis) oil, organic coconut (Cocos Nucifera) oil, beeswax (Cera Alba), vitamin E (Tocopherol) oil, organic lavender (Lavandula Angustifolia) essential oil.
Top Benefits of Calendula Salve
Calendula not only has a stunning appearance, but it's also famous for being a useful panacea for the health and the beauty of women. The Calendula ointment has been around for centuries and used by many generations for all sorts of painful skin ailments.
Clean Face Skin
Calendula contains a lot of vitamins and minerals beneficial for the skin like vitamins A, vitamin E… So, it is very useful in cleansing the face, removing dirt and residues on the skin, as well as helping tighten pores and soothe sensitive areas.
Applying Calendula Cream to your face daily is the perfect way to make your skin young, smooth and glowing.
Scrub Dead Skin
Calendula is very suitable for dark, rough skin caused by long-lasting exfoliation.
Calendula salve will keep your skin well-ventilated and healthy while ensuring enough moisture without drying or irritating the skin. Moreover, it also helps maintain your radiant beauty and flawless skin.
Good For Wounds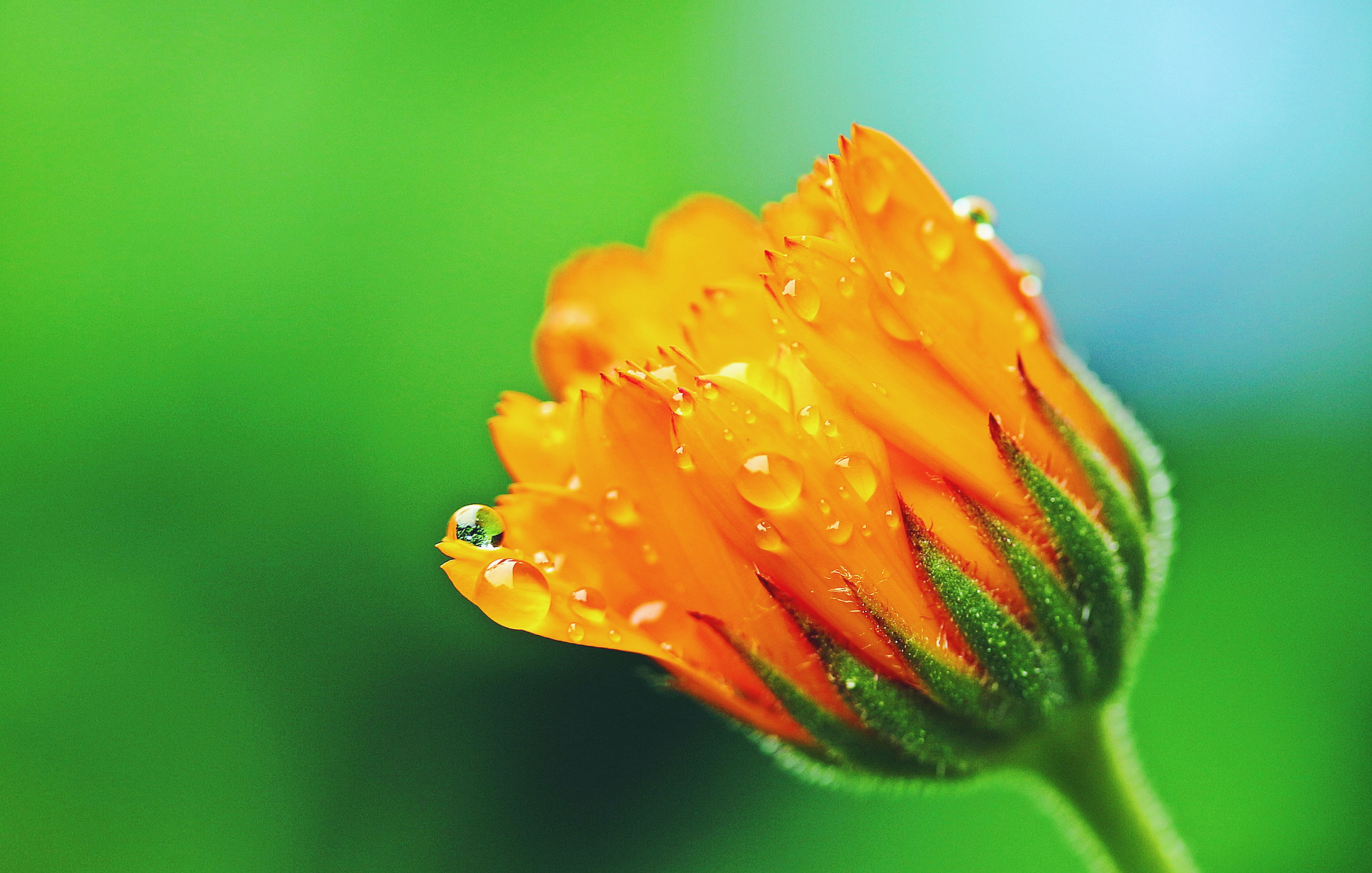 Calendula oil might accelerate wound healing. According to trusted studies, using aloe vera or calendula ointment along with standard care sped up episiotomy recovery time.
For instance, women who used either aloe vera or calendula ointment every eight hours for five days showed improvement in symptoms such as redness, swelling, and bruising.
Prevent and Treat Acne

Calendula is also known to have very good anti-inflammatory and antibacterial capability. Furthermore, the salve can reduce your skin irritation, especially on the face.
Not only does applying Calendula salve regularly prevent the risk of recurrence and spread of acne, but it can also quickly ease perennial acne, soothe painful skin areas, reduce swelling and prevent premature skin aging.
For Diaper Rash in Kids
The Loving Nature Calendula Salve is ideal for sensitive baby skin and helps heal scratches or wounds. You can use on general diaper/nappy area of your baby.
Beat the Dark Circles and Eye Puffiness
Amazingly, Calendula can recover the discolored skin quickly, reverse the formation of pigmentation in the skin, and effectively treat dark circles.
When your eyes are showing signs of tiredness, let's apply Calendula salve to relax and reduce eye puffiness. This will help the skin become rosy and smooth.
Improve and Restore Sensitive Skin
Boosting sensitive skin is also one of the most prominent functions of calendula salve because it has high moisturizing ingredients, great ability to prevent bacteria and anti-inflammation.
Calendula has been able to demonstrate its amazing healing properties. It can soothe and quickly recover areas of dry skin, enhance resistance, and moisturize the skin.
How to Use
You shouldn't apply a thick coat. In other words, your skin needs to breathe to heal properly, so you're better off using a thin layer more often if skin feels dry.
Bear in mind to wash your hands before applying the salve. After that, apply freely to affected areas and as often as needed. For scrapes and skin irritations, cleanse the area with a mild soap, rinse & pat it dry. Then apply a thin layer of our calendula cream to the affected area, three times a day or as needed.
Conclusion
With a specially formulated formula for sensitive skin, combined with natural nutrients, The Loving Nature Calendula Salve helps to restore the skin's natural moisture and improve damaged skin. This is a great gift for your beloved ones on Christmas 2019.