Donut County
SHOP NOW
$4.99, available for iOS
This is a puzzle game based on an interesting story, you play as a hole in the ground. You can move around and suck up pretty much anything — from donuts to bricks, chairs, snakes, or candles. The more you swallow, the bigger you get. After each level, you can view your haul in your "Trashopedia."
The game is comical and describes the items hilariously because you're a hole without any idea what you're consuming. For example, the snake is described as "alive spaghetti with the ability to hate," as for the candle: "a really bad version of the sun that tastes OK." It's a satisfying game with quirky characters and witty dialogue. We think it's easily worth the five bucks.
Also check out: Game Console
Alto's Odyssey

$4.99, available for iOS SHOP NOW
$4.99, available for Android SHOP NOW
Even if you're not a snowboarder, Alto's Odyssey is a delightful and highly addictive game that you'll want to master. Your character automatically moves to the right of your phone screen, and you tap to jump so you can perform tricks and avoid obstacles. The game has a lovely soundtrack, excellent graphics, and high replay value. Be sure to download its predecessor, Alto's Adventure, too!
Helix Jump
Free, available for iOS GET NOW
Free, available for Android GET NOW
In this arcade-style game, you help a falling ball navigate to the bottom of the helix maze. You rotate the tower and earn more points by having the ball go through several holes in a row. Just watch out for the red platforms, or it's game over! The game is frustrating and exciting, and you'll get hooked in a second. Let's enjoy it now!
Bloons TD 6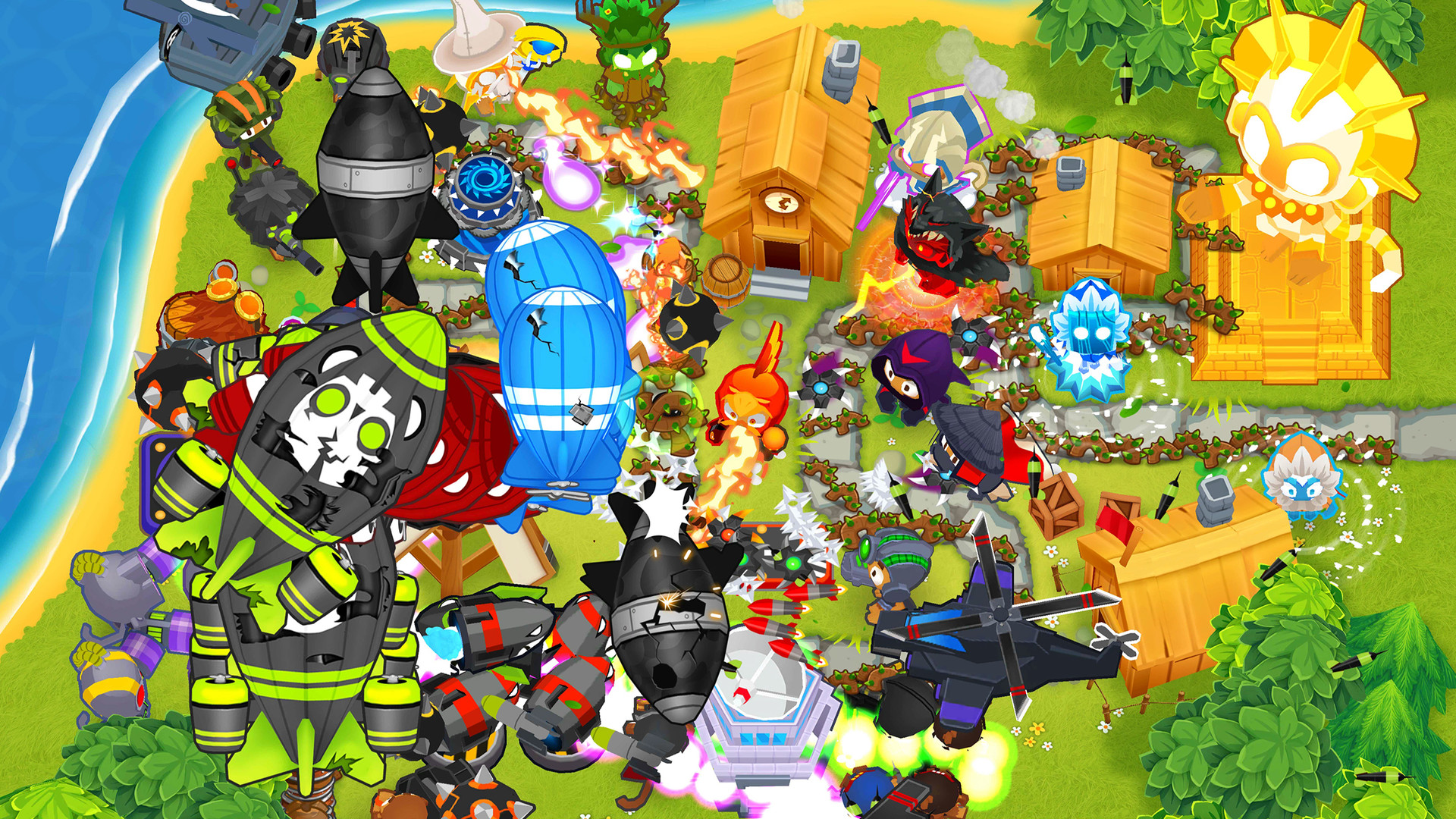 $4.99, available for iOS SHOP NOW
$4.99, available for Android SHOP NOW
This tower-defense-style game is barrels of fun. Rather than soldiers or towers, the game uses a militia of monkeys, who strive to pop an army of invading balloons. As you keep playing, you begin to level up and earn more cash, allowing you to build stronger defensive forces. The game has several levels (all varying in difficulty), and it'll keep you entertained for hours.
ATOMIK: RunGunJumpGun

$2.99, available for iOS SHOP NOW
$2.99, available for iOS SHOP NOW
The objective of RunGunJumpGun is to collect as many "atomiks" as you can while traveling across tunnels filled with enemies and obstacles. Fortunately, you have a gravity-defying weapon to help you along the way.
Although the game has easy controls (one button lets you fly, and the other fires your weapon), it's surprisingly challenging. You'll die a lot, but RunGunJumpGun is a game that'll always have you playing "just one more time." Go get it now!
Hello Stars

free, available for iOS GET NOW
free, available for Android GET NOW
The premise of Hello Stars is simple — just use your finger to draw objects that fall to the bottom of your screen in order to guide a ball so that it can reach a star. Over time, the puzzles get harder and you'll have to draw ramps, create pulley systems, and crash things you draw into one other in order to advance to the next level.
If you get hooked on this drawing game, be sure to check out Max & the Magic Marker afterward. It's another fun doodle-style game you'd like!
Smash Hit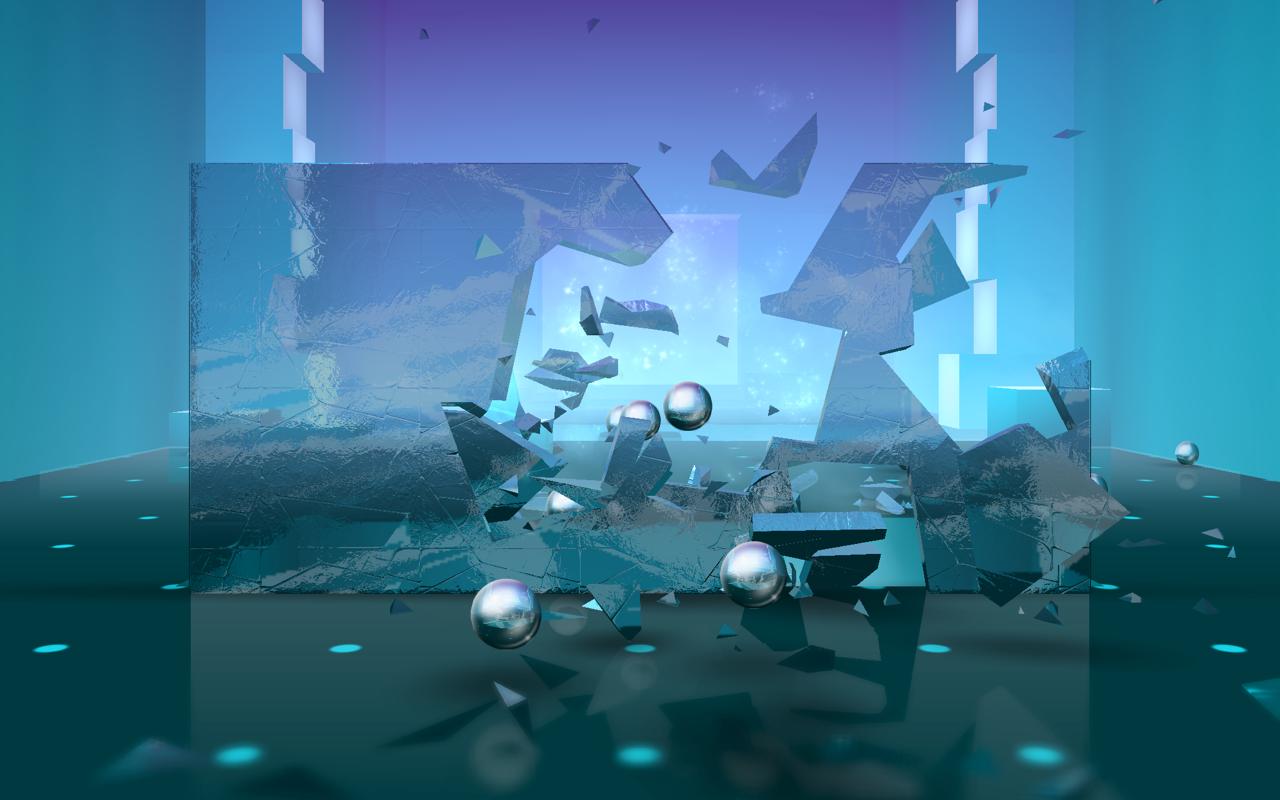 free, available for iOS GET NOW
free, available for Android GET NOW
This first-person endless runner is beautifully designed, challenging, and a lot of fun. The premise is this: You're zipping through a long series of tunnels with glass obstacles in the way, and your only method of attack is to tap the screen and throw a marble. If you hit certain objects, you're rewarded with more marbles. If you get hit by an obstacle or run out of marbles, you'll lose a life.
It's simple but effective: The game is so hard to put down! You'll want to conquer it or just keep improving your high score. What are you waiting for? Go get it now!
Spaceteam
free, available for iOS GET NOW
free, available for Android GET NOW
Spaceteam is the best mobile game that you've never heard of. First things first, you need some friends to play with, andthey need to install the app on their iPhone, iPad, or Android device.
Each person's phone becomes a control panel littered with dials, knobs, buttons, and sliders. Instructions will flash across your screen, telling you to press a certain control to keep your spaceship afloat. You may have the control on your panel, or your friends will. Your space team has just seconds to enable the control, or your ship will crash.
You and your friends will frantically be shouting instructions out at one another. Some have real names, but others are bizarre and outlandish like "turn pulsing ribbon trellis on" or "reconsider life choices." The game is a hoot, and your friends will thank you for bringing it into their lives.
Fortnite
free, available for iOS GET NOW
free, available for Android GET NOW
Unless you live under a rock, you're probably already familiar with Fortnite. If you're not, basically 100 players leap out of a plane on a small island and fight until only one person is left. The island is filled with weapons like crossbows, grenades, and items to create structures in which to hide.
As time goes on, the playable area of the land gets smaller, forcing you to get closer to other players. The game is a ton of fun — especially if you team up with your friends, and now you can play it anywhere with this free app!
Also read: Best games for mobile to play now 2020
PAC-MAN 256
free, available for iOS GET NOW
free, available for Android GET NOW
That's top 10 Mobile games that you can not skip to entertain yourself whenever you want. Make sure that you experience all these 10 games!
Pac-Man is back, and this time it's on your iPhone. PAC-MAN 256 is highly fun and quite addicting. Named after the infamous level-256 glitch in the original Pac-Man, where half of the board is eaten by code, you're placed on a never-ending Pac-Man board that goes on forever. The bottom of the board is slowly eaten up by code, and you have to run away from it or die — all while dodging ghosts, collecting coins, and, of course, eating pellets.
The best part about the game is that you can play it in quick, short bursts. It's highly satisfying, challenging, and a lot of fun.