You are a book lover who does not know which books to read? Check out this list of 5 best selling books of all time. I promise you that you will not regret spending times reading these, they are that GOOD!
1. Don Quixote
Author: Miguel de Cervantes
Year releases: 1612
Country: Spain
Copies sold: 500 millions
Plot: The story tells the adventure of a noble man named Alonso Quixano. He read so many chivalric romances that he was consumed by them. He was so obsess with the novels that he had crazy thoughts about battles, titans, magnificent castles and even rescuing princesses. Alonso loses his sanity and he decided to become a knight-errant to serve his country. He takes the name under Don Quixote de la Mancha. This novel is a classic yet it is the first step to modern's day novel. The novel shows the world realistically and the people in the novel could resemble anyone in everyday's life.
2. A tales of two cities
Author: Charles Dickens
Year releases: 1859
Country: United Kingdom
Copies sold: 200 millions
Plot: A tales of two cities is a historical fiction novel which takes place in London and Paris during the French revolution. The author writes about the life of peasants in comparison to the royal families in French. The main character is a French doctor who stayed in prison in France for 18 years and is released to live with his daughter in London who he had never met. The story set in both Paris and London, not only does it involve the French revolution but Reign of Terror is also included the novel. This historical is practically mandatory in schools curriculum. This is the main reason why more 200 millions copies have been sold.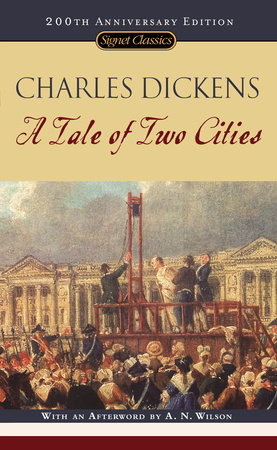 3. The Lord of the Rings
Author: J.R.R Tolkien
Year releases: 1954
Country: United Kingdom
Copies sold: 150 millions
Plot: The Lord of the Rings is a fantasy novel which was so epic that it has been remake as movie sequels. The movie sequels is very successful and has become one of the world's best movie sequels. The novel's main antagonist is dark Lord Sauron. Lord Sauron created the One Ring that has the power to rule all the other Rings of power, this is the ultimate weapon in his plan to conquer "Middle Earth" The story takes place in an imagined world named " Middle Earth" and is consists of all sorts of fantasy character such as hobbits, dwarfs, wizard, gandalf,etc.
4. The little prince
Author: Antoine de Saint-Exuper
Year releases: 1943
Country: France
Copies sold: 140 millions
Plot: The little prince is a classic literature which has been translated to more than 300 languages. The modern tale follows a child, a little prince who travels the universe to gain wisdom. The prince lives in a plane named "B612", the planet is very small. B612 has 3 volcanoes ( 2 active) , one rose and a variety of plants. He spends his days cleaning the volcanoes, cutting off unwanted seeds that is infesting in the planet's soil. He has to pull off baobab trees or else it would crash his planet. The boy then decided to roam the galaxy, he met 6 adults which he thinks is bad for the society. The book uses a child's tone of voice to educate adults about the meaning of life. The book reminds us of who we are and what makes us special.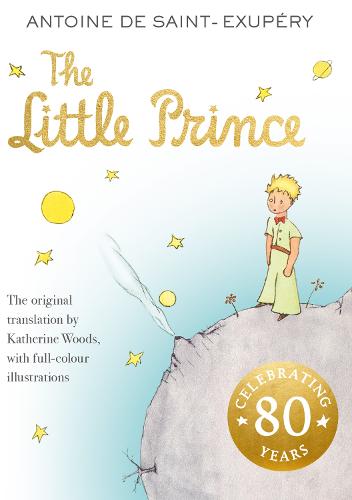 5. Harry Potter and the Philosopher/Sorcerer's stone
Author: J.K.Rowling
Year releases: 1997
Country: United Kingdom
Copies sold: 120 millions
Plot: J.K.Rowling is a very successful author who made billions with Harry Potter. Harry Potter consists of 7 books and Philosopher's stone was the first episode. The series is so successful that it was transformed into a movie sequel and is known by millions of people. The story focuses on the adventure of Harry in the magical world. Harry Potter discovered his magical heritage on his eleventh birthday when he receives a letter of acceptance to Hogwarts School of Witchcraft and Wizardy. In Philosopher's stone, harry makes close friends and enemies. He faces the main protagonist – Dark lord Voldemort who failed to kill him when he was only 15 months old.