The Christmas tree is a familiar and indispensable image in every Christmas season. There are many Christmas tree decorations ideas from simple to sophisticated, not only help the pine more splendid but also bring harmony and warmth to the common space. In this post, we share some stunning Christmas tree decoration ideas for the upcoming Christmas 2019.
Creative with red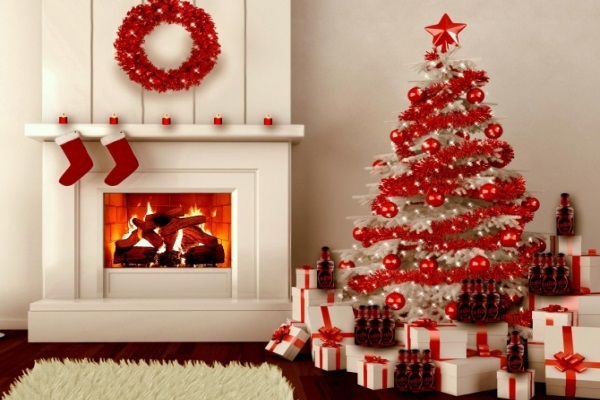 Preparation: Red balloons, stars, socks, cards, and gift boxes.
How to do it: Connect alternately between spheres, stars, socks, and cards on the tree and on top of it is a big red star.
With red tones will help your home space cozier, dispel the cold of winter weather.
Classic Christmas tree decoration
Crystals always add sparkle and shine to any pine tree. Cleverly add, place it near the flash and blend with a variety of colors, you will make them even more brilliant and attractive.
In addition, you should put gift boxes under the pine tree.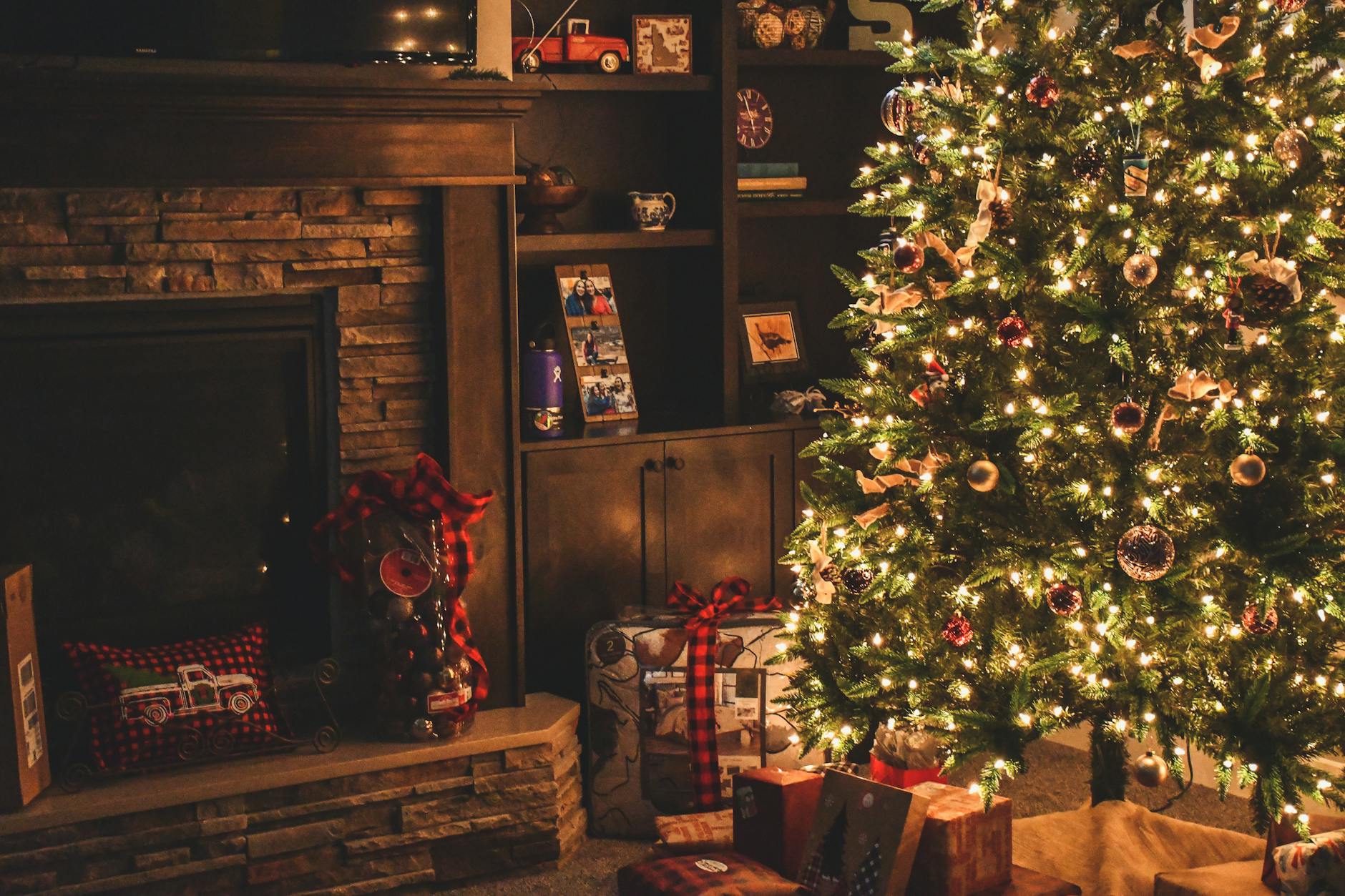 The tree is displayed near the fireplace, nearby hanging Santa's sock. Some other symbols are also combined such as candle holders with leaves, laurel wreaths from pine, red or white flower pots, …
Modern Christmas tree decoration
If you choose to decorate the pine tree in a modern style, you only need to prepare some simple ingredients such as balls, birds, wreaths. In addition, you can also be creative with red balls. In particular, do not forget to put the gift boxes with a red bow under the tree.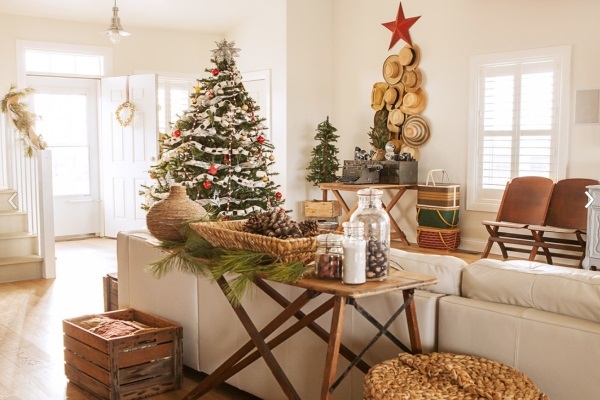 Besides, you can hang a poinsettias bow or a pair of small bells on the top of the tree. Finally, arrange a wooden fence around the pine tree and you have finished decorating the Christmas tree in a modern style.
Decorate the Christmas tree in a luxurious style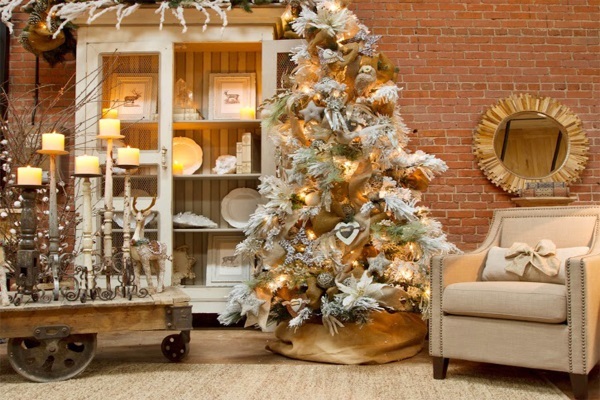 If your family owns a modern and luxurious living space, when decorating the Christmas tree, you should choose the main color is yellow or silver. With silver or yellow colors, combined with flashing lights will make your home space more luxurious and unique.
Creative Christmas tree decoration with star shape
To decorate the tree in this style, you need to prepare different sizes of stars such as large yellow stars, small white, and yellow stars.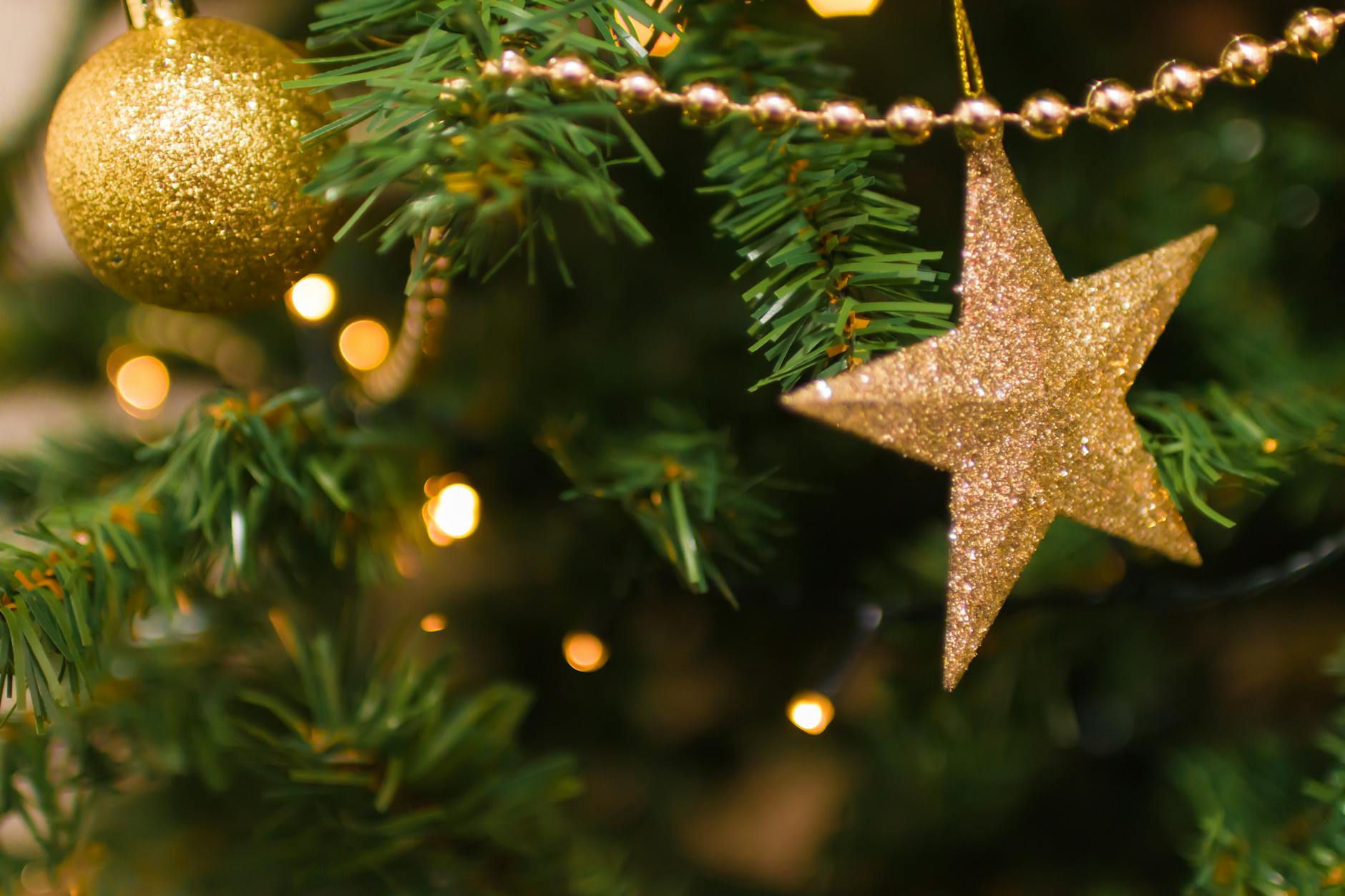 How to decorate: you hang the big yellow stars on top of a pine tree. At the trunk are small white or yellow stars interspersed on pine needles. With this decoration, your Christmas tree will become outstanding and unique.
Use large-sized decorations
Using oversized decorations is an effective form of decoration, but many families miss it. Large silver balls and stars are great ideas for this type of decoration because they have a great effect on sight. Although this decoration can cost a little more, you won't need much for an average size tree at Christmas.
Conclusion
Hopefully, these Christmas tree decoration ideas are useful for you. Christmas 2019 is coming so close, so try to take these ideas and start decorating your Christmas tree.
Read More