Logitech K780 Bluetooth Keyboard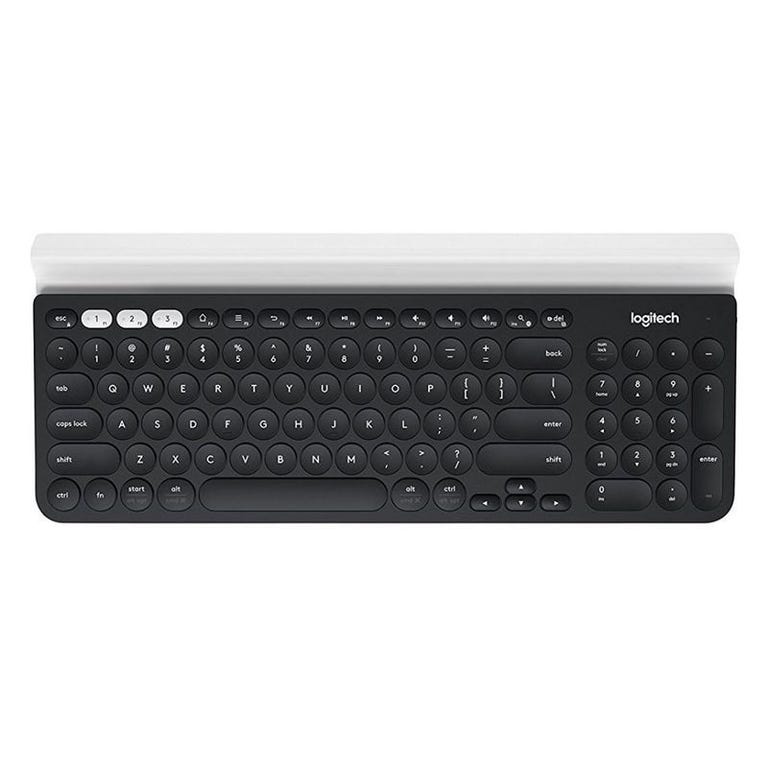 The Logitech K780 is the best wireless keyboard for most consumers. It is a great multidevice option with a built-in number pad, which is compatible with all major OS platforms. We really like its phone and tablet stand, which allows you to keep your mobile devices in place and seamlessly switch between typing sessions with the touch of a button.
According to Wirecutter, the keyboard offers a good blend of comfort and available features at an attractive price point. However, the review editors noted that the accessory lacks backlit keys. 
In addition to Bluetooth, the K780 can also wirelessly connect to a computer via a USB receiver. It is powered by two AAA batteries, which can last up to 2 years between replacements. Logitech has included them in the retail package of the keyboard.
Logitech K380 Bluetooth Keyboard
The K380 by Logitech is our favorite budget-friendly wireless keyboard worth your attention. A top pick by Wirecutter, the compact accessory is a true powerhouse that can connect with up to three devices — whether they run Mac OS X, Android, iOS, Windows, or Chrome.
The K380 keyboard is comfortable, sturdy, and portable. It also looks great. We like that it can last for up to 2 years before its AAA battery needs a replacement. There are two colors to pick from — dark gray and blue.
Logitech Craft Bluetooth Keyboard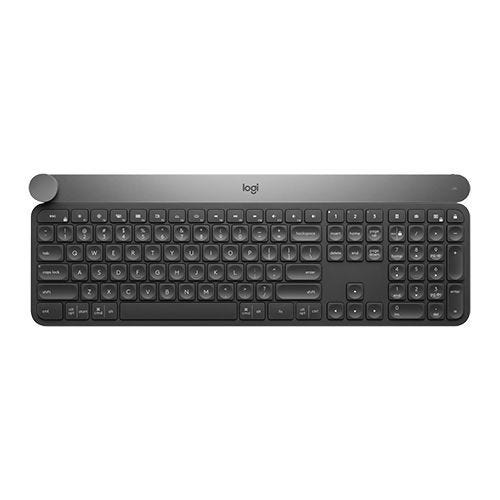 The Logitech Craft wireless keyboard is made with pro users in mind. It features an input dial, whose functionality change depending on the application you're using. It's illuminated, extremely comfortable to type on, and has plenty of shortcuts. We like that you can customize the keyboard's functionality via a desktop software suite.
The Craft is a pricey but powerful option with a premium-looking design and craftsmanship to match. Although it's designed for laptops and desktop computers, it'll work with your smartphone or tablet, too.
Apple Magic Keyboard with Numeric Keypad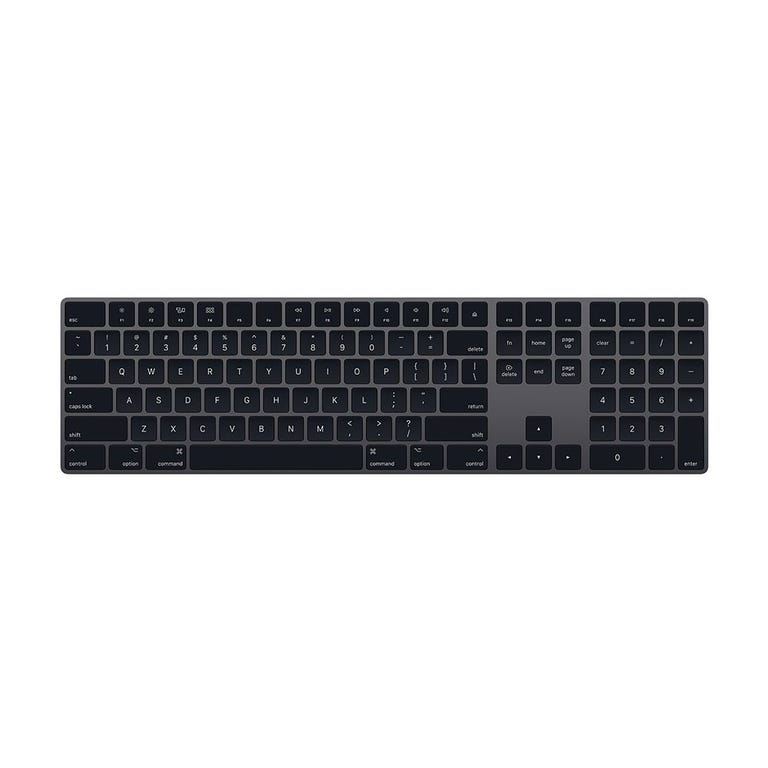 For Mac users who frequently work with spreadsheets, or just have a lot of numbers to punch in, we recommend Apple's full-size Magic Keyboard. Previously, this ultra sleek Space Gray keyboard was only bundled with Apple's latest 5K iMac Pro, but now Apple sells it as a standalone product.
Key features of the device include an aluminum body, backlit keys, and a rechargeable battery. The latter can provide a month of wireless typing between charges.
Corsair K63 Wireless Special Edition Mechanical Gaming Keyboard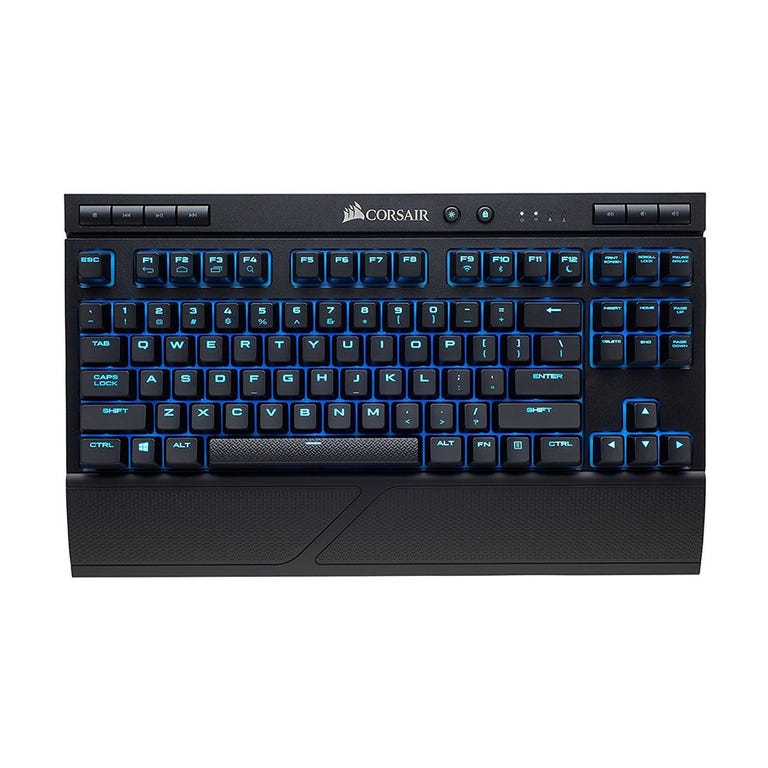 Most gaming keyboards only work with a wired USB connection, and Corsair is one of the few manufacturers who sells a wireless variant of its popular gaming keyboards. This one is the best option for PC gamers who like to game on the couch. It's equipped with Cherry MX Red keys, plenty of hotkeys for music playback, and LED backlights.
You don't have to worry about any delays with this keyboard because its 2.4GHz connection is solid and reliable. We were quite impressed with battery life, too. You can expect 10 hours of use with the backlights enabled. If you turn off the lights, you can expect a full day of use.
Matias Laptop Pro Keyboard for Mac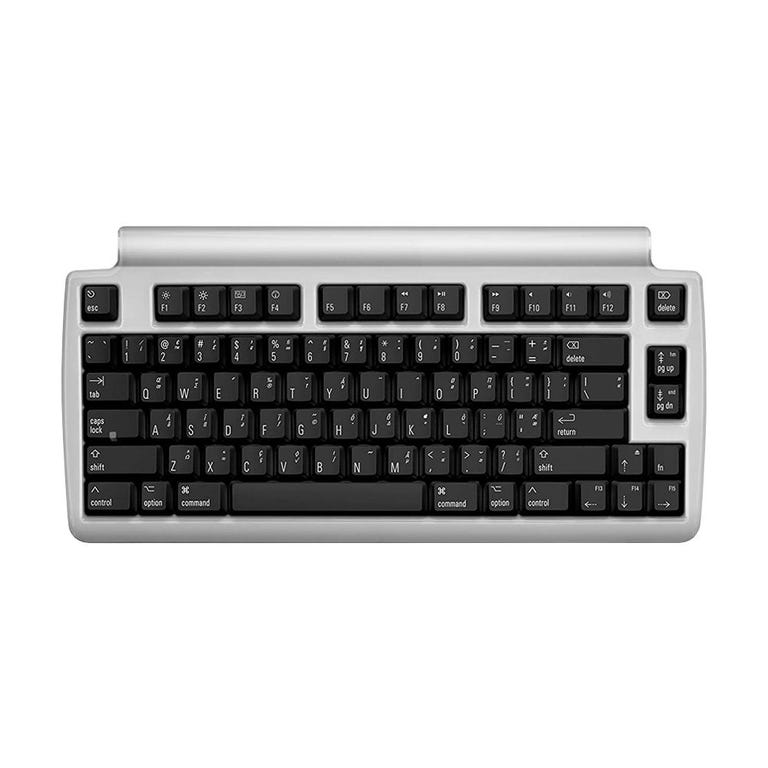 The Matias Laptop Pro is the best option for Mac users, looking for a wireless mechanical keyboard. Its mechanical switches have excellent tactility. The laser-etched keys are also impressively quiet, allowing you to type without bothering nearby co-workers, family members, or friends.
The keyboard has a trio of USB 2.0 ports. Its built-in battery can last up to a year between charges.
Microsoft Surface Ergonomic Keyboard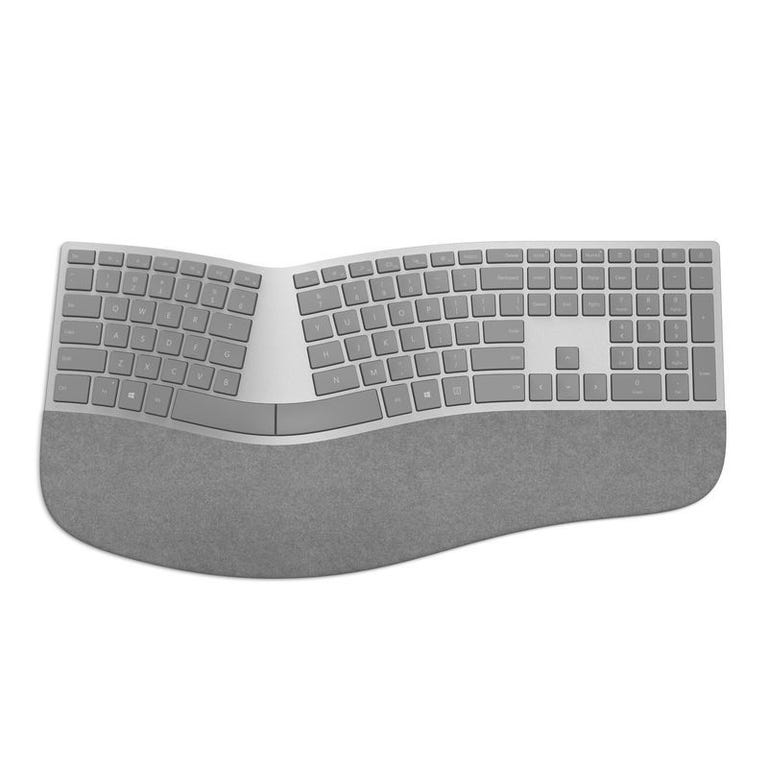 The Microsoft Surface ergonomic keyboard is gorgeous to look at and exceptionally crafted. Its curved metal body and Alcantara palm rest make it feel like a true luxury item — not a desktop peripheral.
The Bluetooth keyboard requires two AAA batteries that can last up to a year. It also offers an array of buttons for commonly used Windows 10 tasks. Although it matches Microsoft's line of Surface laptops and tablets, it also works with other laptops, smartphones, and tablets.