Black Friday 2019 is taking place all around the world. Tons of products are discounted better than ever. Along with many big retailers, Tesco participates on Black Friday 2019. This retailer offers great deals on Black Friday. So now let's spend money and start shopping at Tesco right now.
About Tesco
Tesco is a British multinational groceries and general merchandise retailer with headquarters in Welwyn Garden City, Hertfordshire, England, United Kingdom. It is the third-largest retailer in the world measured by gross revenues and the ninth-largest retailer in the world measured by revenues.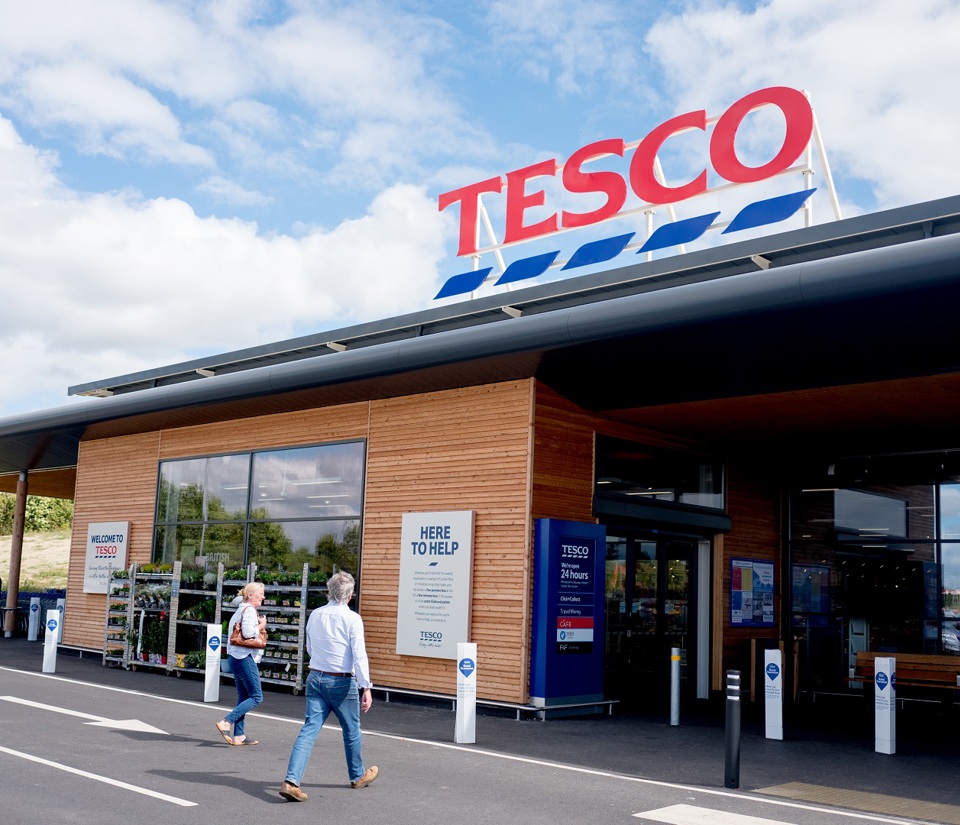 Founded in 1919 by Jack Cohen, with over 3400 stores nationwide you're sure to find a Tesco near you. Today, Tesco employs over 450,000 employees across 11 markets. They always try to serve shoppers a little better every day.
Big Bargain: Tesco Black Friday 2019
Like many retailers like Target or Walmart, Tesco kicked off on some deals a week early. The Tesco Black Friday deals have begun and there are some big discounts on technology, Christmas food and booze, and beauty and decorations.
Tesco Black Friday tech deals 2019
Tesco provides many the best discounts on tech with plenty of must-have gadgets from brands like Google, Amazon, Apple, and Samsung up to half price. You can save £20 off on Amazon Fire Tv Stick W/ Alexa And Tv Control (now £19.95, was £39.95).
Besides, you can also save up to 50% off on NOW TV Smart Box with 4K and one-month free Entertainment, Sky Cinema, Kids and one-day Sports packages.
Tesco Black Friday beauty deals 2019
Along with tech products, Tesco offers many amazing deals on beauty products. You can buy a wide range of beauty items at the great bargain.
£3 on Beauty Crush Blending Cosmetic Sponges
£10 on Baylis & Harding Plum & Blackberry 5 Piece Set
£3.25 on Dove Relaxing Beauty Duo Gift Set
£7.50 on Rimmel Essentials Kit Gift Set
Tesco Black Friday food deals
Tesco's Black Friday sale has arrived and there are top offers on everything from food and drink to top tech. These half-price coffee machine deals from Nescafe are available. For example, you can buy a Nescafe Dolce Gusto Mini Me Automatic Coffee Machine – Grey at £29 (was £58).
Not to stop there, you can also save £3 on this topside charred beef, Tesco Lamb Carvery Shoulder £5/kg.
Tesco Black Friday phone deals
On Black Friday 2019, there are lots of great discounts on Tesco phone contracts too. When you buy an iPhone XR, you can buy it at £27.50 a month. In addition, Samsung Galaxy S10+ now £33.25 a month. Indeed, you can save a lot of money when buying these items on this special shopping sale event.
Conclusion
To sum up, Black Friday is going on the last days, so try to start shopping early to get the best deals on Tescon Black Friday deals 2019. Whether you're buying fashion, groceries or pay-monthly mobile phones, you can find all at Tesco at the big bargain.
Read More