Black Friday "hunters" tend to choose online shopping rather than hanging out to buy directly at stores.
Black Friday and Cyber Monday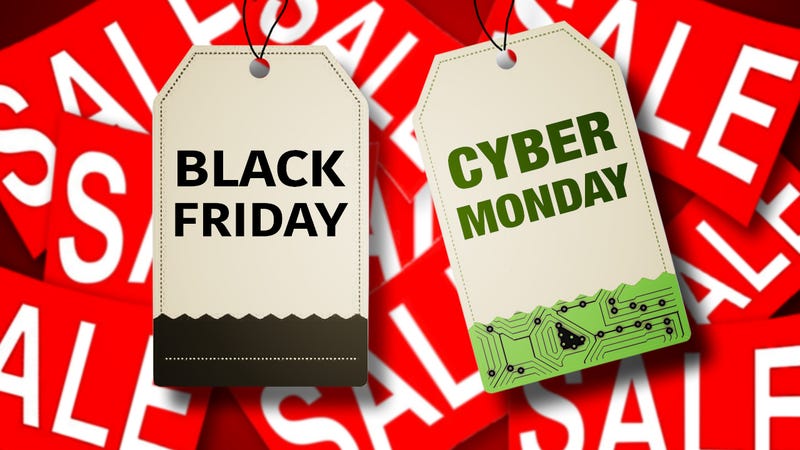 At the beginning, Black Friday aims to reduce prices at stores and supermarkets. In 2005, as the Internet and e-commerce sites developed, another day called Cyber Monday was born with the same way but offer discounts for online shoppers.
Basically, Black Friday was born for super market, shopping mall… while Cyber Monday was for online shopping. That is, every year users can go to the store on Friday, then visit online stores on the following Monday to hunt for discounted items.
Black Friday is gradually becoming an online shopping day
In recent years, Black Friday has gradually followed the way of Cyber Monday. While many stores still increase turnover by direct sales, some take advantage of this occasion to sell online. In terms of scale of shopping online, Black Friday is even stronger than Cyber Monday due to its cooperation with many large retailers with more diverse items.
In fact, online shopping is becoming a shopping trend and users love it because of the convenience. In the previous year, Cyber Monday's revenue reached 7.9 billion USD that is higher than the record set by Black Friday – 6.2 billion USD.
In the past, the familiar scene of Black Friday was crowded chaos, even using violence to get huge discounted items. This year, the stores are not too deserted, but many of the websites such as Costco or Kohls, have been congested and unable to pay due to the huge number of visitors.
However, whether Black Friday or Cyber Monday, users should be alert to not be tricked by discount items. These items sold on these days will have a better price than normal but not the best prices.
It is possible that at other times of the year, their prices may drop further. Also, this is a chance for providers to release inventory, so it is inevitable for consumers to avoid inferior products.
Black Friday and Cyber Monday 2019 seems to be vẻ bustling at this time. Therefore, don't skip any chance to get the best products at the lowest possible prices.
Hopefully, this post will be of help for all consumer in Black Friday and Cyber Monday shopping.
Read more