When bedtime's approaching, make the effort to step away from the screens and switch to analog entertainment, if only for your health's sake. But for those times when your current read or crossword puzzle is keeping you up, hooked at all hours, it doesn't mean it should do the same to your partner. Invest in a tiny book light, so they can snooze peacefully while you enjoy your nighttime downtime. These are also great devices for frequent red-eye travelers or even siblings who share a bedroom.
---
Nachteule Rechargeable Book Light for Glasses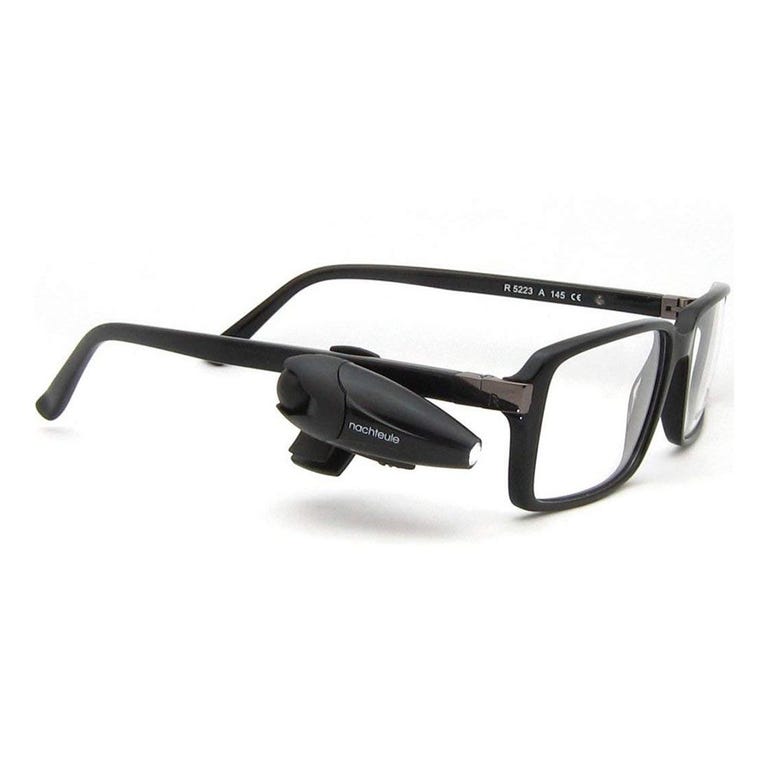 Bespectacled bookworms, look no further. This rechargeable LED book light attaches to the arm of your glasses, and it beams directly onto whatever you want to see in the dark, be it your book, knitting project, or even just the way to the bathroom!
---
LuminoLite Rechargeable LED Book Light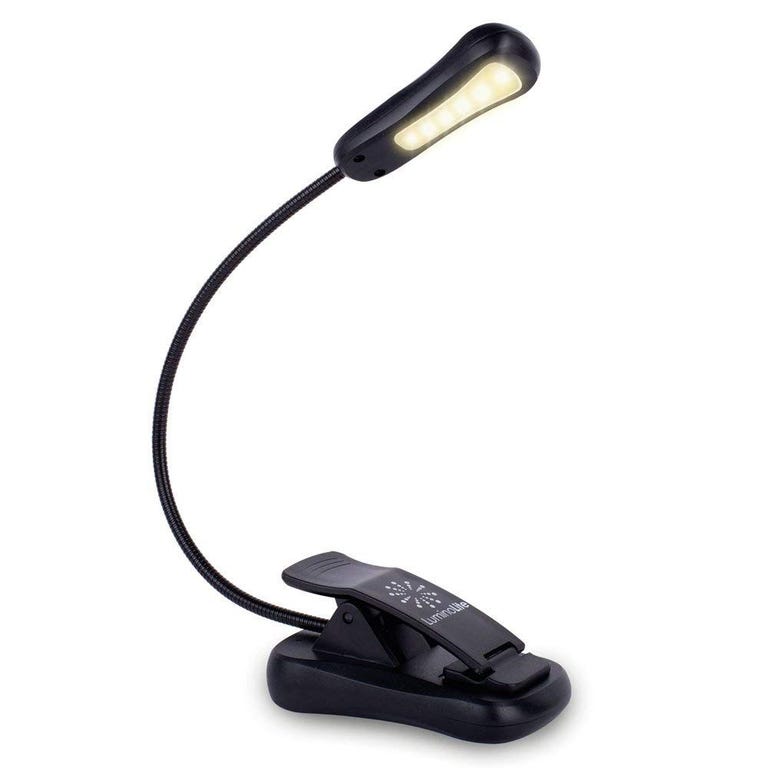 Looking to ditch the button-cell batteries for good? This USB-rechargeable LED book light can help you make the switch. Equipped with six micro-bulbs and two brightness levels, its flexible neck rotates 360 degrees, so you can get the perfect lighting angle for your nighttime reading book.
---
Flexilight Book Light/Bookmark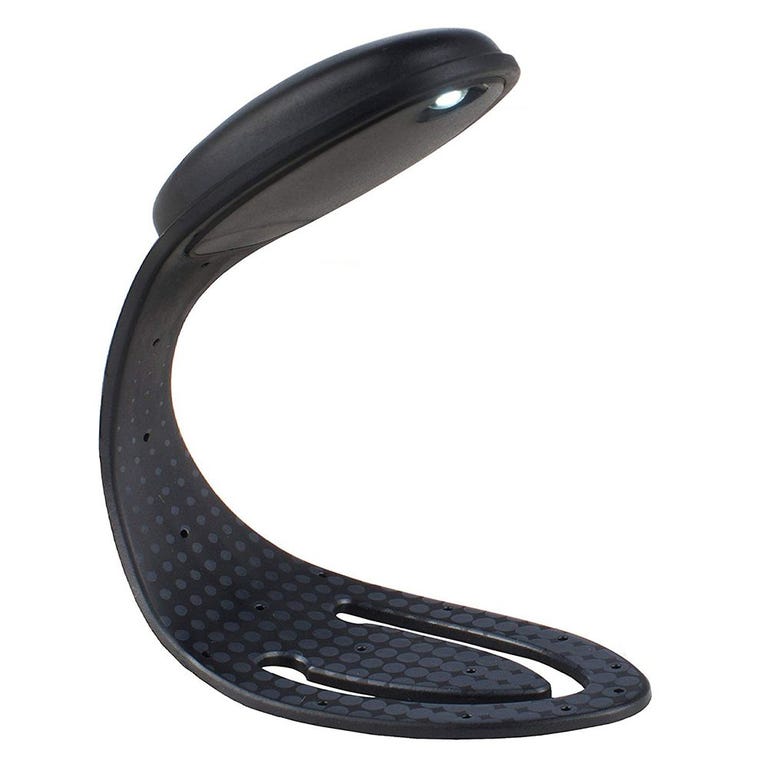 The battery-operated Flexilight, as the name suggests, allows you to bend or straighten the device from flat bookmark to clippable book light form. Its single LED bulb shines brightly, but directly onto the page, without bothering anyone else around you.
---
CeSunlight Rechargeable LED Book Light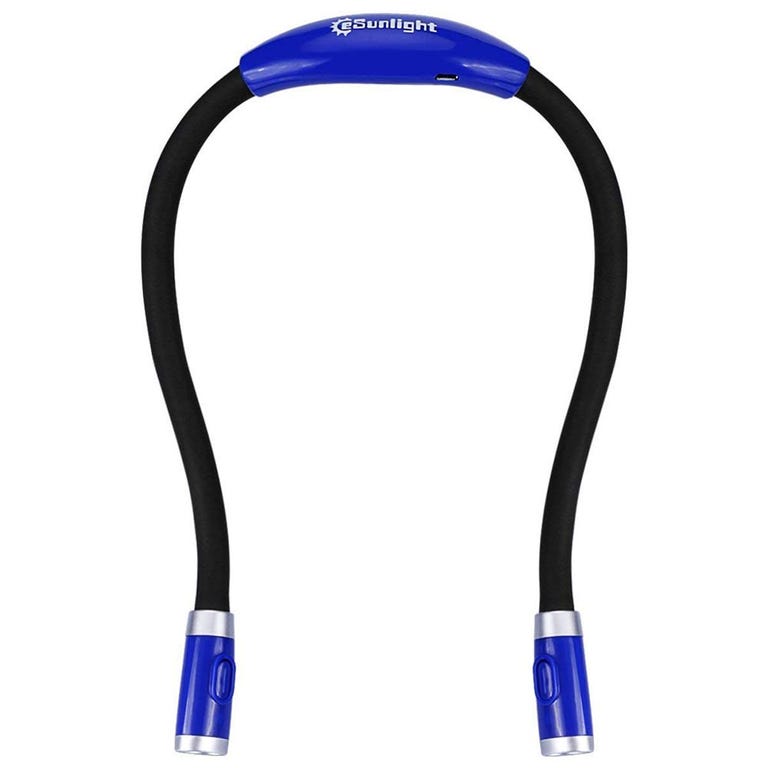 Whether for reading in bed, going on a nighttime walk, or rummaging around a dark attic or basement, this hands-free LED light can help you better see what you're doing. Worn around the neck, the LED bulbs in each arm operate separately or together, one providing targeted light, while the other provides wider-range illumination.
---
Moleskine Book Light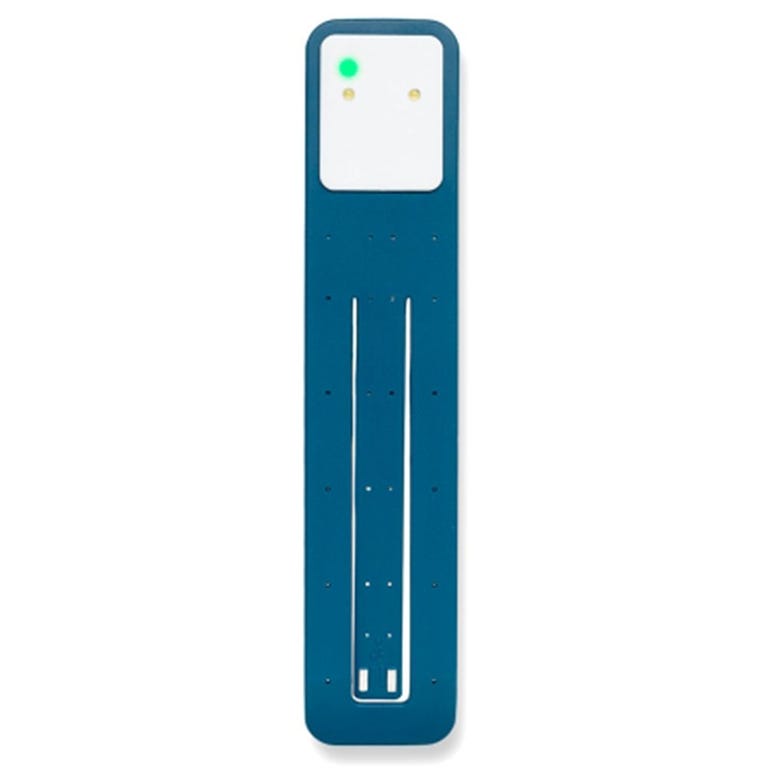 This bookmark-thin LED reading light from Moleskine gets extra points for intuitive design. Made of soft-touch, malleable plastic, it can be molded to prop up on its own, or slip between the pages of a book. It has the added benefit of being cordless, too — the middle part can be plugged right into a USB outlet to charge.
---
French Bull LED Book Light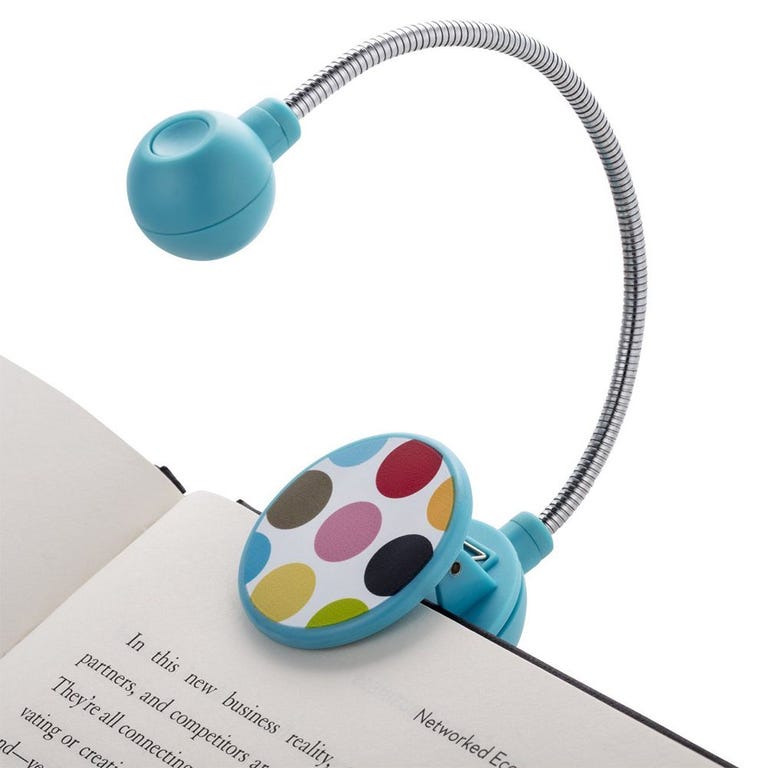 This simple LED book light may have one brightness level and run on batteries, but it's undeniably cute. To transport, users can even coil up the neck and clip it onto the light itself, so that it doesn't get too tangled up in transit!
---
Raniaco LED Clip-On Book Light
While this book light looks nearly identical to the previous pick, it's actually a slightly bigger model, and it's equipped with 12 LED micro-bulbs instead of six. The clip even functions as a stable base, which means this light can even be used as a wireless desk lamp for on-the-go homework or writing needs! Three brightness levels let you adjust the luminosity, wherever you're trying to work.
---