The best bubble baths to soak the stress of the day away
Feeling stressed? You probably need a bubble bath. It basically has magical powers that'll help you relax! These top-rated soaks are the best way to upgrade your bath experience, relieve tension, and get silky, smooth skin.
Honest Calming Lavender Hypoallergenic Bubble Bath
You'll love winding down at the end of a long day with Honest's lavender oil-infused bubble bath. The plant-based, hypoallergenic formula is gentle enough for babies, and it's a great option for sensitive skin.
More: BEST BUBBLE BATH PRODUCTS YOU MUST TRY 2019
Deep Steep Brown Sugar Vanilla Bubble Bath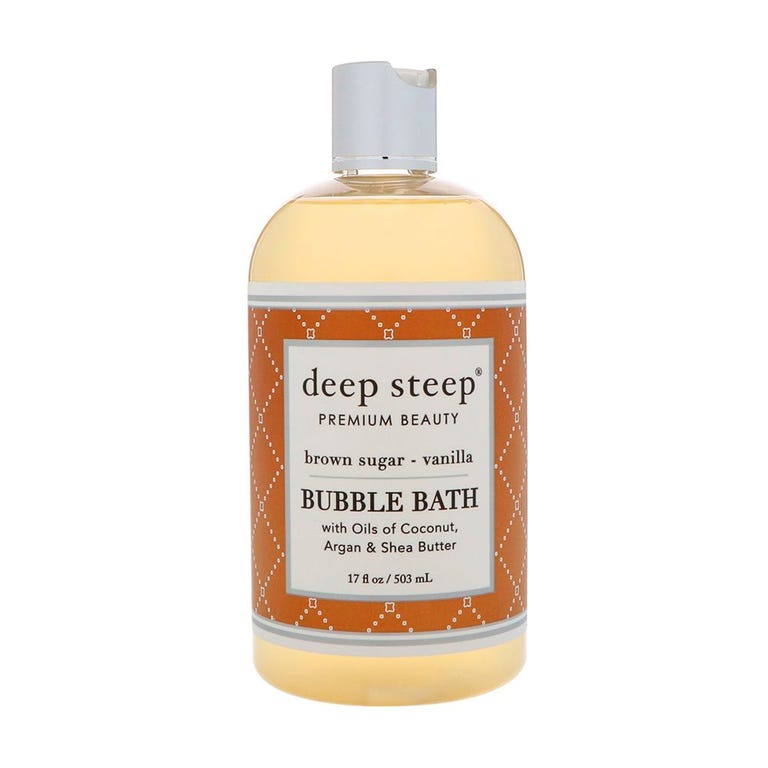 Along with a bathtub full of bubbles, this formula helps to moisturize skin with ingredients like coconut oil, argan oil, and shea butter. Fans love the sweet scent, too!
Laura Mercier Crème Brûlée Honey Bath
Oh, honey! Bathtime feels like a trip to the spa when you have this moisturizing jar from the brand's creme brûlée collection. It's inspired by Laura Mercier's French upbringing, and has notes of rich caramel, sugar, vanilla, and musk.
Lollia Breathe Tranquil Bubble Bath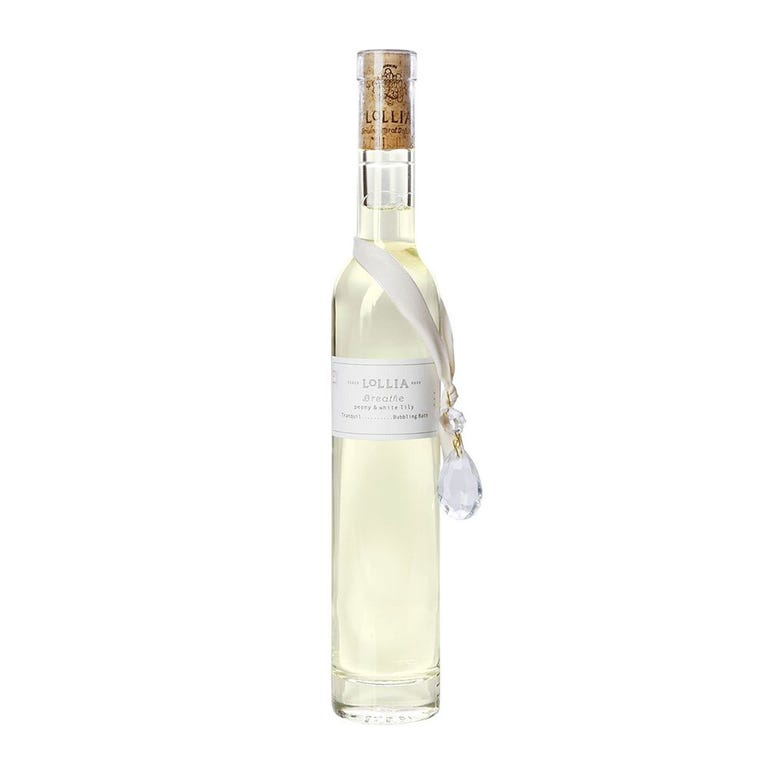 This gorgeous bottle of Lollia bubble bath makes a perfect gift, but it's so good you'll want to keep it for yourself! It's made Oprah's list of favorite things twice, and features dreamy scents of peony, white lily, grapefruit, and orange.
L'Occitane Lavender Harvest Foaming Bath
When you can't escape to the lavender fields of Provence, drawing up a bath with this foaming liquid is the next best thing. You'll feel instantly relaxed, thanks to the calming lavender scent.
Lush Milky Bath Bubble Bar
This isn't a bath bomb, but a bubble bomb! Just break it up under running water to fill your bathtub with creamy bubbles that moisturize and condition. It's made up of cocoa butter, soy milk, olive oil, and plastic-free glitter.
Philosophy Fresh Cream Shampoo/Shower Gel/Bubble Bath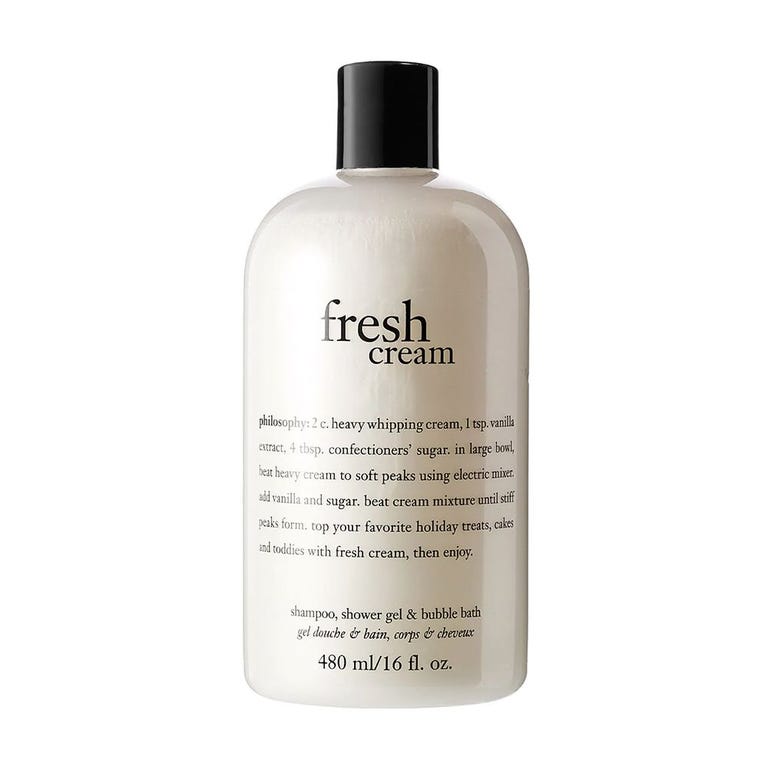 Take care of three bath products in one with this sweet-smelling Philosophy formula that can be used a shampoo, shower gel, and bubble bath. Think of it this way: It basically saves you money!
Origins Ginger Float Cream Bubble Bath
Every stressful day should end with a soak in Origins' Ginger Float. This creamy bath elixir eases tension, and leaves you feeling totally refreshed thanks to a delicious mix of ginger and citrus scents.
Fresh Sugar Lemon Bath Cubes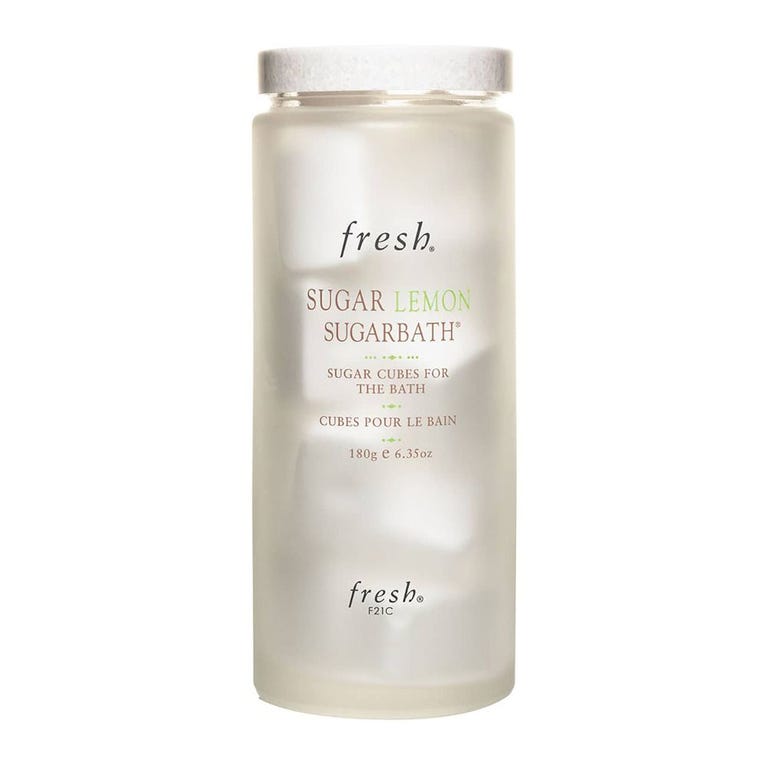 Just drop in one or two of these fizzy bath cubes for instant bubbles! They're not only fun to use, but release brown sugar and nourishing oils that remove dry skin, promote healing, and moisturize.