Gybber and Muddu Wooden Puzzle
This is the perfect puzzle for the little learner. The wood set features nine bright shapes colored in nontoxic paint, so they're safe for small hands to hold. It's perfect for ages 3 and up!
Petit Collage Fairy Friends Beginner Puzzles
We can't get enough of this super sweet and whimsical fairy friends puzzle set for beginners. The progressive set includes three-, four-, five-, and six-piece puzzles.
Wooden Produce Jigsaw Puzzles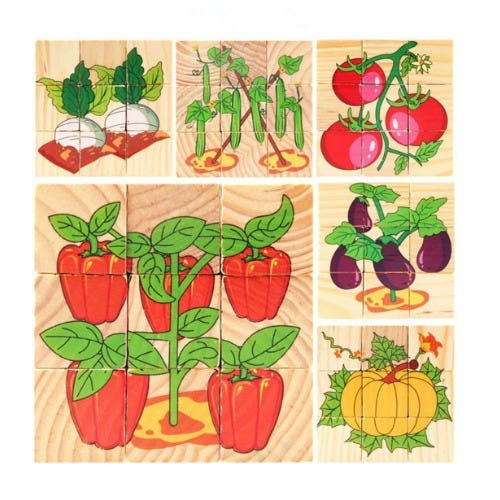 This wooden puzzle set is so well done. Featuring gorgeous pictures of produce, your little one will be so entertained while waiting for dinner.
Mudpuppy Goodnight Construction Site Puzzle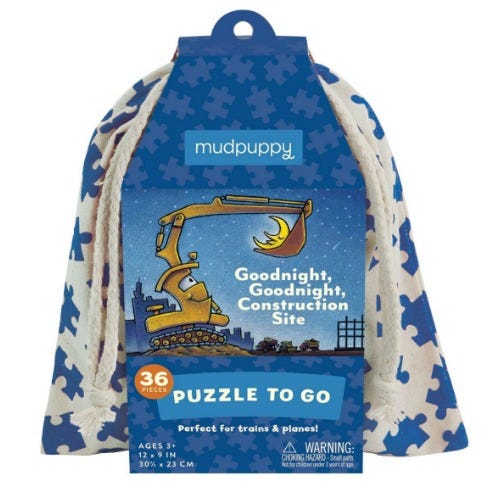 This cute construction puzzle is perfect to take on the road! We love the traveling bag it comes with, so no matter where you are, you can always pick up all of the pieces before you leave.
USATDD Wooden Tetris Puzzle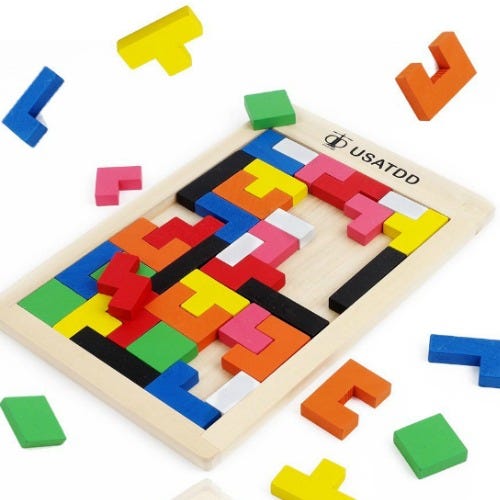 This unique wooden Tetris puzzle is super fun and challenging. For the puzzle champion who's ready for something more, this might be your best bet!
Melissa and Doug Solar System 48-Piece Puzzle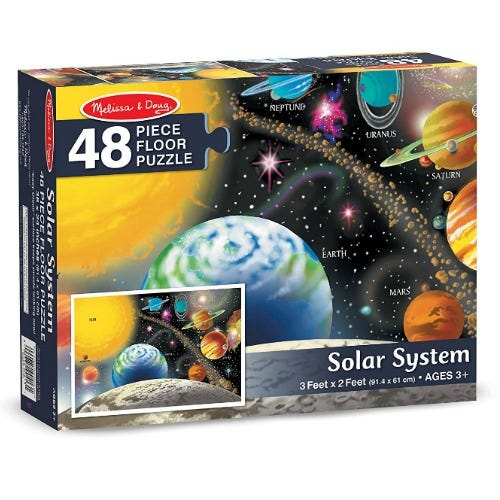 This puzzle will actually teach your kids all about the solar system. Plus, knowing about the planets makes putting together this puzzle so much easier.
Melissa and Doug United States Floor Map 51-Piece Puzzle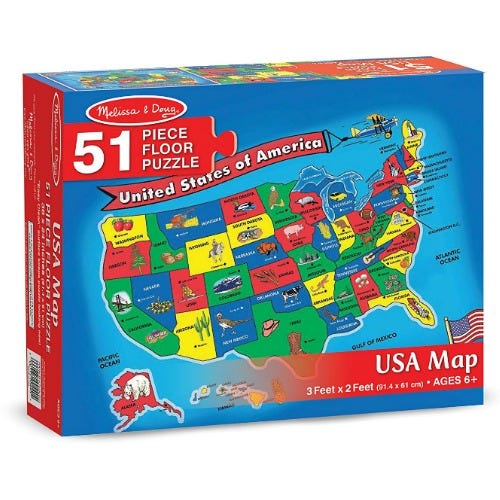 Puzzle-solvers will go crazy (in a good way!) for this puzzle that's a map of the United States. The best part? Your kid will complete it knowing exactly where each state is.
Vermont Christmas Company Frost Friends 100-Piece Jigsaw Puzzle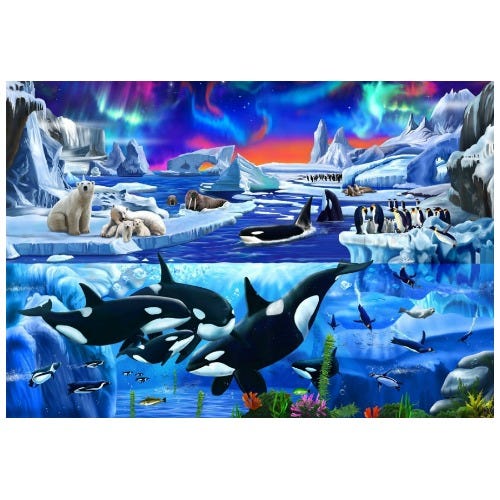 This gorgeous under-the-sea arctic scene will keep kids wildly entertained, especially around the holidays.
Sun's Out Animal Magic 100-Piece Puzzle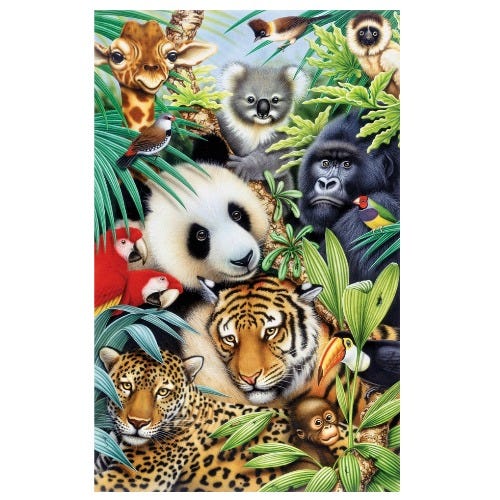 Jump into the jungle with this animal-themed puzzle. It's the perfect puzzle to share with a friend.
Melissa and Doug Sensational Sweets 200-Piece Puzzle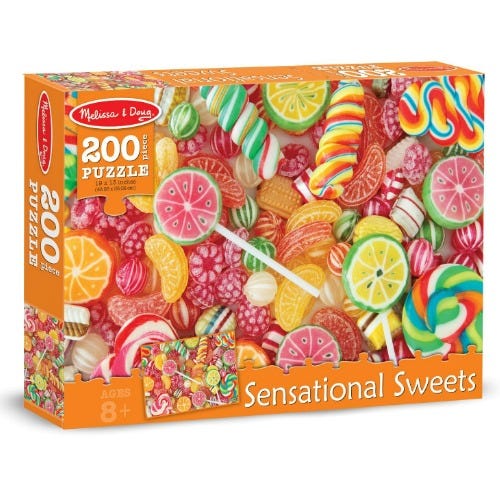 It's getting harder! This puzzle might look sweet, but there are 200 pieces to be put in place. The orangey color scheme makes it quite challenging, but it's totally worth it. Candy reward (sadly) not included.
See more interesting products for kid in here