Riparo Motorsports Men's Leather Driving Gloves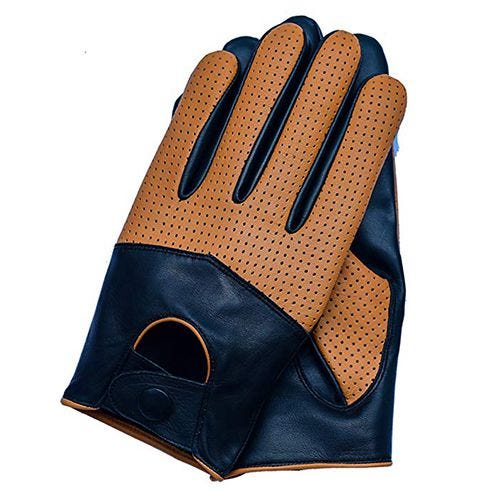 While drinking behind the wheel is never a good look, a cognac leather driving glove sure is. The combination of perforated brown and smooth black leather makes these driving gloves stand out in any crowd.
Pratt and Hart Shorty Leather Fingerless Driving Gloves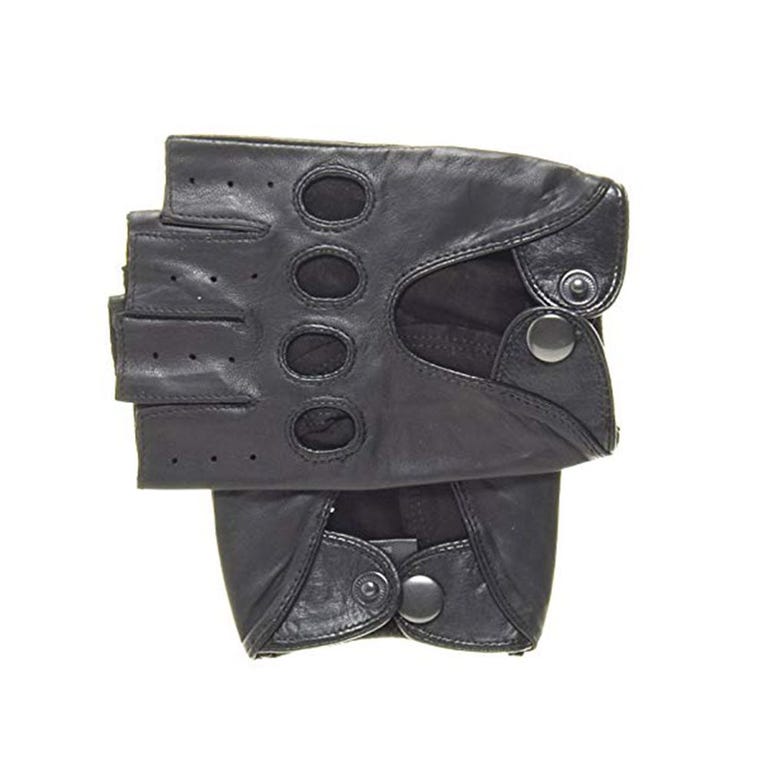 Driving gloves look even more badass when they're fingerless. Whether for style or the comfort of letting your fingertips move freely, the fingerless look is perfect for wearing all year long. For a seriously low price, you can try out these driving gloves without making a major commitment.
Bionic Men's Driving Gloves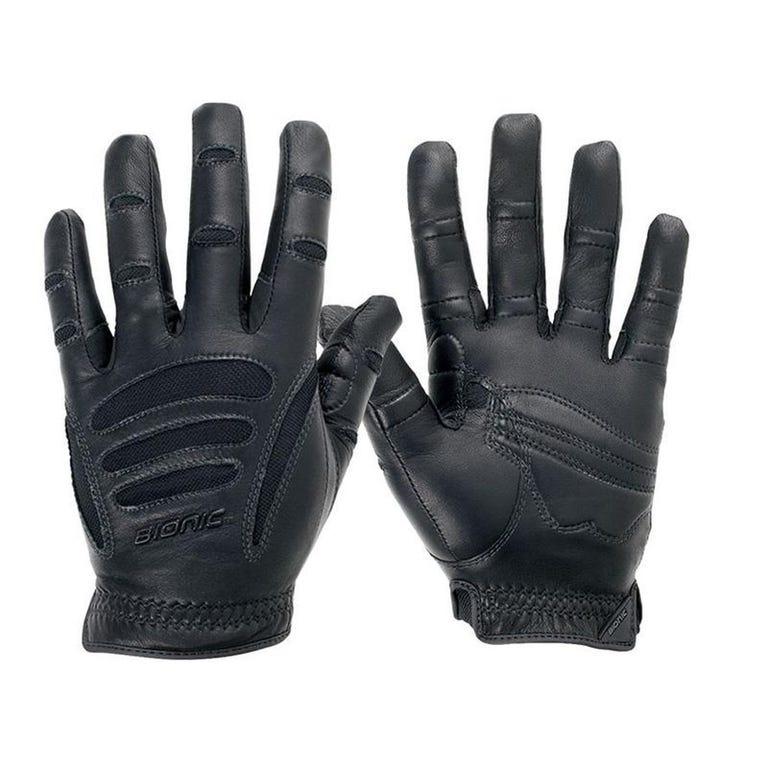 Bionic Gloves were carefully designed by an orthopedic hand specialist with optimal functionality in mind. These guys put more research and development time into these gloves than we'd really thought possible, but the end result is a well-rated success. For less than $35, this is a major score!
Riparo Motorsport Perforated Leather Gloves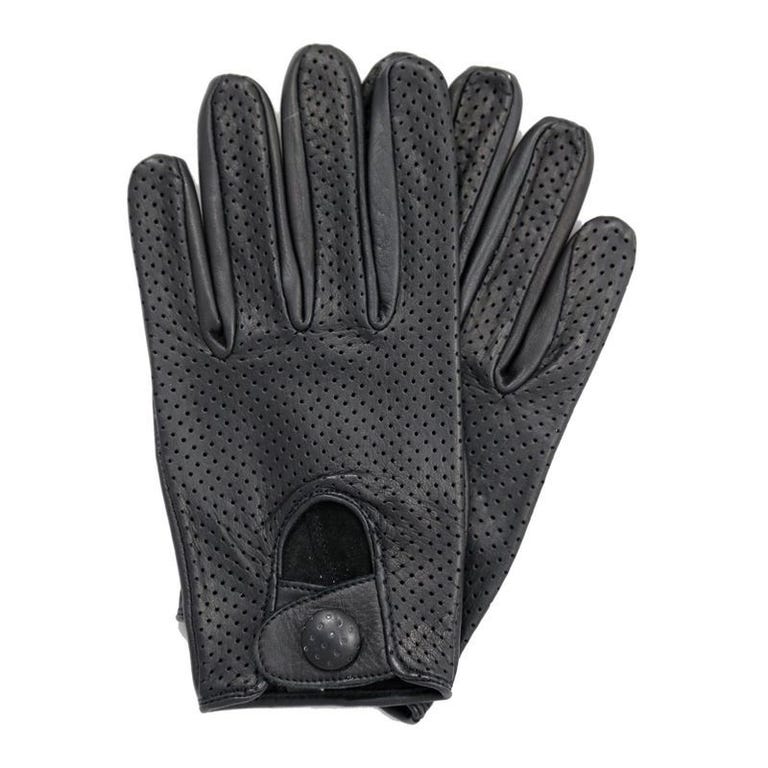 One of our more accessible favorites, Riparo offers a healthy selection of driving gloves in a variety of styles. These plain, perforated gloves are a nice, simple choice for anyone looking for something that's both affordable and understated.
Sparco Land RG-3.1 Racing Gloves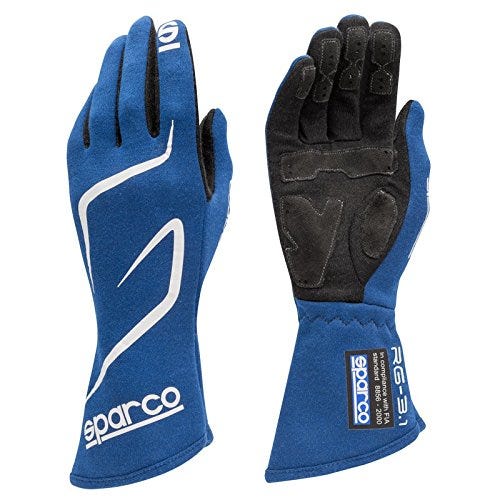 While not your traditional driving gloves, these are the kind of thing to consider if you're planning on hitting up the occasional track day or autocross event. They're a great pair of entry-level race gloves that are certified for FIA events. Basically, you'll feel like a seriously cool speed racer.
See more amazon products in here