It's always tricky finding a gift for dad every year for Father's Day. There's not always that go-to piece of jewelry like you get for mom that's a guaranteed hit. We'll suggest 9 gifts with gift boxes that Dad will love, no matter if he's a couch potato, gym rat, or a foodie.
So what are you waiting for? Check out our top Father's Day gift ideas for 2019!
---
Engraved Wooden Hammer With Steel Head
If you can always find your dad buried in his tool shed, he might actually shed a tear this Father's Day when he opens up this engraved hammer from you. It says: "Thank you for helping me build my life."
---
Amazon Kindle
Dad won't have to lug around his current read with the all-new Kindle. It has an adjustable front light so he can read all day and night. And don't worry about seeing the text on those sunny summer days, as the 167 pip glare-free display reads like real paper. He won't be limited to books, as he'll have access to all his favorite magazines and newspapers.
---
Rituals: The Ritual of Samurai Gift Set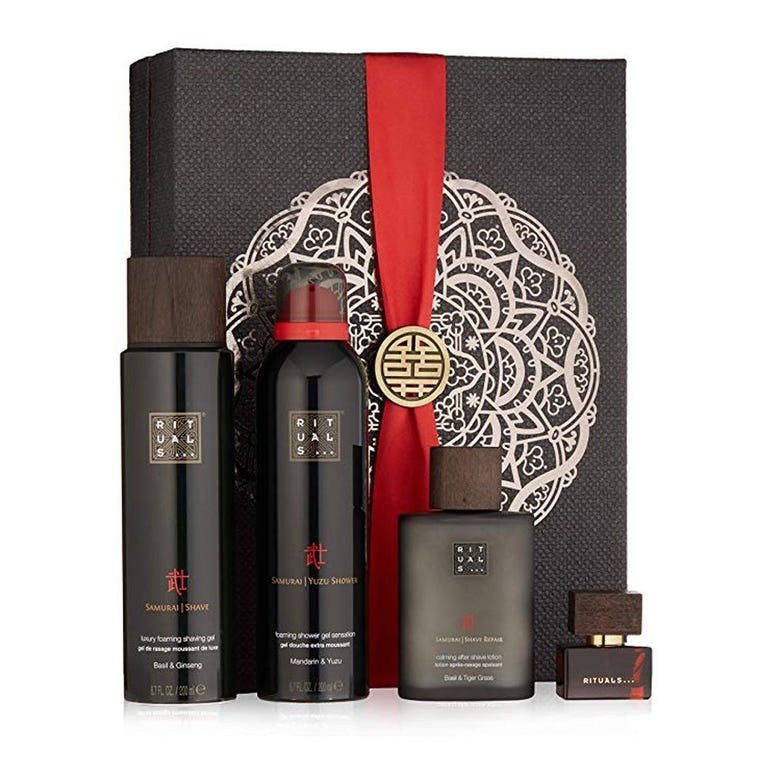 Dad will love his new grooming routine thanks to this Rituals gift set that comes with four best-sellers: shaving gel, shower gel, after shave lotion, and an Eau de parfume. Besides feeling refreshed and invigorated, the Ritual of Samurai scent— made up of Japanese mint, organic bamboo, and sandalwood — smells amazing.
---
Fitbit Inspire HR
Get Dad to stay on top of his health. The new Fitbit Inspire HR will look so nice on his wrist, he won't want to take it off. It has a 24/7 heart rate monitor to track his calories burned, resting heart rate, and heart-rate zone during all-day activity. He'll even be able to track his sleep.
---
Callaway Strata Complete Golf Club Set With Bag
Callaway offers this nine-club set as the perfect entry-level option for any dad who needs all the essentials in a ready-to-swing package from a respected brand. The driver has an oversized head and sweet spot, comparable to higher-priced clubs that the pros play with, and the 5-hybrid provides a great alternative to those pesky long irons.
---
Bastion D2 Steel Blade Flipper Folder Pocket Knife Titanium Handle – PERSUADER
Bastion has gone all out this year to bring you quality, affordable pocket-knives for your EDC. Built to be tough and dependable, the PERSUADER need not say a word to convince you that it will fast become your father's exclusive carry!
---
Versa Automatic Single Watch Winder
If your dad's prized possession is his mechanical watch, he'll be over the moon for this sleek single watch winder by Versa. This version has more than 1,000 positive Amazon reviews.
---
Leatherman Multi-Tool
If your dad has a reputation for fixing things up, give him a Leatherman multitool to add to his toolbox. He'll appreciate how easy it is to switch it up when he's working on a project that requires different tools to get the job done.
---
Anker 10W Wireless Charger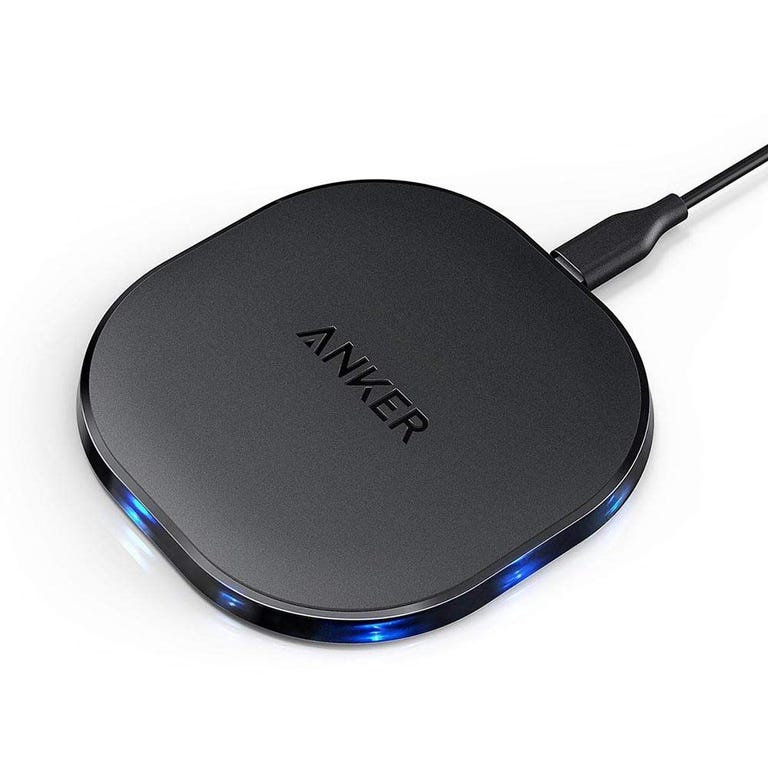 If Dad gets agitated when he's tangled (or feels tangled) in his phone-charging cords, he'll be thrilled to open up this thoughtful gift on Father's Day. Even if your dad's smartphone has a case, it'll still charge (quickly) by being placed on top of the disc.