The best fitness classes in NYC that 'll get you out of your work out
Tired of your same gym routine? These fitness classes are anything but boring.
We've done our research and picked the best of the best fitness classes in New York City that definitely help you perform your fitness goals into high range. Tired of your same old gym routine? Come to our fitness class
Barry's Bootcamp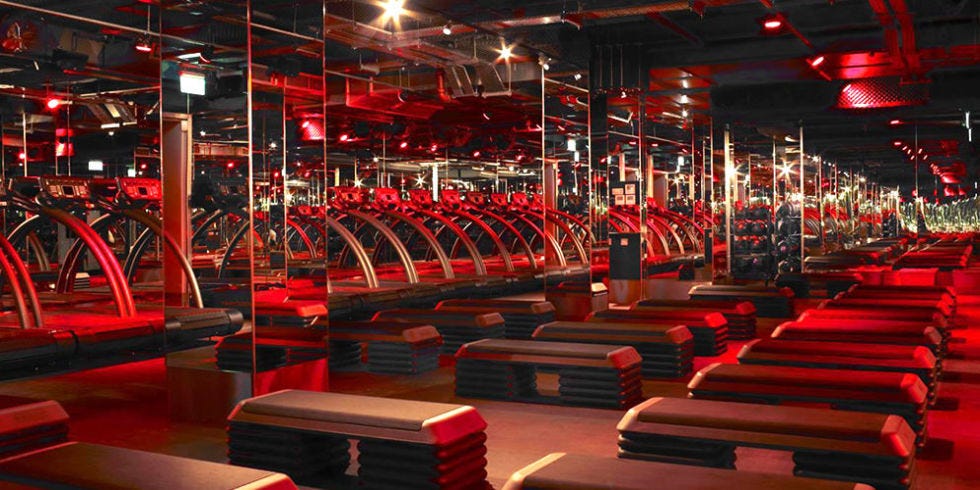 from $36 per class
Location: Various locations in Manhattan
You'll never do the same routine. Each class is different and you can even customize it to your preference. The original Barry's class is a mix of running on the treadmill in various intervals and weightlifting on the floor. You can choose to do a double floor if you're not in the mood to run on a treadmill.
More: 5 Best Fitness Journals Effectively Support To Your Weight-Loss Goal 2019
Epic Hybrid Training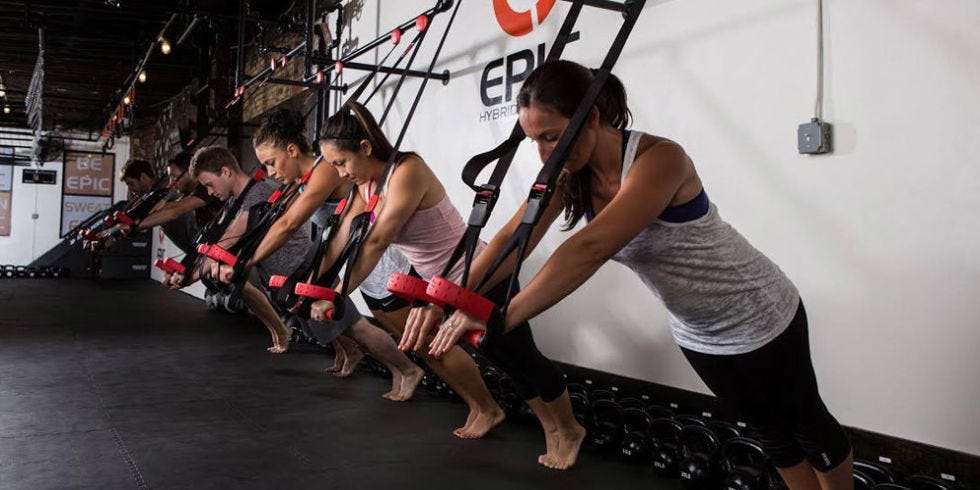 from $35 per class
Location: Midtown East and Bryant Park, Manhattan
The classes at Epic are unlike any other workout. Push yourself through the circuit-style class that'll have you dripping in sweat. These HIIT classes combine bodyweight, cardio, and strength training. With a maximum of 16 people in each class, participants can expect to receive personal attention from the instructors to make sure they get the most out of each workout.
Each month, the classes have a different focus, so you can continue to push yourself and overcome your own obstacles with every class.
Shock Therapy Fitness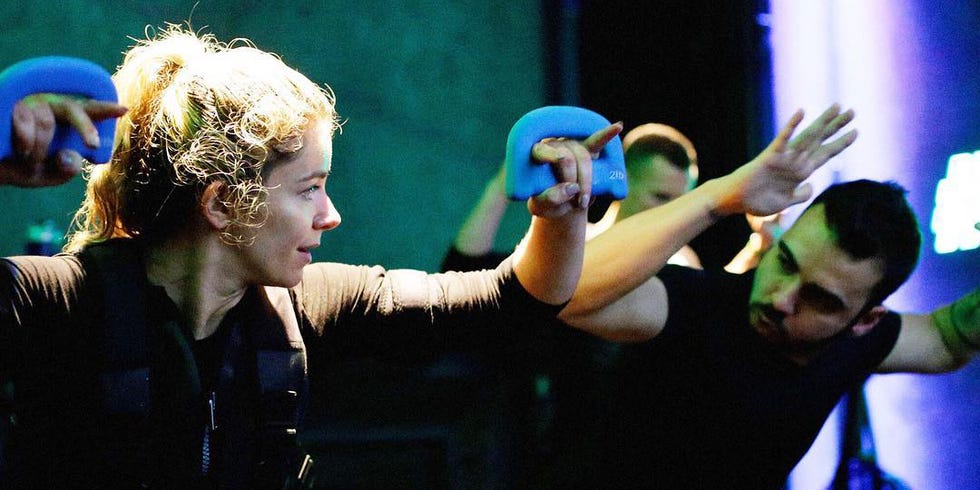 from $30 for your first session
Location: Upper East Side, Manhattan
Transform your body through electric muscle stimulation. EMS is backed by science and proven to decrease back pain and increase body stability. During the workout, you'll feel the deep pulsation and vibration through short, low-impact workouts that reduce the risk of injury and deliver quick results. You'll start seeing results after just four sessions.
More: 4 Best Yoga Programs For Fitness_Online

Y7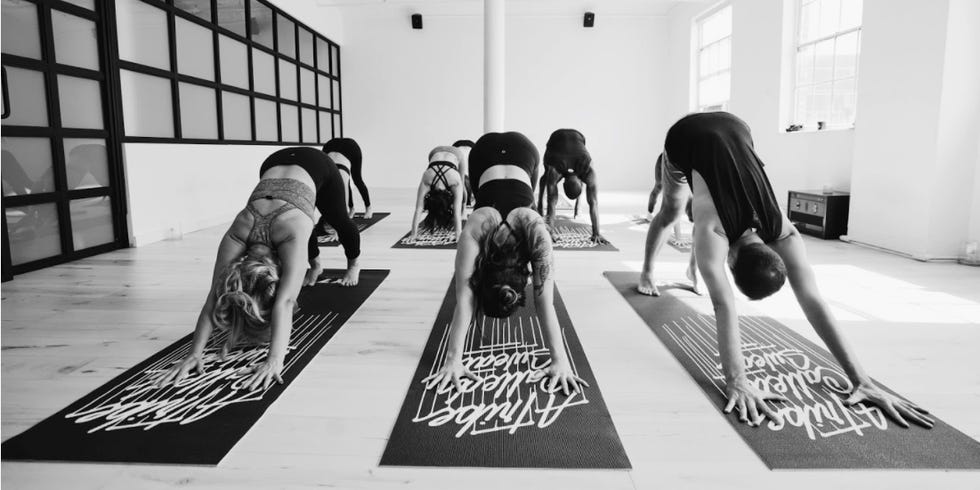 from $25 per class
Location: Bryant Park, Flatiron, and Upper East Side, Manhattan
Step into the candle-lit, mirrorless studio and flow your way through 60 minutes of intense yoga as music bumps with the latest hits. Plan to come with an open mind, because this definitely won't be like any other vinyasa class you've ever taken.
Shadow Box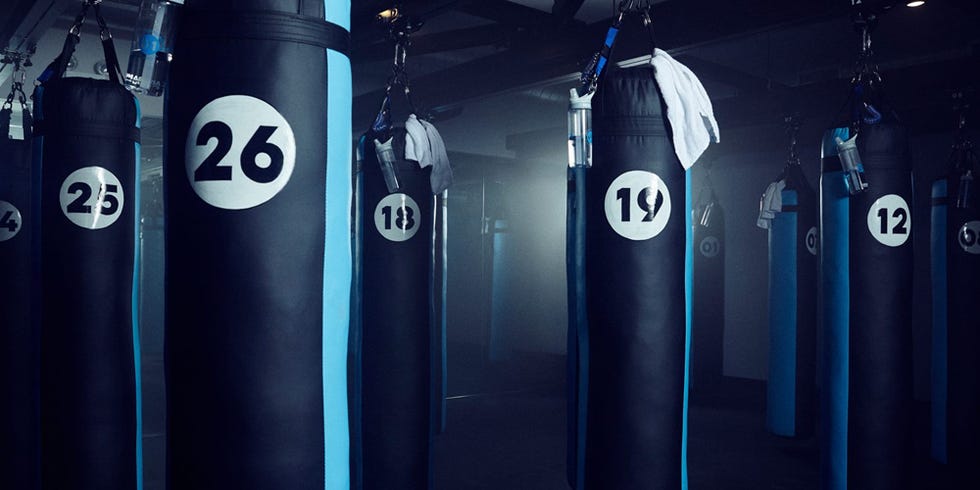 from $34 per class
Location: Flatiron, Manhattan; Dumbo, Brooklyn
You don't need to have any previous boxing experience for this sweat-inducing workout. Shadow Box looks to bridge the gap between boxing and fitness through their variety of classes, and each class has a different level of intensity. Their standard class is 45 minutes of full-body conditioning, complete with rounds on the bag.
If you're ready to up the intensity, you might like their 60-minute TKO class or their candle-lit After Dark class that has more challenging intervals.
BRRRN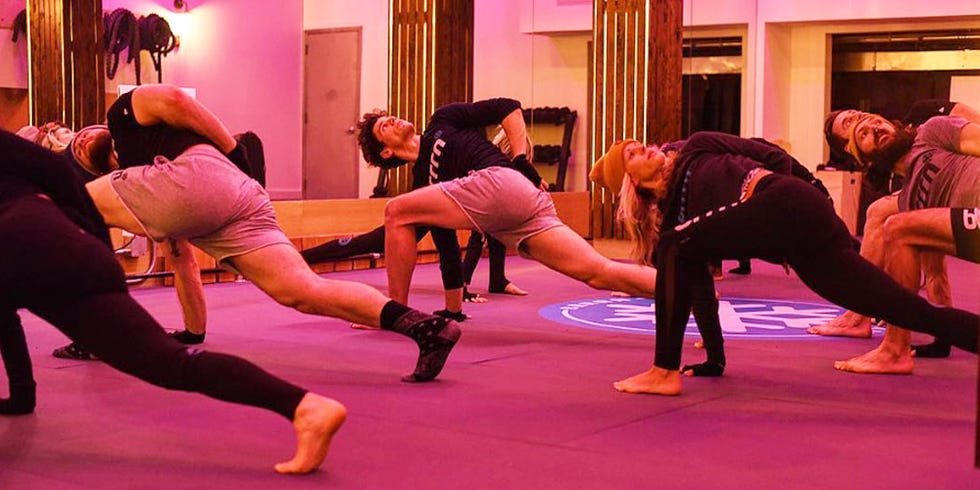 from $34 per class
Location: Chelsea, Manhattan
BRRRN is exactly what you'd assume — working out in the cold. It may sound crazy, but working out in chilly temps actually has benefits that may surprise you. Your body will burn more calories than it would in a hot environment. It'll also target the fat cells to burn and use as fuel to stay warm. BRRRN offers three different classes, each in a different cold temperature.
The yoga-inspired class that focuses on mobility and strength is done in a 60-degree room. Their Core & Cardio Slide Board series that hones in on your legs and muscular endurance drops down to 55 degrees. And their coldest class is the Battle Rope Infused HIT Series that involves dumbbells, battle ropes, and SandBells at 45 degrees.
305 Fitness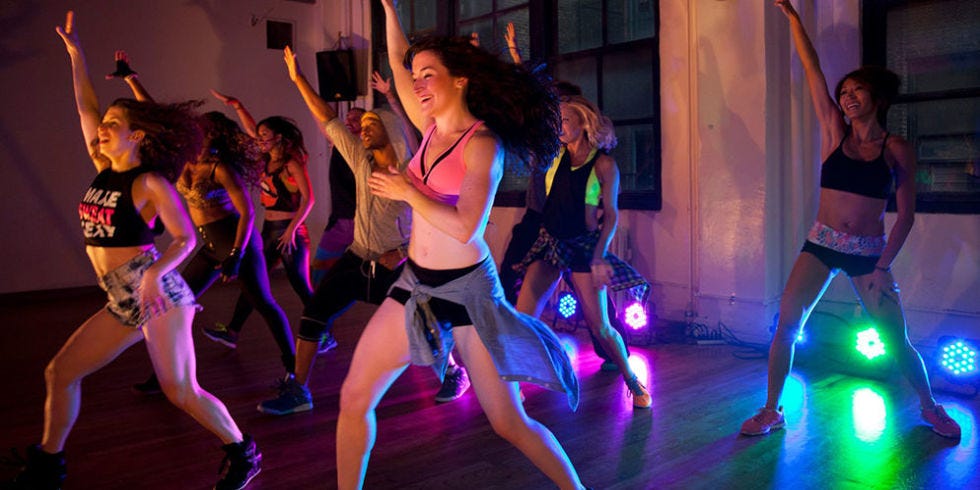 from $34 per class
Location: Midtown and West Village, Manhattan
Get ready to move and groove. This 55-minute, high-intensity, rhythmic cardio class will have you dancing to a live DJ the whole time.
If you're not a dancer, don't worry! The classes are really easy to follow along with. There are club lights in each studio that add to the experience, too. 305 will even host birthdays, sorority parties, bachelorettes, and more, all to a curated playlist with songs you love. Be prepared to be sore after!
Solace New York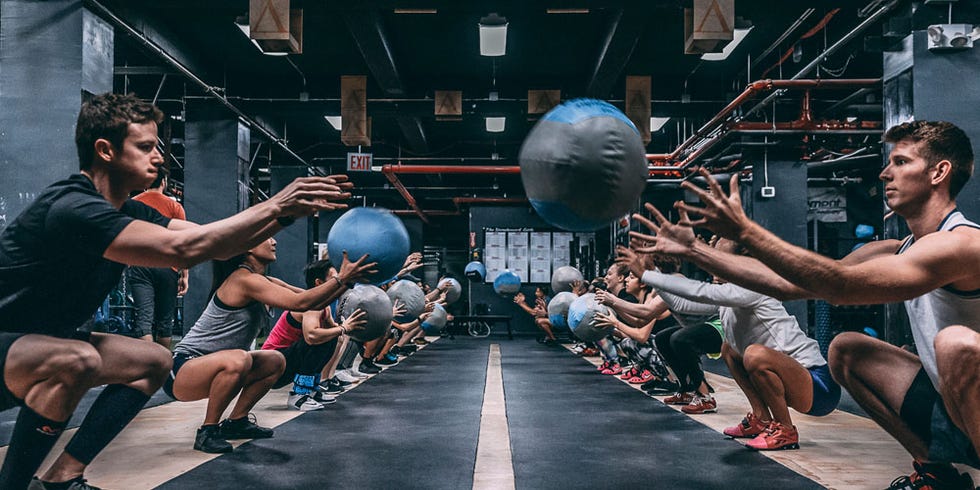 from $40 for drop-in class
Location: Flatiron, Manhattan
Solace offers team-oriented classes that revolve around the principles of CrossFit, HIIT, and traditional strength and conditioning. When you start, you'll first meet with one of their top coaches to discuss your fitness goals. From there, they'll set you up with a program that works for you that can include CrossFit, Body, or Studio classes, as well as one-on-one personal training.
Mile High Run Club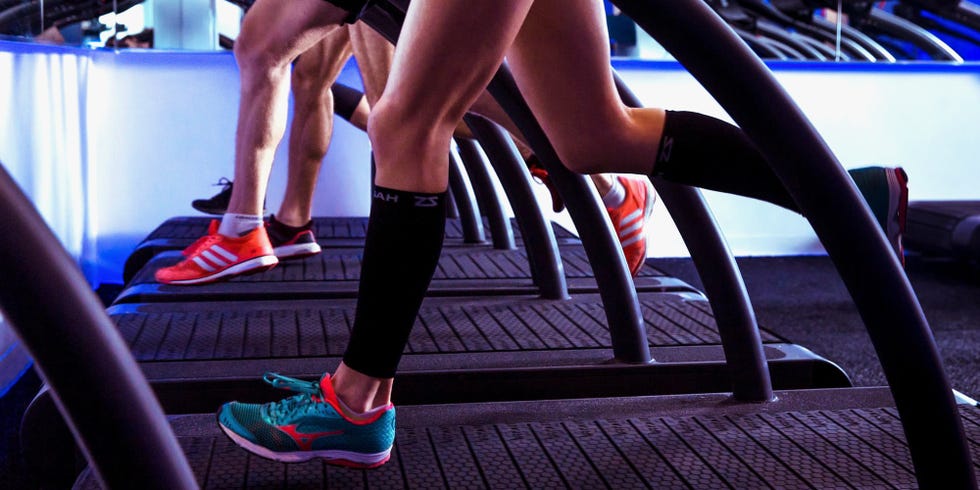 from $25 per class
Location: Nomad, NoHo, and Upper East Side, Manhattan
Get ready to run! Mile High is a treadmill fitness studio that offers a variety of run classes, all focused on intervals at various intensities. Some of their classes, like the Dash 28, are split between the treadmill (28 minutes) and the floor, using kettlebells for strength training (10 minutes). Each class will get your heart rate going to burn the maximum calories and build your endurance.
CityRow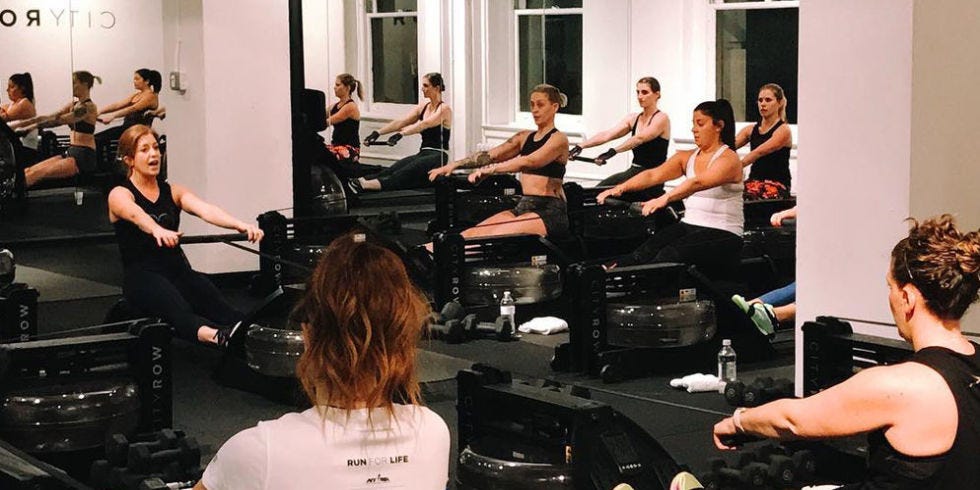 from $32 per class
Location: Upper East Side and Union Square, Manhattan
Get your row on at CityRow. This fun cardio workout is based on alternating intervals both on and off the row machine. Their WaterRower machines use water to create a level of resistance that'll have you breaking out in a sweat with a low-impact burn. Besides their signature CityRow class, they have a CARDIO+CORE class, which has a separate ab blast off the row machine, and a CityRow FLOW, which has vinyasa flow yoga at the end.
Tone House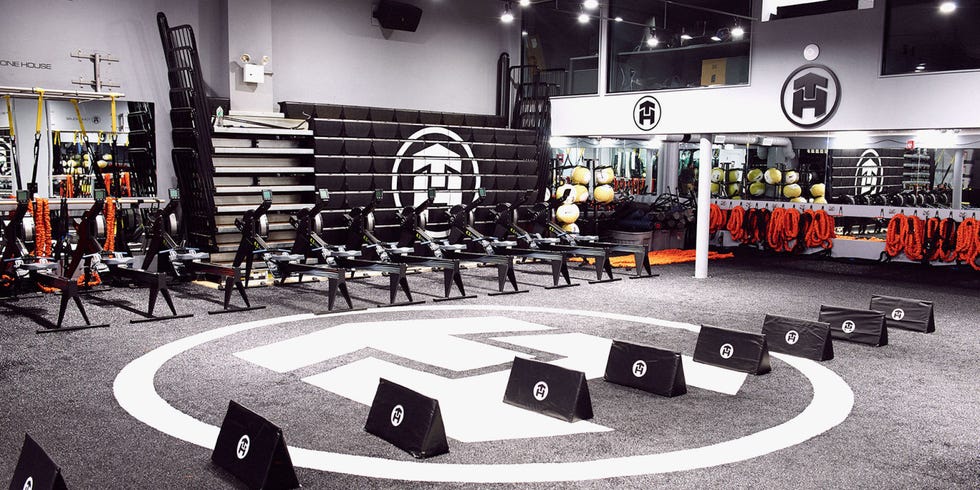 from $20 per class
Location: Nomad and Upper East Side, Manhattan
At Tone House, the workouts consist of sport conditioning that's team-oriented for an added competitiveness. Each day has a different focus (i.e. core, total body, upper body). The classes are a little more expensive than your average New York boutique gym, but you'll definitely see results after a few classes.