Carnation
Whenever people are in divided mind to choose flowers giving Moms, their first thinking is always Carnation. In 1990s, there was a struggle to pick a day to honor mothers. From that time, Carnation became the symbol of Mother's day.
This flower carries on delicate wings, but full of vitality. It's seemed like the sacrifice of the Mother all for dear children. Giving your mom carnation flowers means you send her the most sincere words showing your deep gratitude for her sacrifice. Both her beauty and youth are exchanged for your growth.
Orchid
Orchid is not only a noble and luxurious flower, but it also has the meaning of luck, prosperity and happiness. It represent a wish of a healthy, happy life for you mother. Flowers also show the meaning of filial piety to bring the best to the beloved Mother.
If you put this flowers in your home space, your home will be filled with vitality, love, and tolerance and filial piety. Clearly, it's one of the best gift to your mom on Mother's Day.
Chrysanthemum
Chrysanthemum is associated with sacred maternal love, stemming from a moving story about her seeking medicine for her mother, and meeting the Buddha. She was gifted by the Buddha to Chrysanthemum, each petal was a day he Mother lived on earth. When she saw Chrysanthemum with only 5 wings, she was afraid that only with her mother for many days, so she quickly tore down the petals of Chrysanthemum so that she could get closer to her mother From then on, when referring to Chrysanthemum, people immediately think of the story of filial piety.
Roses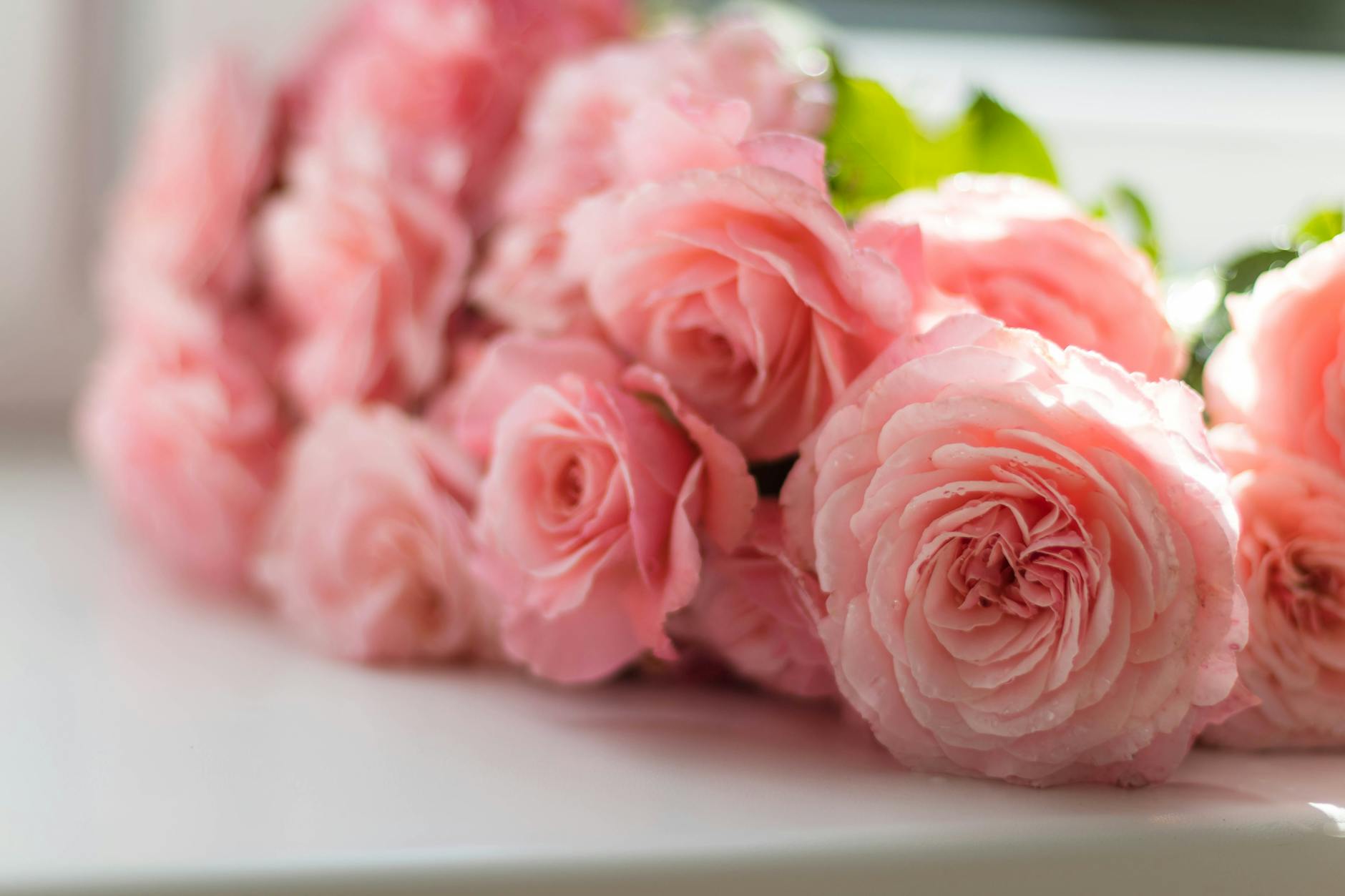 When giving roses to your moms, flowers will replace the words that you confess, you thank your mom for the years of caring and raising. It is because of the strictness of Mother who helped me to be human.
Behind the flimsy pink wings, showing off brilliant colors, are dark leaves and sharp thorns. Few people pay attention to thorns when enjoying flowers because of prickly and ugly spikes. However, it will startle when accidentally touching the thorn that makes the pain hurt. Rose tree is like a family, flowers are protected by leaves and thorns, like the heart of the Mother always protects and covers for children to step through the temptations of life, giving them the most brilliant.
Hydrangea
Many delicate petals are lined up together, forming a beautiful but powerful flower sphere. This flower symbolizes gratitude and sincerity. Flowers used to make Mother's Day gifts will really make sense. In addition, flowers are very popular when choosing decorations and gifts on special occasions.
An interesting thing about this flower is its ability to change color. In one cycle of blooming, flowers can turn from white to blue, then pink, , and purple. The change is compared as the heart of the Mother, happy when they are happy, sad when they fail, worry when they are sick and break when they are happy …
See more:
5 MOTHER'S DAY GIFT IDEAS IN 2019
10 Affordable Mother's Day Gifts She Really Wants