Pravana ChromaSilk Vivids in Silver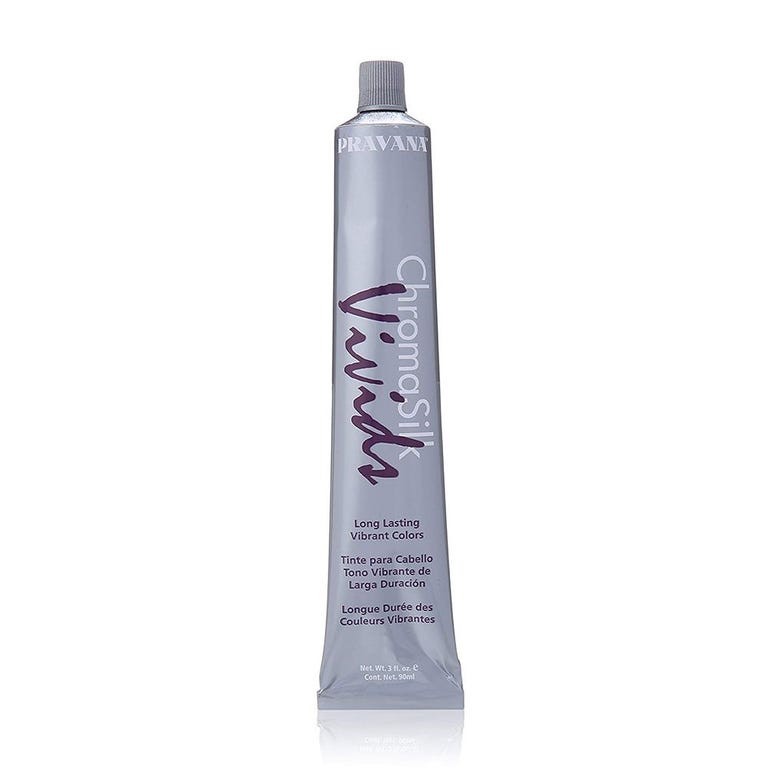 amazon.com
$9.40
We love Pravana for all fashion hair colors, especially this semi-permanent silver shade. If you're looking for a true light grey or silver color, you'll need to pre-lighten your hair first. Then, use a silver-toned color like this one to tone your hair to the perfect shade of sterling.
Kenra Permanent Color in 7SM Medium Blonde-Silver Metallic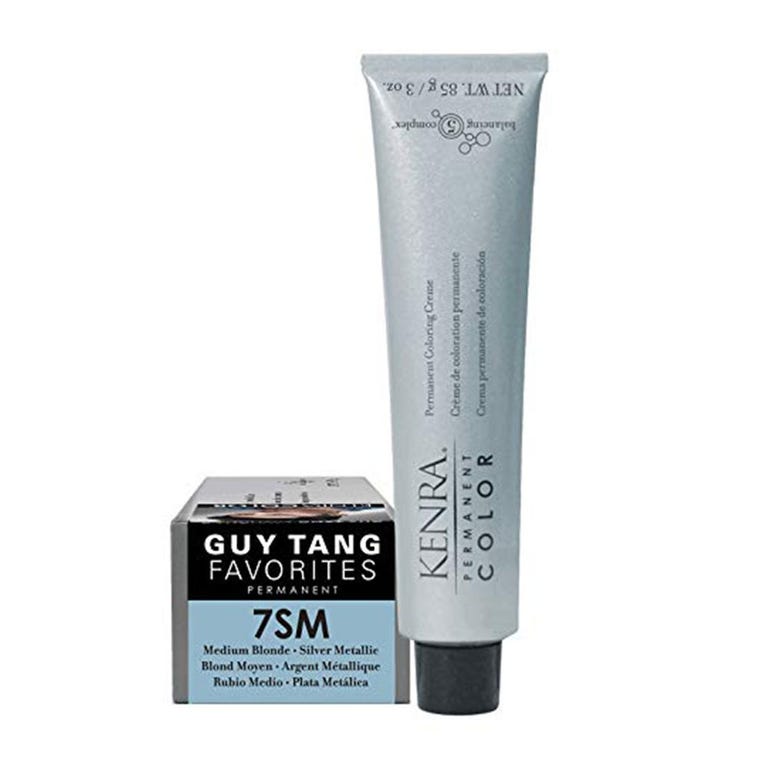 amazon.com
$9.60
Celebrity colorist Guy Tang knows a thing or two about a glamorous grey look. This silver-metallic shade, a color launched in partnership with Kenra and Tang, creates the perfect glimmering grey. Unlike many others on our list, this one is a permanent color, so it will not fade out as quickly as most other demi- and semi-permanent grey shades.
Wella Color Charm Liquid Creme Hair Color in Cooling Violet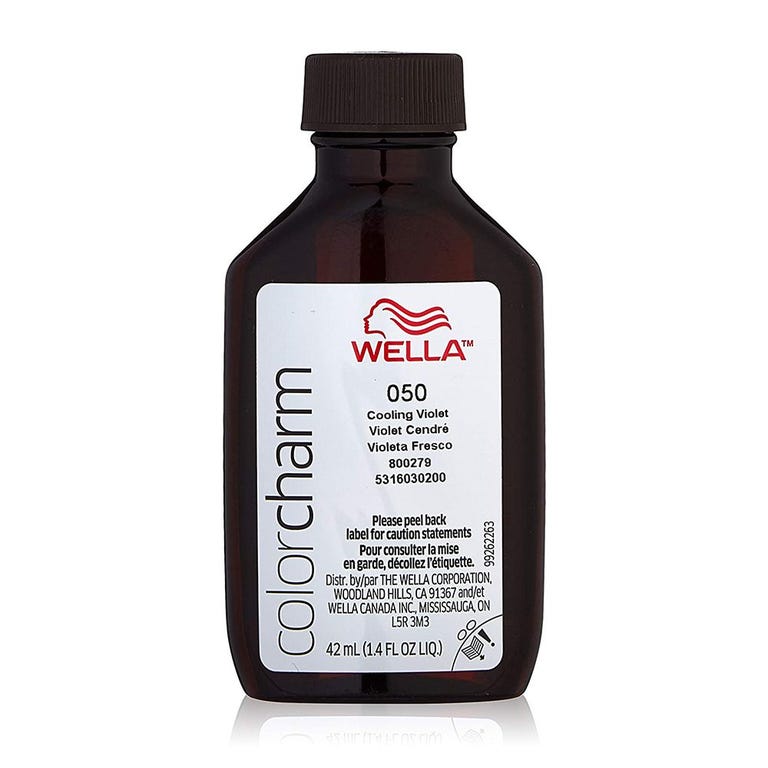 amazon.com
$5.10
If you want a cool-toned grey, Wella Color Charm's Cooling Violet is the way to go. This icy liquid color can also tone unwanted brassiness if you want to cool off your blonde. If blonde is not your vibe, leave it on longer for the full grey effect! Also, read about hair extensions
Lime Crime Unicorn Hair Color in Gargoyle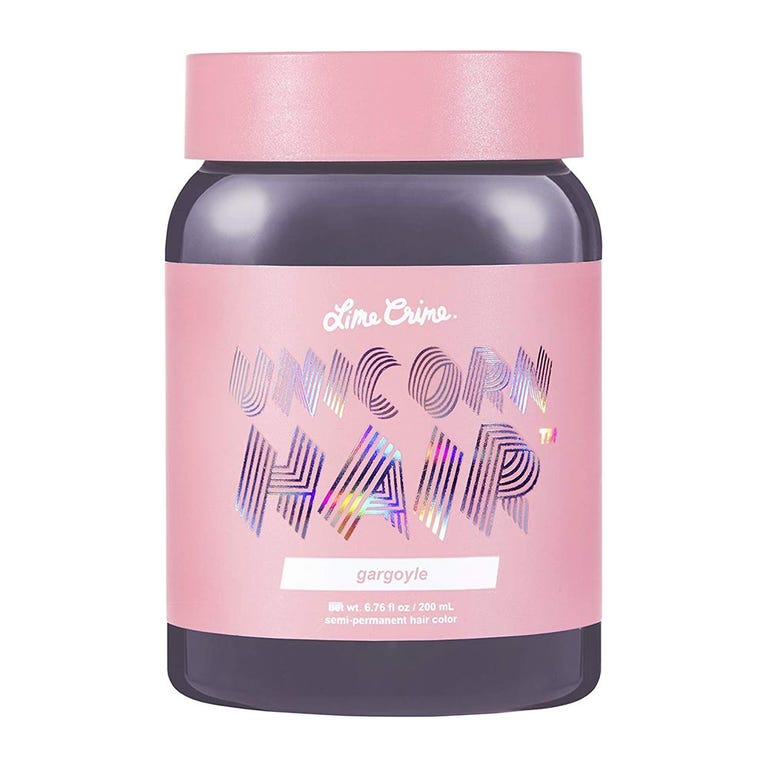 amazon.com
$16.00
This semi-permanent dye creates a deeper grey shade, perfect for those who want something more concrete-y than silvery. It's worth noting that because the semi-permanent dye can only deposit color (not lighten your existing color), it works best on light or pre-lightened hair.
Clairol Color Crave Hair Makeup in Shimmering Platinum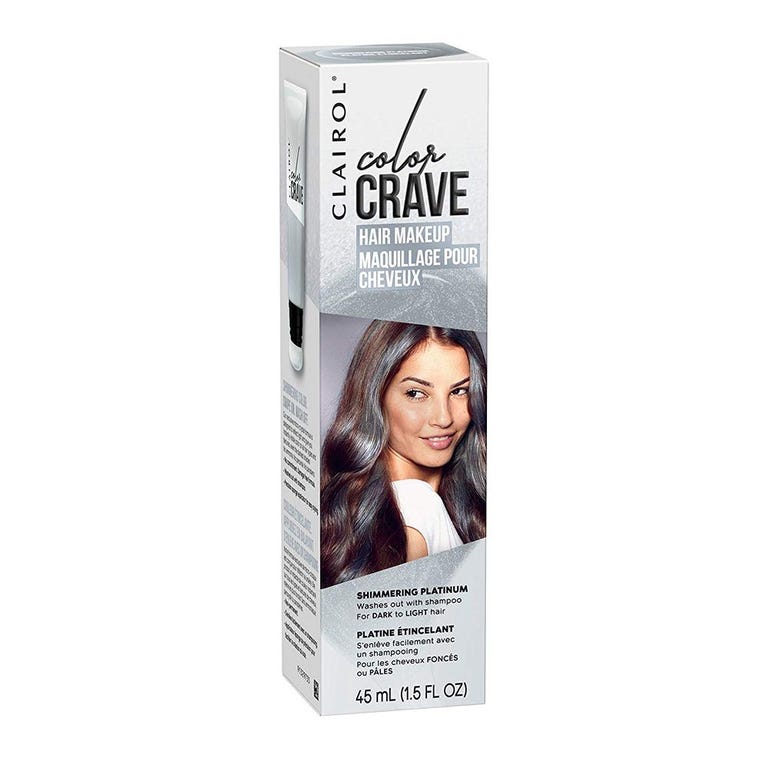 amazon.com
$9.99$5.00 (50% off)
If you just want to try on a few streaks for a night, this spray-on hair "makeup" is the perfect solution. It dries onto the hair with the heat from your ''blow dryer'' and then washes out easily in the shower when you decide your grey moment is over.
Manic Panic Amplified Semi-Permanent Dye in Blue Steel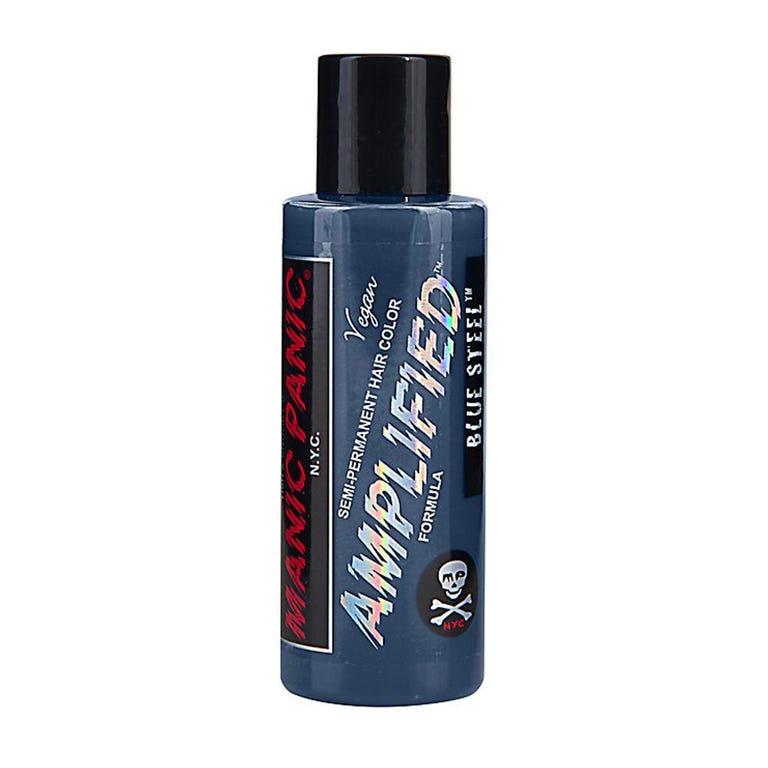 ManicPaniculta.com
$15.99
OK — full disclosure, we fell in love with the name first. This light blue metallic dye will give already-blonde hair a wash of silvery coolness and give your entire look a more "metal" edge.
L'Oréal Feria Pastels Permanent Color in Smokey Blue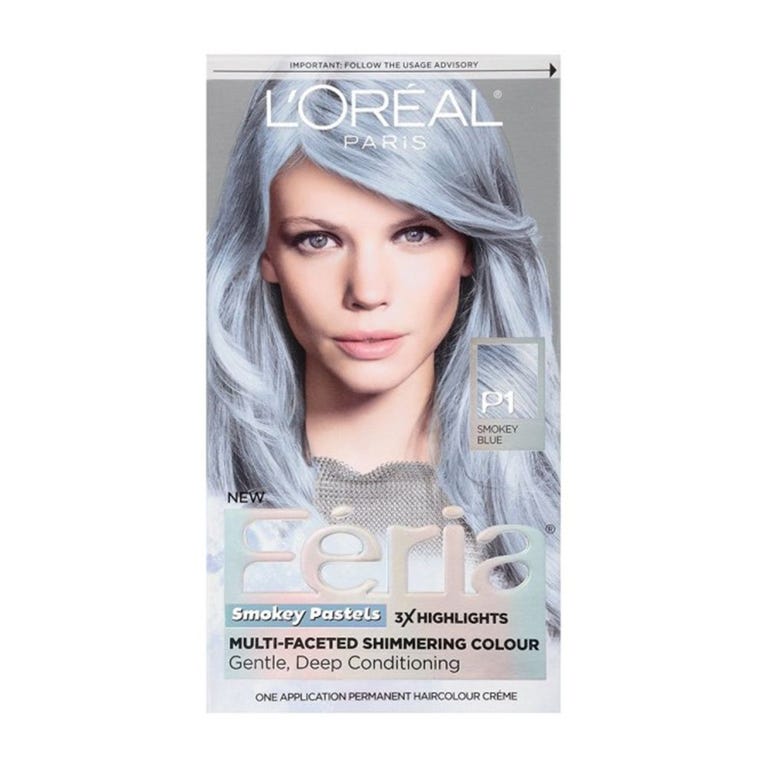 amazon.com
$18.50
Already tried temporary silver hair and ready to make it more permanent? Feria's permanent Smokey Blue shade is an easy way to get the job done at home. This icy shade looks gorgeous if you aren't afraid of a little blue tint in your grey.
Pulp Riot Semi-Permanent Color in Smoke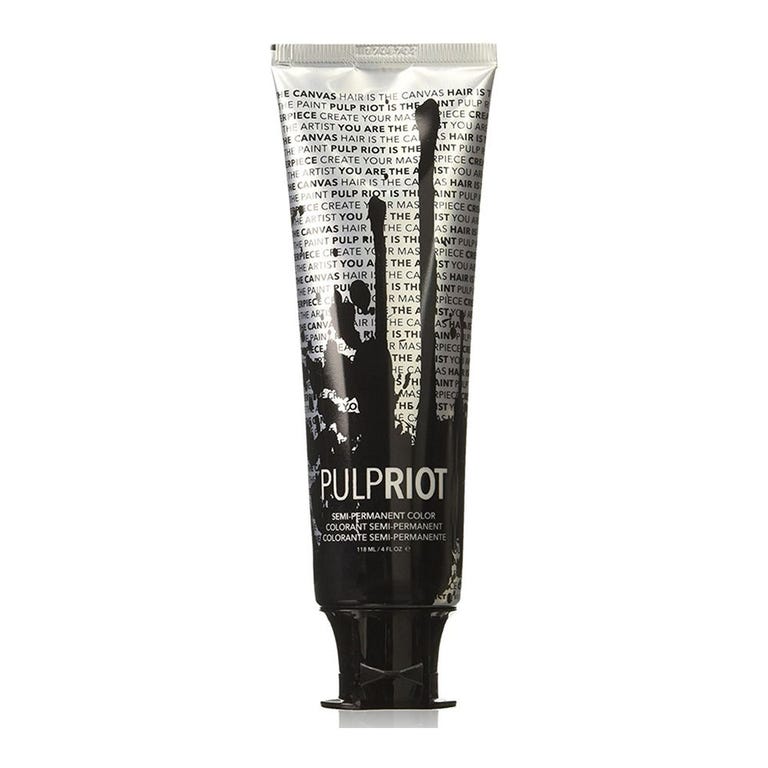 jet.com
$12.35
If you think grey hair will look smoking hot on you, try this "smoke" shade from Pulp Riot. The long-lasting formula will stay put for weeks (sometimes months), and it's designed to fade gradually in a natural way.
Joico Color Intensity Semi-Permanent Color in Titanium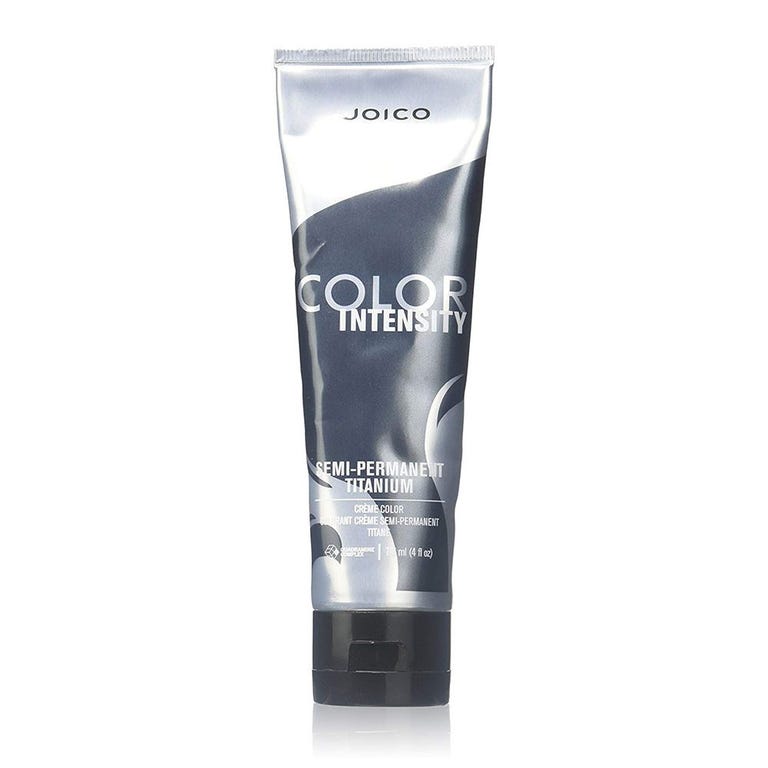 amazon.com
$10.25
This semi-permanent color requires no developer or mixing. Just apply and process for 20 minutes, and you'll have a gorgeous titanium metal shade (or, for darker hair, a titanium cast of color over your existing shade).
Streaks 'n Tips Temporary Color Highlight Spray in Platinum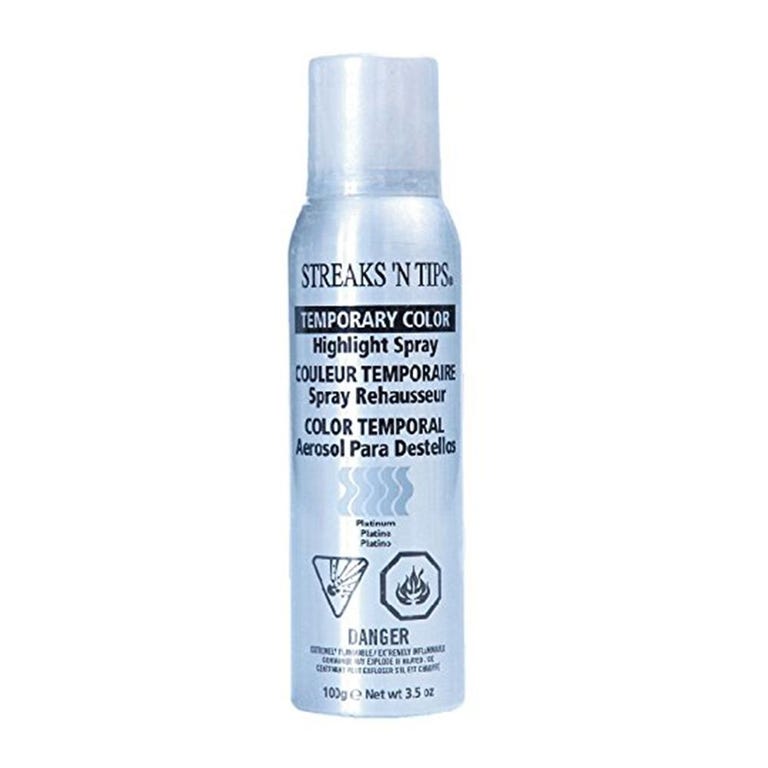 amazon.com
$9.95$7.07 (29% off)
Here's another temporary option if you aren't ready to take the grey plunge just yet! This one is in spray form and extremely easy to apply. Just shake well and spray on to the desired area and you can create silvery-grey hair just for the day (or night). Besides you can learn more about how to get hair dye off the skin for the best hair without drying out.
See more interesting news in here