If you are looking for a simple and still so cool Halloween Costumes, you come to the right place! Here below we listed out the top of the top simple and awesome even cute costumes for you or your family! Let's pick it out and jump to your Halloween!
Stick Figure Costume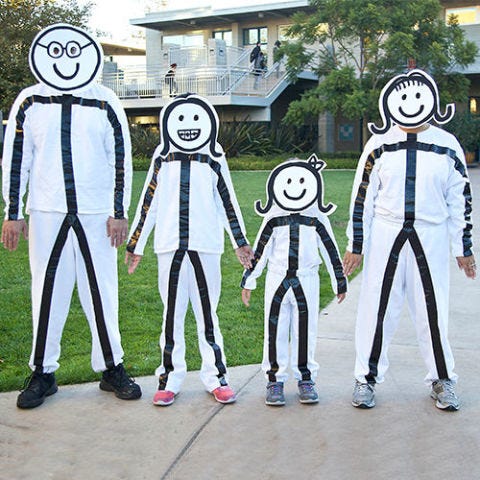 This is an easy last-minute costume for those of you who don't like dressing up on Halloween.
Wear all-white clothes and just line black duct tape along your limbs to create the image of a stick figure. For the face, cut out a white circle with eye holes and use the duct tape or a marker to finish the features, then tape it onto a popsicle stick or tie string through a small hole on each side of the mask to secure it. Or if you don't have the time, order this onesie from Tipsy Elves.
TRUST ME, THESE LAST-MINUTE HALLOWEEN COSTUMES ARE SUPER EASY TO DIY
Read more: Top 10 cutest baby Halloween costumes
Beanie Baby Dog Costume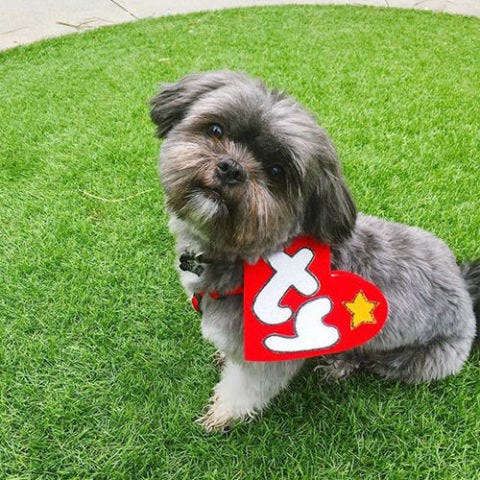 Don't forget about the dog! This is the perfect way to include your pup in the festivities without putting them in a costume they're going to be itching to get off.
On big red poster board, cut out two connected hearts and fold in half in the form of a giant card. On white construction paper, cut out the "t" and "y," and in yellow paper, cut out a five-pointed star. Glue on the front portion of the heart card. Use a gold sharpie to outline the heart, and punch a hole in the top left corner to loop the string and tie to his or her collar.
It's the easiest last-minute costume for your pup (or you, if you put on some animal ears!).
7 PLACE YOU HAVE TO VISIT BEFORE THE HOLIDAYS START!
Arthur Meme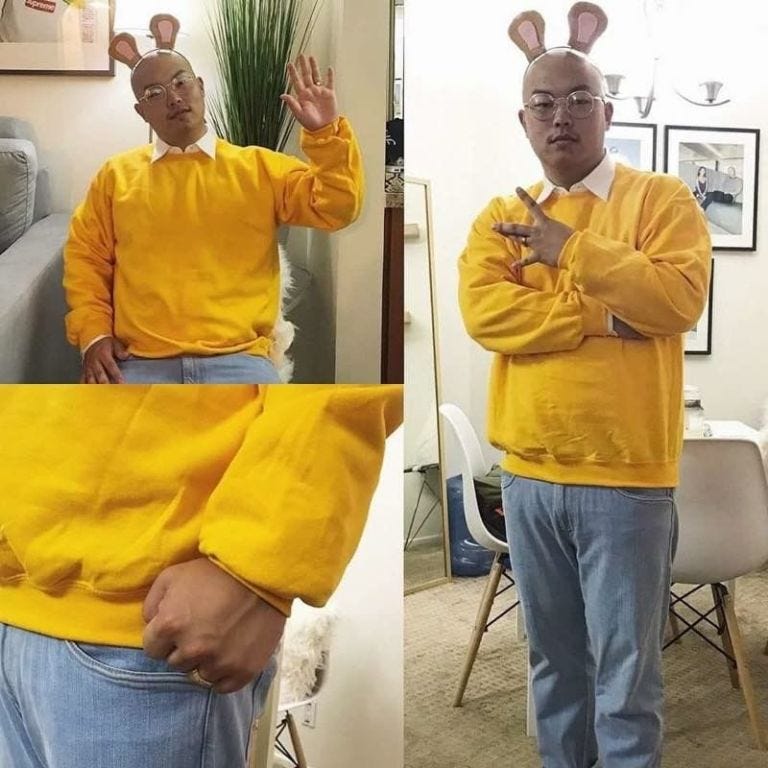 Everyone loves a good throwback, and this one is perfect for that '90s nostalgia. All you need to do is make some ears out of construction paper and a headband and wear a yellow sweater with jeans. Bonus points if you have a pair of red Converse shoes. Walk around with a fist all night and you'll look just like the Arthur meme.
Greek God and Goddess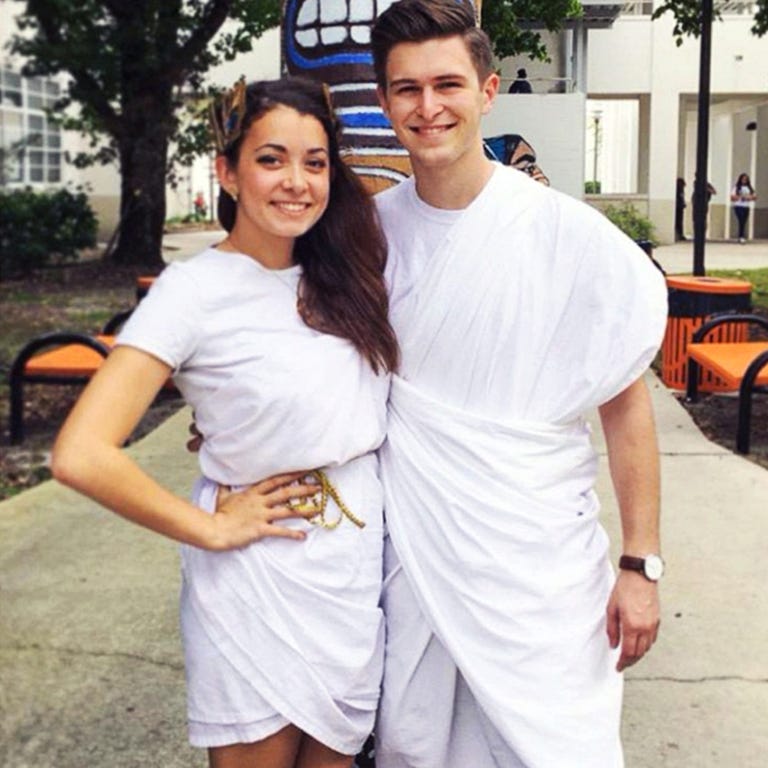 OK, OK, we know what you're thinking. This takes minimal effort, but when you have less than a day to find a costume, it works. Everyone has a white bed sheet. Throw some gold leaves in your hair for a little added effort.
TRUST ME, THESE LAST-MINUTE HALLOWEEN COSTUMES ARE SUPER EASY TO DIY
Regina George from Mean Girls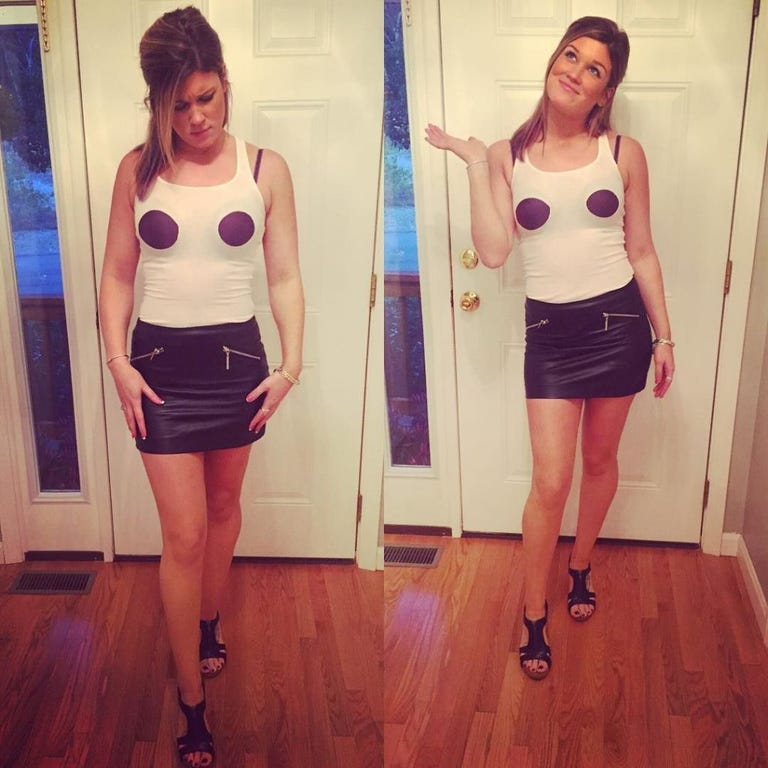 OMG, I love your shirt. Where'd you get it? This is the easiest last-minute costume DIY that's perfect for any Mean Girls fan. All you need is a white tank top, black skirt, and a purple bra (plus a pink cardigan if you're really going for it). Just cut out holes and you're done!
Wednesday Addams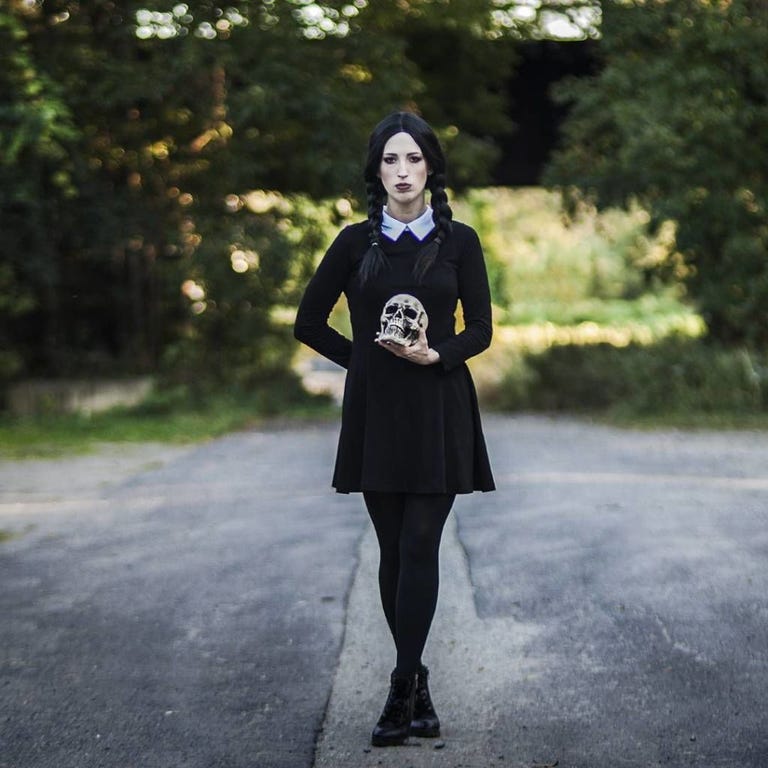 Wednesday Addams is like the queen of Halloween, but all you need to re-create her morbid AF look are a few simple pieces. A Peter Pan-collared black dress, and black boots are the base of the look, while black tights, pale makeup, and braided pigtails give it a signature touch.
Sadness from 'Inside Out' Costume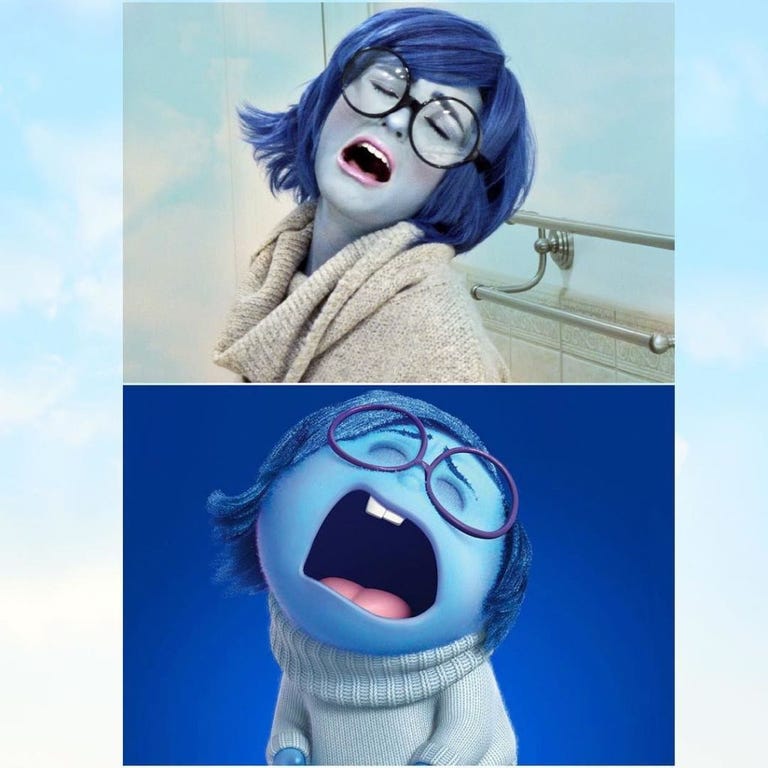 Don't be sad that you don't have a costume for Halloween! Just go as Sadness from Disney's Inside Out. You don't even need to paint yourself blue or buy a wig— just pop on some blue eyeshadow and lipstick to get the point across, and swipe some blue eyeshadow through your hair to give it a little tint. Put on a gray sweater, jeans, and some glasses to complete the look.
Error Costume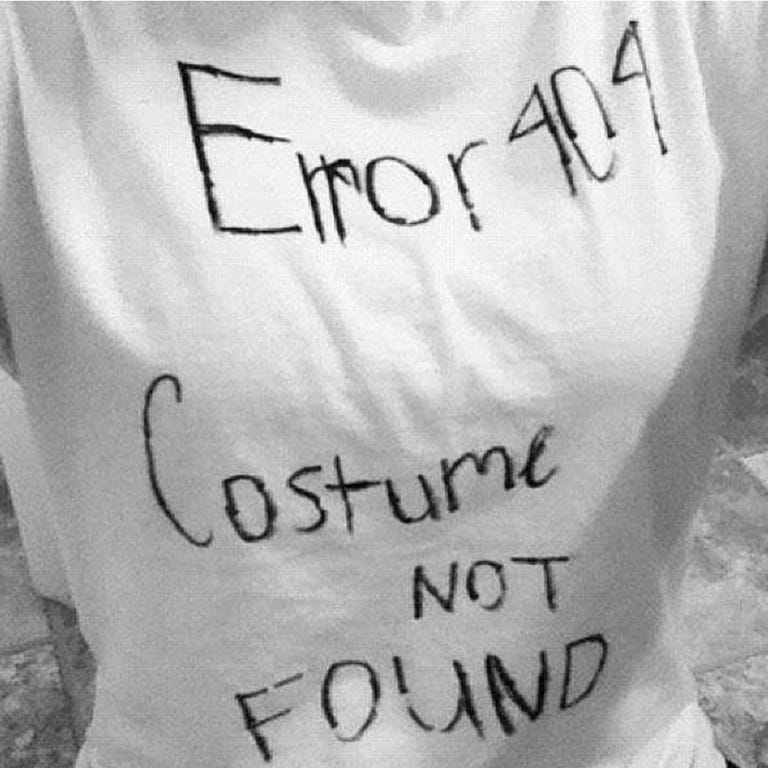 When you really can't think of a last-minute costume, grab a white shirt and a marker, and write "Error 404 — Costume Not Found" on the front
Rosie the Riveter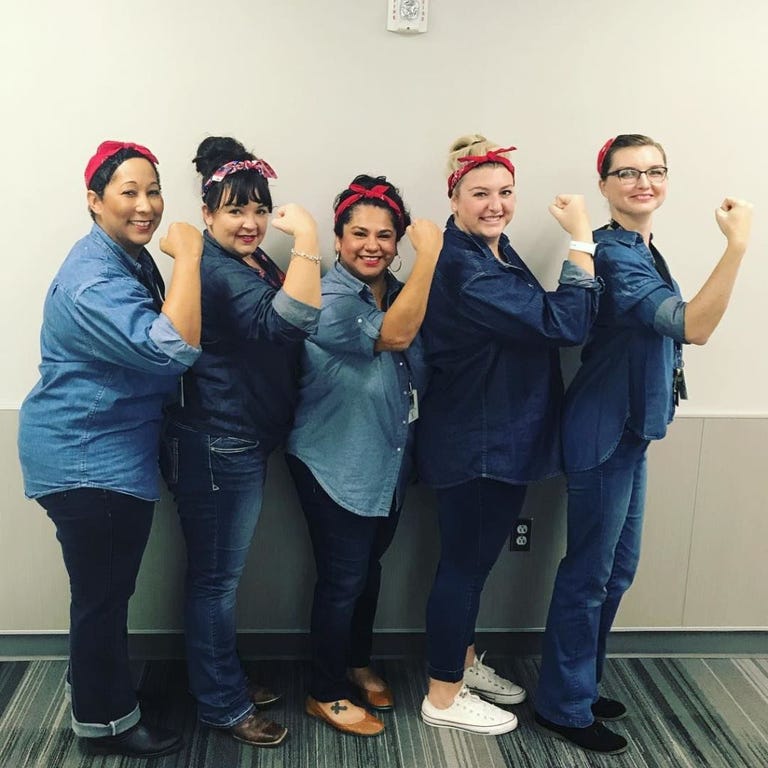 You can do it! Don't be the one who didn't show up to the party without a costume. This one is so simple because you probably own everything you need already. Wear any denim shirt or jacket, jeans, and a red bandana tied around your head. It's as simple as that!
Twin Emoji DIY Costume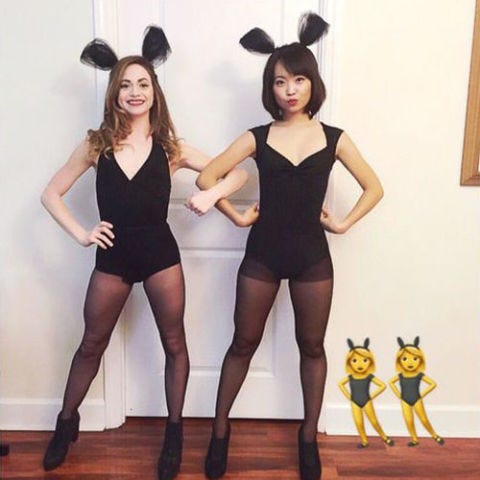 TWINSIES! Black flats, a leotard(or even a black tank top and shorts), and black construction paper or tulle ears are the three simple things needed to become the dancing-twin emoji everyone loves. Pair up with a friend and get to posing.
Top 10 Best movies for your kids to enjoy their Halloween!