Spice Rack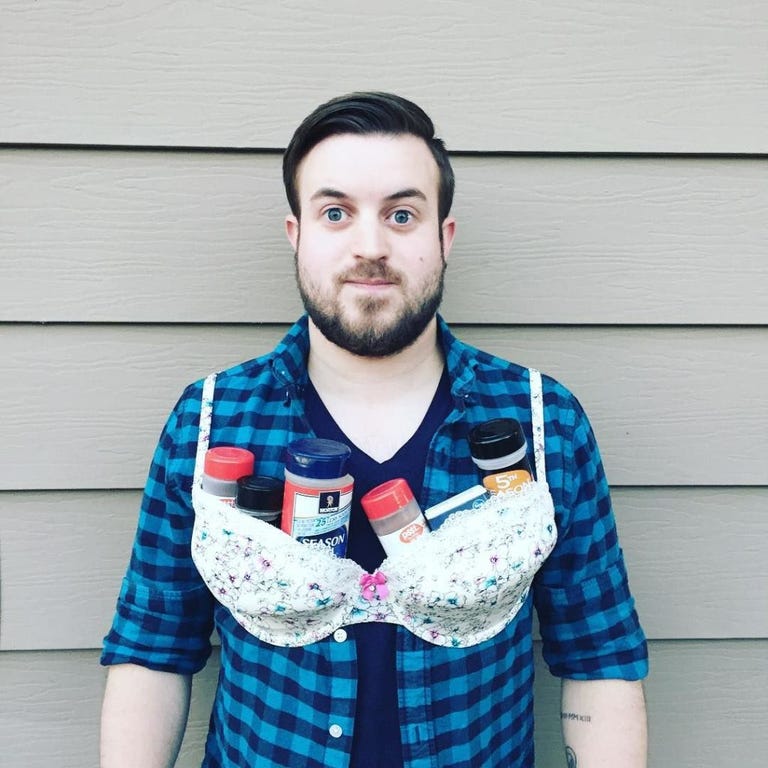 Literally, nothing could be easier than this clever costume pun. Put some spices in a bra, and there you have it. A spice rack!
Read more: Top 10 cutest baby Halloween costumes
Pop Art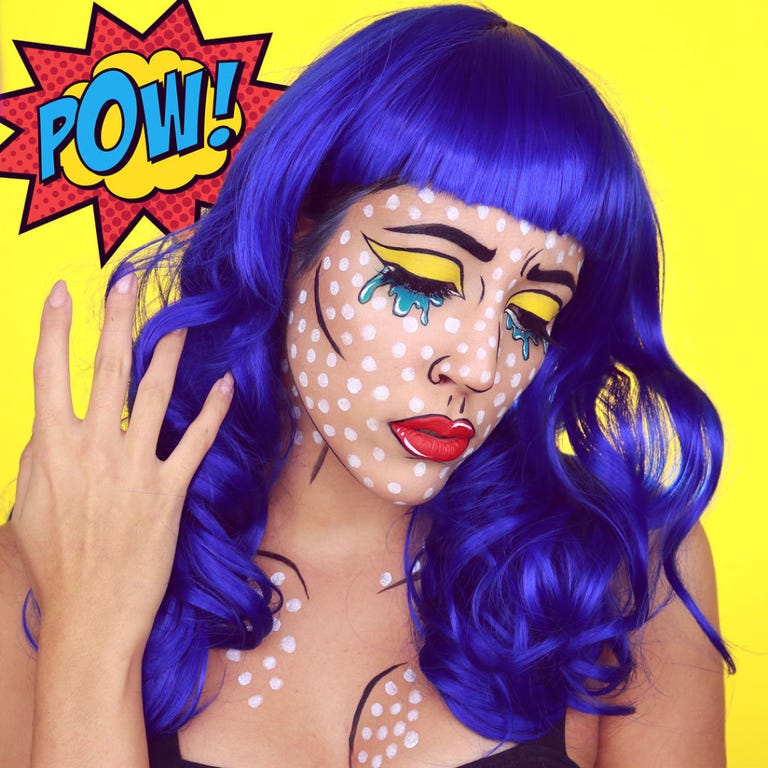 You don't even need a wig to complete this last-minute pop-art DIY costume. If you have makeup and/or face paint lying around, you can be party ready in just a few minutes. Here's a simple tutorial using face paint, and here's one using makeup you probably already own.
Alvin and the Chipmunks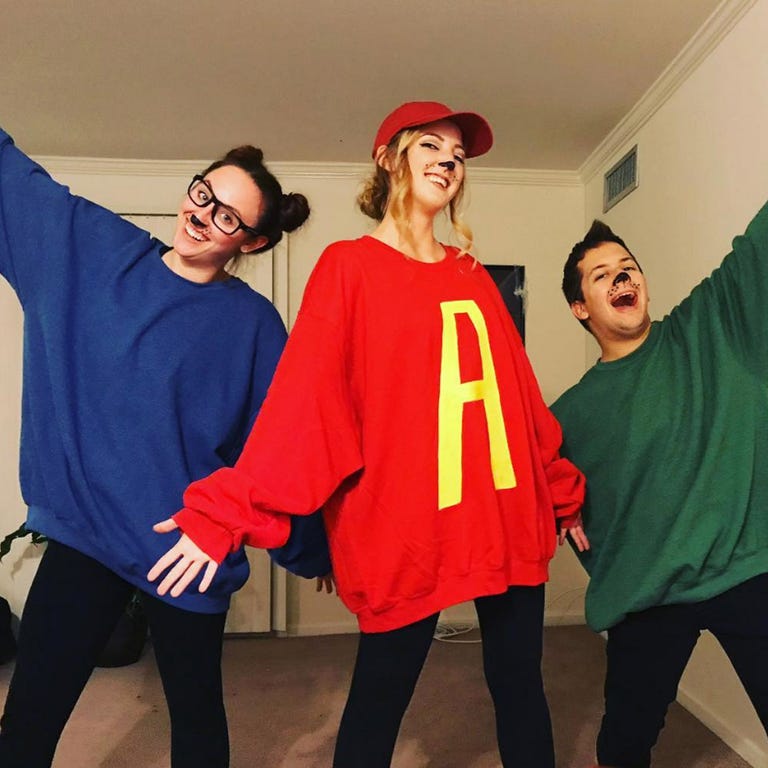 A-DOR-A-BLE. Get oversized crewneck sweatshirts in red, blue, and green. Whoever's going as Alvin, stick a yellow cutout of an uppercase "A" on the front. It's that simple!
7 PLACE YOU HAVE TO VISIT BEFORE THE HOLIDAYS START!
Family Tree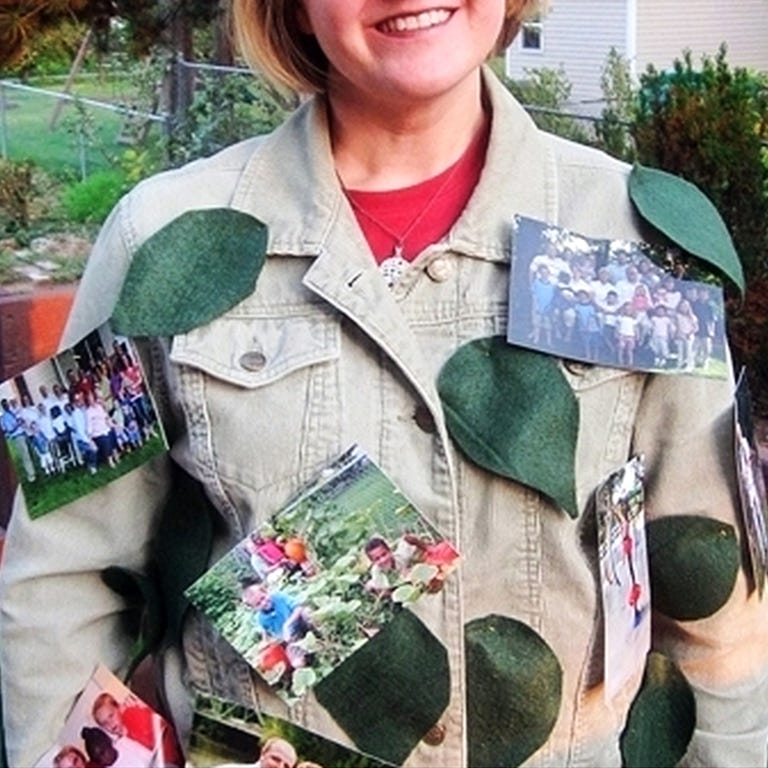 Print out pictures of your family and glue or pin some leaves and sticks to your jacket! That's about all you need for this punny family tree costume!
TRUST ME, THESE LAST-MINUTE HALLOWEEN COSTUMES ARE SUPER EASY TO DIY
The Cat's Pajamas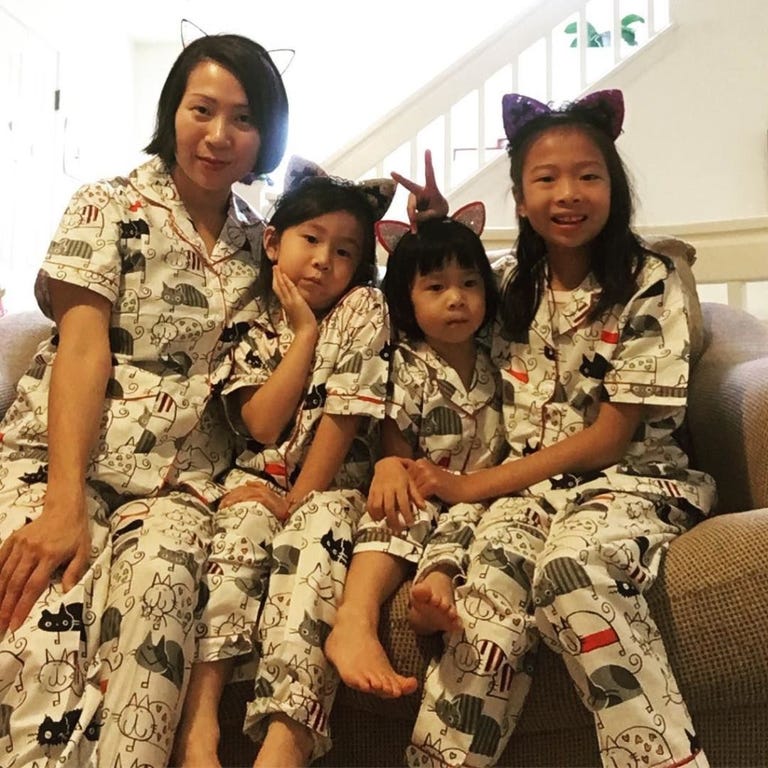 Put on your favorite PJs with a pair of cat ears and you have a super easy, punny costume that's totally appropriate for the whole family!
Top 10 Best movies for your kids to enjoy their Halloween!
Netflix and Chill Costume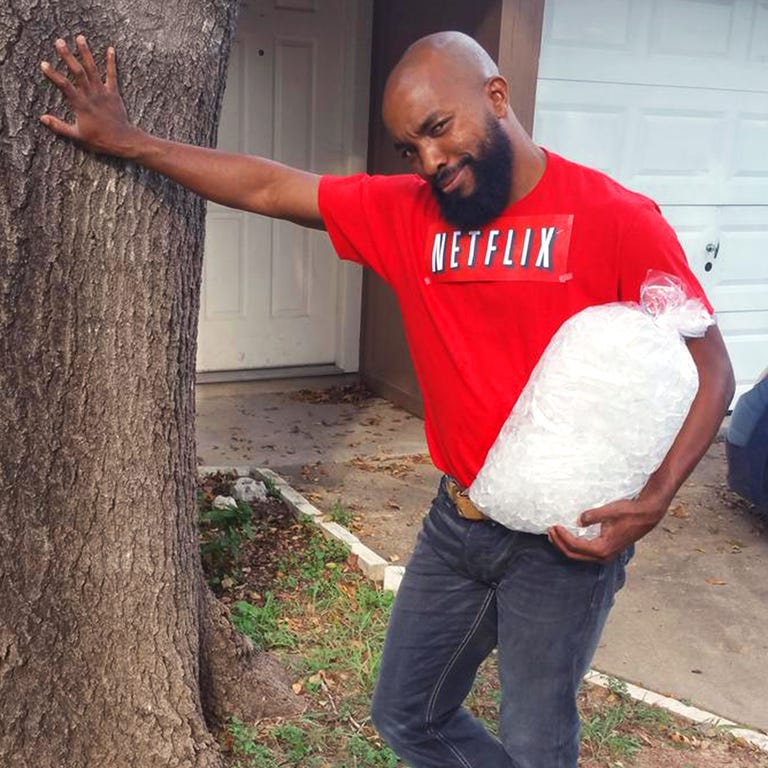 You could just as easily make this a last-minute couples (or BFF) costume with someone else wearing a blue shirt that says "chill" on the front, but the bag of ice is a clever touch if you're going at it alone! All you need is a red shirt, a printer, and some tape (or a transparent printable sticker sheet) to get the Netflix logo affixed to your chest.
Cereal Killer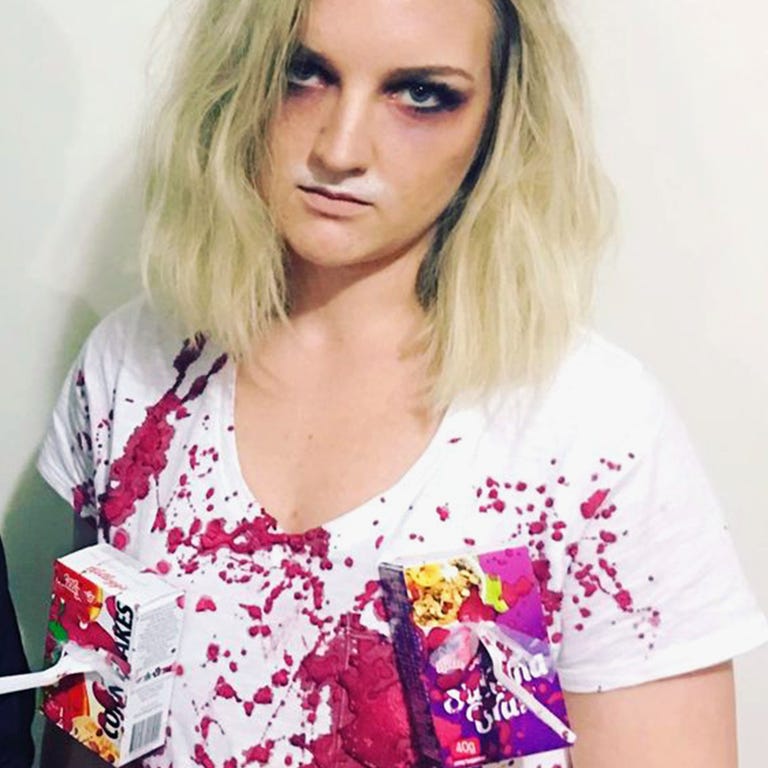 All you need for this punny costume is a T-shirt, some cereal boxes (mini or full-size!), and plastic forks — fake blood is optional! You'll also need some fabric glue or even safety pins to secure the boxes onto your shirt. Poke the spoons through the boxes and add some red nail polish around the hole for a dramatic effect.
Pop Tart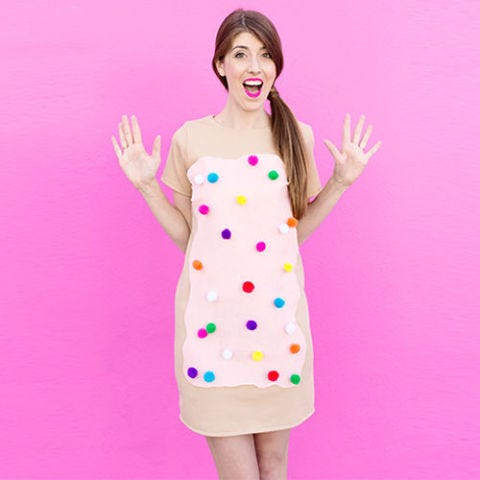 Take a cue from Studio DIY (aka Kelly Mindell) and make this adorable last-minute toaster pastry costume with minimal supplies (some of which you probably already have on hand or can easily pick up at a craft store nearby). Head to her blog to get the full instructions!
A Bunch of Grapes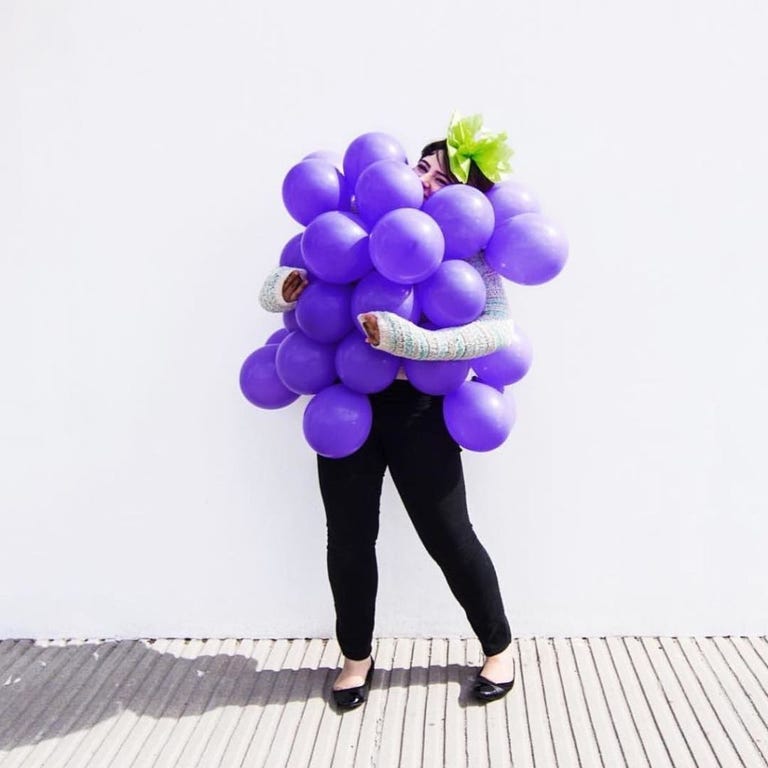 If you have enough time to run by a party supply store, all you need for this costume are some purple or green balloons and some safety pins to secure them to your clothes. For a finishing touch, trace some grape leaves onto green construction paper and tape or glue them to a headband.
LaCroix Can Costume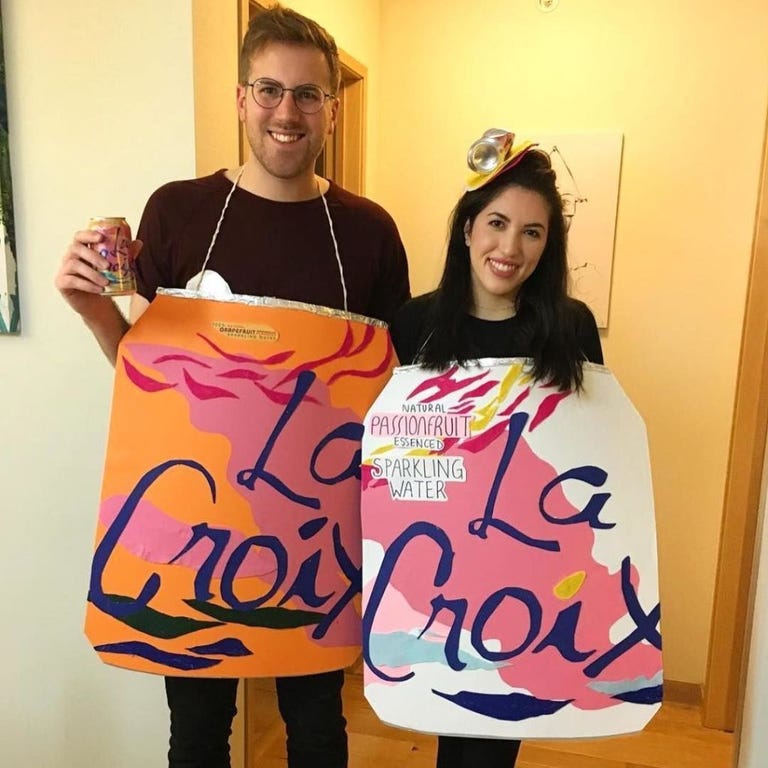 The obsession is real. Fans of LaCroix — let's be honest, that's everyone — can show their love for the flavorful fizzy drink on Halloween with paper, scissors, a string, and some markers.
All you have to do is cut out the can's design from some construction paper and glue it on a piece of poster board. Use the LaCroix template if you don't have a can on hand to copy from (though we can't imagine you'd be caught dead without one). Use a silver Sharpie to draw the top of the metal can, or just glue some foil onto your poster board! Top it off with a string and hang it over your neck for the ultimate last-minute costume.