If you need a cool Halloween costume, but don't want to go all crazing making it! These easy DIY ones will be a hit at any party- even if you decide to get it together at the last minutes. Let's check out which is your best fit today!
A Disney Park Tourist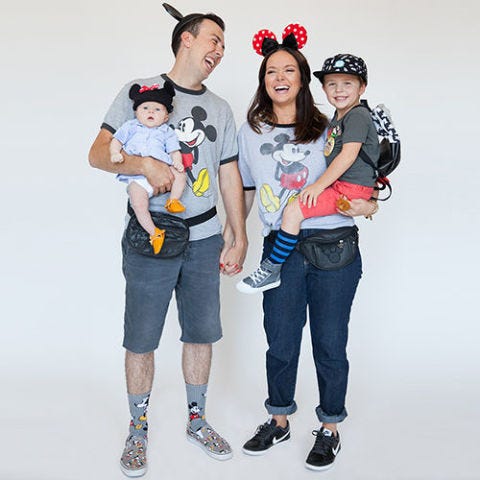 Make use of all that random Disney stuff you still have laying around from all your childhood visits. Minnie and Mickey ears, pins, badges, fanny packs, water bottles, autograph books — they're all fair game! This costume idea, from Say Yes, is perfect for families and individuals alike.
Read more: Top 10 cutest baby Halloween costumes
Chill Pill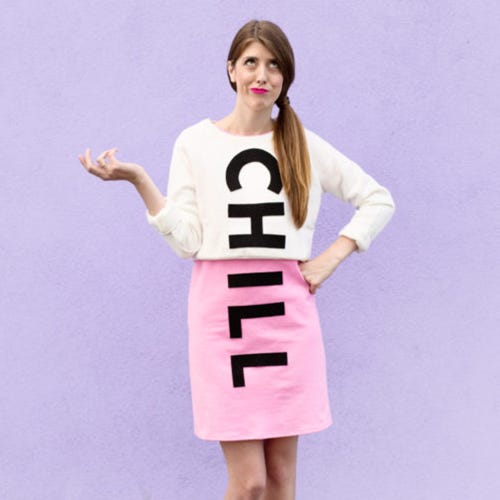 Feeling stressed about Halloween? Chill out! It's super easy to put this costume together. All you need is a single-color skirt, a white shirt, and some black construction paper, felt, or fabric. Sew, glue, or tape on the letters for a quick getup, but make sure to check out Studio DIY first for full instructions!
7 PLACE YOU HAVE TO VISIT BEFORE THE HOLIDAYS START!
Halloween's Coming!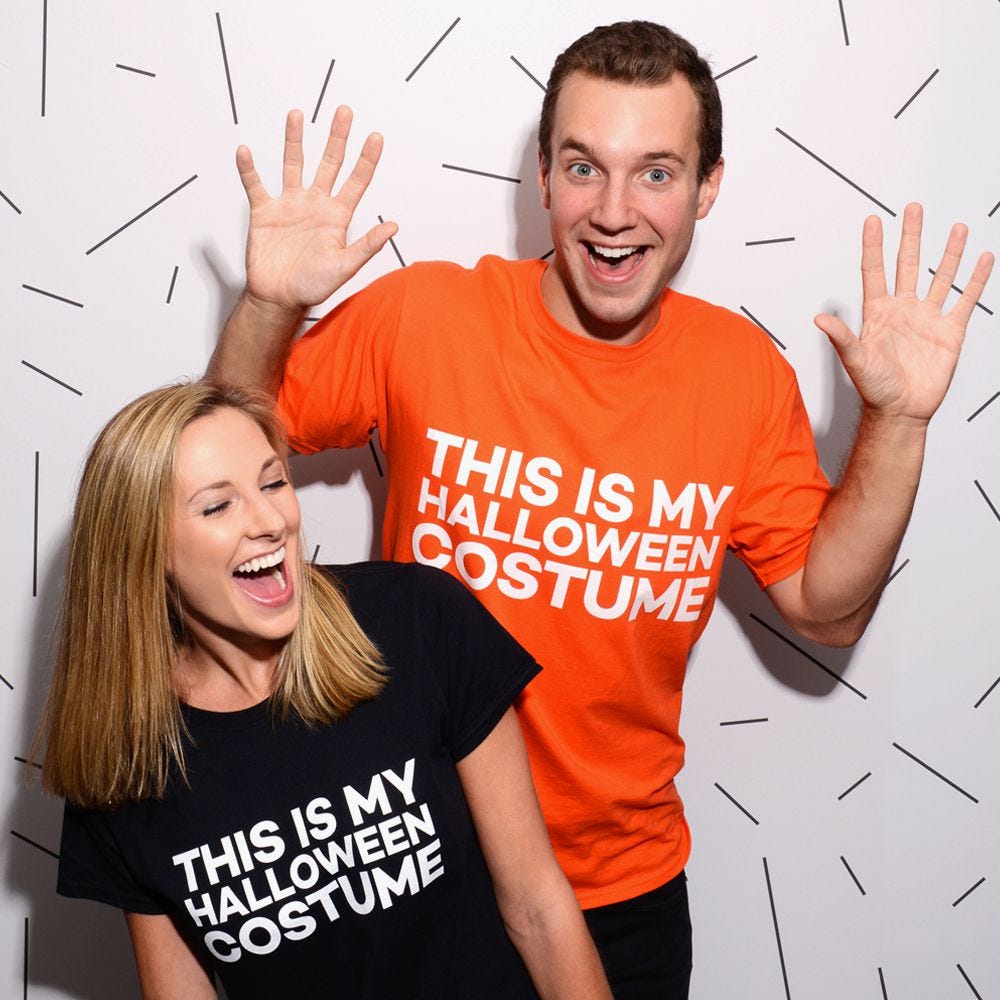 Not into planning ahead? This t-shirt makes for a great last-minute costume that's totally effortless. (You're welcome!)
The Tooth Fairy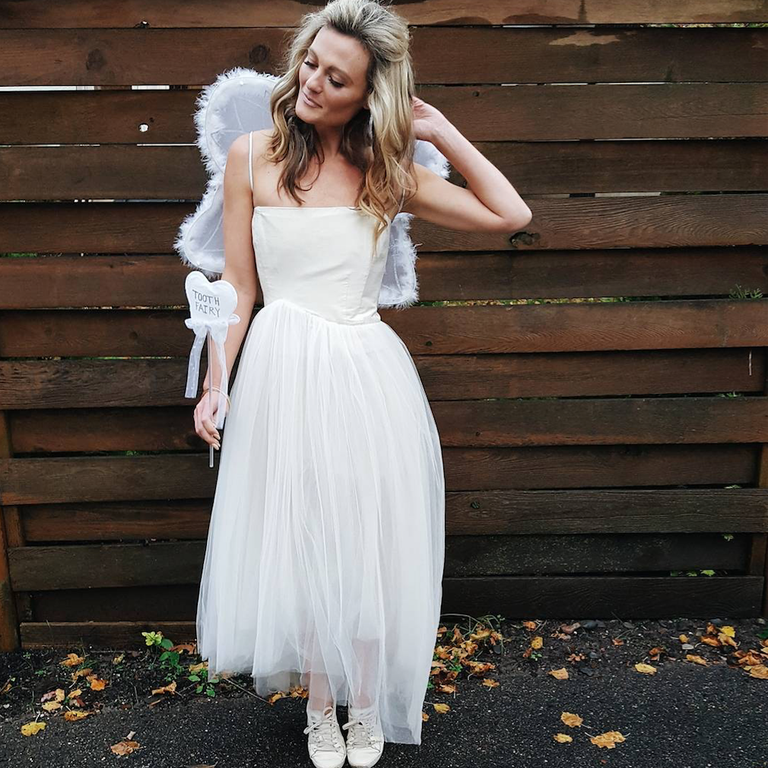 A tooth fairy costume is easy to throw together last-minute, because you can go as minimalist or involved as you want. Whether it's just a white tee and jeans or a full-on fairy dress and wings, the only accessory you need to make it obvious is a stick or straw (aka wand) with a tooth-shaped cutout taped to it.
Joel Goodsen, aka Tom Cruise in Risky Business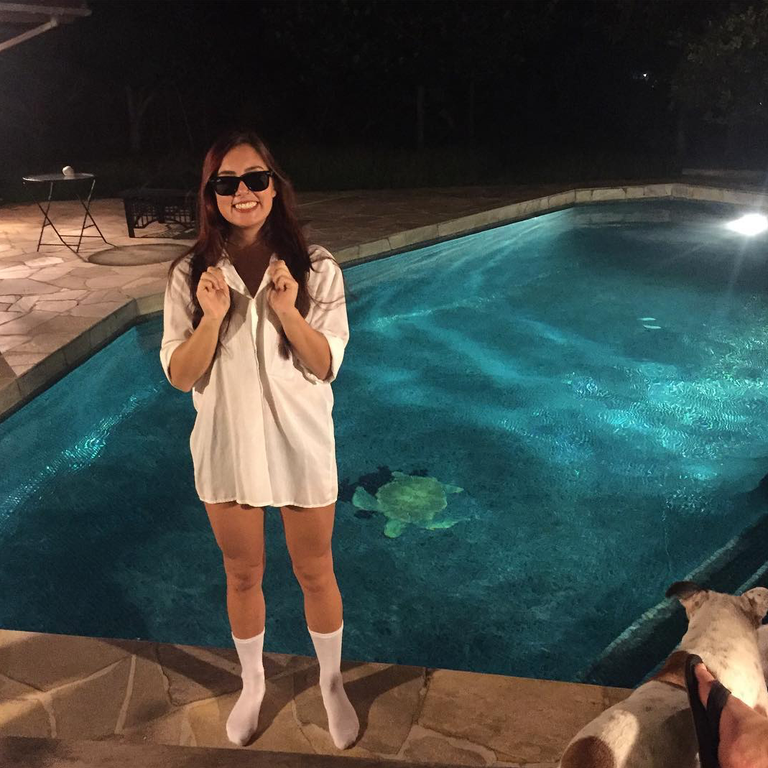 Tom Cruise's famous Risky Business costume is so easy! It requires an oversized light pink button-down, underwear (or short shorts if you want to keep it a little more modest), and some tube socks — that's it!
Nickelback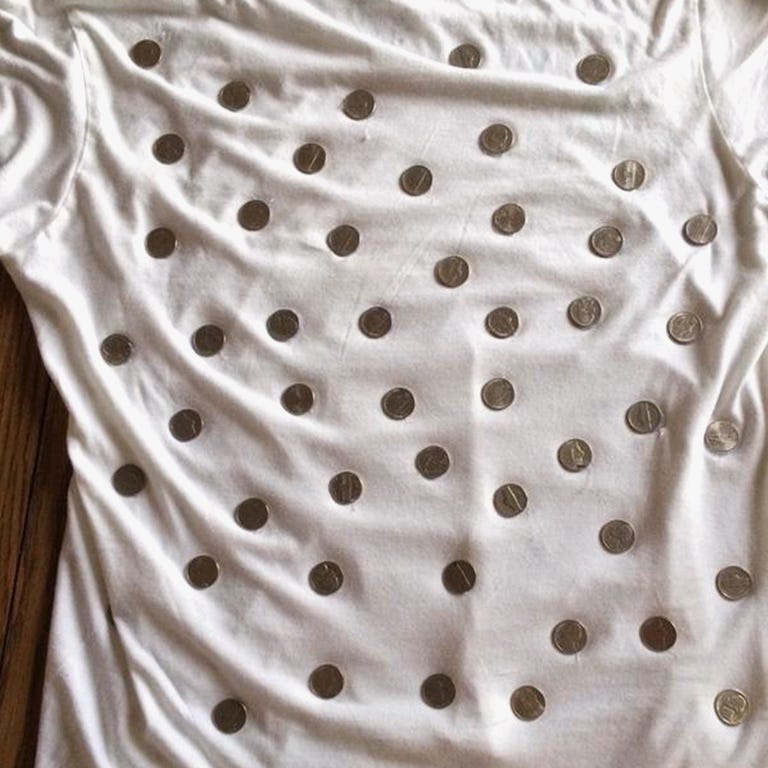 Grab all that change lying around your house — specifically nickels — and stick them on the back of a shirt. Low-effort, but amazing.
Raining Cats and Dogs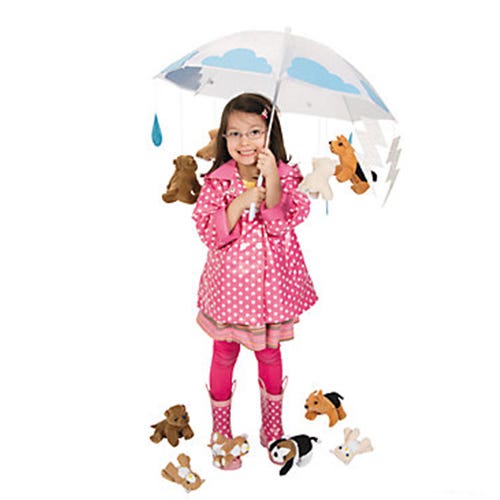 You can also do this one with pictures of dudes for the perfect "it's raining men" costume! All you need is a printer, some fishing line, an umbrella, and a few extras to complete the look! Visit Oriental Trading for the full tutorial.
Top 10 Best movies for your kids to enjoy their Halloween!
Queen of Hearts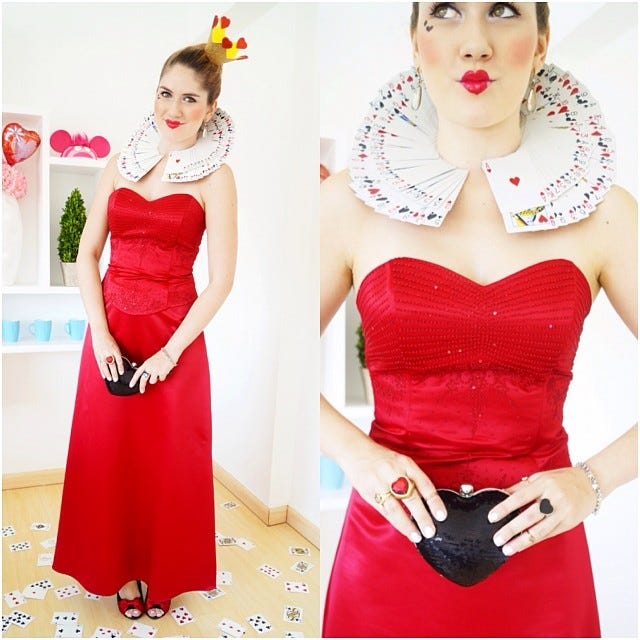 This Queen of Hearts is super clever, and it can theoretically be done with just some paper, a pack of cards, and some glue, according to The Joy of Fashion. The outfit, crown, and accessories can be thrown together with stuff you already have, but don't forget the red lipstick!
Scarecrow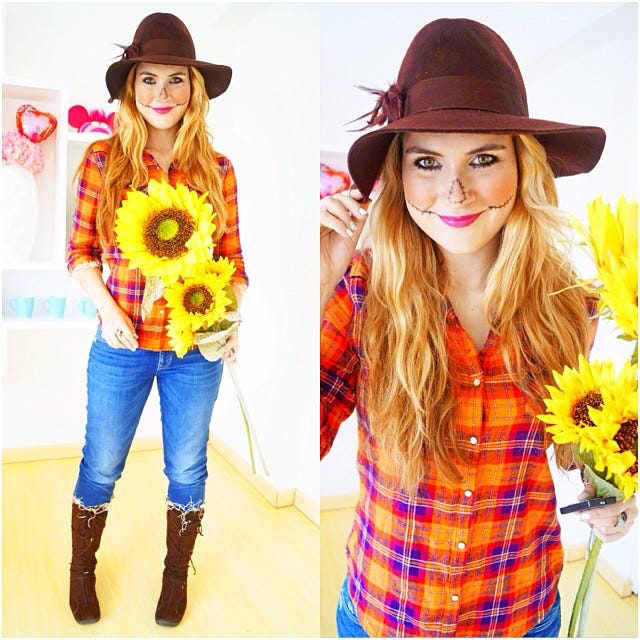 Scarecrows are a classic Halloween costume, and they're easy to put together with just a flannel, jeans, and some good face paint. Accessories optional (but helpful!).
Shower Loofah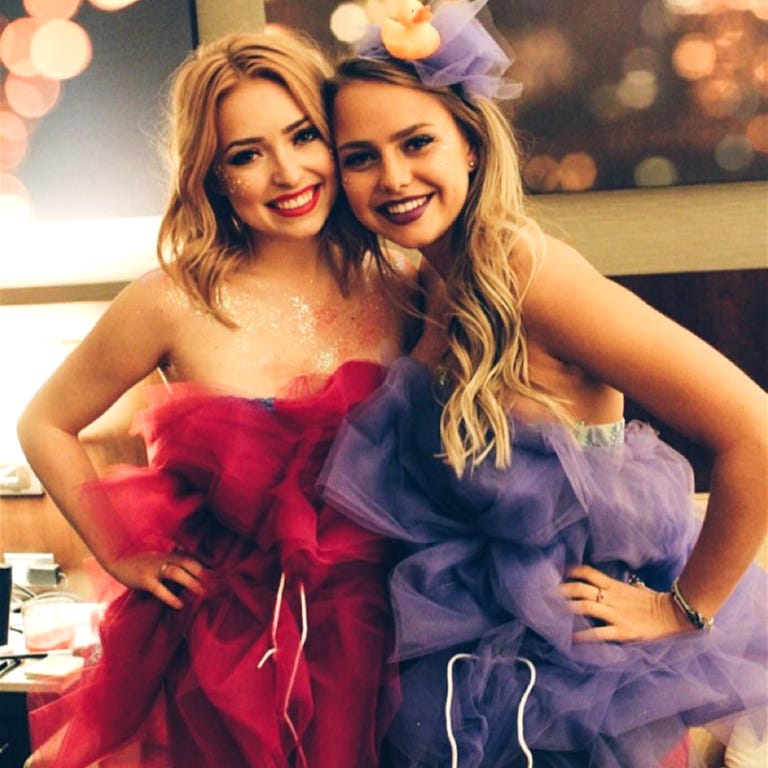 Loofahs make a cute costume that's actually really comfy to wear all night long. Grab some tulle or tissue paper and attach it to a one-piece bathing suit of the same color. Throw on as much as you want — the more the better. For the final touch, add a loop of white string on the side or the front.
Beer Pong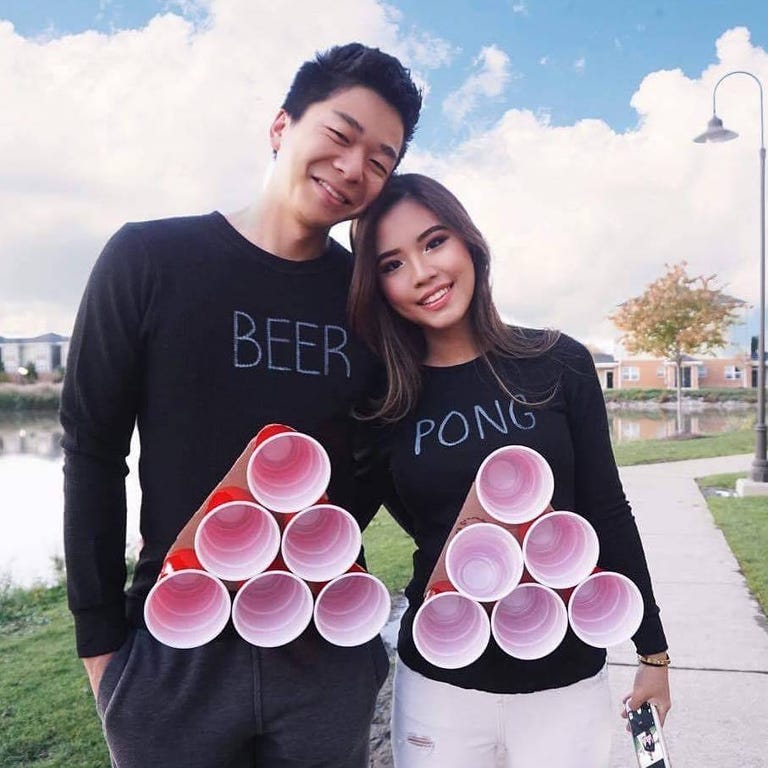 All you have to do for this simple costume is glue some Solo cups with ping-pong balls in them to a piece of cardboard and hang it around your neck (or glue it straight to a fitted shirt). You'll be the life of the party … literally!
That's list of today, hope you find something you would love! Let's enjoy Halloween!