About Ink4less
Ink4Less.com has began their mission since 1999 at the forefront of the of the "dot com" ecommerce boom as an exclusive internet-only ink and toner retailer. By 2007, Ink4Less the company, refocused its online presence and reestablished itself as a reliable brand of quality online ink cartridge and laser toner supplies. In 2010, Ink4Less acquired the inkforless.com domain name to further grow its hold on the strength of its "Ink 4 Less" brand. Today, Ink4Less thrives as a leading provider of discount printer ink, laser toner, copier toner and solid inks.
They care about their customers. They work hard to ensure every products they offer have good quality with great customer service.
Things you would love
Ink4Less has inks for various printer brands that are popular right now such as Dell, Epson, Canon, Brother, Kodak, IBM, HP and a lot more. You can be sure that this A+ accredited business by the BBB and Bizrate registered store can provide you with your ink cartridge needs. People can also take advantage of free shipping for orders above $49.
Customer reviews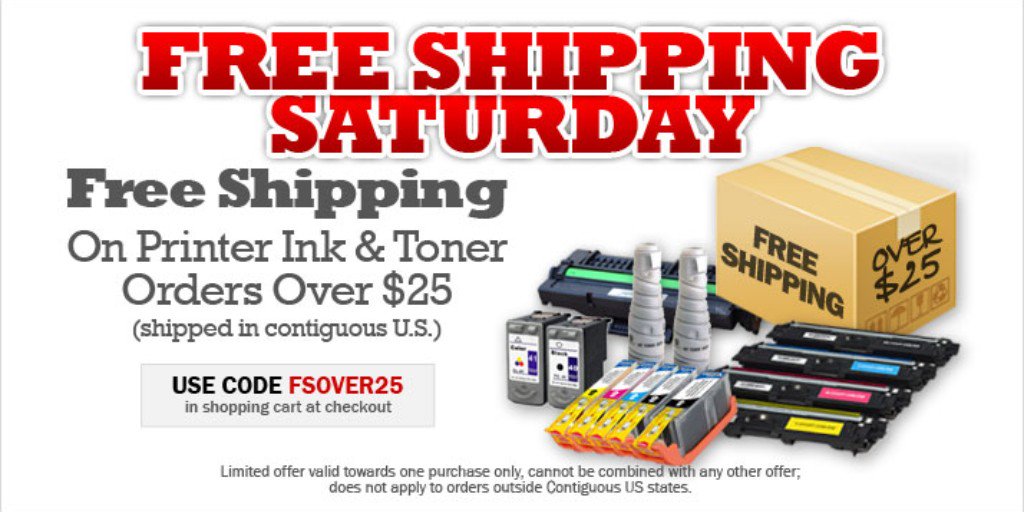 Published by David M
You guys are really good at what you do! I have been ordering for a few years from you and not a heavy user, but you guys are always on the money and a pleasure to deal with. Yesterday after 6pm I ordered new cartridges and by 11 am UPS was walking in my door. wow that is service. And the friendly assistance over the phone is amazing. Quality of product is always good, really good
Published by Isis K
I was in a jam yesterday as we completely ran out of toner. I called my local copy service company first only to be told they were completely out. UGH, not good… So I hopped online and started shopping everything was at least two to three days to receive a cartridge. I by chance found Ink4less online and saw they offered next day delivery. So I decided to call and see if I could get a toner cartridge shipped overnight. Well, low and behold I had made the cutoff time I received my toner at the start of my business day. THANK YOU, THANK YOU.
Published by Rich C
I had been using Office Depot for our office's HP toner needs. Living in Alaska one becomes used to delivery delays and added shipping costs (a flat rate box costs the same in Alaska as the lower 48, but many companies will say they do not ship to Alaska as if we are a foreign country). Tired of my orders taking 2 weeks or more I found Ink4less and they were amazing. First, their generic toner cartridges worked in our HP printer (Office Depot generic cartridges made sounds like mice in an exercise wheel). Second, I received a call about shipping, and when I promised them my business for the year, they kept their word on free shipping! Third, all of my orders have arrived in less than a week! Finally, an inevitable mistake happens with the Post Office, who instead of delivering our shipment, returns it. I called Ink4less and they had a replacement shipment sent that day. Ink4less saves me more money, and takes less time. Why would you use anyone else?
See more