You always get troubles with bulky keys. Sometimes, that you're hurried or forgetful but you till spend much time to find the right key makes you seem crazy. Have you ever been in this situation? If so, in this article, I will show you an effective solution called KeySmart.
Product lines
With the aim of producing innovative products that pack more function into less space and inventing day-to-day products that are simple, compact and convenient, KeySmart researched and introduced various products. They are KeySmart, KeySmart Leather, KeySmart Bright, KeySmart Rugged, KeySmart Pro, Urban Backpack, Daily Carry, Wallets, KeyCatch.
Return policy
Clearly, KeySmart wants their customers to be satisfied with all of their products. However, if it's unfortunately not, you can return in case the items for return are undamaged and returns must be made within 21 days of your receipt. You have to send an email to Orders@MyKeySmart.com first, then they will provide you the return address. After returns are approved, you will be refunded within a week.
Coupon codes/ Discount codes
Obviously, all of us desire to purchase products at the best price. It's a partial reason why codes are born. Promotional program not only gives people a good chance to buy more products but also represents the sellers' gratefulness to their customers.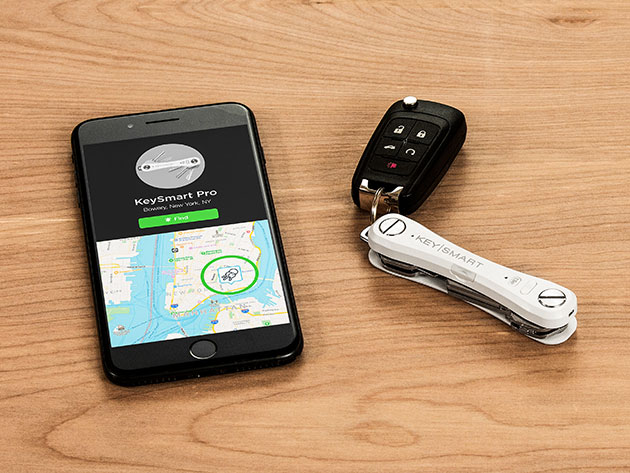 Customers' reviews
"Love this product but it is pricey for what it is. Good instructions and videos on how to assemble. Using a paper clip to align is genius! Takes getting used to as the keys are no longer loose and dangling individually to fit into tight spaces." – Hawaii Shopper.
"It really is useful, though. It may take some time figuring out the best way to get them on there so that it's even on both sides, or how tight it should be so your keys swing out when you need them, but not just on their own, or whether or not to put the car key on there (those are generally fairly large and take some figuring out). While I haven't mastered the car key level, my dad has and, thus, has everything on this one little dealio – which is awesome!!" – M. S. Raven.
"Great product! I just have my KeySmart and my one car key, which is huge, so it won't work unless you get a duplicate made. Thinking of doing that. The attachment for the car remote does work well. Takes some getting used to, but I'm hoping it will last a long time and I really, really enjoy it. I have tons of keys and this makes it simple. I'm giddy with excitement opening doors now. Seriously. It's fun once you get used to it." – Roman.