Kids tend to put their book bags through the wringer in school, which is why we're only interested in ones that have the same quality as a backpack a grown-up would carry. Keep in mind that heavy backpacks can cause issues in your child's neck and shoulders over time, so you'll want to make sure they're carrying it correctly to help ward off any pain before it starts.
So, aside from making sure your kid's backpack is stylish and functional, you want to make sure you bring home a quality backpack that's designed to go as easy on your kid's back as possible. It's also not a bad idea to keep an eye on what your kid is carrying back and forth to school to make sure there aren't books or binders in the book bag that don't need to be there. Lightening up their load can really help!
Ready to choose the perfect backpack for your kid? From pre-K to high school, here are the top kids' backpacks that are packed with personality and designed to take all the rough-and-tumble fun along the way.
Lands' End ClassMate Medium Backpack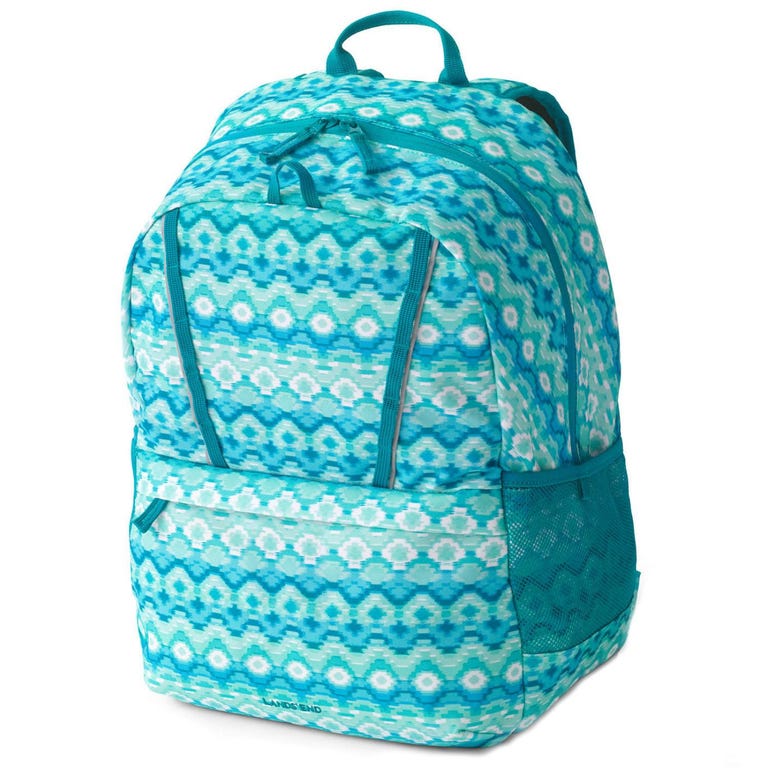 If your kid needs a new pack, why not make it this super cool, quality option by the popular Lands' End? There are so many styles (like this aqua one!) and sizes to choose from — it'll be hard to pick just one!
JanSport Classic Black Label Superbreak Backpack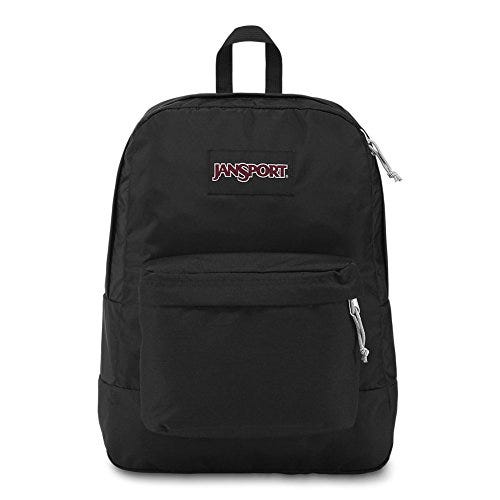 There are just some kids who only want a basic black backpack. If that's the case in your home, your little one likely wants this classic style from JanSport. If he changes his mind later, he can always jazz it up with cool keychains or patches!
Trail Maker Clear Backpack With Reinforced Straps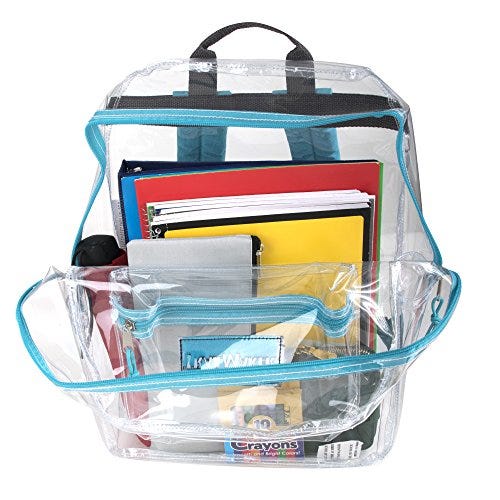 Kids and teens love using folders and supplies in bright colors, so why not show them off when they're on the go, too? This backpack is roomy enough to fit all of those heavy textbooks, as well! 
Bioworld Nintendo Game Boy Convertible Backpack for Kids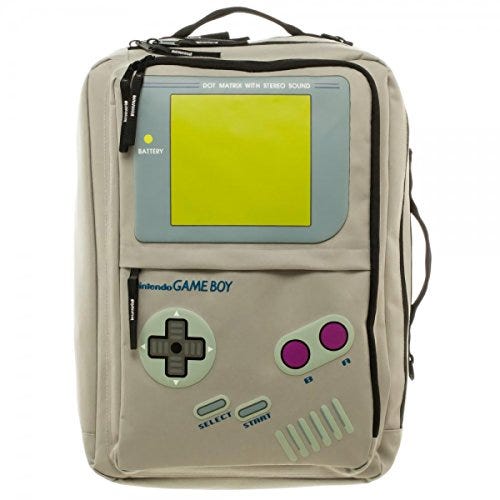 This insanely cool backpack looks just like an original Nintendo Game Boy. But want to know what really makes this backpack stand out? It features a USB charger, so your kid can keep their electronics fully charged at all times. Plus, this backpack converts, so they can wear it as an over-the-shoulder bag (or carry it briefcase-style), too.
Tilami Rolling Backpack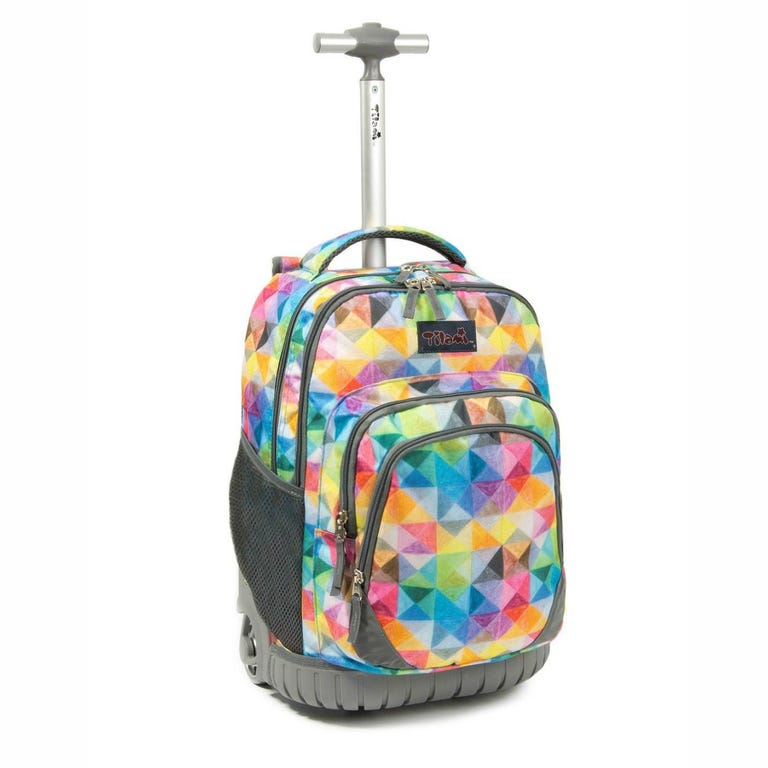 Sometimes, it's good to give your kid options when it comes to carrying. Books, binders, and lunch can cause little backs to bend in ways that aren't the healthiest. Let your kid break up the routine with a backpack that can be rolled to the bus, then worn like a traditional backpack "like all the other kids."
JanSport Right Pack Backpack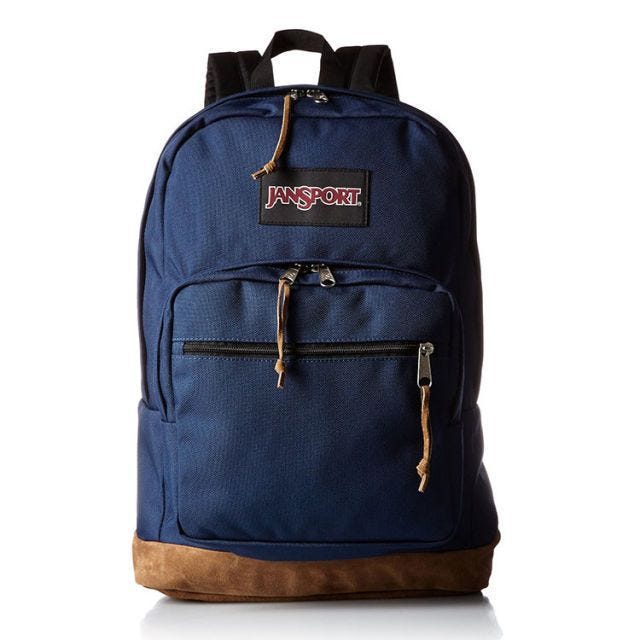 This user-favorite backpack comes equipped with two front pockets, padded shoulder straps, and a bottom that's lined with durable leather for a rugged look with a practical purpose.
J World New York Sparkle Kids Rolling Backpack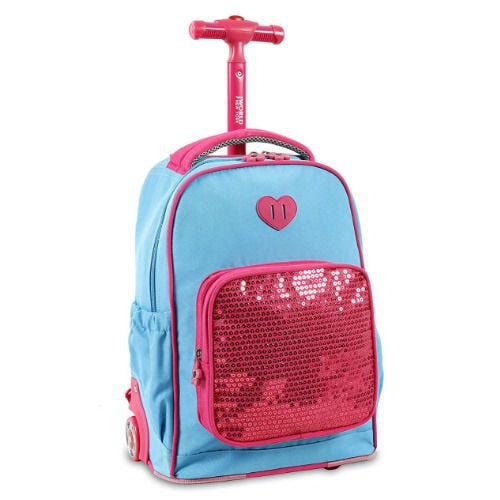 Give your little fashionista a backpack that she can rock and roll into class with. We love the cool blue with sparkling hot pink accents. It easily transforms from a rolling bag to a traditional backpack, so she can wear it however she wants!
HotStyle LEGO Backpack for Kids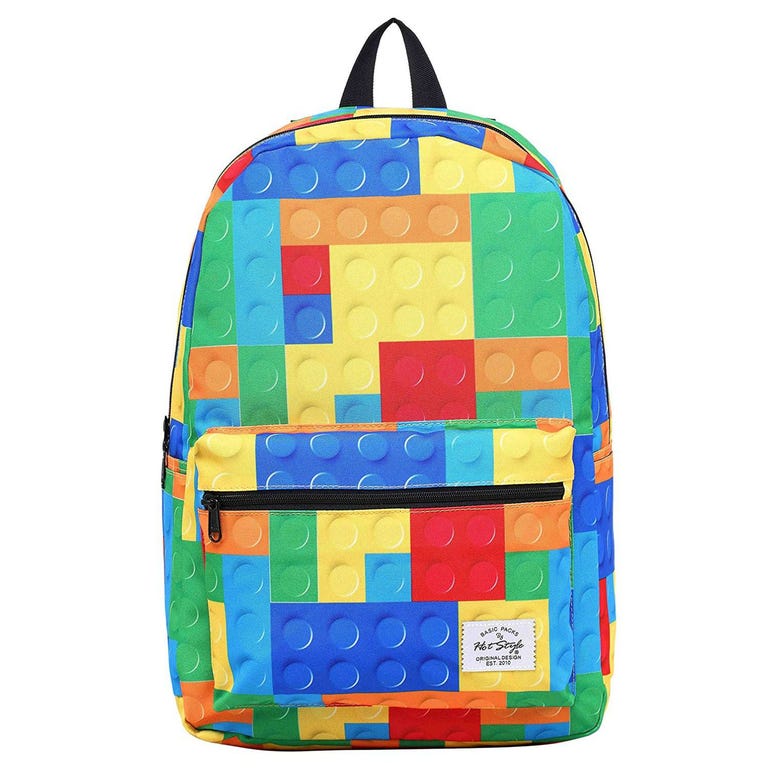 This LEGO backpack is the perfect option for kids who aren't afraid of a pop of color. This water-resistant bag includes water bottle holders, a laptop pocket, and a spacious front pocket.
Mommore Pastel Kid's Backpack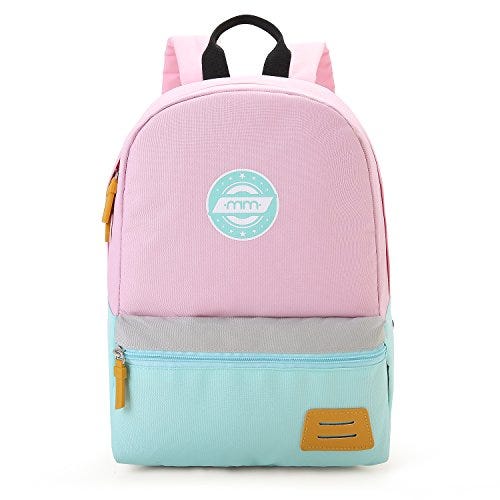 This backpack sports adorable pastel hues that would blend right in to any West Coast hallway. There are pockets on the inside and a roomy pouch on the outside so your little munchkin can keep all of her necessities well organized for kindergarten. You'll appreciate the buckle, which will keep some of the weight off of her back!
Skip Hop Zoo Pack Backpack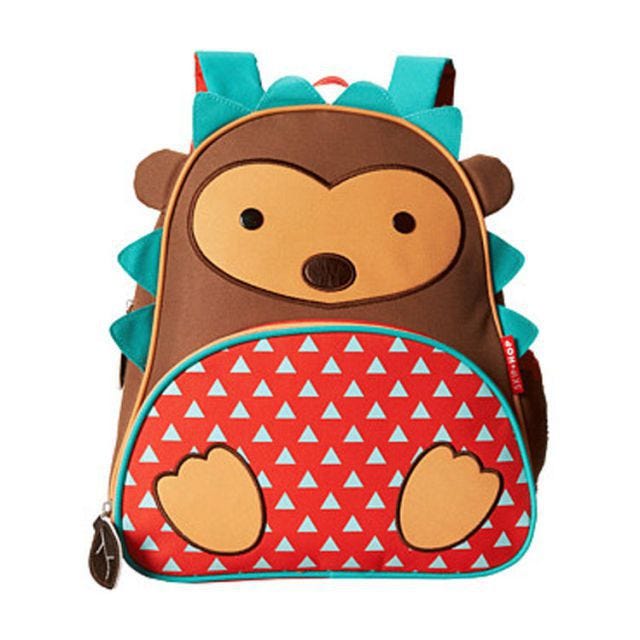 When it comes to elementary schoolers and younger, you can't do much better than the bags from the parent-favorite brand Skip Hop. Available in a whole menagerie of whimsical creatures (including this adorable hedgehog!), it features two external pockets, slim, padded shoulder straps, and just enough room for lunch, books, and their favorite toy.