Most kids don't need an expensive laptop with the latest and greatest processor, graphics card, or maxed-out specs, like a large hard drive or several gigabytes of RAM.
Sturdy build quality and stellar battery life are the two most important qualities to look for when shopping for a kid-friendly laptop.
But there are hundreds of options to choose from, and sifting through them is about as difficult as helping your son or daughter with their math homework. Instead, shop our picks for the best kid- and parent-approved laptops, and discover exactly which model is best for your child's needs and your budget.
Microsoft Surface Go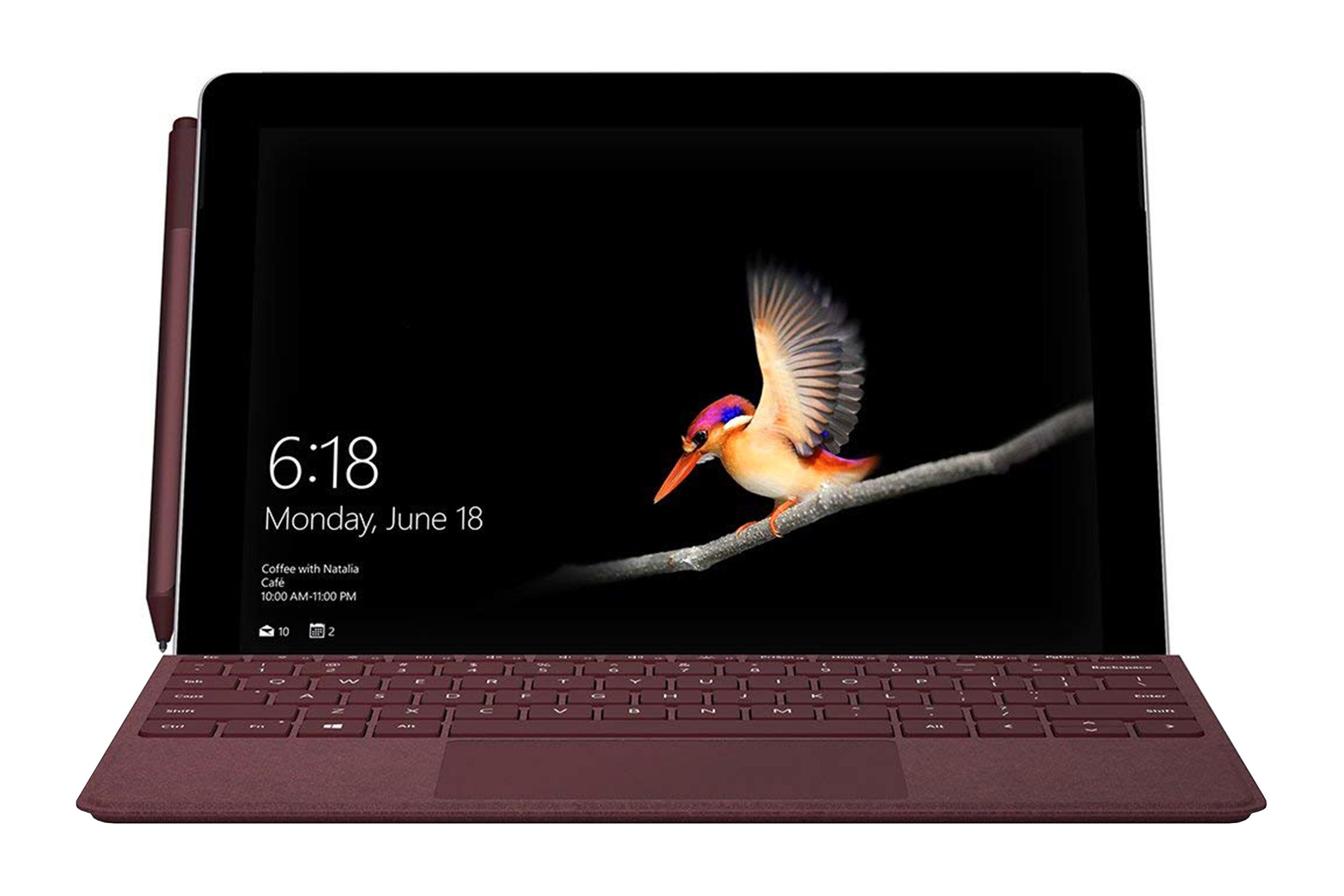 SHOP NOW
amazon.com
$580.99
The Surface Go is an affordable and portable pick that gives you the best of both worlds because it's easy to switch between laptop and tablet modes.
The Surface Go is a compact Windows 10 tablet PC hybrid.
It weighs a little more than a pound, and it packs a sharp and vibrant touch screen that's even bright enough for outdoor use. Like other Surface tablets, it has a durable magnesium body, and it's compatible with the Surface Pen — a must-have accessory for crafty kids.
Although this hybrid laptop starts out at just under $400, we think parents should splurge for the bundle that includes the Type keyboard cover and glass trackpad.
While you can opt to buy just the tablet itself, the keyboard is necessary if your child wants to use it for schoolwork. Microsoft also sells Alcantara-covered keyboards, which is a fancy fabric found in exotic cars, but that material isn't kid-friendly and doesn't handle spills well.
During our test with the Surface Go, we found that it was powerful enough to handle a steady stream of apps without slowing down. Microsoft claims that the Surface Go is capable of delivering up to 9 hours of video playback between charges, but we averaged between 6 and 7 hours of screen-on time with the device before needing to recharge it.
Overall, the Surface Go is a compact and versatile laptop that's perfect for work or play. It's affordable and stylish, and you (and your kid) won't be disappointed!
Also check out: Best Adjustable laptop table under 2,000 in India
ASUS VivoBook E203MA Laptop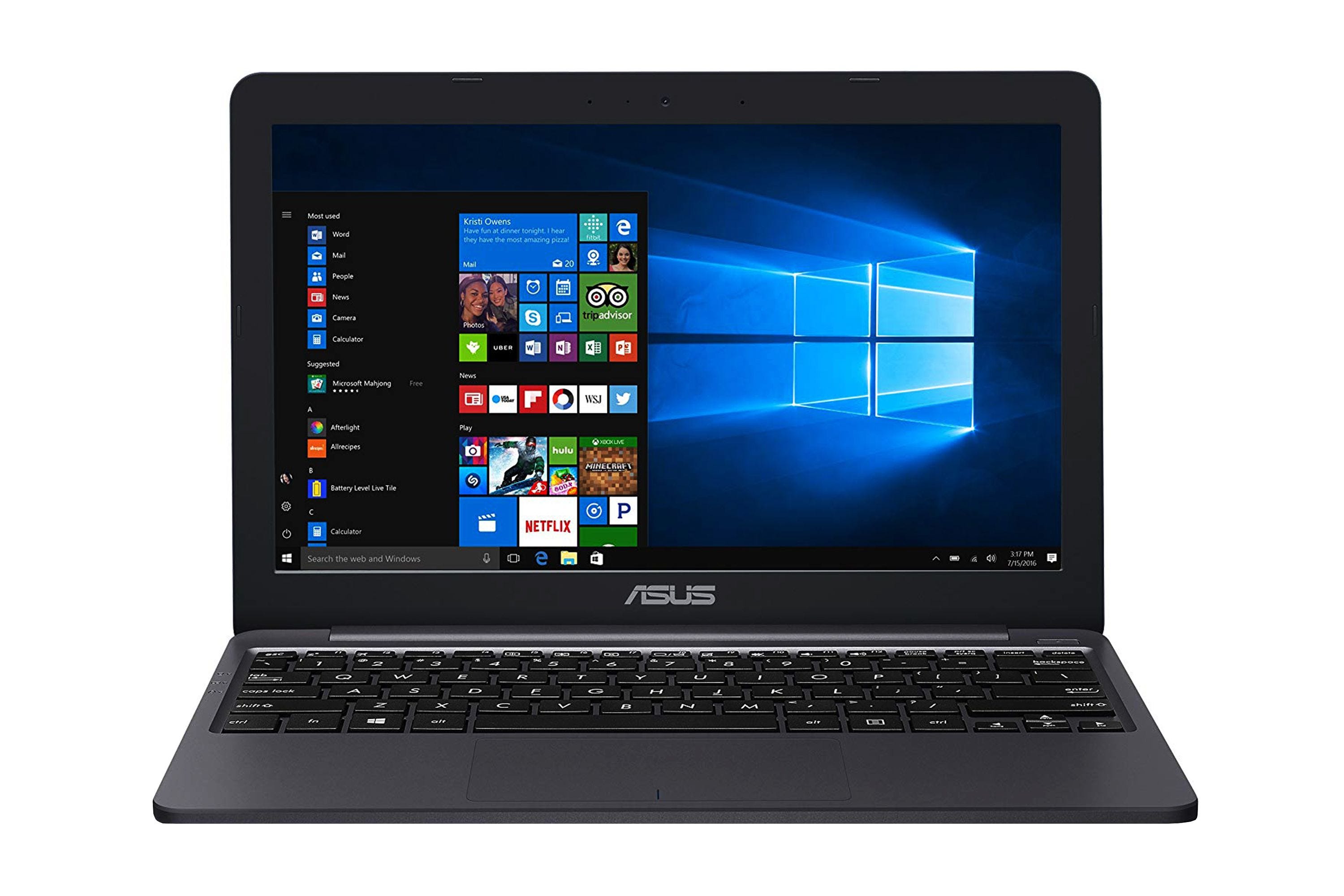 $288.00
SHOP NOW
amazon.com
An attractive-looking, barebones laptop that won't break the bank.
Don't have a lot to spend? We hear you! If all you need is a basic, no-frills Windows laptop, the ASUS Vivobook is an affordable laptop that's great for students.
It's equipped with dual USB Type-A ports, a USB-C port, a microSD card slot, and an HDMI out port. Its 11.6-inch display is bright with a 1080p resolution. Since the screen is on a 190-degree hinge, your kid can lay it flat on a table to share content with friends or classmates.
With up to 4 GB of RAM, an Intel Celeron N4000 processor, and 64 GB of storage, the computer might not be the most powerful on the block. But it is more than capable of handling most tasks — from editing photos to watching HD videos. ASUS claims that it has an all-day battery that should last well over 10 hours on a single charge, but testers at LAPTOP magazine were only able to achieve 6 hours of use.
Regardless, the laptop has a sturdy build, affordable price, and plenty of storage space, making it a great buy considering its $200 asking price.
READ MORE: Top 6 Most Popular & Secured Games For Kids in 2019
Apple 13-Inch MacBook Air Laptop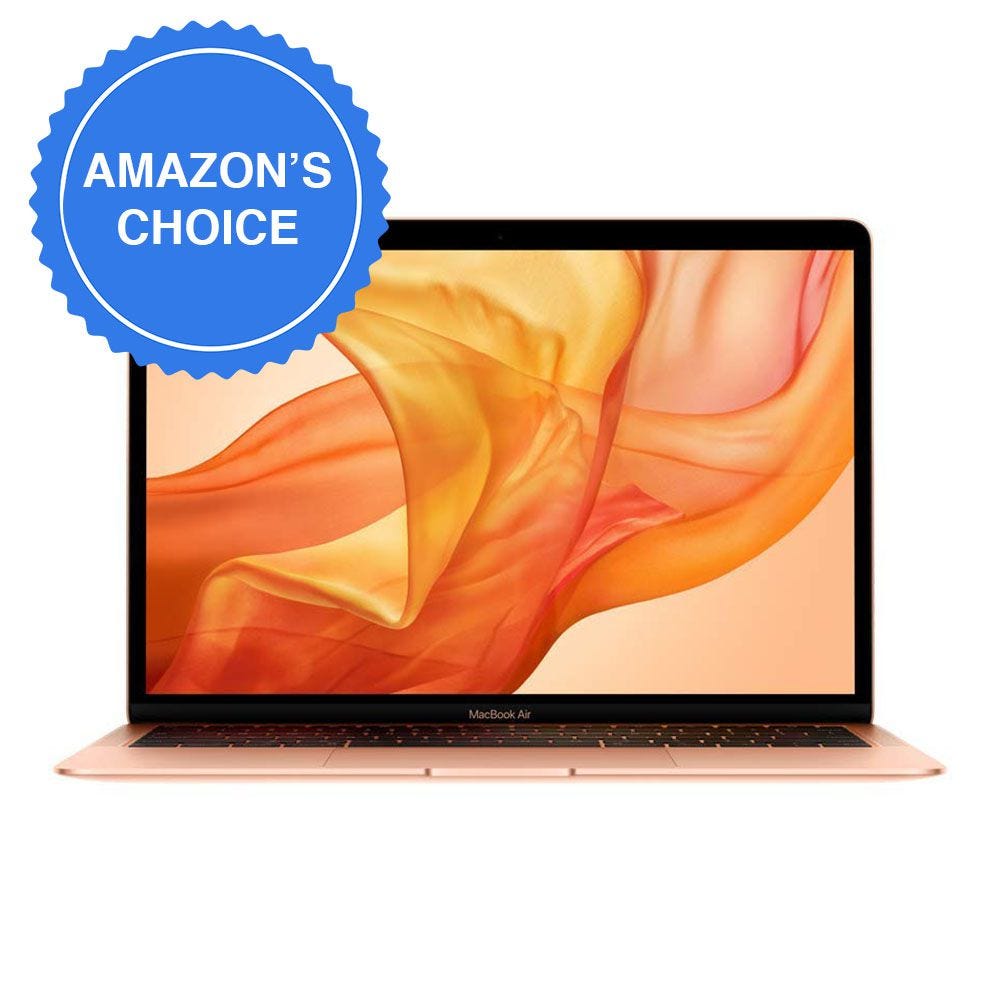 SHOP NOW
amazon.com
If your child is advanced or needs a powerful machine for editing photos or video using applications like Adobe Lightroom, Photoshop, or Final Cut, the MacBook Pro is a good choice. Plus, you may enjoy using it every once in a while, too!
Although its price may be difficult to swallow, this MacBook Air delivers desktop-grade performance and a great operating system, and it's packed with one of the most vibrant displays in a notebook.
The sleek, lightweight computer delivers more than enough processing power for writing papers, watching Netflix, or general web browsing. It's easy to use, dependable, and incredibly secure, and it has an exceptional 10-hour battery life. A plethora of protective cases is available to ensure that your kids won't break the sleek notebook, either.
Our biggest complaint is its lack of ports. There's no longer an HDMI port or SD card slot, and you'll need a dongle or hub to charge your Lightning cable mouse, trackpad, Bluetooth headphones, and iPhone.
Acer Aspire E 15 Laptop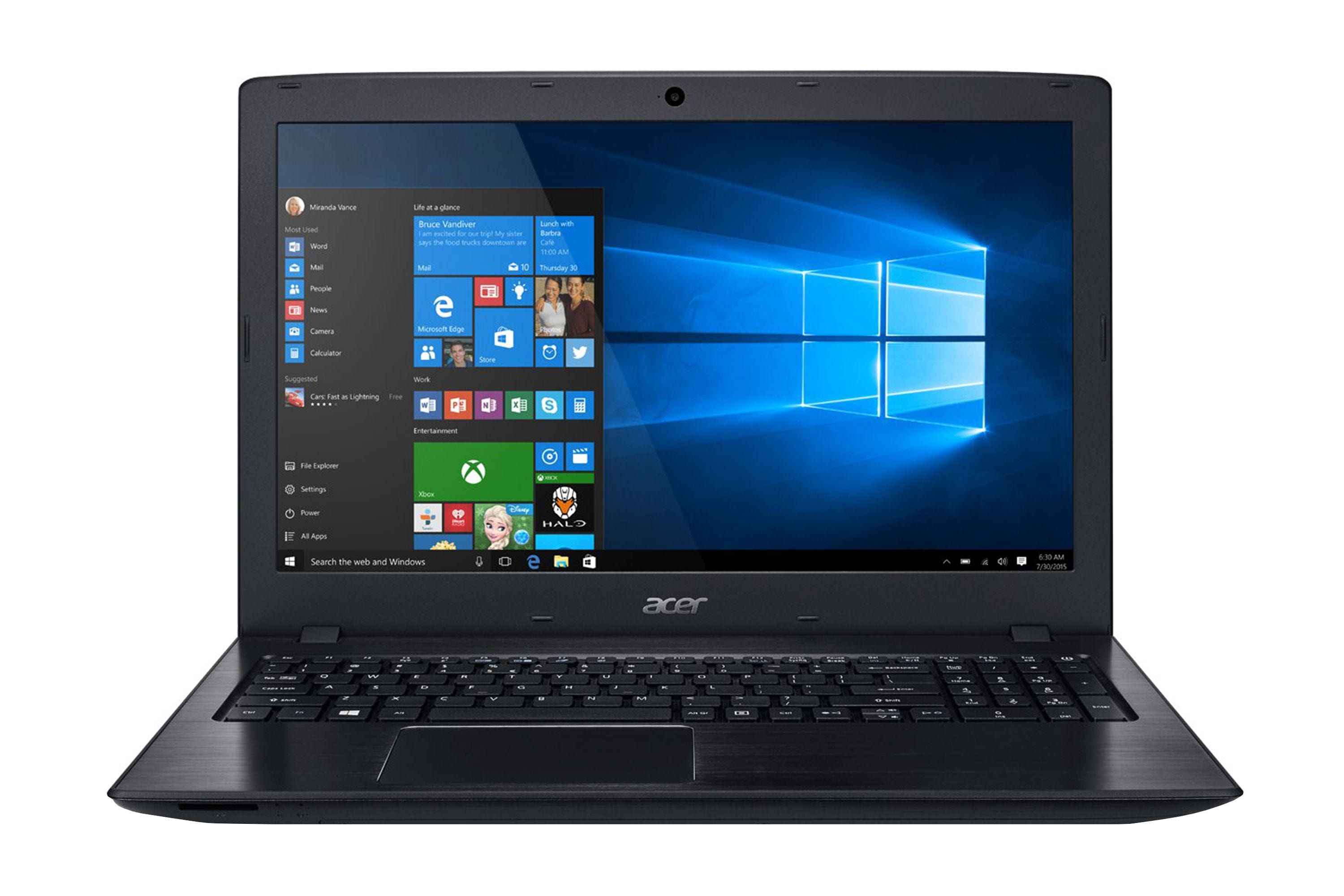 $329.99
SHOP NOW
amazon.com
The Acer Aspire E is one of the most reliable budget laptops you can buy.
One caveat before we dive in: The Acer Aspire E is big and heavy.
But considering its powerful processor, large solid-state drive, gorgeous display, and impressive NVIDIA GeForce GPU, it's arguably the best budget laptop you can buy.
It's a great laptop for kids, especially if they plan to use it at home, but its large size and 5-pound weight may be too cumbersome for some younger kids.
On the plus side, the computer has a fantastic trackpad and a comfortable keyboard that'll come in handy for some school papers. Your son or daughter can even ask Alexa for help, too, because the smart assistant is built-in!
Additionally, the Aspire's screen is bright and large, making it a great pick for watching videos or playing Fortnite — your kid can put its powerful NVIDIA graphics card to good use. It comes with three USB ports (one is the newer Type-C port), an HDMI jack, and an Ethernet port, and it offers 8 GB of RAM.
ASUS Chromebook Flip C302 Laptop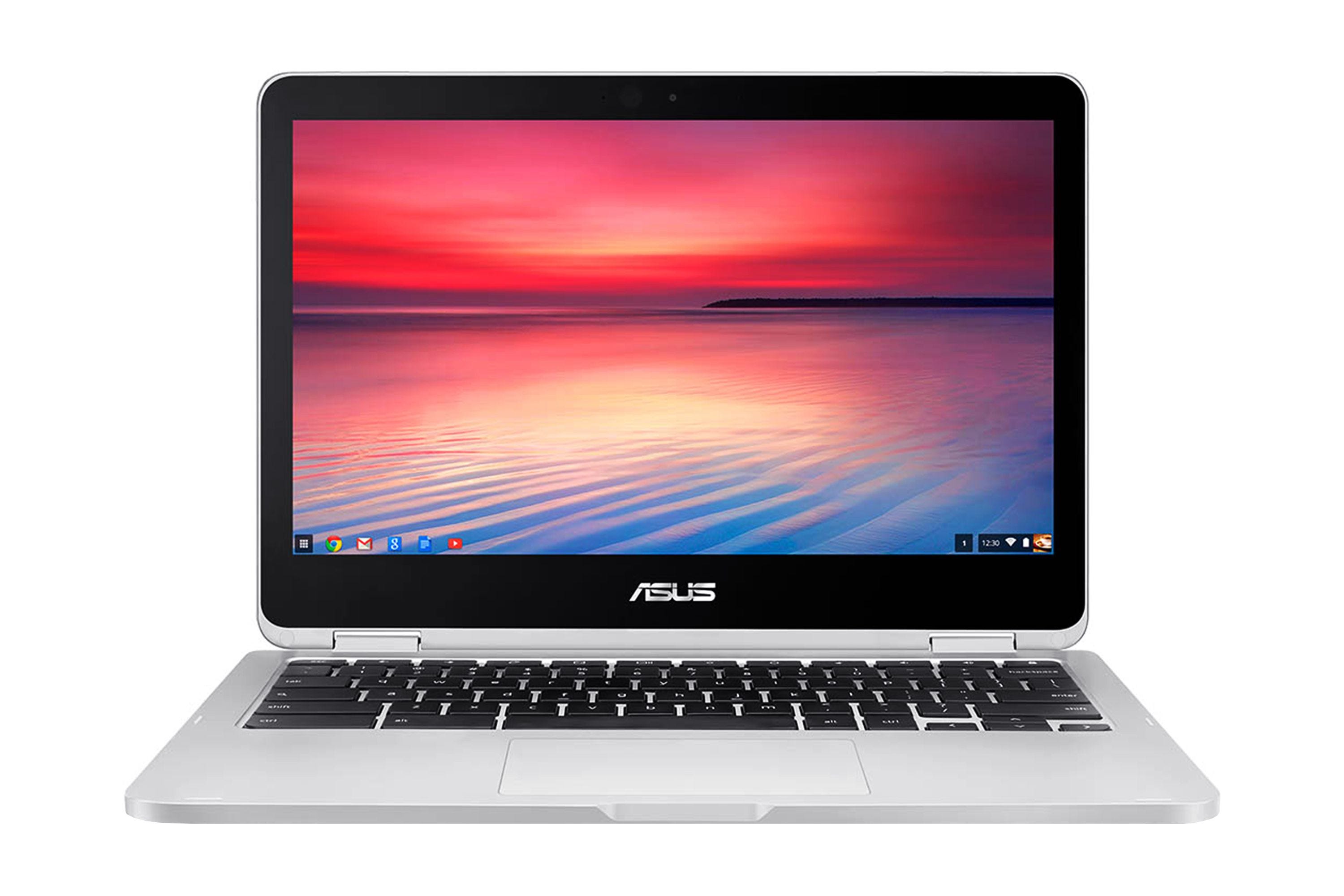 $469.58
SHOP NOW
amazon.com
ASUS' Chromebook Flip is a great-looking and performing 2-in-1 computer.
As its name suggests, the ASUS Chromebook Flip features a 12.5-inch touch-screen display that flips thanks to a 360-degree rotating hinge.
This Chromebook is equipped with 4 GB of RAM, 64 GB of storage, and a battery that lasts up to 9 hours on a single charge, so performance is quite smooth. Weighing less than 3 pounds, it's lightweight and portable, but the computer is a little pricey for a Chromebook.
On the plus side, this one is one of the few models that support Android apps, so your kid can tap and swipe through their favorite apps and use it like any other Android tablet. Just like the newer MacBooks, this one has just two USB Type-C ports on each side of the laptop, so you'll need to use dongles to connect older USB Type-A peripherals and to charge most smartphones.
We're big fans of its all-aluminum chassis — it looks and feels premium, and it should survive even the clumsiest of kids. In the unfortunate event that your son or daughter manages to break it, the laptop comes with 1 year of accidental damage protection, so ASUS will replace it. That's a plus, as most other laptops have a warranty that doesn't cover accidental damage.
Dell G5 15 Gaming Laptop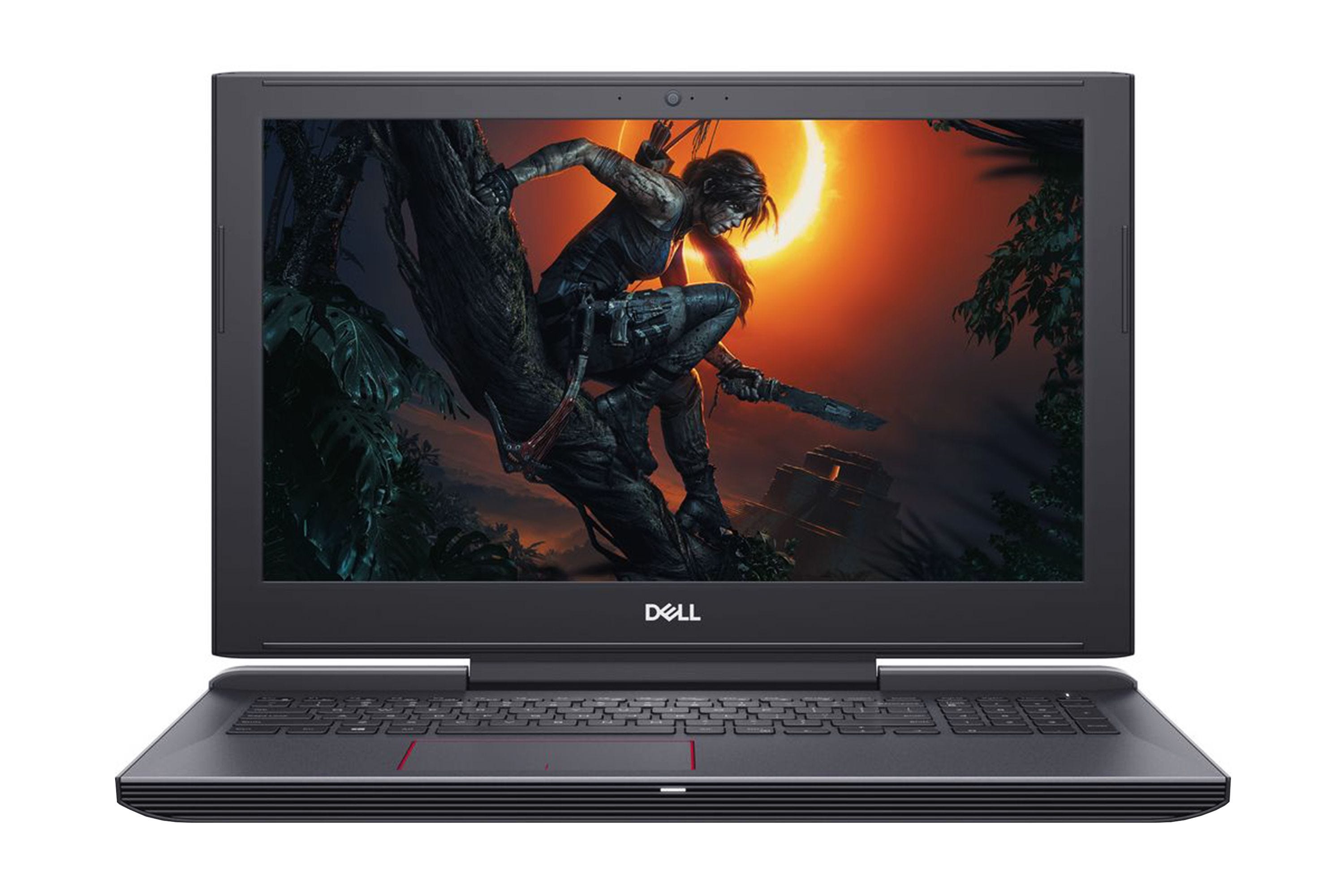 $1,099.99 $929.00 (16% off)
SHOP NOW
amazon.com
The best and most affordable gaming laptop you can buy.
If you're shopping for a teen who wants to use their laptop for work and for play, the Dell G5 15 is a great gaming laptop on the cheap.
Dell's design approach is more subtle, and it isn't as in-your-face as other gaming laptops, so it won't be distracting to other students. Weighing a little more than 6 pounds, the computer isn't that portable, but most gaming laptops aren't. Plus, your kid will appreciate its large 15-inch screen for a better gaming experience.
While it doesn't have the best battery life (you can expect about 6.5 hours), and it has a loud fan (which can be distracting and annoying at times), it's packed with an impressive graphics card, a powerful processor, and a speedy solid-state drive. Plus, the computer comes at a fair price that floats around $1,000.
ASUS Chromebook C202SA-YS02 Laptop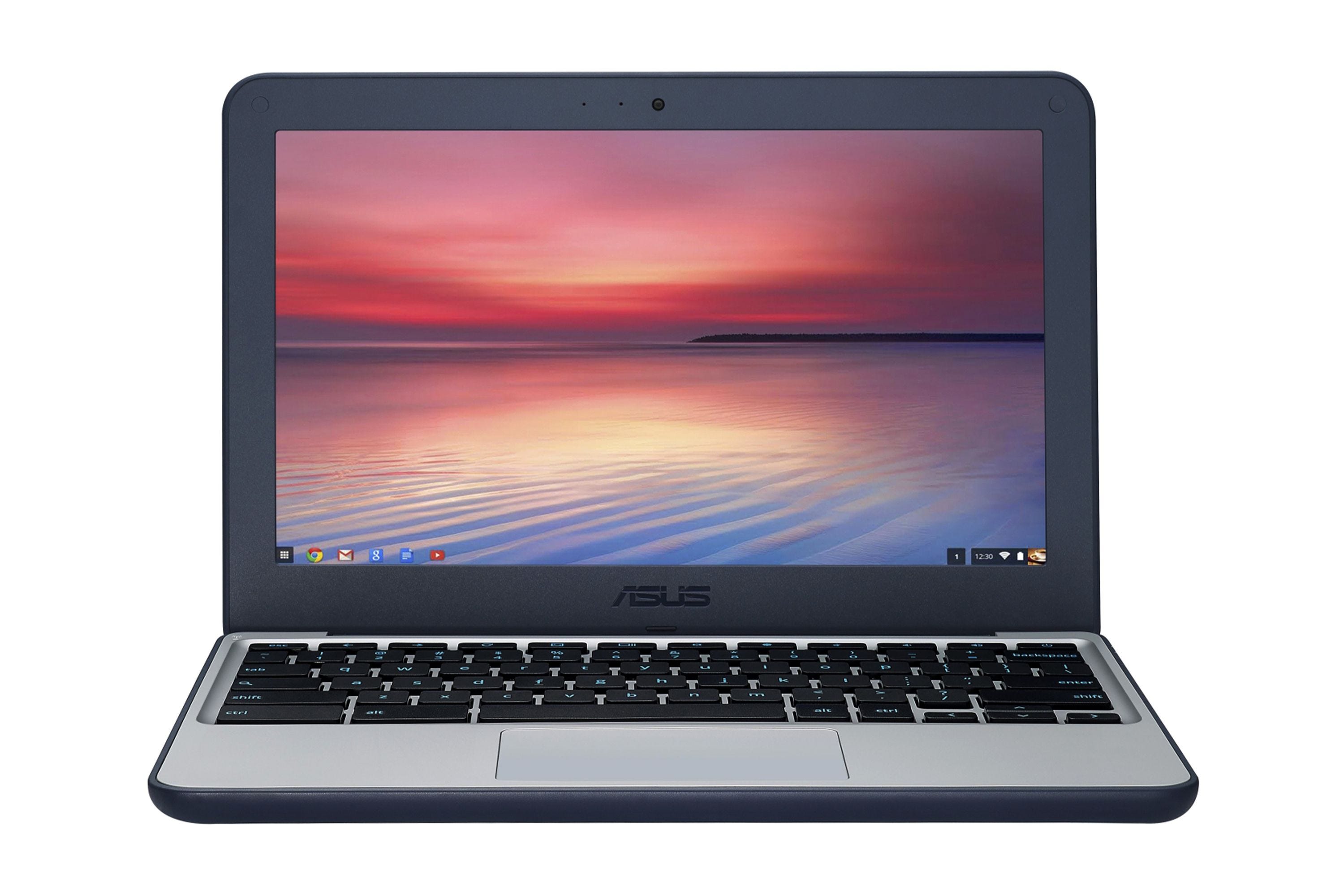 $199.00
SHOP NOW
amazon.com
An attractively priced notebook with a rugged body that can withstand drops.
The Chromebook C202SA by ASUS is an attractively priced notebook that has a rugged body with rubber-enforced edges, which allow it to survive drops from up to 3 feet.
The 11.6-inch display of the notebook reclines up to 180 degrees, and it's made of Gorilla Glass, which makes it difficult to scratch. The laptop is powered by an Intel M3 or M5 processor, which ensures zippy performance and up to 10 hours of battery life. This option can even run Android apps.
Best of all, it has a spill-resistant keyboard, so if your son or daughter accidentally spills their drink on it, the device easily wipes clean! The C202SA has a solid design and provides everything you need to accomplish basic tasks, like quick photo editing and internet browsing, for a fair price of just $200.