Enjoy Halloween in the Parks and let yourself be taken into the world of vampires and zombies is always the frightful and interesting choice for you and your family members at Halloween! Knott's Berry Farm is a world-renowned theme park with fried chicken dinners, boysenberries, and an Old West Ghost Town. With creepy mazes, scare zones, and shows, Knott's Scary Farm Halloween Haunt is an epic night of entertainment for you. The good news is Knott's Berry Farm launches coupons and promos for their clients that you could experience Halloween night at the most affordable price.
About Knott's Scary Farm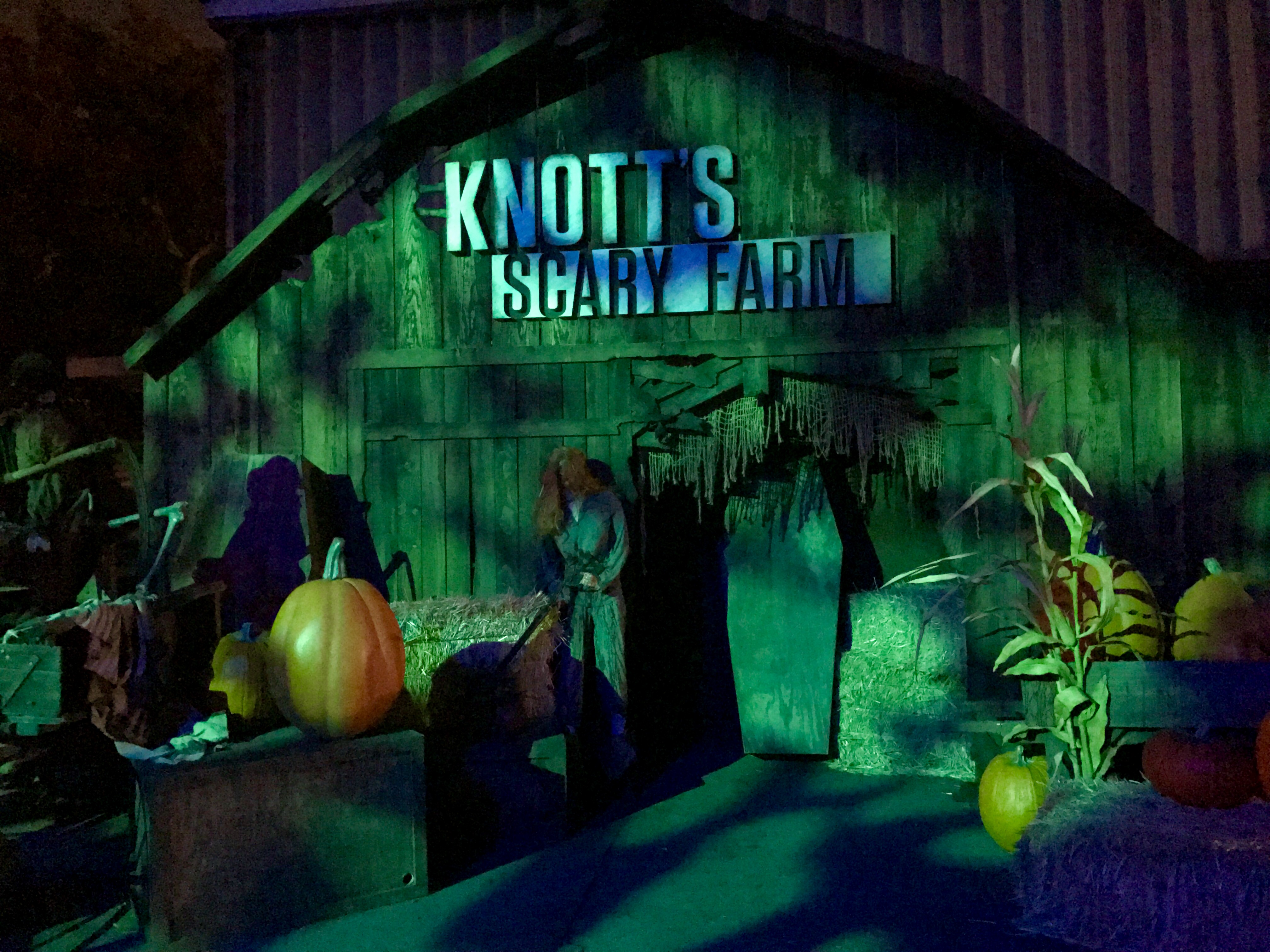 Knott's Scary Farm is CALIFORNIA'S 1st THEME PARK built fromthe humblest of beginnings, scared Southern Californians long before UniversalStudios Halloween Horror Nights. Disneyland — has only recently started themuch gentler Mickey's Halloween Party (now the Oogie Boogie Bash in 2019) andHalloween Time at Disneyland. Knott's Berry Farm launched the world's firsttheme park Halloween Haunt event in 1973. Its popularity rose and make it theindustry standard and largest Halloween event.
What makes this park different from all the competition is that you'll find no escape. Terror creeps into every corner for a fully immersive, heart-pounding experience. You will totally be terrifying at Knott's Scary Farm Ghost Town scare zone.
The scare zones are loosely defined and spread throughoutthe streets. This keeps you disoriented as you never know when a creature willslide out at you with shrieks, scrapes, and sparks. You may be eyeing themonster in front of you while another is sneaking up from behind and snortingin your ear to send you jumping in the air!
Knott's Scary Farm open time at Halloween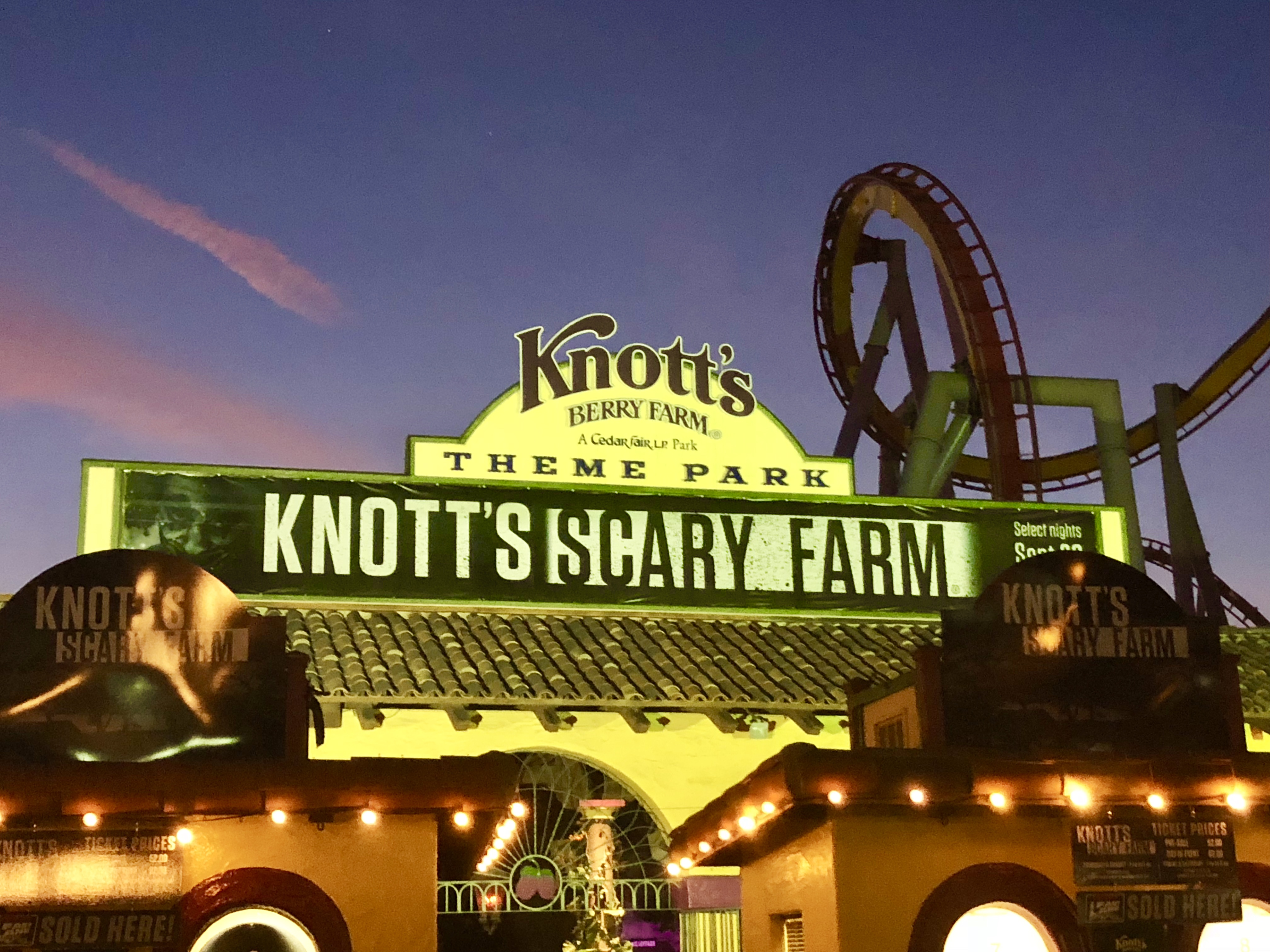 Knott's Scary Farm is a separately ticketed event that runson select nights from Sept for serving customer at Halloween from Sept. 19 toNov. 2. It runs from 7:00 p.m. to 1:00 a.m. on select Thursdays and Sundays.The park is also open Fridays and Saturdays from 7:00 p.m. to 2:00 a.m.
Sept. 19, 20, 21, 26, 27, 28
Oct. 3, 4, 5, 6, 10, 11, 12, 13, 17, 18, 19, 20, 23, 24, 25, 26, 27, 31
Nov. 1, 2
Noted that crowds are lesser earlier in the season and onThursday and Sunday nights. Grab a map by the entrance for all the show times,scare zones, restaurants and maze locations.
Best Knott's Scary Farm 2019 tickets
Tickets for Knott's Scary Farm 2019 are already on sale.You'll find a variety of ticket options at different prices vary based on thedate and have additional taxes and fees. If you purchase online at least 24hours in advance, you will receive Knotts Scary Farm promo code up to $41 off thefront gate price. There are discounts for annual pass holders.
If you are finding Best Knott's Scary Farm's coupon code tobuy tickets at good price, purchase tickets online at aaa.com/knotts or at yourlocal AAA branch for the best discount.
Showing your USA AAA membership card at any ticket boothwill help you save 30% on Knott's Berry Farm Regular admission tickets &save 20% on Regular admission tickets at Knott's Soak City Waterpark!
USA AAA members can purchase discount admission to thenight-time haunted event, Knott's Scary Farm, select nights September 19 –November 2, 2019.
Single night (as low as $43 online at least 24 hours in advance).
Knott's Scary Farm Pass ($100) with unlimited access to all 26 nights. It is available while supplies last.
Fright Lane & Fast Lane ($90 and up, but does not include admission) includes unlimited priority access to all mazes and Fast Lane rides.
Admission + Fright Lane & Fast Lane ($125 and up) covers admission plus unlimited priority access to all mazes and Fast Lane rides.
Boo-fet dinner and Early Entry with one digital photo download with a monster at the Boo-fet ($34.99, must purchase admission separately).
Scary Farm All-Inclusive Ticket ($157.99 and up) includes Scary Farm admission, parking, Fright & Fast Lane and Boo-fet dinner with Early Entry.
Online parking is as low as $22; Scary Farm Pass Parking Add-On is $70.
If you have enough budget, adding Fright Lane & FastLane is recommended. There are a lot of mazes, so it helps to skip the lines.However, the lines are not as horrific as Universal Horror Nights, so a FrightLane pass is not absolutely necessary. If you want to do it all and also wantto ride the roller coasters, then definitely add the Fright Lane & FastLane.
Coming with 14 haunted attractions and over 1,000 monsters, Knott's Scary Farm is Where Nightmares Never End. Don't forget to follow aaa.com/knotts to update the newest Knotts Scary Farm coupon code, coupons, promo or promo code for buying tickets and experience at the best price.
Read more