Because if you still hum the tune of Level 1-2 when Mario goes down the pipe into that blue underground world, you're gonna need to see this.
Super Mario Bros. Wall Graphic Decals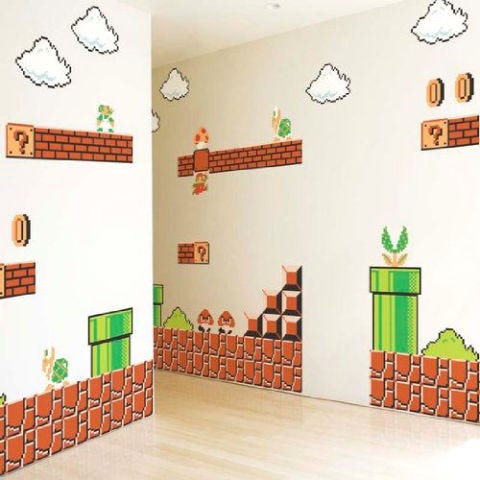 $50 BUY NOW
Perfect for your kid's room or, lets face it, your own room or office! You can now recreate your favorite Mario level directly on the wall with these easy to apply decals. And you totally know you're going to walk by it and jump up right at that 3rd pipe on the first level where the hidden 1-Up is located because, of course, you'll never ever forget where it was. And you never should!
Super Mario 16-Ounce Coin Box Mug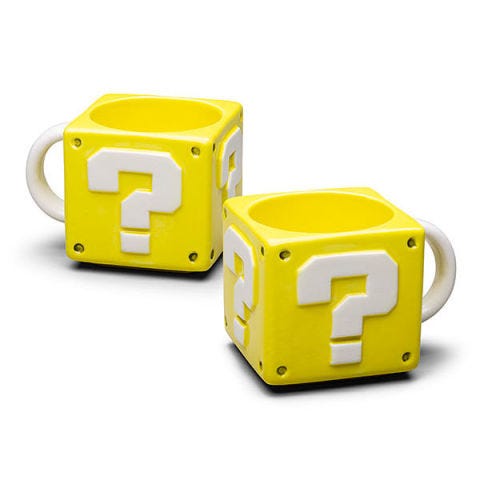 Because drinking coffee any other way than out of your very own magic coin box is, well, just plain pointless. Make it fun for the kids (or the adults) by pouring something into the mug they don't know and have them guess for a real magical surprise.
Official Super Mario Bros. Adult Bathrobe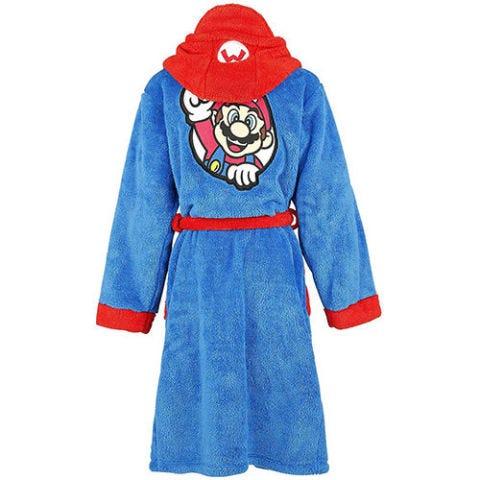 Because you can pretend you don't want to dress like Mario — but, well, that would just be a lie. If you're not quite ready for the red overalls, wrap yourself up in this comfy Super Mario bathrobe for adults. Mario time!
Super Mario Canvas Art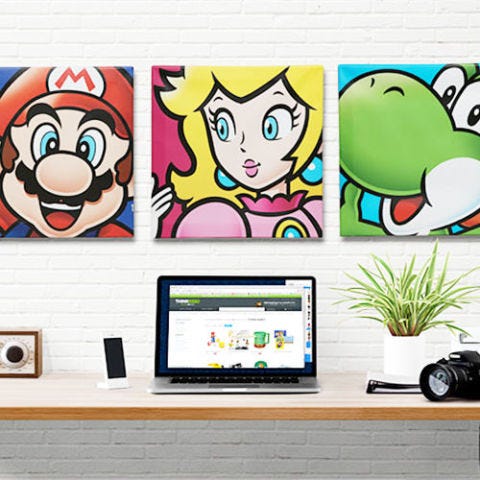 $25 BUY NOW
Bring a little extra class fun to your home by paying homage to some of your favorite Mario players, including Princess Peach and Yoshi because, Yoshi!! Don't worry, you can also buy Luigi and Bowser too. These 16-inch canvas art renderings are everything.
Super Mario vs. Bowser 8-Bit Snapback Hat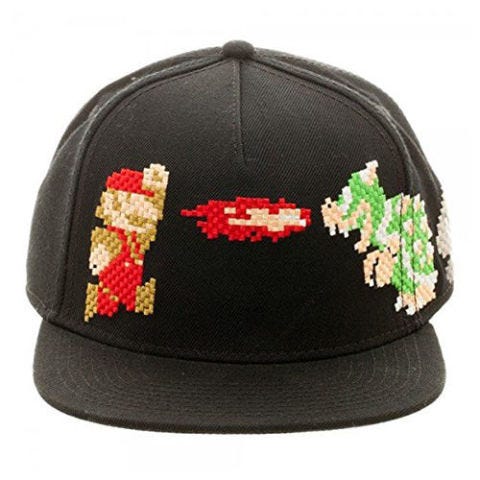 Just when you thought you're about to hit tilt on the Style-o-Meter, you can now sport this 8-bit snapback hat where Mario is trying (looks like unsuccessfully) to make it past Bowser. Eh, even if he does make it, it's pretty likely the princess will be in another castle. Figures.