Jade Leaf Matcha Green Tea Powder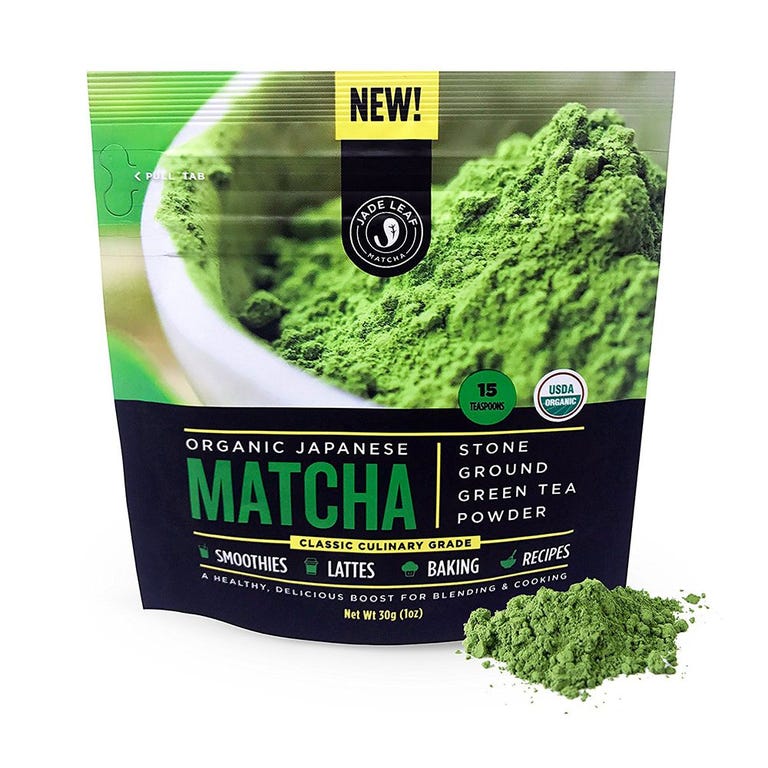 One of Amazon's best-selling and top-rated matcha green tea powders, this organic option from Jade Leaf is incredibly versatile and can be used in everything from smoothies to lattes to baked goods. Reviewers love this matcha for everyday drinking and also find its flavor to be light and neutral enough to use in baking recipes like matcha muffins and cakes.
The Republic of Tea​ Matcha Powder​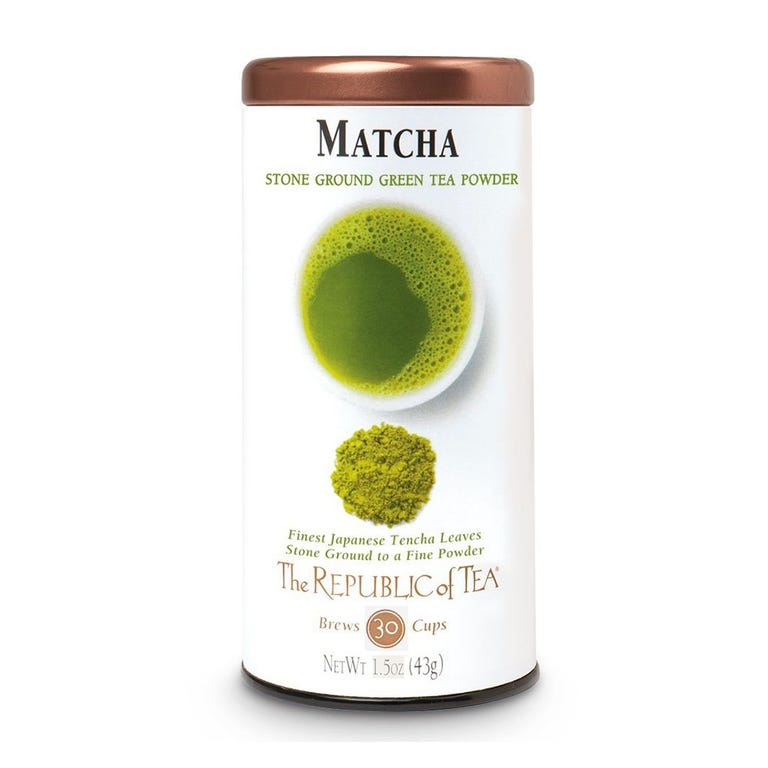 This stone ground green tea matcha powder from The Republic of Tea has a bright green color and a mellow taste that many Amazon reviewers find "soothing" and "calming." This medium-bodied matcha tastes delicious whisked traditionally into hot water, but it can also be added to a morning smoothie for a boost of antioxidants.
Encha Ceremonial-Grade Pure Organic Matcha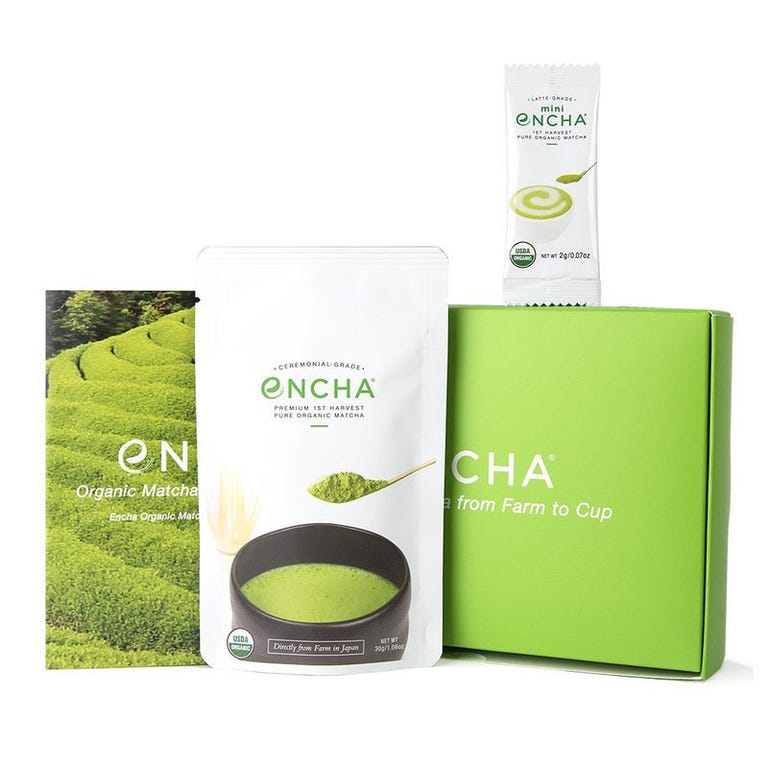 Sourced from first-harvest leaves in Kyoto, Japan, this fine tea from Encha has a sweet and toasty aroma and a complex, rich flavor that develops after each sip.
Four Sigmatic​ Mushroom Matcha Tea Drink Mix​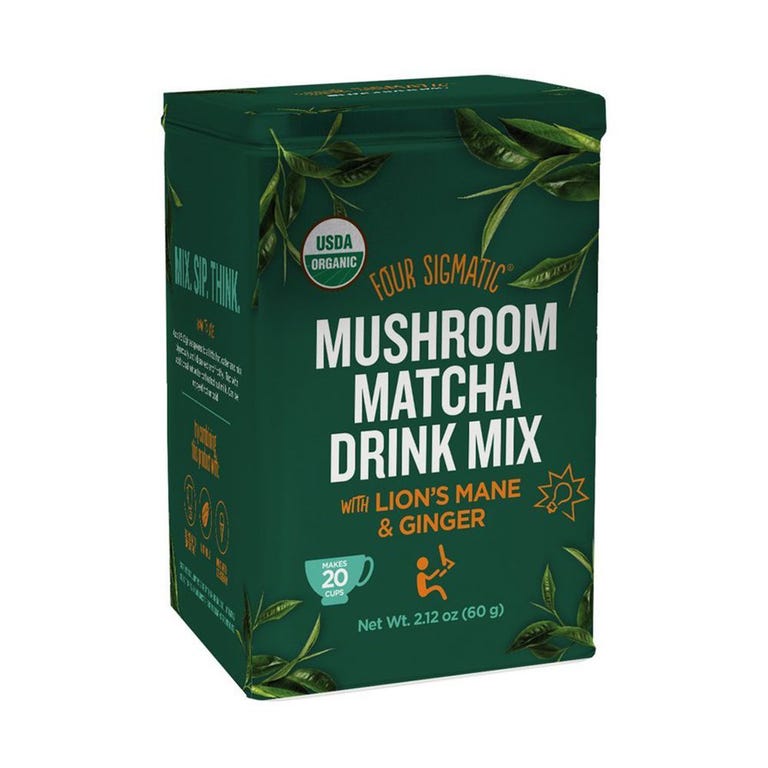 In case you haven't heard the buzz about the health benefits of mushrooms, it might be time to tune in to medicinal shrooms. Combining cognition-boosting lion's mane mushrooms, antioxidant-loaded matcha powder, and digestive-aiding ginger in one powerful blend, this drink mix from Four Sigmatic is a bit of a revelation. 
Although some reviewers love the intensely earthy flavor of this drink mix and find it delicious mixed simply with hot water, we recommend beginners add their favorite nut milk to the blend to add a touch of nuttiness and sweetness.
Kiss Me Organics Matcha Green Tea Powder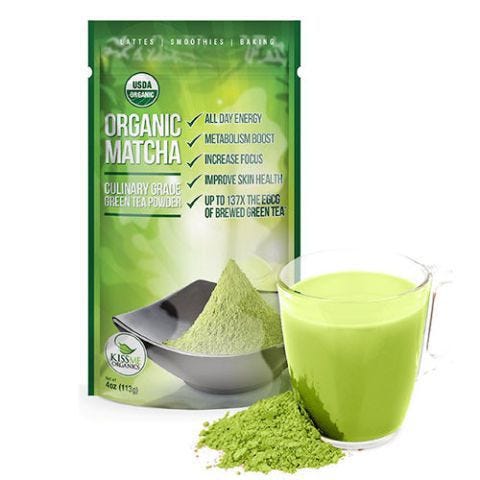 This organic and versatile culinary-grade matcha powder is perfect for use in lattes, smoothies, and baking. Add a teaspoon into your next morning shake for an extra antioxidant boost without the dreaded caffeine crash.
See more:
5 BEST GREEN TEAS TO HELP YOU POWER THROUGH FLU SEASON