Haleakala National Park — Hawaii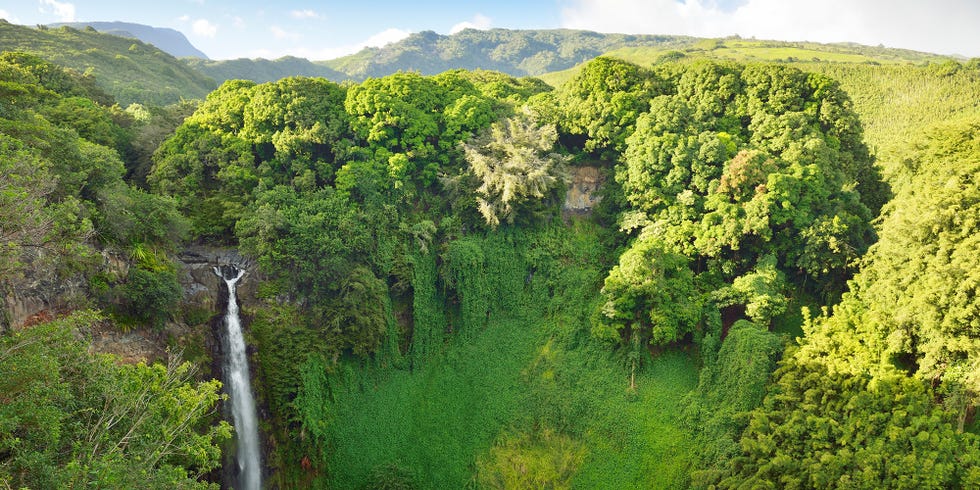 Best for Sunrise

Haleakala, the world's largest dormant volcano, is definitely a highlight of any visit to the Hawaiian island of Maui — especially experiencing sunrise on the summit. Can't wake up that early? Haleakala National Park is also known for its stellar stargazing. Hiking, biking, horseback riding, zip lining, and paragliding are also available.
Mount Rainier National Park — Washington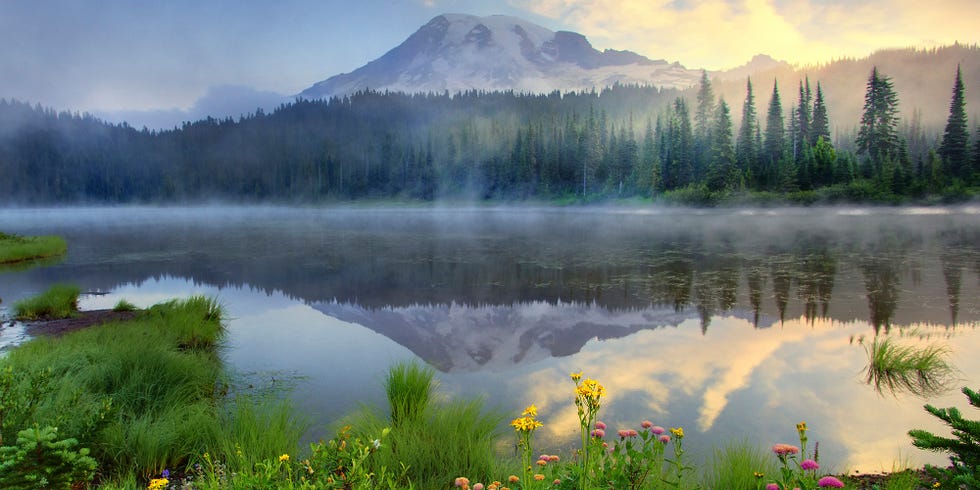 Best for Mountain Viewing
Mount Rainier National Park, 2 hours south of Seattle (named one of the top cities to visit in 2019by Lonely Planet), is home to 14,410-foot Mount Rainier (on super clear days you can see the peak from atop the Space Needle!).
The park offers year-round adventures, from snowshoeing in winter to hiking amid wildflower-studded fields in summer — and you're never too far from stunning panoramas of Mount Rainier, which is still an active volcano.
Acadia National Park — Maine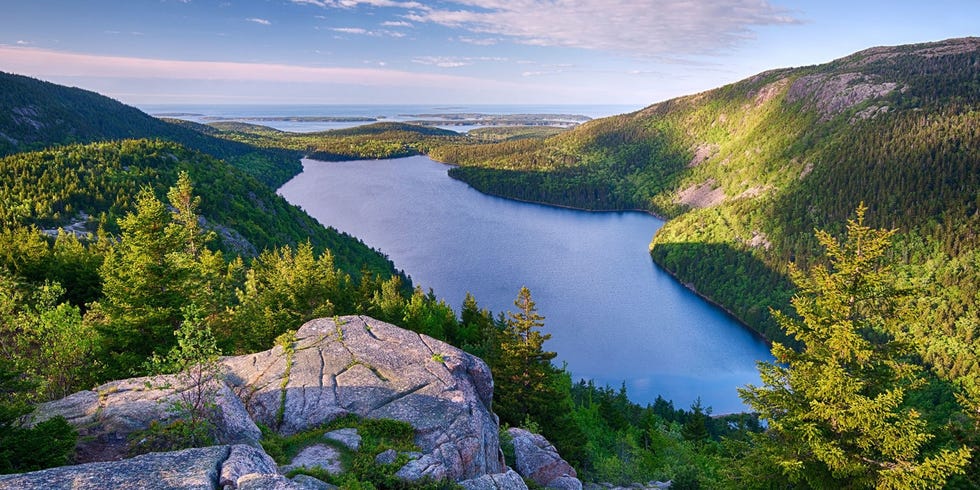 Best for East Coast Sunrise
Located on Mount Desert Island, a postcard-perfect island where Rockefellers and Astors summered, Acadia National Park is rich with rocky shorelines and features one of Maine's most historic lighthouses. Hike to the top of 1,530-foot Cadillac Mountain to catch the sunrise, then back in Bar Harbor, treat yourself to a lobster roll at Stewman's. 
Yellowstone National Park — Wyoming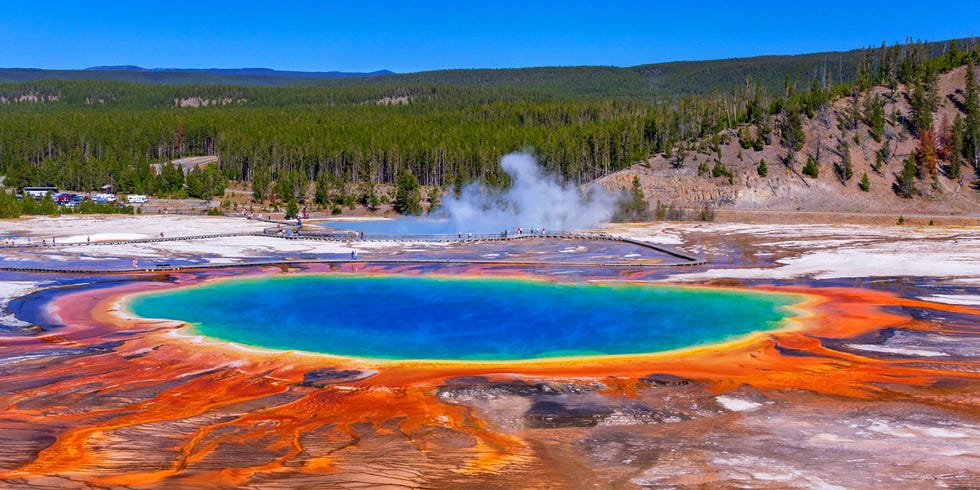 Best for Geysers
When you think of Yellowstone National Park, geysers come to mind — and more specifically, Old Faithful, which does indeed live up to its name by erupting every 90 minutes or so. Another superstar of America's oldest national park is the Grand Prismatic Spring, which is the park's largest single hot spring.
Grand Canyon National Park — Arizona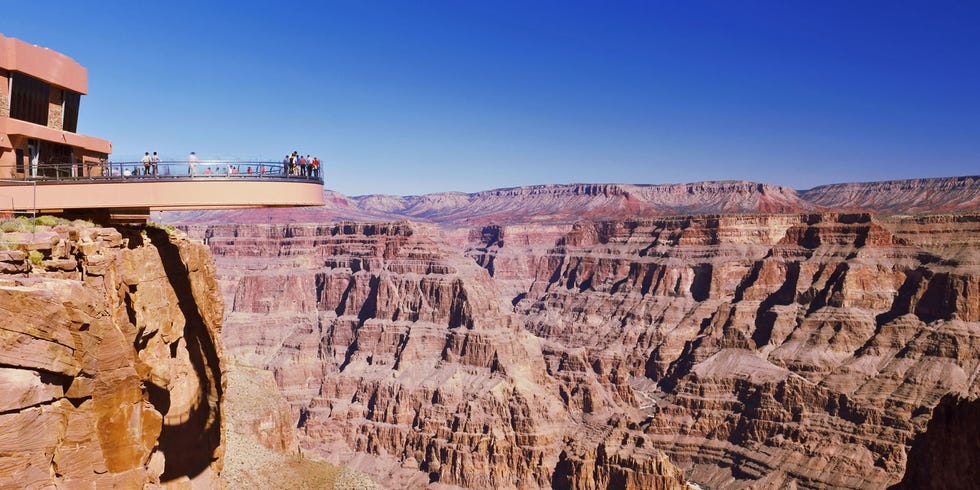 Best for the Whole Family
There are some things you just have to see during your lifetime — and the Grand Canyon is one them, especially since the beloved park turns 100 this year (its birthday is February 26).
You'll see jaw-dropping views along the 13-mile Rim Trail, and outside of the park, in Grand Canyon West, is SkyWalk, a glass horseshoe-shaped platform that takes you out 70 feet over the canyon.
Grand Teton National Park — Wyoming
Best for Rugged Mountain Ranges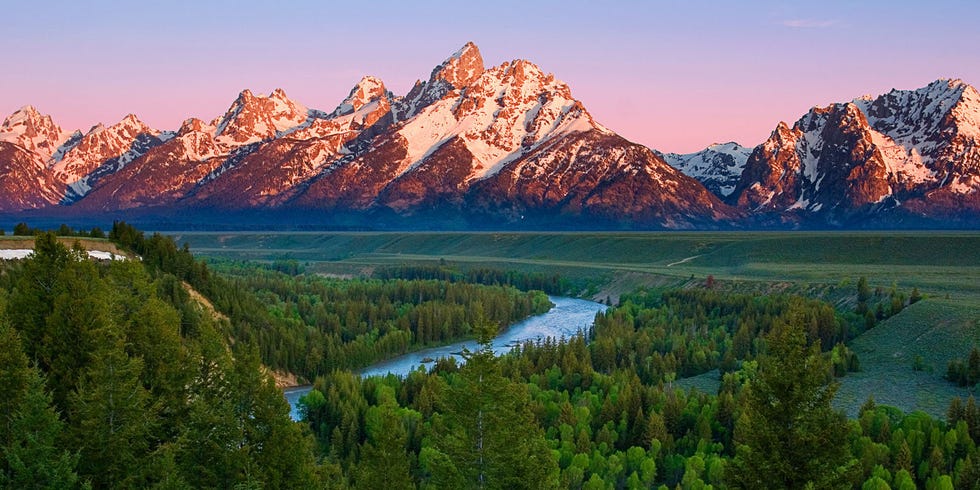 The snow-capped Teton Mountain Range is nothing short of majestic. During winter, the park is a snowy wonderland for cross-country skiers and snowshoers. In the warmer months, hike through wildflower-filled meadows, pretend to be a cowboy (or cowgirl) on a horseback-riding excursion, and try your hand at fly-fishing along the Snake River.
Joshua Tree National Park — California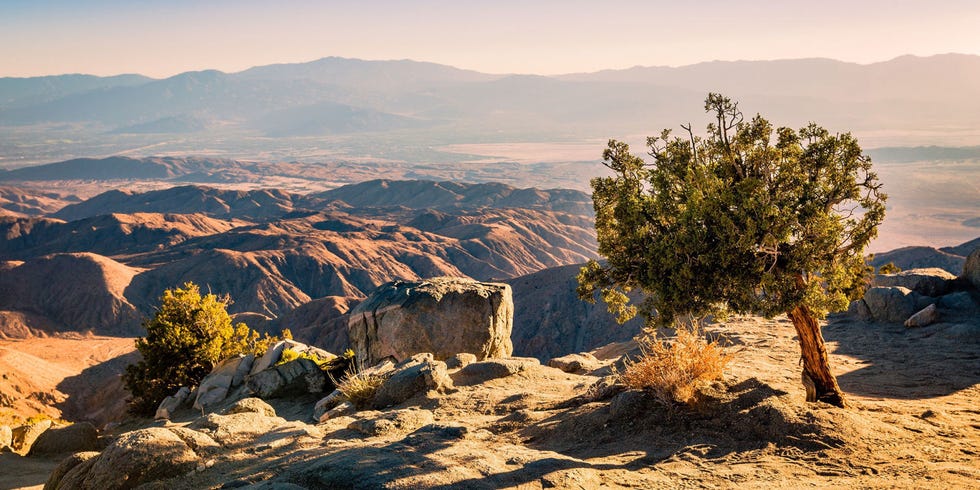 Best for One-of-a-Kind Desert Scenery
Joshua Tree in Twentynine Palms (3 hours east of LA) isn't just the title of a U2 record; it's a national park with some pretty spectacular natural scenery. Its setting, at the intersection of the Colorado and Mojave deserts, has resulted in unique flora. The Colorado side is rife with creosote bush, while the Mojave side is a habitat for the rare Joshua tree — the only place in America where it grows.
Denali National Park & Preserve — Alaska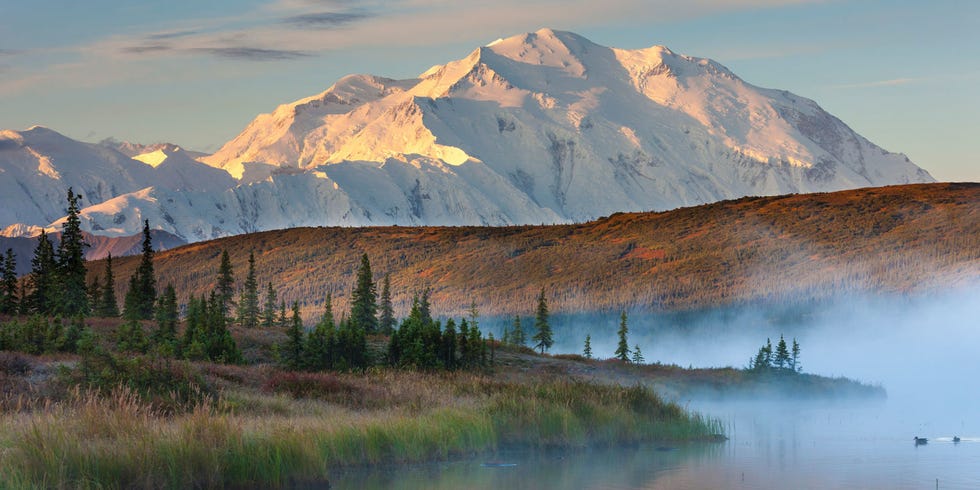 Best for Seeing America's Highest Peak
In Denali National Park, an approximately 6-hour drive from Anchorage, a few of the breathtaking wilderness vistas you'll see include glacial rivers, alpine tundra, and, of course, snowcapped Mount Denali, North America's highest peak. Keep the camera ready for wildlife spotting of moose, caribou, grizzly bears, wolves, and Dall sheep — see all five and you'll have scored what's known as a "Denali Slam."
Carlsbad Caverns National Park — New Mexico
Best for Caves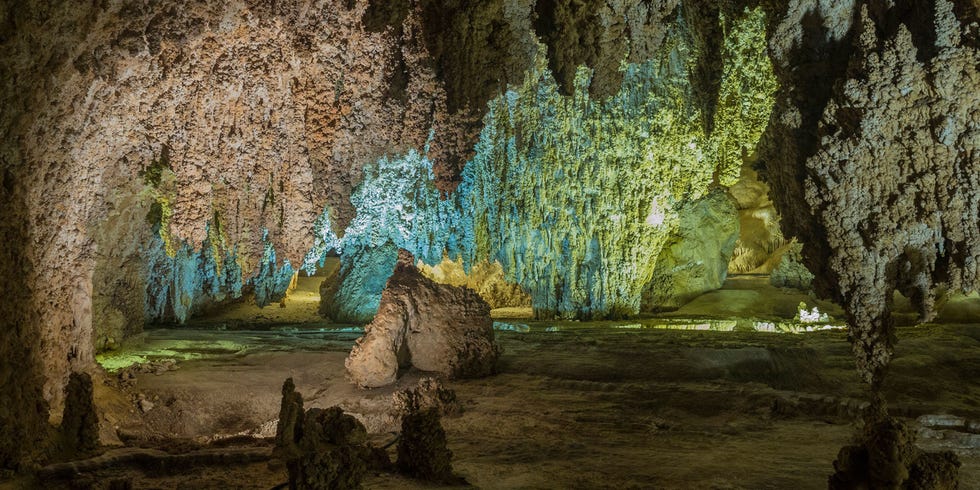 Kids will love pretending they're Batman in the caves of Carlsbad Caverns in southern New Mexico. There are 83 caves in all, but the big draw is the self-guided tour of Carlsbad's massive Big Room — 14 football fields in length. The more adventurous can join a guided tour of Spider Cave or Lower Cave, where you'll find yourself up close and personal with stalactites and stalagmites.
Big Bend National Park — Texas
Best for Desert Flora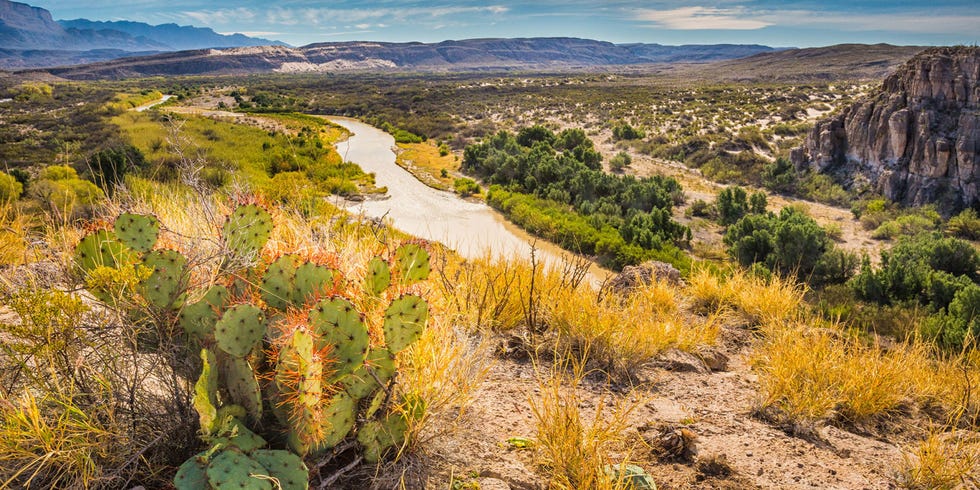 This remote Texan park, along the Rio Grande River, is known for its beautiful desert flora, including plants, wildflowers, and more than 60 species of cacti — the most in the National Park System. Depending on the weather, you may spot blooming ocotillo, giant dagger yuccas, claret cup cactus, Big Bend bluebonnets, and the purplish-red fruit of the prickly pear.
Sequoia National Park — California
Best for Towering Trees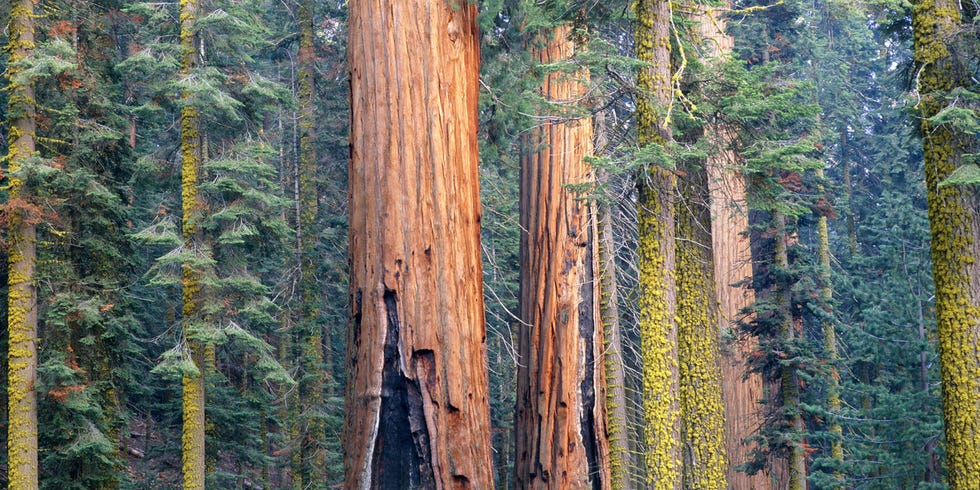 You'll find yourself saying "wow, that's big" a bunch of times during a visit to the Sequoia National Park in California's Sierra Nevada, but the biggest exclamation point goes to the General Sherman tree. This skyscraper-sized tree, the largest living thing on the planet (based on volume), is just one of the many ancient sequoias in the Giant Forest grove, which has an extensive network of hiking trails.
Glacier Bay National Park & Preserve — Alaska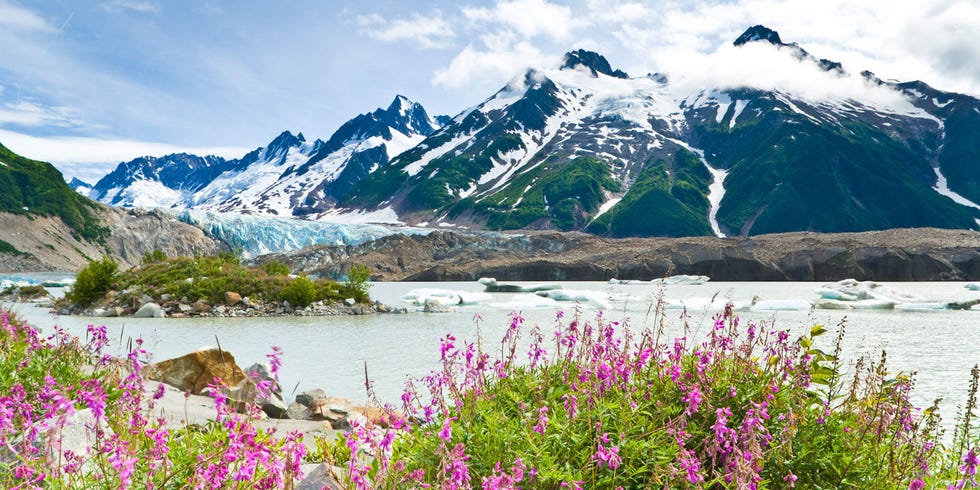 Best for Glaciers
Alaska is famous for glaciers and fjords, and one of the prime spots to see both is Glacier Bay National Park, located within southeastern Alaska's fabled Inside Passage. Take a boat tour to see the park's awe-inspiring scenery of protected coves, tidewater glaciers, cascading waterfalls, deep fjords, and rugged mountains. You may also spot wildlife, such as humpback whales and harbor seals. 
Congaree National Park — South Carolina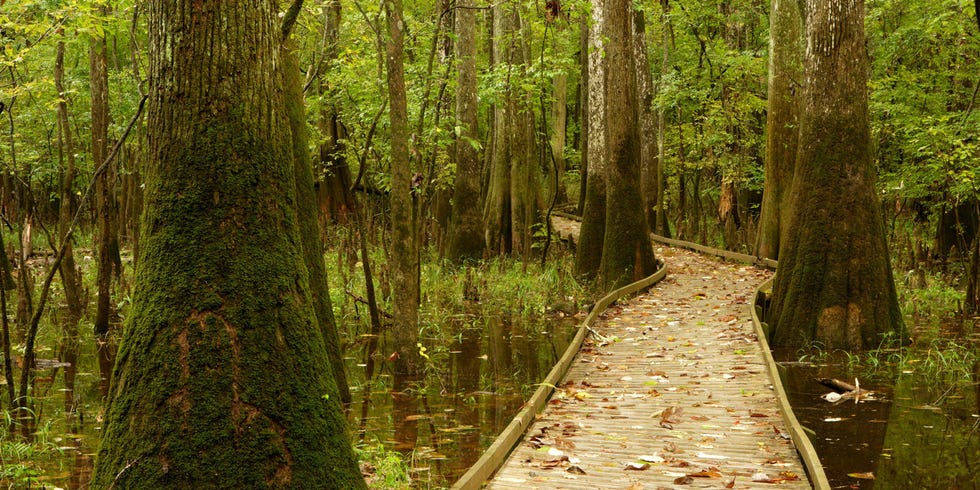 Best for Old-Growth Forest
Congaree National Park, 15 miles southeast of Columbia, is one of the oldest and tallest forests east of the Mississippi. Some of the trees found here include bald cypresses dripping with Spanish moss, water tupelos, and loblolly pines. Explore the park, named for the Native American tribe that lived here centuries ago, via hikes or a canoe ride along Cedar Creek.
Cuyahoga Valley National Park — Ohio
Best for Birding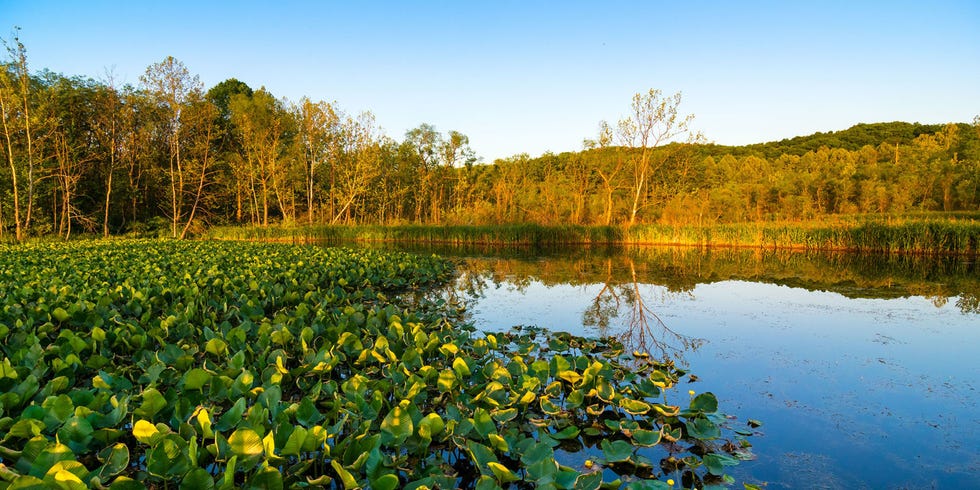 Be sure to bring your binoculars to Cuyahoga Valley National Park, just 30 minutes south of Cleveland, because you're going to need them to get up-close views of the park's many birds. In fact, Cuyahoga boasts 250 species, including yellow-throated warblers, great blue herons, wood ducks, and bald eagles. You can spot them via hikes, or better yet, from aboard the Cuyahoga Valley Scenic Railway.