One downside to warmer weather: bug bites. Waking up covered with those itchy red welts are enough to make you wish winter lasted all year (okay, maybe that's dramatic, but still!). Unfortunately, a lot of bug repellents give that sticky, I-just-doused-myself-in-chemicals feeling.
While many common bug repellents contain DEET, you can avoid this controversial chemical entirely — and still get protection from unwanted bugs — with natural repellents.
Made without DEET, these 6 chemical-free repellents are safe for every member of your family!
---
Repel Lemon Eucalyptus Insect Repellent
For adults and kids old than 3, Repel's plant-based spray is a highly effective natural repellent. The active ingredient, oil derived from the leaves of a lemon eucalyptus plant, protects against mosquitoes, gnats, and ticks for up for 6 hours, which is just as good as products containing 25% DEET.
---
Comfort R Repellent Bracelets
These bracelets are layered with a natural, lemon-scented insect repellent so all you have to do is slip one on to avoid pesky little buggies. Included with the bracelet set are heart-shaped stickers that will also naturally repel insects. They're perfect for sticking onto a lunch box, leash, stroller, and more!
---
La Jolie Muse Citronella Candles
Bring home this set of three beautiful citronella candles that look inviting to humans, but they'll still scare the mosquitos away. And the jars are beautifully designed, resembling cool geodes.
---
Kinven Non-Toxic Mosquito Repellent Spray
You can feel safe about spraying this nontoxic, DEET-free mosquito repellant on your kiddos for their days spent outdoors. The oil contains five natural oils to turn off pesky buggies. The ingredient list is so simple, it's printed right on the front of the bottle
---
Now Essential Oils Mosquito Repellent Blend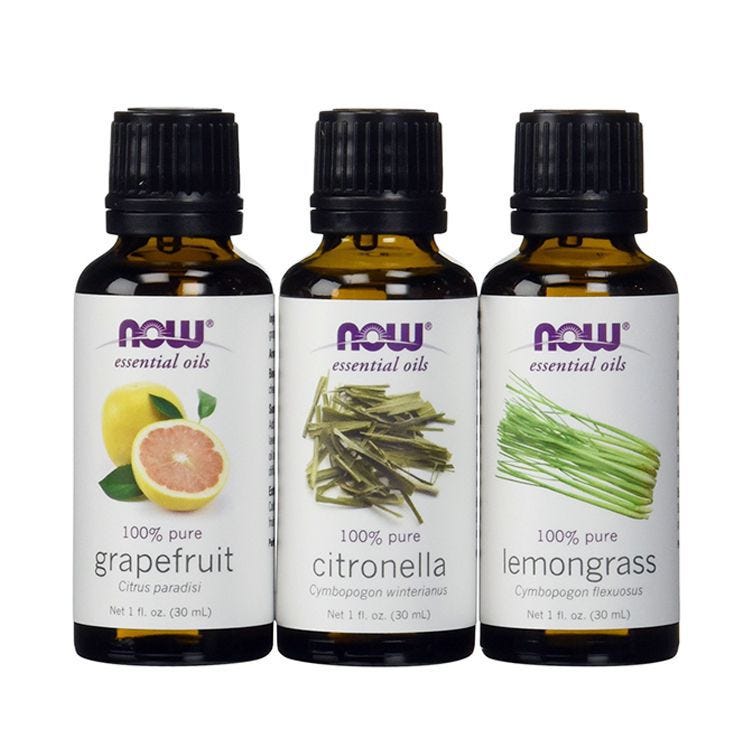 Grab a pack of go-to bug repellent essential oils so you can make your own natural bug spray or salve at home. Plus, if you're on the go and realize you ran out of bug spray, simply mix a few drops into the sunscreen that's hanging out in your beach bag. Problem solved!
---
Simba Natural Mosquito Repellent Stickers
We're obsessed with these friendly-looking lion stickers that you can stick right on your kiddo's sneakers, backpack, belt, or just about anywhere. Each sticker provides 72 hours of DEET-free protection.
---