Papa Vince Extra Virgin Olive Oil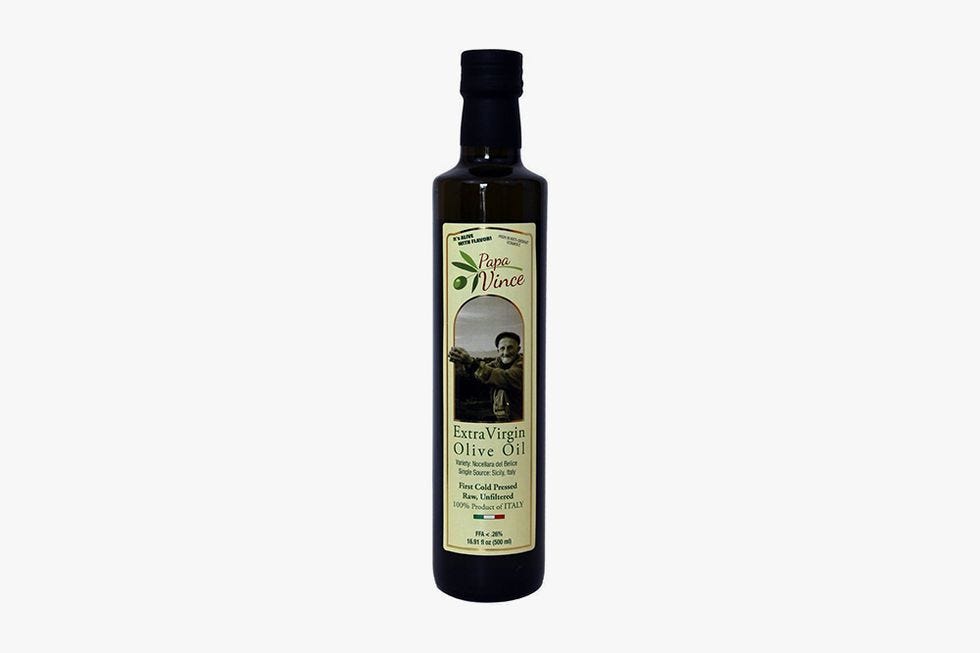 This single-origin, first cold-pressed extra-virgin olive oil is sourced from family-owned orchards in Santa Ninfa. Nearly neon green and incredibly robust, this special oil make a great gift for foodies.
Pressed from sweet, bright green Nocellara del Belice olives native to Sicily, this olive oil has a fresh and grassy taste with a peppery kick at the end. Many reviewers taste hints of tomato, artichoke, and black pepper in this robust oil.
California Olive Ranch Everyday Extra Virgin Olive Oil (2-Pack)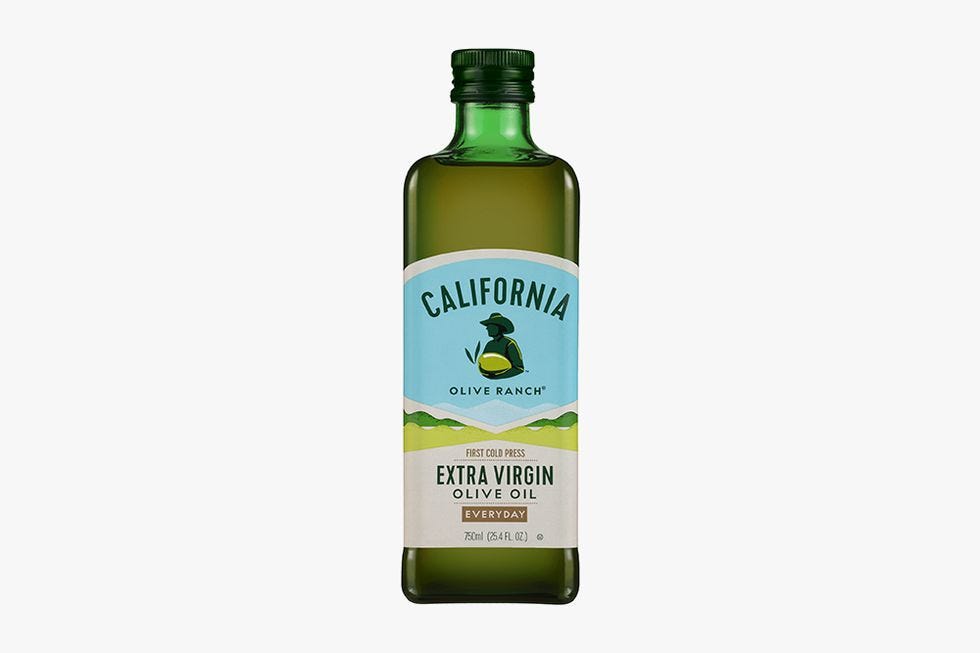 Made from cold-pressed Arbequina, Arbosana, and Koroneiki olives grown and harvested exclusively in Northern California, this award-winning extra-virgin olive oil from California Olive Ranch is versatile, delicious. It gets a large number of the vote for best overall.
Since this olive oil is cold-pressed within hours of picking, it has a distinctly fresh and ripe flavor with subtle hints of green apple. A light floral aroma and mild flavor make this olive oil a versatile choice for a wide range of cooking applications. People can use it as a flavorful butter substitute in baked bread and cakes. Otherwise, it's as a light sauté oil for veggies or a finishing oil for fresh bruschetta.
Zoe Organic Extra Virgin Olive Oil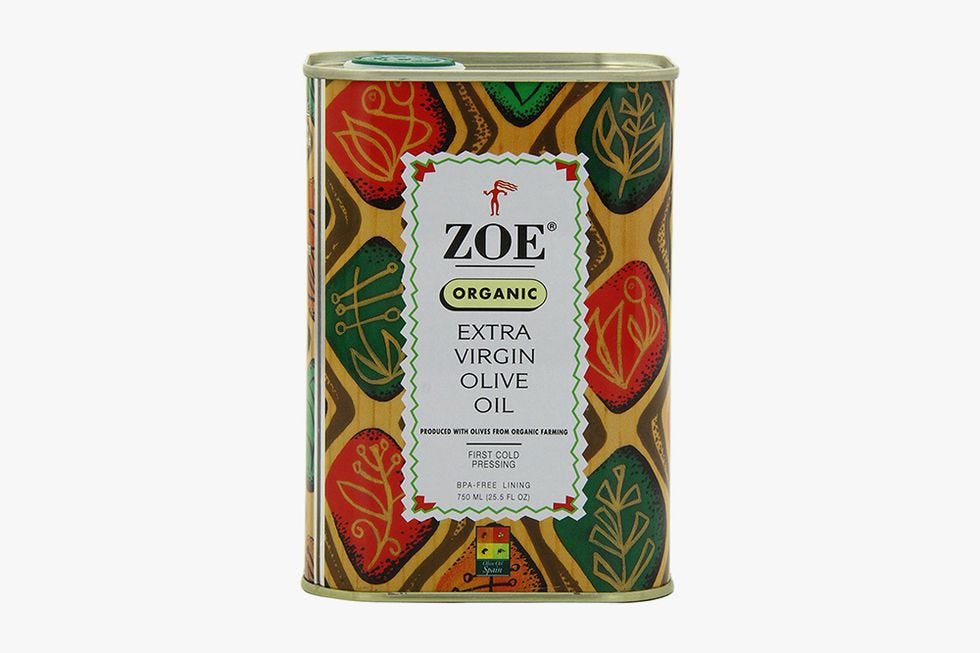 The only USDA-certified organic olive oil on this list, Zoe Organic Extra Virgin Olive Oil also gets our vote for a most budget-friendly option.
This oil is first cold-pressed from a blend of Cornicabra, Hojiblanca, and Picual olives from central Spain's Castilla-La Mancha region. With a delicate balance of fruity and buttery notes and a bouquet of black pepper, fresh basil, and almonds, this oil is flavorful and fragrant without being overpowering. Thanks to its light and fruity flavor profile, this oil is mild enough to use as hot cooking oil for meat or veggies. It also adds a creamy freshness to salad vinaigrettes, fresh pesto, and hummus when used cold.
Partanna Extra Virgin Olive Oil
Partanna Extra Virgin Olive Oil is made from the sweet green Nocellara del Belice olives native to the region.
This oil has a fruity flavor profile with notes of artichokes, almonds, and a very subtle peppery finish. It is more versatile than Papa Vince while still having a unique and similarly zippy flavor. You can use it for cooking or dipping for bread.
Reviewers especially love drizzling this fresh and fruity oil over savory roasted veggies, raw kale salads, and fresh pasta to add brightness and dimension in flavor.
Colavita Extra Virgin Olive Oil (2-Pack)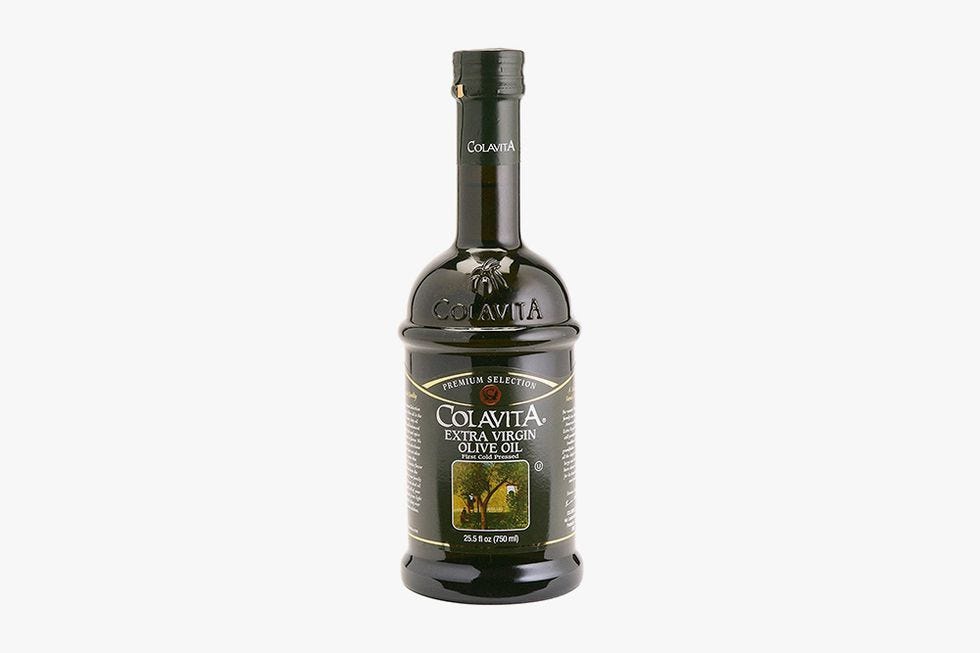 This versatile and affordable extra-virgin olive oil makes the perfect everyday cooking oil since its flavor profile is mellow and smooth. With equal parts fruity and spicy, this well-balanced olive oil earns a spot on our list as our go-to cooking oil in a pinch.
This oil is made from a blend of different olives sourced from European countries. Though it's not single-origin, this olive oil still undergoes rigorous testing for quality and flavor through the North American Olive Oil Association.
See more:
10 Best Dairy Vegan Cheese Brands in 2019
9 Best Gluten-Free Crackers Based On Reviews in 2019
8 Healthiest Raw Honey Brands You Should Purchase In 2019
12 Tasty Gluten-free Pasta Brands That Don't Skimp On Flavor
9 Best Frozen Pizza Brands For A Perfect Quick-Meal 2019