A pool party is never complete without fun pool floats! Ever since the swan became the "it" pool accessory, everyone's been filling their pool with all sorts of crazy and fun floats that make for a great summer Instagram post. Keep your backyard photo-op ready at all times this season with these 30 cute and kitschy pool floats on deck.
PoolCandy Jumbo Holographic Pool Tube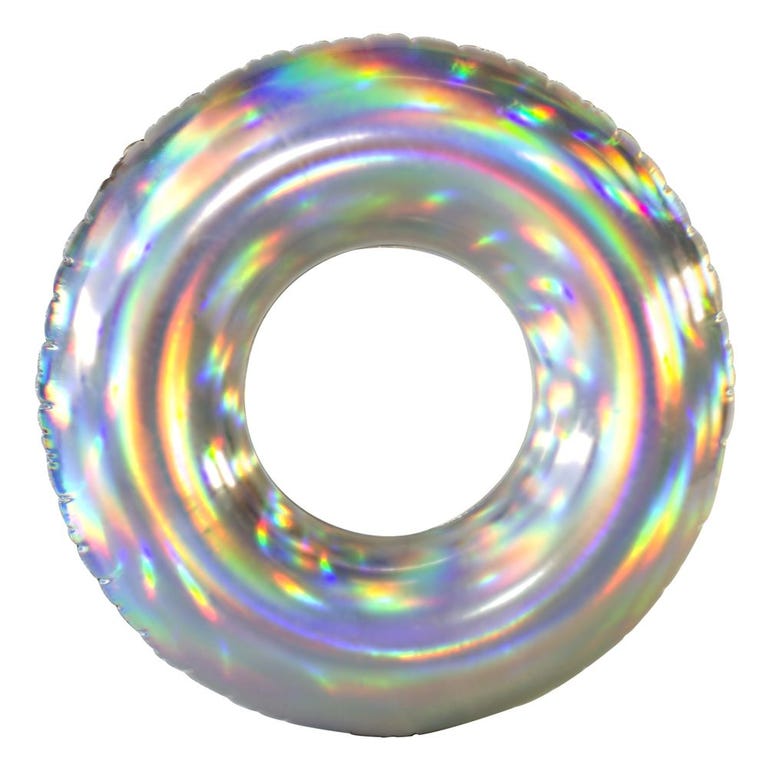 Introducing the world's first holographic pool float. This jumbo 42-inch float will be the prettiest pool toy you've ever seen — especially when it shines in the sun.
BigMouth Inc. Smarties Noodle Pool Float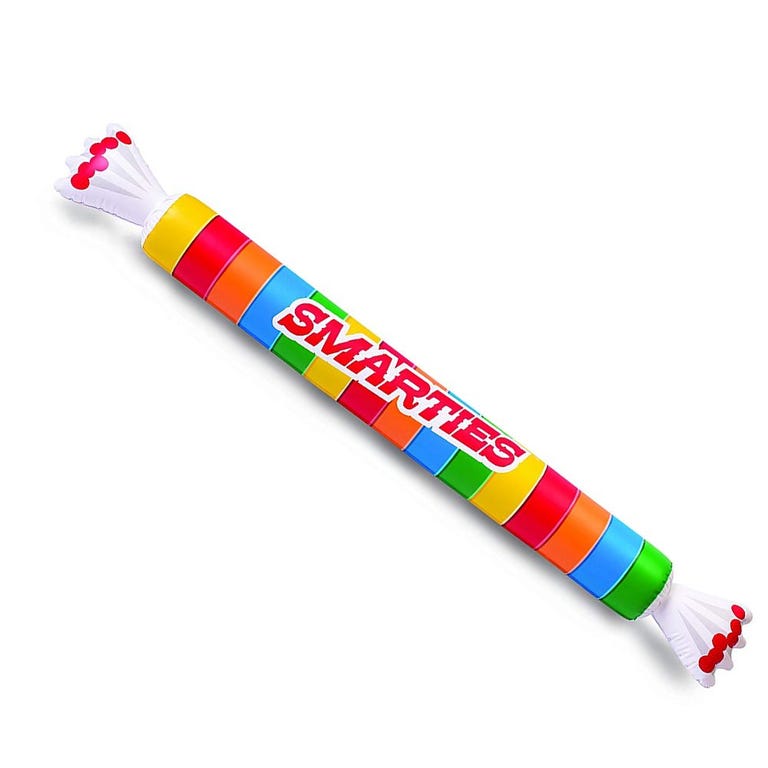 A fun and sweet twist on the classic pool noodle. There's even one for Tootsie Rolls. 
Mimosa Inc Engagement Ring Inflatable Pool Float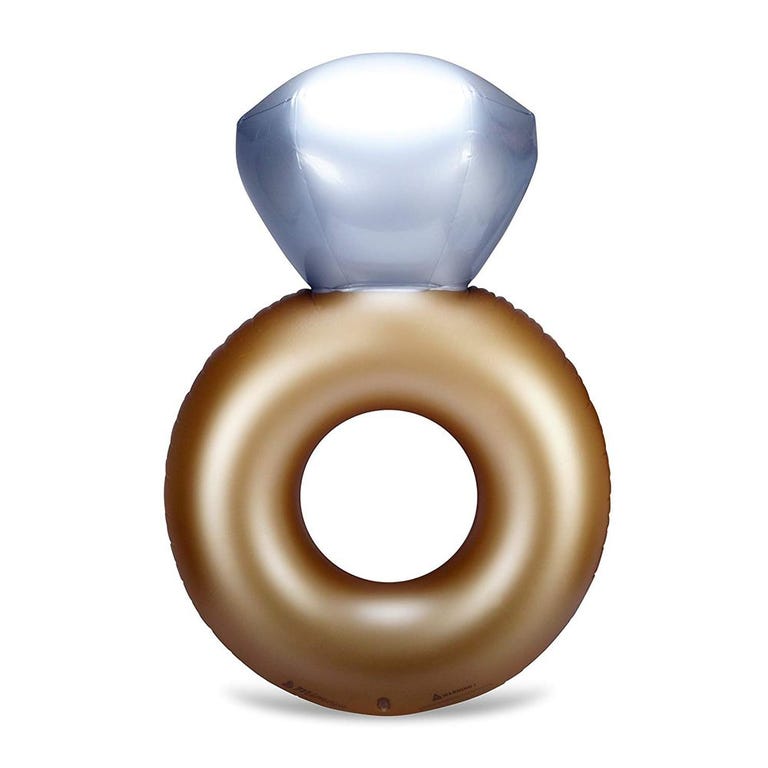 The perfect pool accessory for any bachelorette or engagement party, this ring float will shine brightly in the sun.
PoolCandy Deluxe Illuminated Pool Raft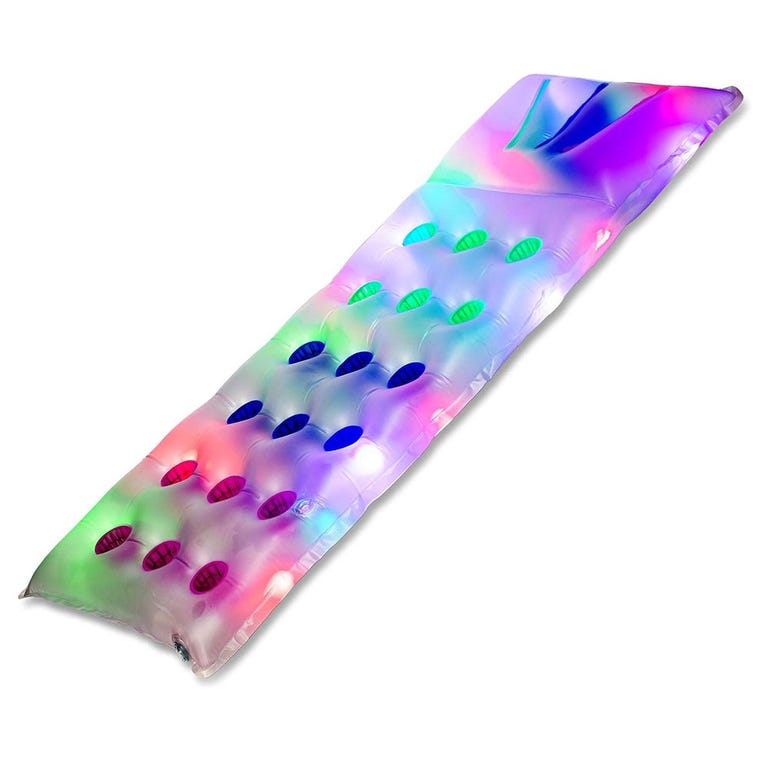 Just because the sun goes down doesn't mean the pool party has to end. This illuminated raft lights up through three light modes: flashing slowly, flashing quickly, and solid-color glow. It runs on three replaceable AA batteries.
BigMouth Inc Giant Avocado Pool Float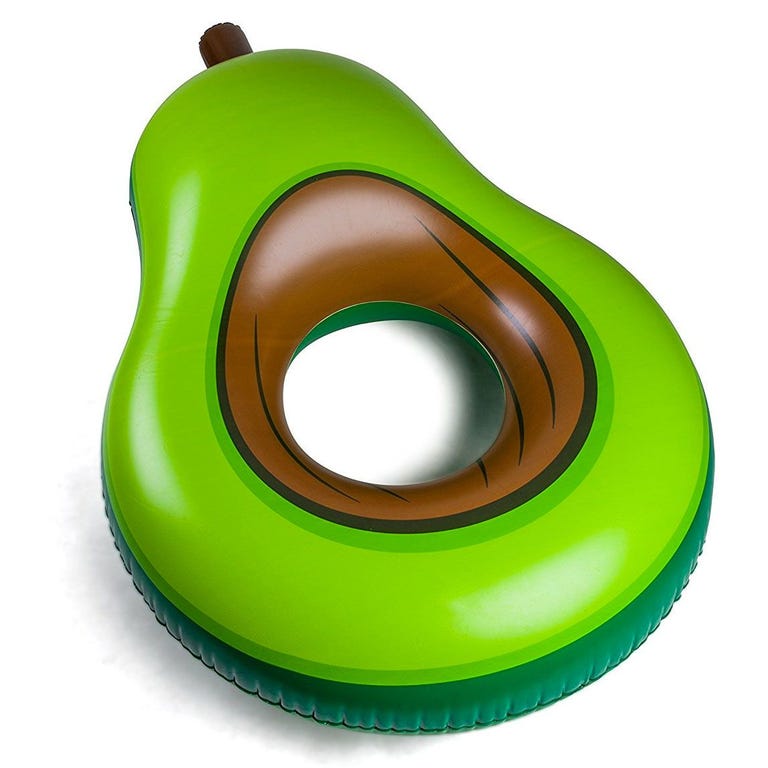 We know, we know. Guac is extra. But with this Big Mouth pool float, it'll be the best money you spent all week.
Get Floaty Narwhal Pool Float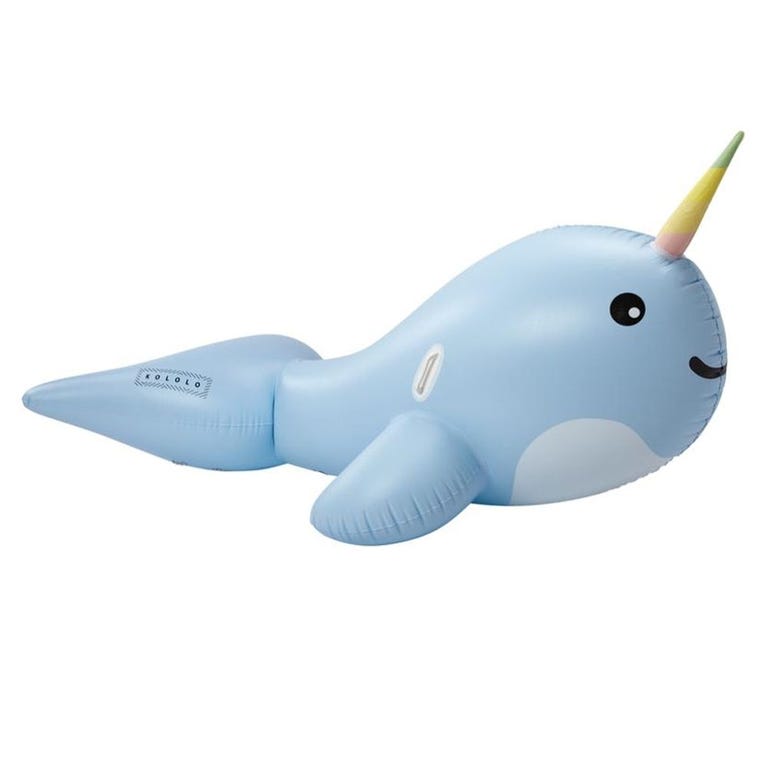 Forget mermaids and other magical creatures, because this one tops them all! Sail off into the sunset on this giant narwhal pool float.
BigMouth Inc Giant Shark Pool Float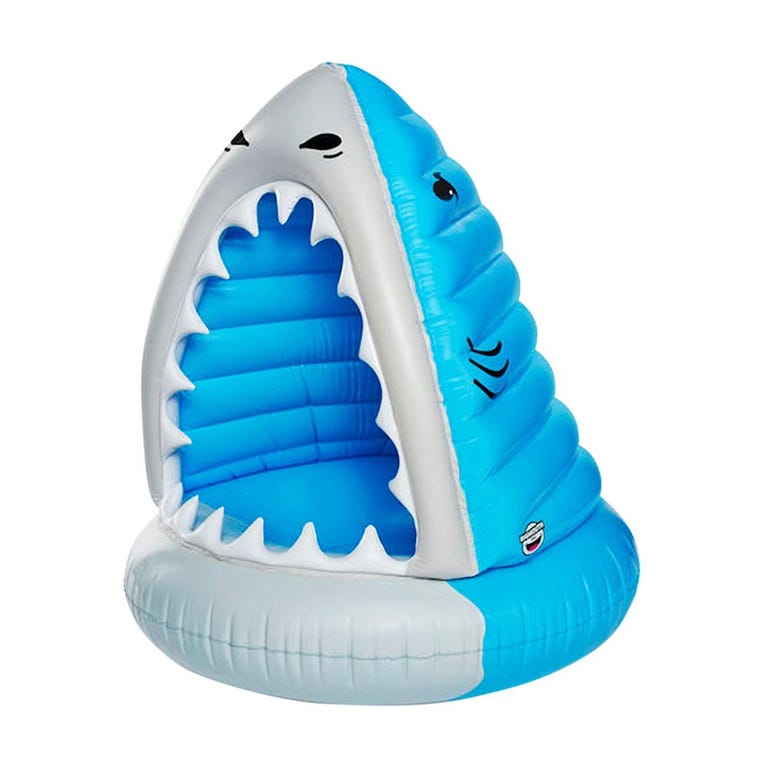 Turn your pool time into a Jaws movie. The shark-mouth float makes it easy to stay in the shade while you relax in the pool. 
BigMouth Inc. Dream Catcher Pool Float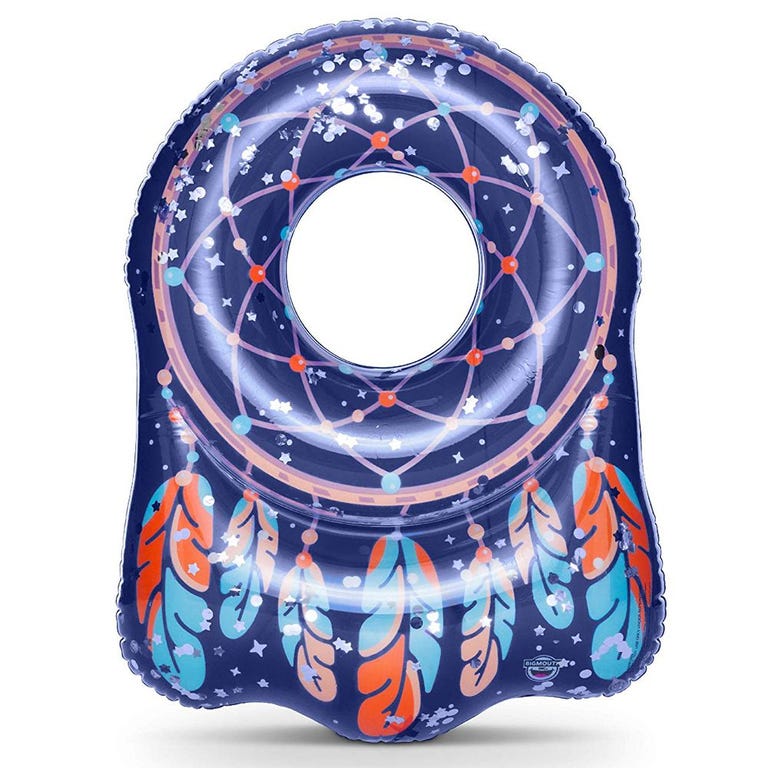 Keep the bad dreams away while you drift into serenity on this dream-catcher float.
Pool Pup Wiener Dog Float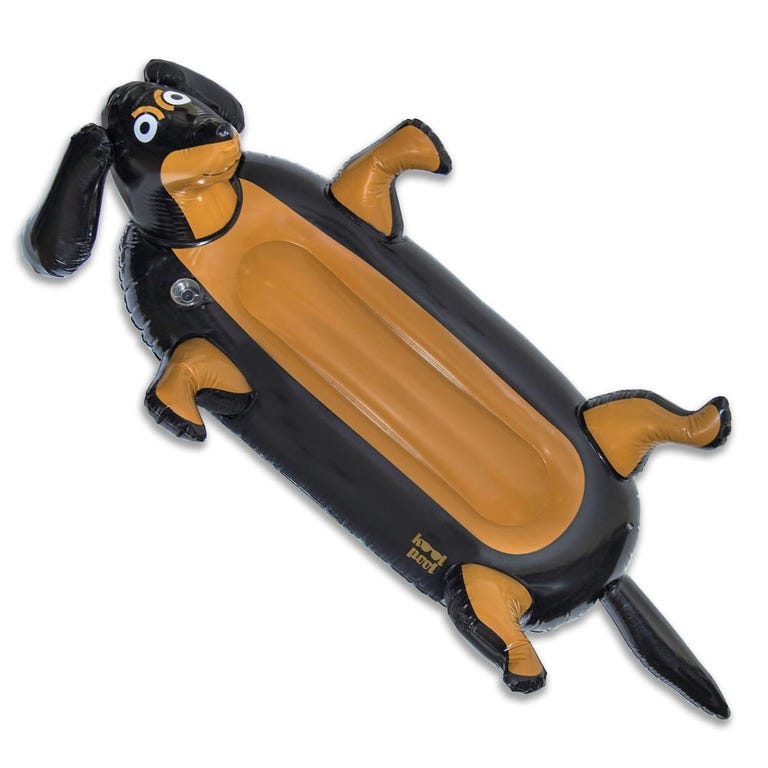 This smiling dachshund pool float is just adorable. He will hold you afloat (including your drink) and you never have to feed or walk him.
Bravissimo Lilo Float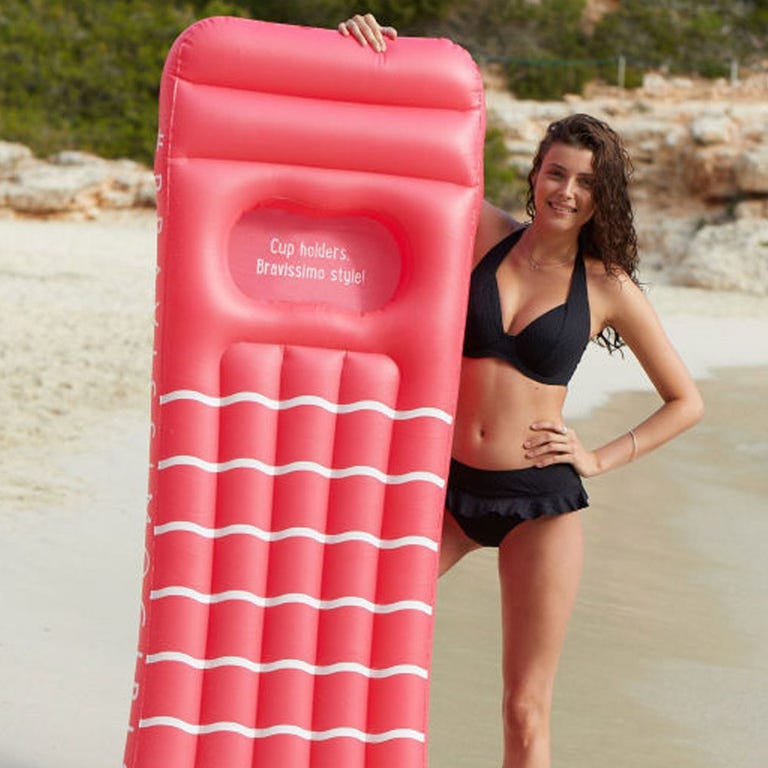 It started out as an April Fool's joke and is now a reality. This Lilo float has cup holders … for your boobs.