Southern Tier Pumking Ale (22-Ounce Bottle)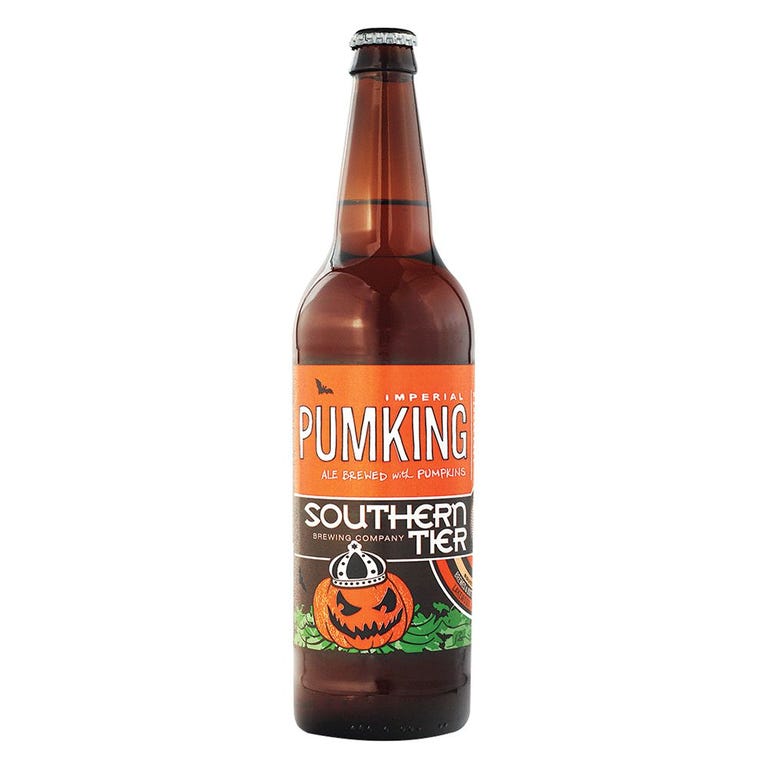 From its big ol' 8.6% ABV to its bold flavor profile of vanilla, allspice, and cloves, Southern Tier's Imperial Pumking Ale is one pumpkin beer that's not playing any tricks! We love this big beer's rich, creamy mouthfeel and perfect amount of crispness.
Shipyard Brewing Co. Pumpkinhead Ale (6-Pack)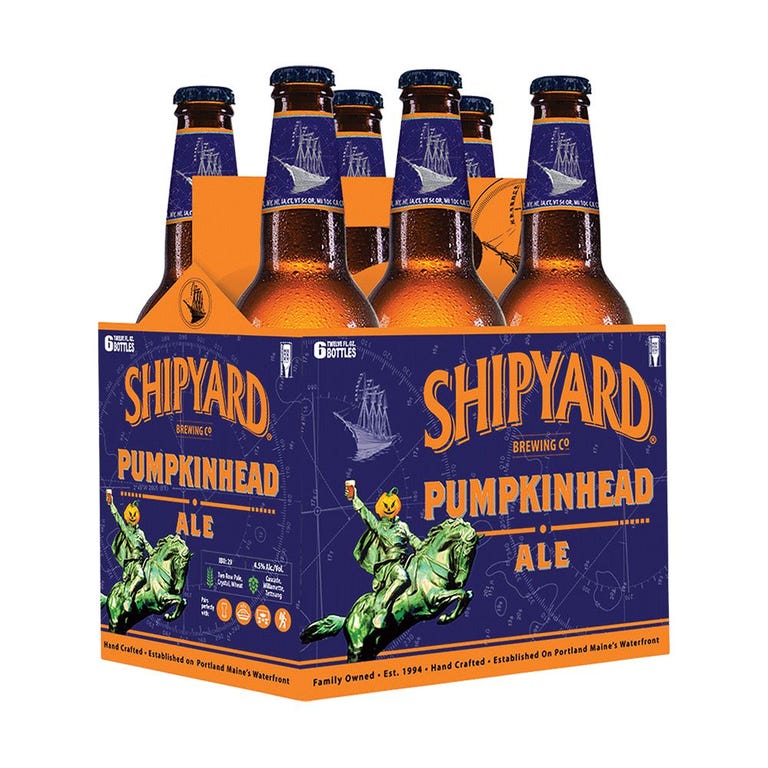 Packed with the warm and comforting flavors of fall, including cinnamon and nutmeg, with one swig of this pumpkin brew you'll be dreaming of Halloween. We love kicking back and sipping this refreshing wheat ale on crisp autumn weekends during camping tripsor after a brisk hike.
New Belgium Voodoo Ranger Atomic Pumpkin Beer (6-Pack)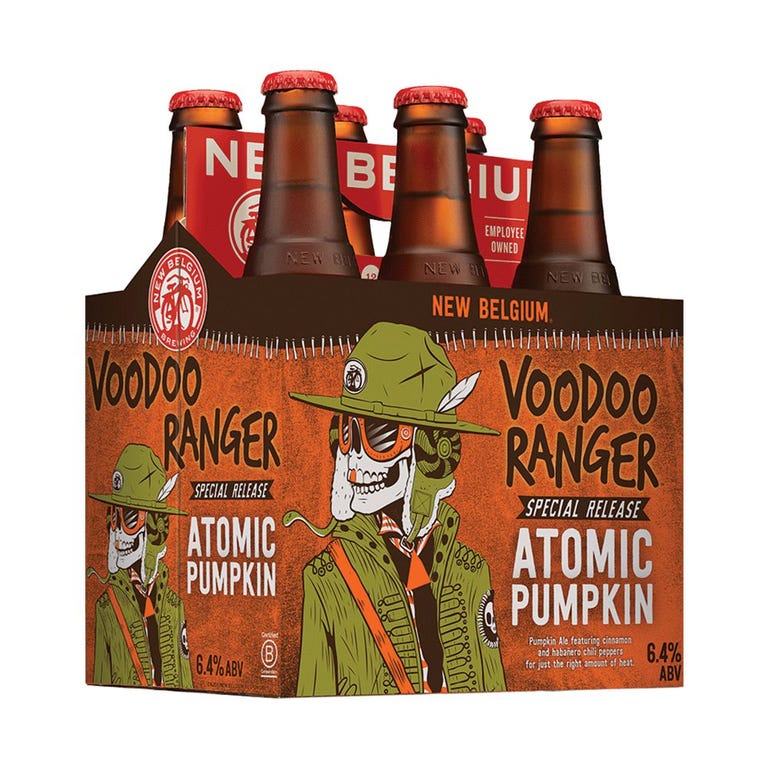 Calling all heat seekers: If you're looking for a big pumpkin beer that tastes nothing like a Pumpkin Spice Latte, look no further than New Belgium's Voodoo Ranger Atomic Pumpkin Beer. With a serious spicy kick thanks to the addition of habanero peppers, Saigon cinnamon, and arbol peppers, this pumpkin beer is certainly not for the faint of heart.
Elysian Night Owl Pumpkin Ale (6-Pack)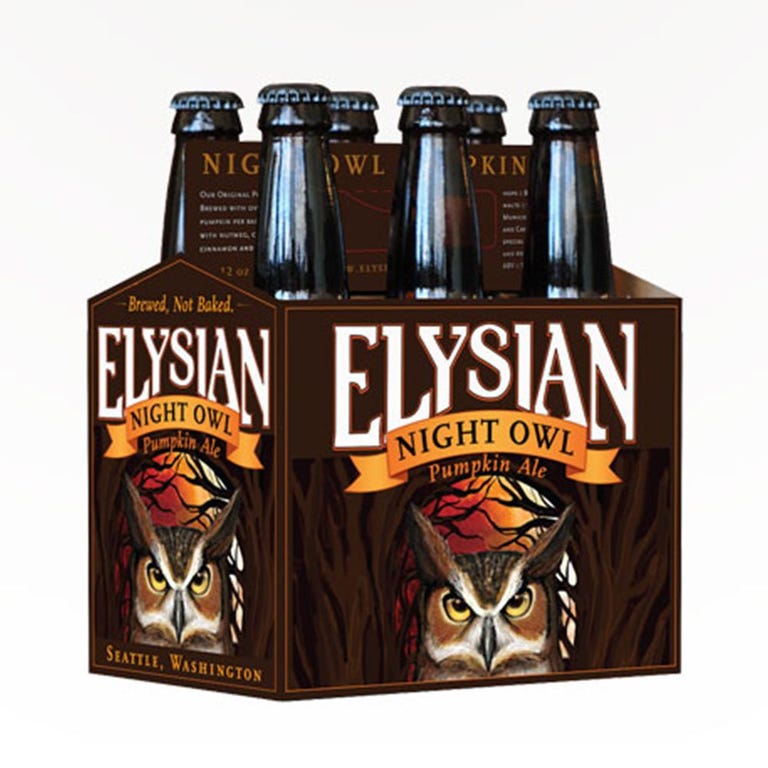 This rich and creamy beer is made with a whopping 150 pounds of pumpkin (including roasted seeds) in each batch. If you're looking for a serious punch of pumpkin pie flavor this fall, this brew is for you.
Weyerbacher Imperial Pumpkin Ale (4-Pack)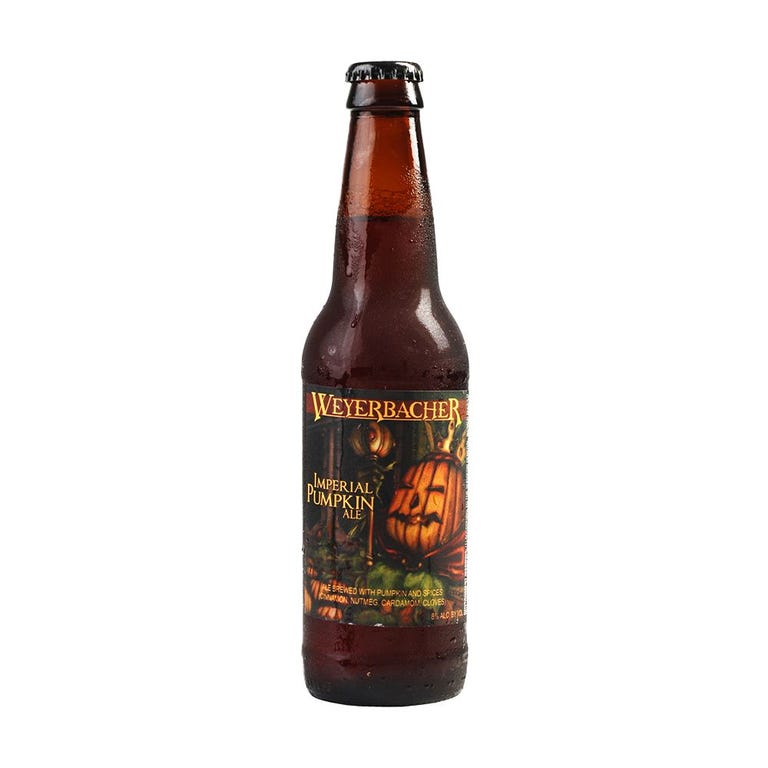 This big beer is loaded with the flavor of cardamom, ginger, and nutmeg, and packs an impressive 8.0% ABV. Since this is not your average all-day sipper, we recommend you pair this beer with a slice of pumpkin pie on a chilly autumn night for a super satisfying nightcap.
See more:
6 Best Irish Whiskey Brands Worth Trying In 2019
5 Tastiest Vodka Brands in 2019