HoneyTree's Raw Organic Wildflower Honey
This raw organic wildflower honey from HoneyTree's is actually produced in Brazil. However, it's one of the few raw honey brands that is USDA-certified organic, which speaks to the brand's agriculturally-friendly sourcing practices. Reviewers love the unique buttery taste this honey gets from the variety of wildflowers used in sourcing.
Nature Nate's 100% Pure, Raw & Unfiltered Honey
A best-seller on Amazon, users love sweetening their tea with Nature Nate's 100% Pure, Raw & Unfiltered Honey. This honey comes straight from the hive without any pasteurization or addition of other ingredients like corn syrup, sugar, or hidden preservatives. Therefore, you can feel good about adding a few teaspoons to any dish.
Desert Creek Honey Raw Texas Honey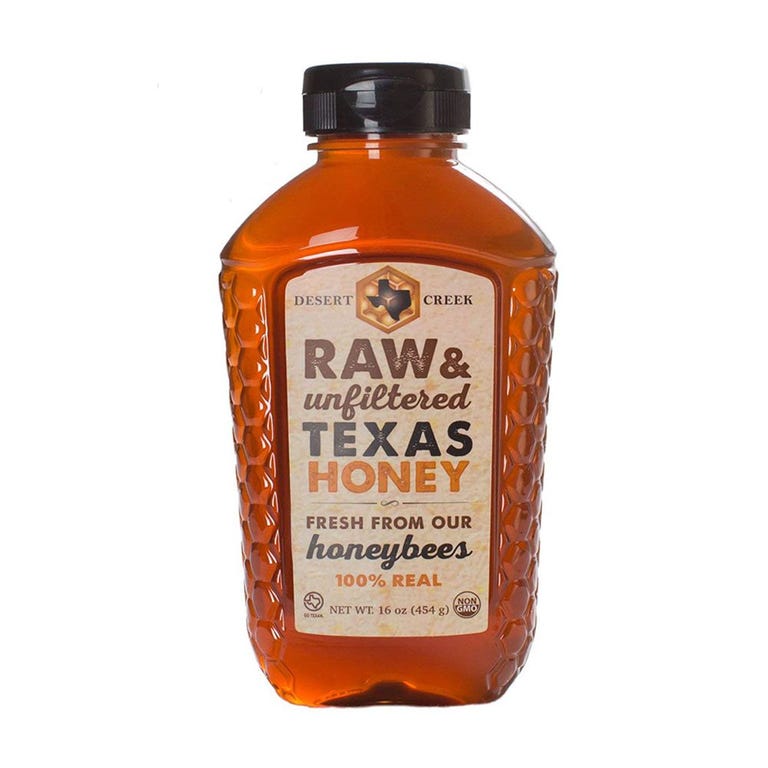 $9.49
SHOP NOW
Coming from a family-owned-and-operated brand of beekeepers in Texas, this raw wildflower honey from Desert Creek Honey is unheated, unpasteurized, and unfiltered to provide pure, nutrient-dense local honey.
Reviewers with young family members who have sugar intake-related health issues. For examples, diabetes specifically seek out this low-glycemic brand as a delicious option for peanut butter and honey sandwiches, spreads, and dips. Moreover, customers swear by the rich molasses-like flavor of this raw honey as well.
Prince & Spring Organic Unfiltered Raw Honey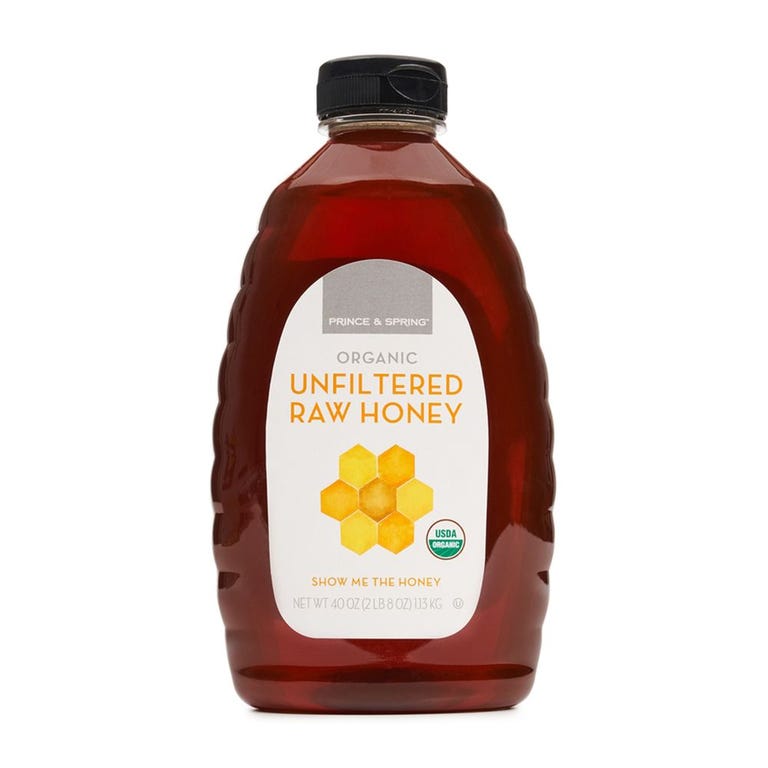 $10.99
SHOP NOW

Part of Boxed.com's bulk online grocery line, this Prince & Spring Organic Unfiltered Raw Honey is one of the best bargains you can find online in terms of quality, size, and price. This oversized 40-ounce jug of raw honey is perfect for large families or serious honey lovers. Simply, drizzling this rich honey onto your morning yogurt or smoothie bowls for a natural boost of sweetness.
L.R. Rice Local Northeast Hive Honey
Coming from a small family business since the 1920s, L.R. Rice Honey is the product of three generations of beekeepers who produce only local honey varietals in regions. They are Northern California, Colorado, and — in this case — the Northeast, for example.
This Local Northeast Honey contains 21 vitamins and minerals, amino acids, and enzymes, and it's made from a blend of local Northeast flowers and nectars. Reviewers describe the taste of this raw and unfiltered honey as earthy and mild. It's a refreshing alternative to other sticky-sweet pasteurized honey on the market.
Savannah Bee Company Raw Acacia Honey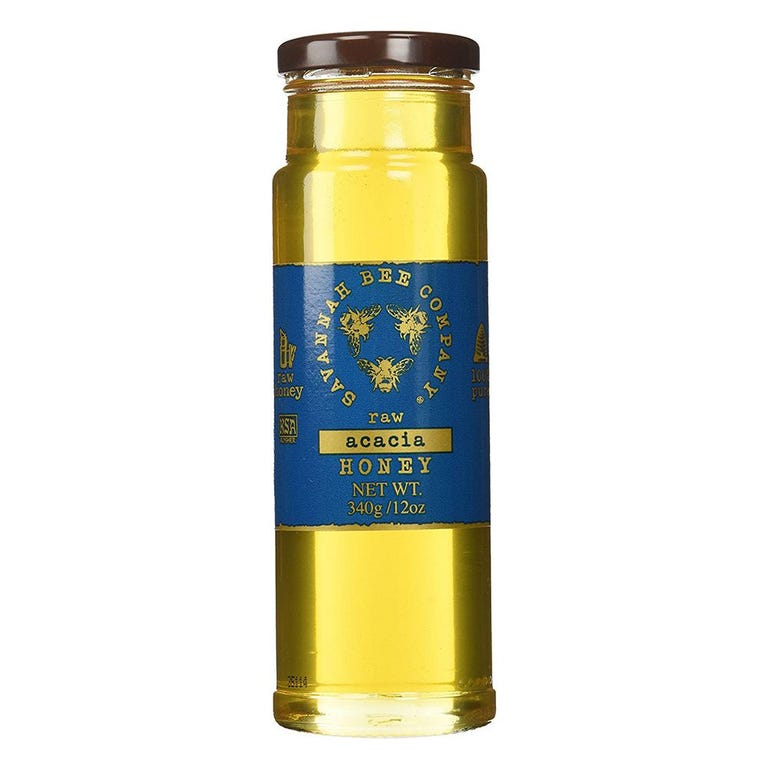 $23.10
SHOP NOW

People collect Savannah Bee Company Raw Acacia Honey from a range of Acacia tree blossoms in Hungary's highlands, and the luscious flavor varies depending on "the whimsy of the bees." With a clean and light vanilla flavor, we love topping our morning toast with a spoonful of this raw honey goodness.
Wholesome Sweeteners Organic Fair Trade Raw Honey
This USDA-certified organic raw honey has a rich, creamy, and complex flavor. Reviewers describe it as similar to butterscotch. Mayan beekeepers collect it in southern Mexico via fair-trade.
Steens Raw Cold Pressed Manuka Honey
Steens Raw Cold Pressed Manuka Honey from New Zealand is one of the best sources of amino acids and B vitamins. This combination is helpful to improve digestive and respiratory health, energy levels, and more. This potent honey has an almost-medicinal aroma and super fresh, raw taste.12 of 12BestProducts.comPin It for Later ! Besides, enjoy Comvita manuka honey, truly a gift from the bees, it also produced in New Zeeland that pollinates the native manuka bush. Enjoy straight from the jar, or add to cereals, porridge, hot drinks and more
See more:
12 Tasty Gluten-free Pasta Brands That Don't Skimp On Flavor
9 Best Frozen Pizza Brands For A Perfect Quick-Meal 2019