Higo LED Slap Armband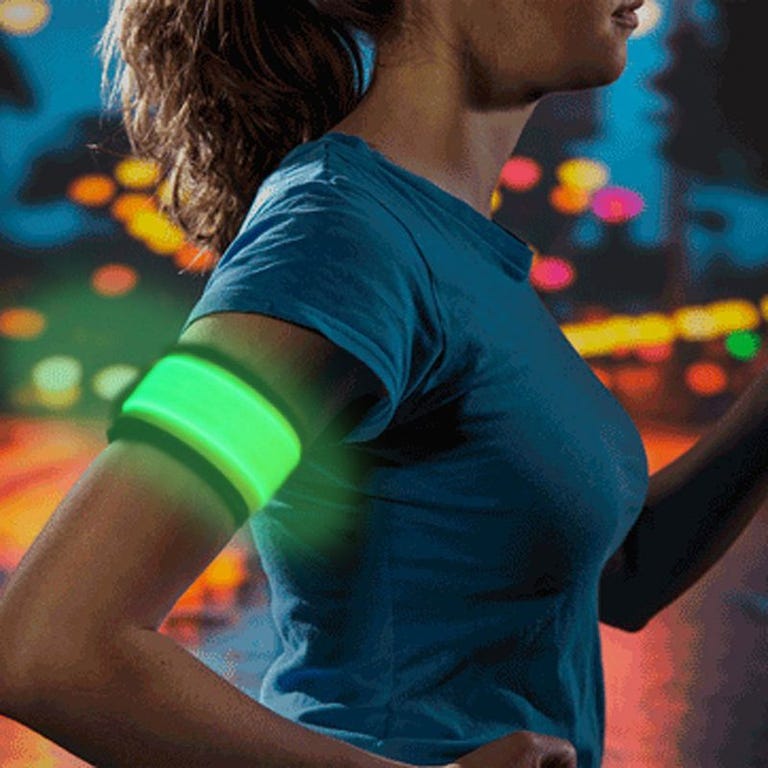 Remember those slap-on bracelets that were so fun as a kid? Well this is the adult version, and it's made to keep fitness lovers safe outside at night.
Amphipod Vizlet Triangle LED Reflector Clip On Light
Simple yet effective, this light clips on to anything you're wearing. Just press the on button, and the LED light will flash. You could even clip one on your dog's collar, too.
InnoGear 5000 Lumens Max Bright Headlight
If you want there to be absolutely no question you will be seen, strap on this strobe light-esque headlamp. It cranks out up to 5000 lumens, and has multiple steady modes plus a flashing mode. The center strap keeps it stable when you're in motion, and it's waterproof, so you won't get electrocuted from sweating too much.
Nathan Lux Strobe RX Clip On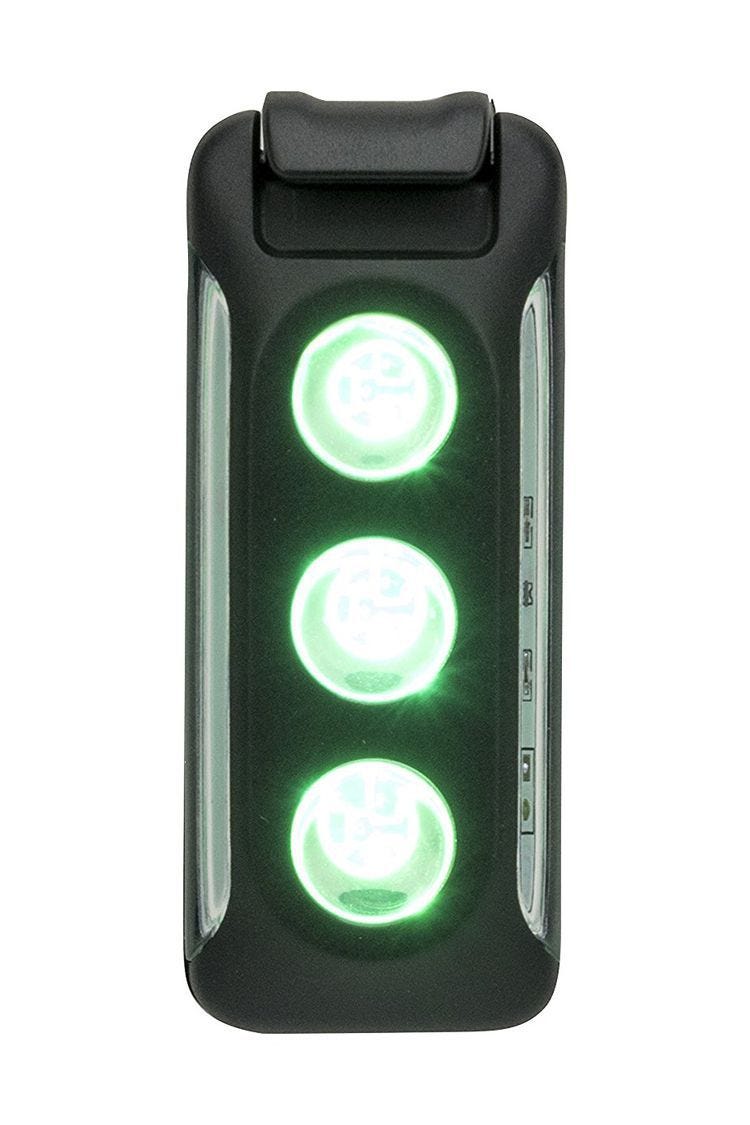 With up to 10 hours of burn time, this will keep you visible on even the longest of nighttime runs. Just plug it into the USB charger to give it some juice between uses. If steady lights aren't enough, turn on the strobe settings, and try to keep from dancing as you run.
Amphipod Xinglet Lite LED Vest
This is an LED-powered upgrade to Amphipod's popular Xinglet reflective running vest. Now you'll be visible, even when car lights aren't shining, from 360-degrees. This vest is also super light and made of a stretchy material, so you won't feel tied down.
Nathan Neutron Fire Headlamp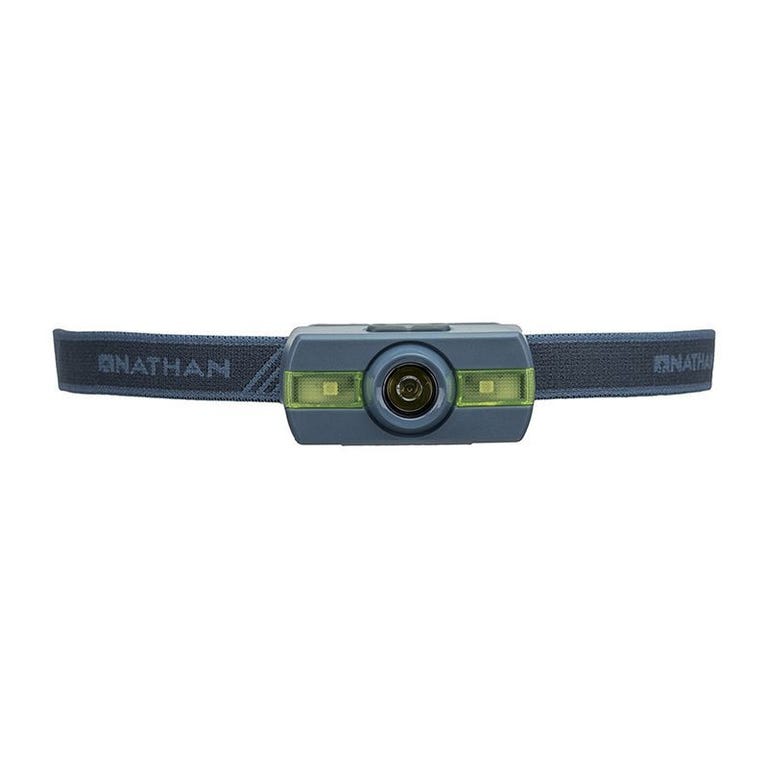 This headlamp will fit snugly on your head so there's no bouncing around. There are five lighting modes. Set it to run spotlight and floodlight simultaneously, so the path will be illuminated, and others will see you coming from far away.
GoMotion Corelite Waist LightGoMotion
Slide this light into the waist belt and you'll have a powerful, hands-free beam to lead the charge. Adjustments are ample – point the light up, down, or straight ahead, and change from a narrow to a wide beam, depending on where you're running. The battery pack (in back) has a flashing LED light, too.
Nathan Zephyr Fire 300 Hand Torch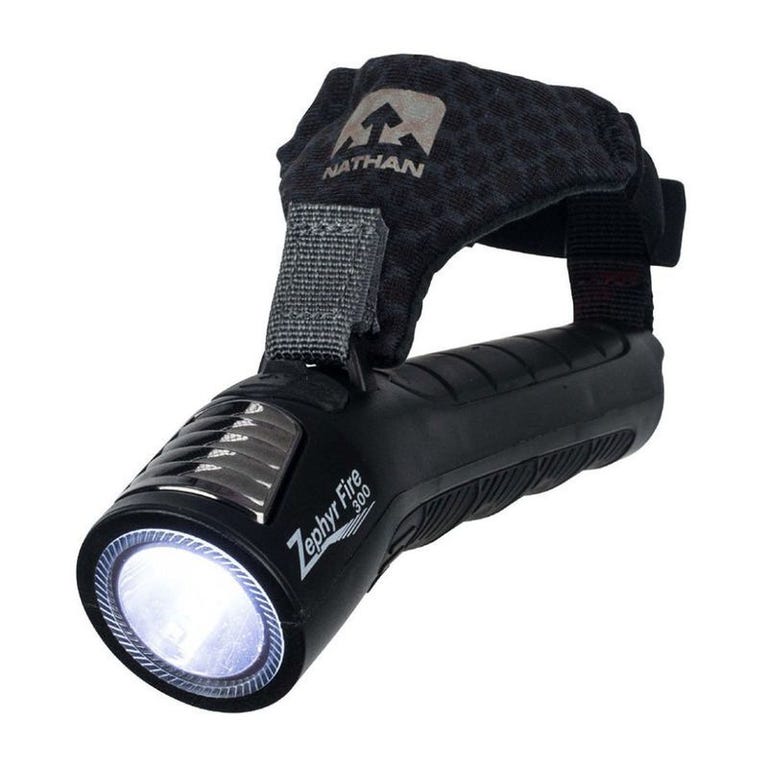 Strap this torch around either hand and hit the trail. The downward angle lights up your path, but you can also point it ahead to scope out your route. It's even got an emergency siren feature that cranks out a deafening tone should you need assistance.
Reflective Vest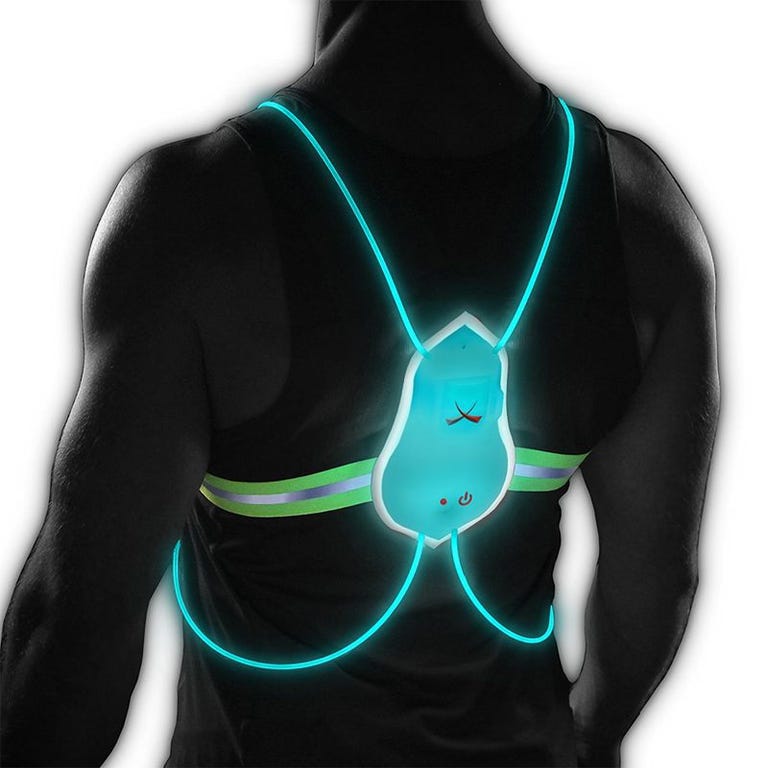 This lightweight vest has really taken running lights to a new level. At just 6.5 ounces, you'll forget you're wearing it. But with 360-degree visibility, motorists will spot you from blocks away. You can even switch between 6 colors, depending on your mood.
See more: