THE BEST SHORT HAIRSTYLES FOR A DRAMATIC CHANGE IN 2019
A bob doesn't have to be basic!
Julianne Hough's Choppy Textured Bob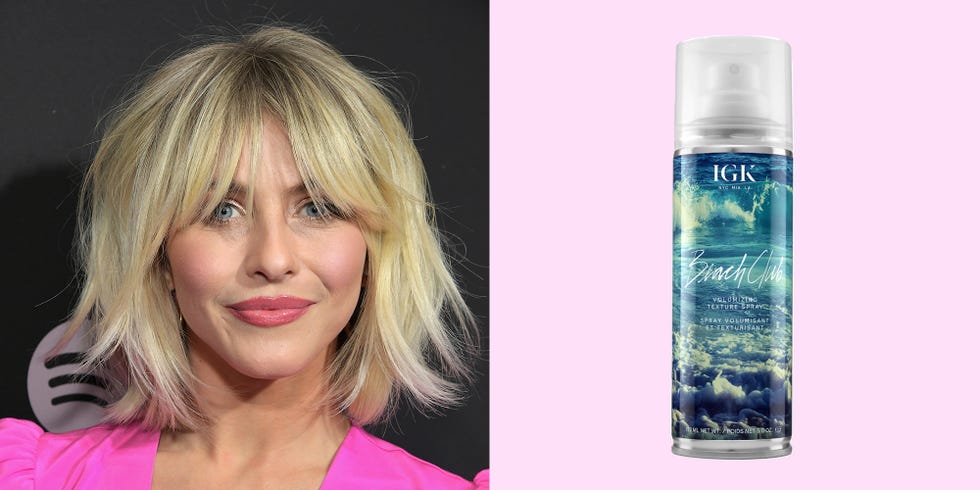 Use: IGK Beach Club Texture Spray, $29 BUY NOW
Seriously, is there any hairstyle Julianne Hough can't pull off? One of her many iconic looks, this choppy, textured bob just screams summer. It's light, fresh, and fun!
Style it the easy way with IGK's incredible Beach Club Texture Spray. Just spritz it on at the roots, shake it out with your fingers, and enjoy your funky new look.
More: The Hottest hair color Hairstyles
Karlie Kloss's Short Platinum Hairstyle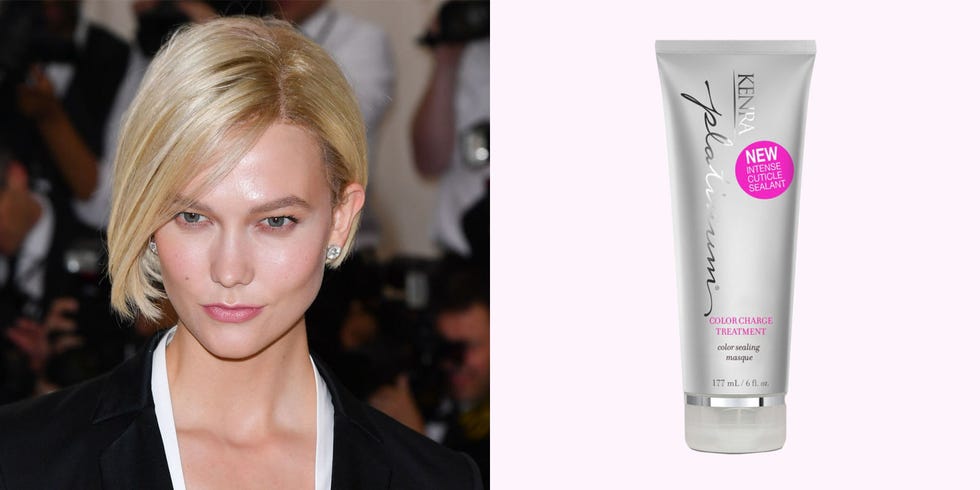 Use: Kenra Professional Platinum Color Charge Treatment, $16.60 BUY NOW
Karlie Kloss always slays the red carpet, but we think it's safe to say the supermodel's short haircut is just as sexy as her many killer dress choices. Tacking her onto the roster of babes gone super blonde, we fully support Kloss jumping on the bandwagon.
If you're inspired to play it platinum, store Kenra Professional's new Platinum Color Charge Treatment in the shower at all times. Infused with a "high-performance, fade-fighting" technology, the 5-to-15-minute leave-in-and-rinse treatment seals in moisture and maximizes color stay.
Ruth Negga's Waved Pixie Hairstyle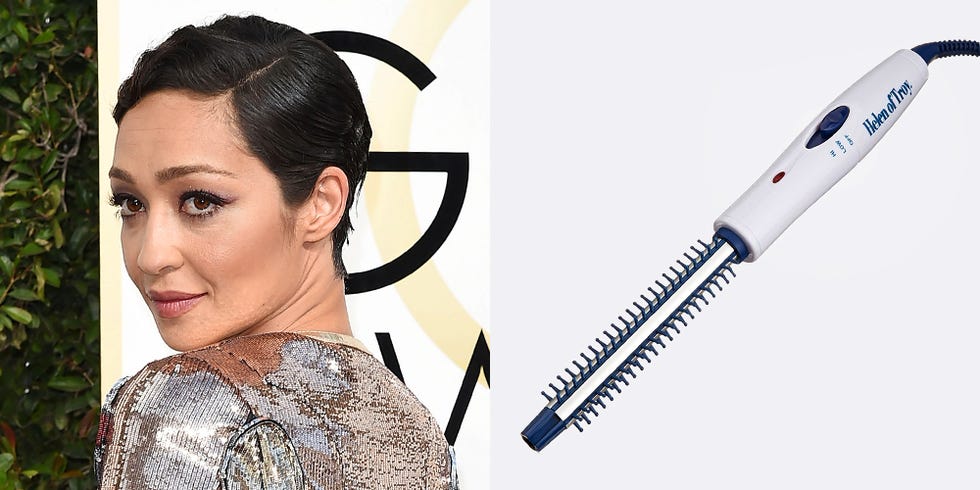 Use: Helen of Troy 1512 Brush Iron, $15.44 BUY NOW
We're loving Negga's slicked-back bob because while the 'do stresses all business in the back, the side-swept coils have our attention in the front. Besides the necessity of strong pomade to get that hardened look, master this chic, miniature combover with the Helen of Troy Brush Iron. It features a lifetime heating element and cool tip for styling, so you're ultimately getting a brush and heat styler in one.
Nina Dobrev's Choppy Bob Hairstyle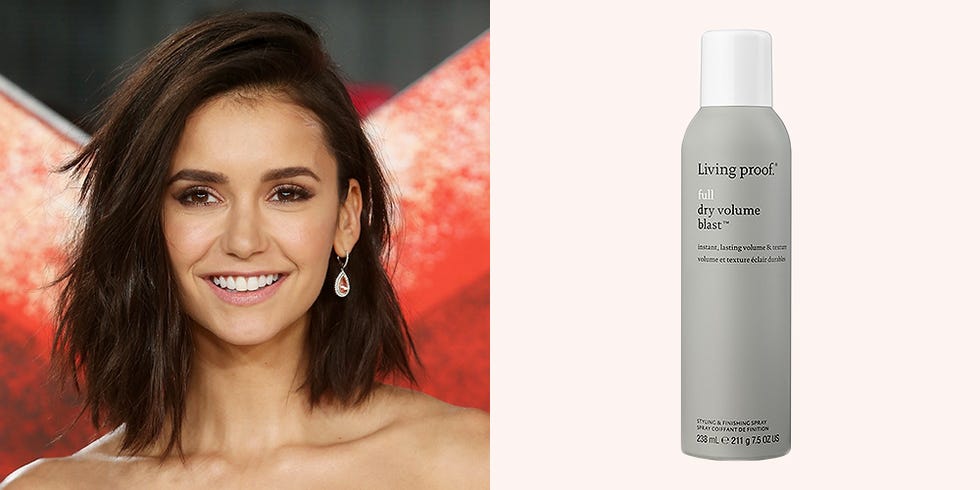 Use: Living Proof Full Dry Volume Blast, $20.33 BUY NOW
To some, Nina Dobrev will always be Degrassi's it-girl. To others, Vampire Diaries' reluctant bloodsucker Elena Gilbert. Either way, the Bulgarian beauty has always donned thick, voluminous mermaid locks we've grown to obsess over and envy.
It was a shock to fans, but this Hollywood starlet chopped her locks, looking every bit the iconic bombshell that she is. This choppy lob is sure to have fans coming to the short side, and if you're up for the cut, Living Proof's Full Dry Volume Blast will give you the same body.
Kristen Wiig's Blunt Pixie Hairstyle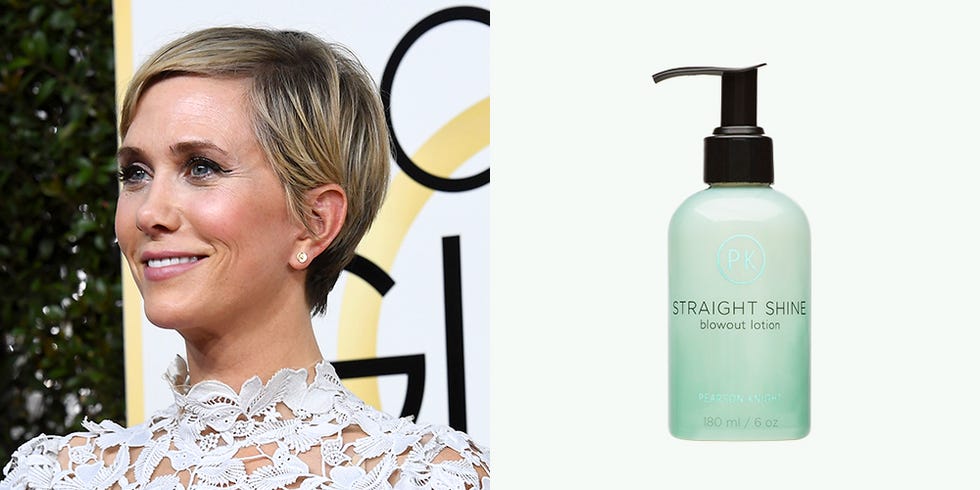 Use: Pearson Knight Straight Shine Blowout Lotion, $36 BUY NOW
Though this beauty ed favors this Bridemaids actress' signature wispy bob, this boyish cut is an incredibly chic switch-up for Wiig. The simple cut was a statement in itself, as if to say shorter hairdos don't necessarily need to be done up to compete with the intricate styles of longer cuts.
Our advice is to leave strands looking natural more often than not, but to ensure a correct straight fall, finger Pearson Knight Straight Shine through each layer.
Kristen Bell's Side-Part Hairstyle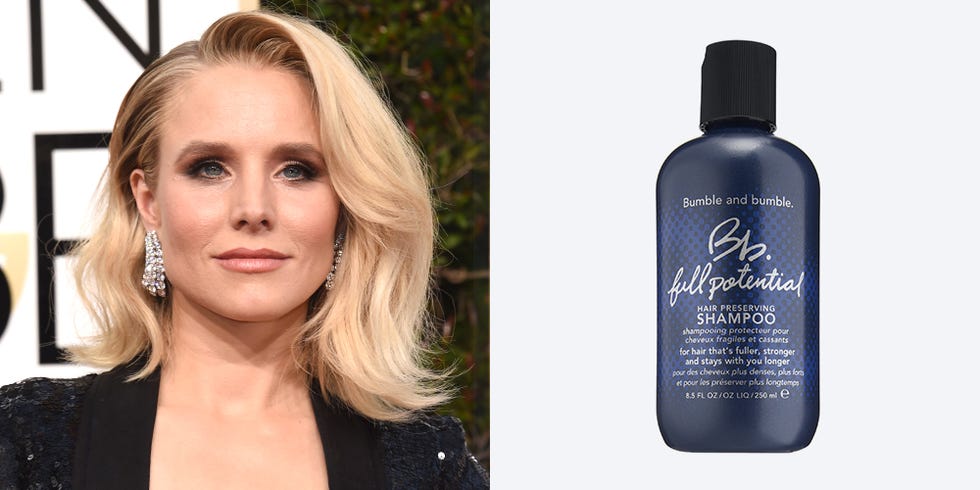 Use: Bumble and bumble Full Potential Hair Preserving Shampoo, $31 BUY NOW
Not all of us want to be big stars, but we'd definitely like to dig into their hair products. Kristen Bell's amped side part is cutting edge, complementing the actress's smoky eyes to a T.
Get the look by focusing heavily on volume levels, meaning you want hair to reach its literal full potential. To do so, begin with a volume-enhancing base like Bumble and bumble's Full Potential shampoo.
Evan Rachel Wood's Waved Pixie Hairstyle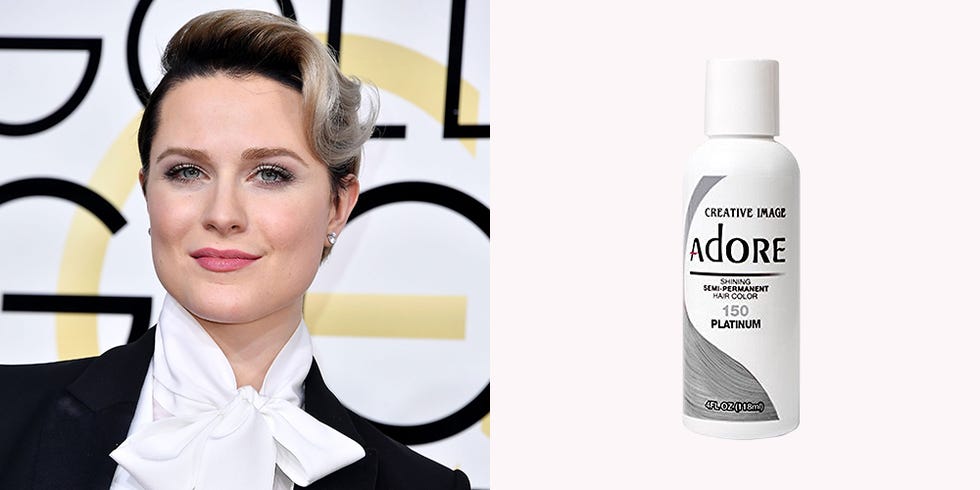 Use: Adore Creative Image Semi-Permanent Hair Color in #150 Platinum, $11.58 BUY NOW
Evan Rachel Wood's nod to David Bowie here was astronomical, blurring the lines between the fashion expectations of women and men. Taking a step back from her dapper tuxedo, however, her gray strands placed in a waved side part were also an unexpected look for the nominee. Sideswept looks aren't new, but a gray streak is one trend we'd like to see more of.