Mobvoi TicWatch Pro Wear OS Smartwatch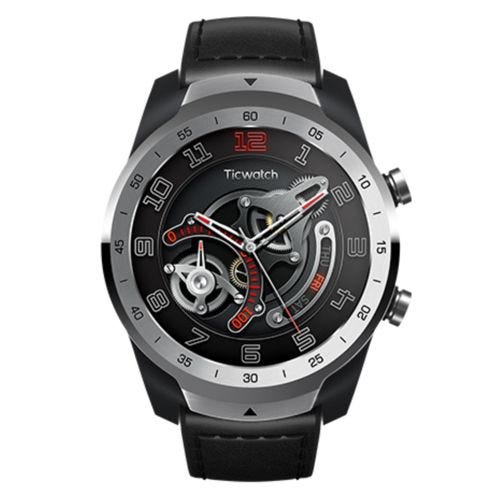 The TicWatch Pro is the best Wear OS smartwatch option out there today. It's elegant, packed with cool features, and headlined by a sophisticated layered display setup. It consists of a crisp AMOLED touchscreen and a high-contrast LCD panel. The latter enables the TicWatch Pro to last up to a month between battery charges in an essential mode, which displays only time and fitness data.
Other key features of the TicWatch Pro include a built-in heart-rate sensor and GPS for accurate activity tracking, easily swappable straps for seamless customization, and an IP68 rating for water resistance (this means that the smart timepiece is not suitable for swimming). The TicWatch Pro is available with a silver or black case.
Mobvoi Ticwatch E​ Wear OS Smartwatch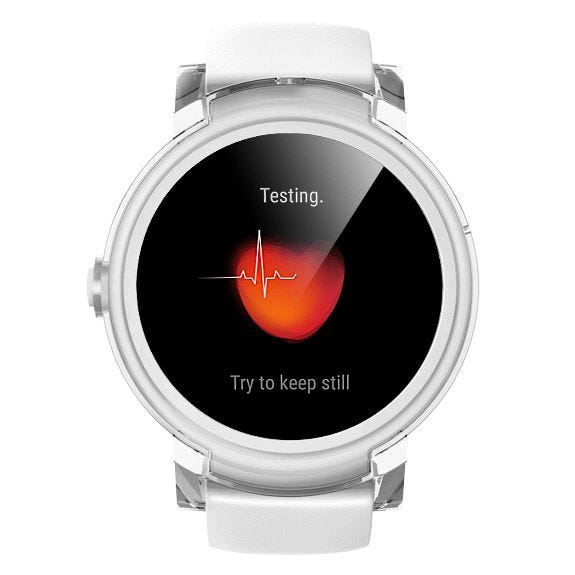 Clocking in at a price well below $150, the Ticwatch is the best option for budget-conscious buyers, so long as you don't mind its plastic case. It has all the basics to deliver a good Wear OS experience, including a sharp, fully circular OLED display, a built-in heart-rate sensor, a GPS chip, and standard 20-millimeter straps for easy customization. Mobvoi claims that the gadget can last up to two days between battery charges.
The case of the smartwatch is available in three colors with a matching silicone band ― black, white, and neon green (the manufacturer calls the color lemon).
An editor from Digital Trends commended the Ticwatch E for offering a colorful design and a built-in heart-rate sensor at an attractive price point. He also noted, though, that the plastic body of the device looks decidedly low-budget.
LG Watch W7 Wear OS Smartwatch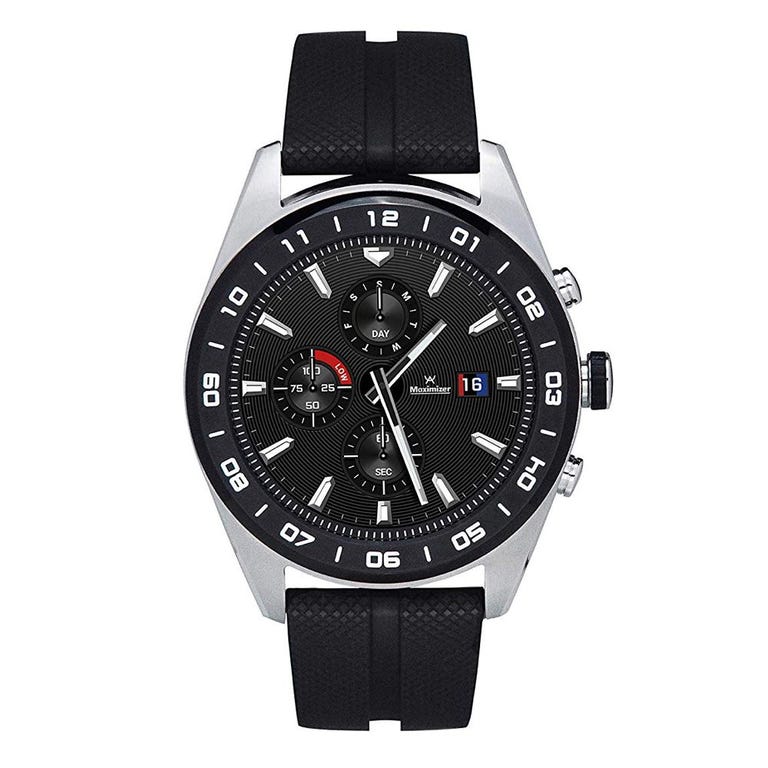 The LG Watch W7 sets itself apart from the competition thanks to a sophisticated movement with mechanical hour and minute hands (the result of a collaboration between the tech giant and the Swiss company Soprod SA).
Rather impressively, the timepiece can last more than 3 months in watch-only mode between battery charges.
Other key specs of the smartwatch include a built-in GPS, IP68 rating for water resistance, and standard 22-millimeter lugs for easy strap changes. An accelerometer, a gyroscope, and a barometer are also on board. One downside: The LG Watch W7 lacks a heart-rate sensor for precise fitness tracking.
Casio Pro Trek WSD-F30 Wear OS Smartwatch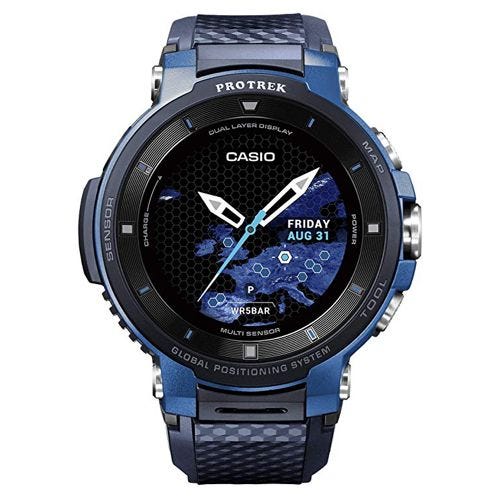 Made by the company that's been synonymous with tough watches since the early '80s, the Casio Pro Trek WSD-F30 is the most rugged Android Wear smartwatch available today. Designed for outdoorsy personalities, the watch has built-in GPS, a sophisticated dual-screen setup (it has one monochrome and one color display panel), and a 50-meter water-resistant body.
We like that, unlike its predecessor, the Pro Trek WSD-F30 has a fully circular touchscreen. The rugged timepiece has up to a month of battery life in watch-only mode and a full day of use as a smartwatch.
The WSD-F30 is a tad more compact compared to the previous generation, but it's still massive compared to its rivals. It's also worth noting that the smartwatch lacks a heart-rate sensor.
Skagen Falster 2 Wear OS Smartwatch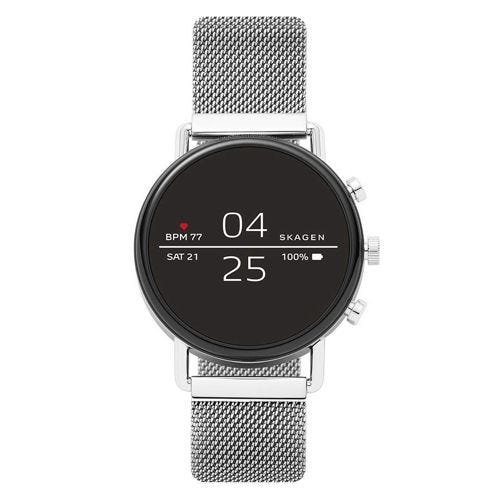 The Falster 2 by Skagen features the company's signature minimalist design, headlined by a 40-millimeter stainless steel case that's compact and incredibly comfy to wear. It's paired with an excellent mesh bracelet crafted from the same material.
Other key highlights of the Falster 2 include a fully circular OLED display, a built-in heart-rate sensor, and a battery that can last a full day. And it's fully waterproof, so you can take it for a swim if you wish.
The gadget has cool watch faces designed by Skagen that you can order it in a number of finishes on a mesh bracelet or a leather strap. We like that the smartwatch has standard 20-millimeter bands, allowing you to easily customize it to your liking.
Michael Kors Access Sofie Wear OS Smartwatch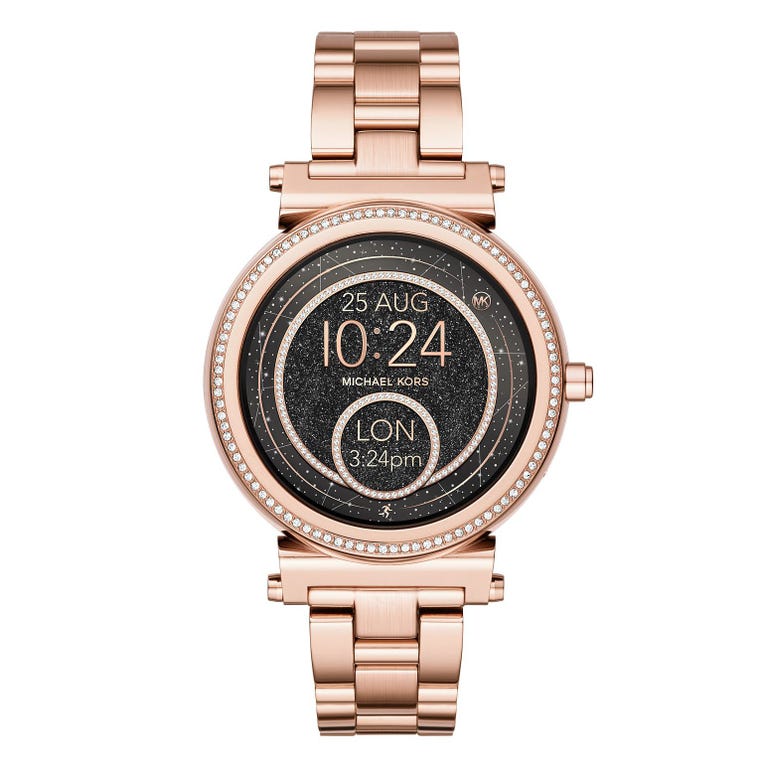 The Michael Kors Access Sofie smartwatch is a fashion-forward offering designed for women. Available in a multitude of styles, the gadget has an oversized, water-resistant case made from stainless steel, a fully circular AMOLED display, user-replaceable straps, and a 2-year warranty.
In case you find gold to be too flashy, don't despair — the watch is also available with a silver case.  
See more interesting products in here