California Home Goods Set of 12 Square Glass Spice Jars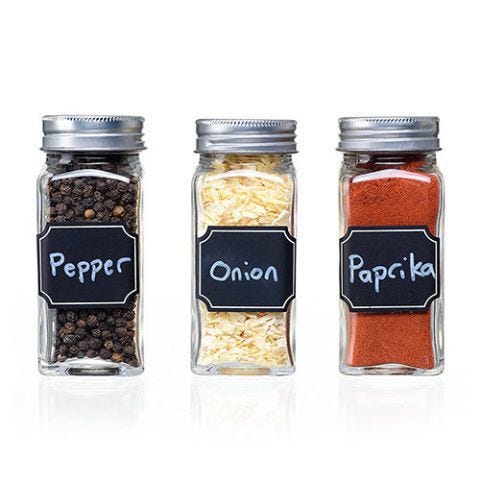 These 4-ounce square glass spice jars from California Home Goods come with snap-on plastic shaker tops, an airtight metal lid, and fun blank chalkboard-style labels and a pen to ensure that your spices are beautifully labeled. We love the chic and modern contrast that these dark black labels bring to any spice rack.
Ball Miniature Storage Jars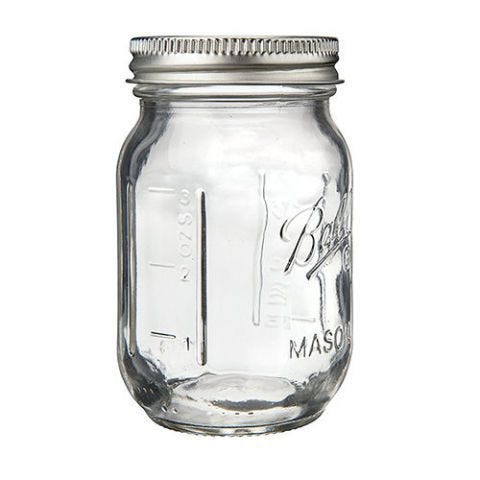 These classic 4-ounce miniature Mason jars from Ball will add a touch of rustic charm to any spice rack, kitchen counter, or wall shelf. Whether you fill these jars with whole bay leaves, dried sage, or even delicate vanilla beans, these screw-top jars will keep your favorite herbs and ingredients fresh while they're on display.
DecoBros 12 Spice Bottles With Label Set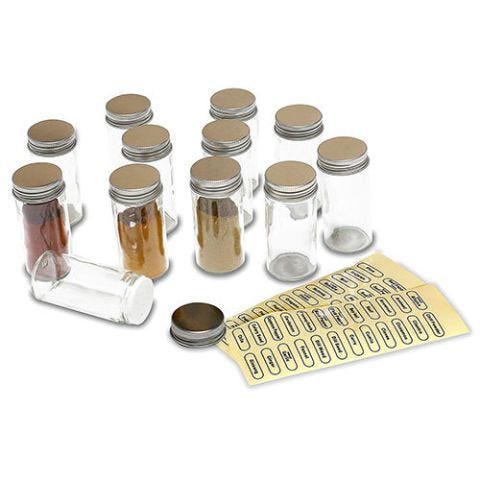 This basic yet sleek combination pack includes 12 clear-plastic spice bottles, shiny plastic chrome lids, and 48 pre-labeled spice tags so that you never mix up cilantro with parsley ever again! Your guacamole recipe will thank you
Libbey Vibe 12-Piece Mini Glass Jar Set With Lids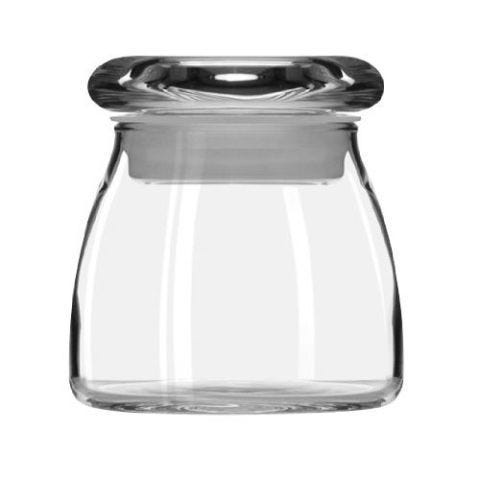 We love the simple aesthetic of these spice jars from Libbey to add a classic touch to kitchen countertops. Stock a few of these canisters with traditional Italian spices like crushed red pepper, oregano, and dried basil for your next family pizza night.
SpiceLuxe 12 Square Glass Spice Bottles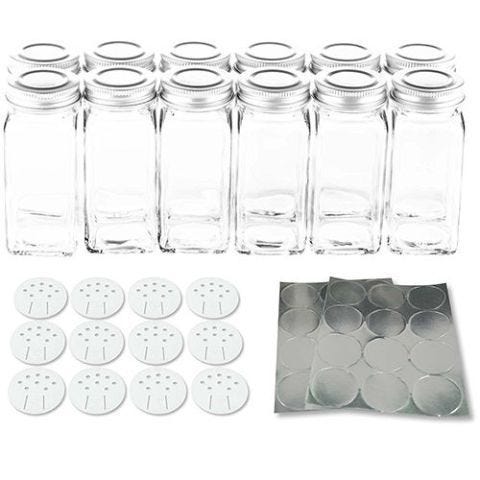 If you're limited on kitchen storage space or are looking for options that can fit snugly into angular shelf units, these square-shaped glass spice bottles from SpiceLuxe will make your life much easier. The clean uniform shapes also look gorgeous when filled with variously colored and textured spices from around the world.
Cook N Home 8-Piece Spice Bottle With Stainless Steel Cap Set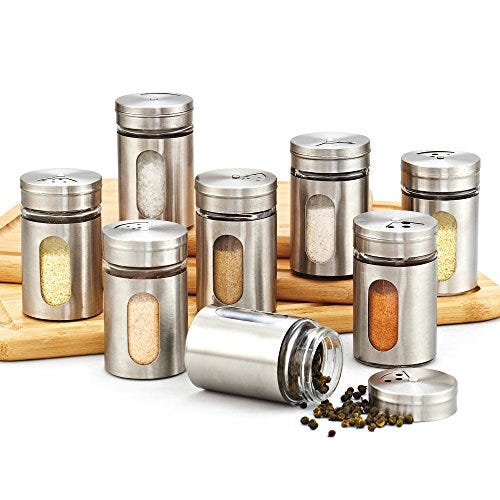 For kitchens that feature a more modern aesthetic, opt for this sleek set of eight stainless steel spice bottles with caps. Each bottle features a clear glass window along the side and bottom for quick and easy seasoning identification.
Cornucopia Brands Mini Hexagon Glass Jars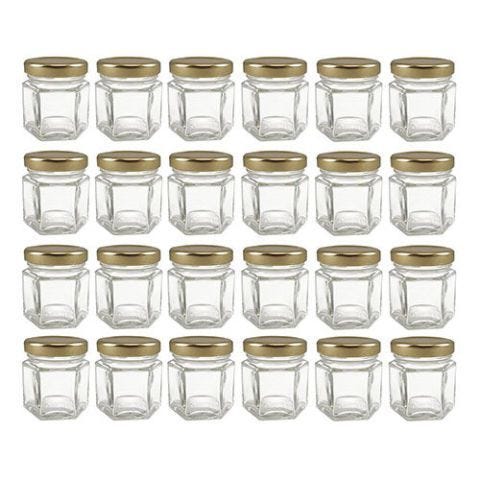 Whether you're mixing up your own custom house spice blends or looking for a way to easily store your favorite spice rubs for barbecue season, these hexagon-shaped glass jars from Cornucopia Brands will keep you organized while you grill. 
Grant Howard 3.4-Ounce Square Clear Glass Spice Jar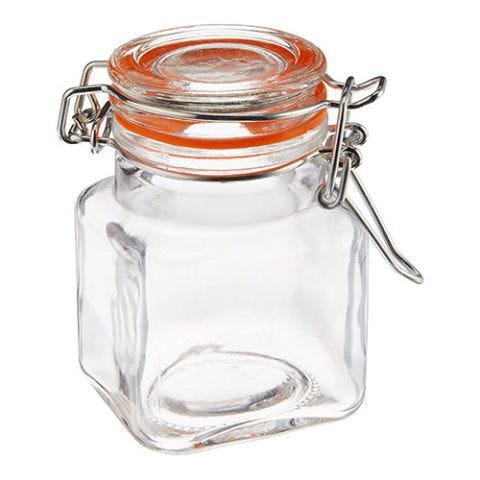 With a leak-proof, secure gasket lid and solid square base, these sturdy glass spice jars make the perfect vessel for gifting that top-secret barbecue spice rub to your best friends and neighbors this season.
See more useful products in here