You can be a unicorn, too! 🦄
Unicorn lovers can't get enough! Here are 10 of the most magical unicorn gifts and toys you can give.
Melissa & Doug Giant Stuffed Animal Unicorn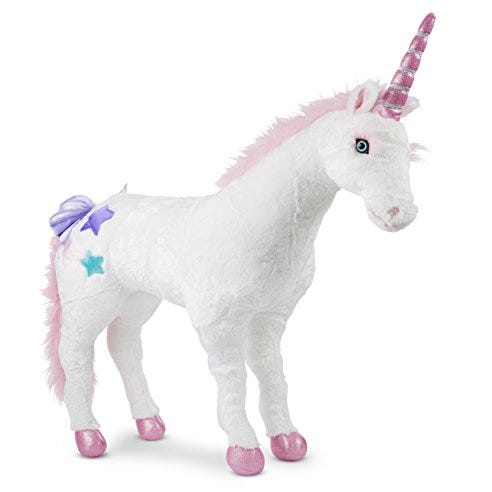 Jackpot, baby! This is the one gift that a unicorn lover would never turn down — a giant stuffed unicorn. Little ones have the time of their lives with this toy pretending to be far-off in a magical land where unicorns roam!
Billy's Baskets Unicorn LED String Lights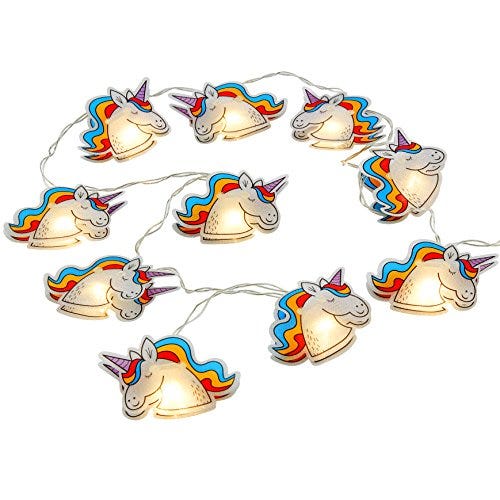 Keep things magical when the lights go out with this set of LED unicorn string lights that offer a soft glow and an enchanting vibe. Hang them over your bed, desk, or just about anywhere you like!
Too Faced La Creme Lipstick — Unicorn Tears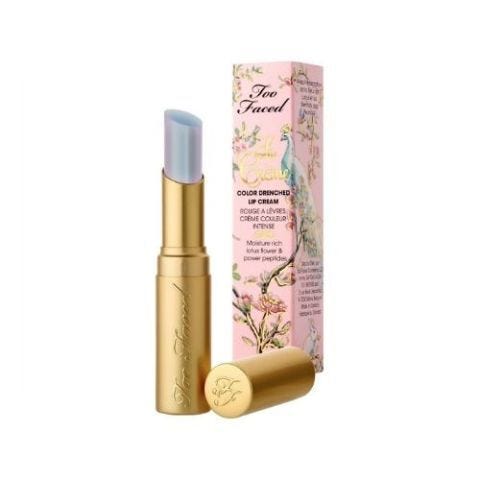 This is the Unicorn Tears lipstick that took social media by storm and could be found in every YouTube beauty vlogger's arsenal. We can't get over how pretty it is!
Feisty Pets Glenda Glitterpoop the Unicorn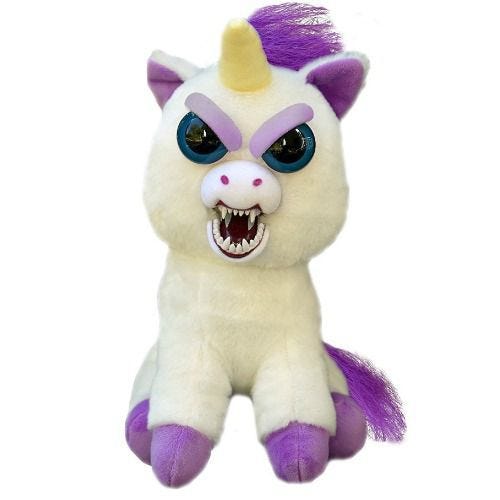 Life ain't all rainbows, even for unicorns. Bring yourself back down to Earth with this hysterical Feisty Pet that celebrates emotion. The plush toy naturally has a sweet face, but all it takes is a pinch at the back of the head for this unicorn to get angry really fast.
Whatook Unicorn Battery-Operated LED Light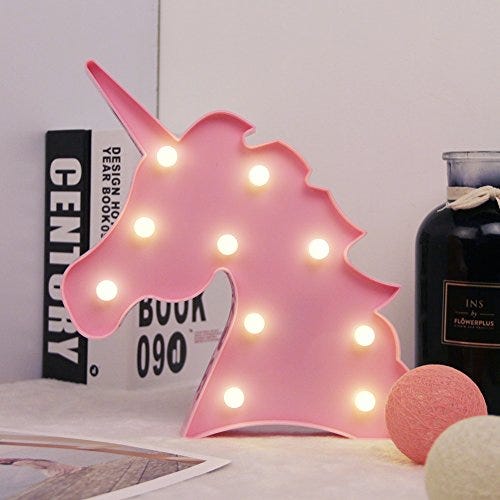 This cool unicorn LED light can be tucked away in a corner of your room or placed front and center on your fave end table or desk. The light is battery-operated, so consider this your new BFF the next time the power goes out.
DBigness Unicorn Portable Battery Charger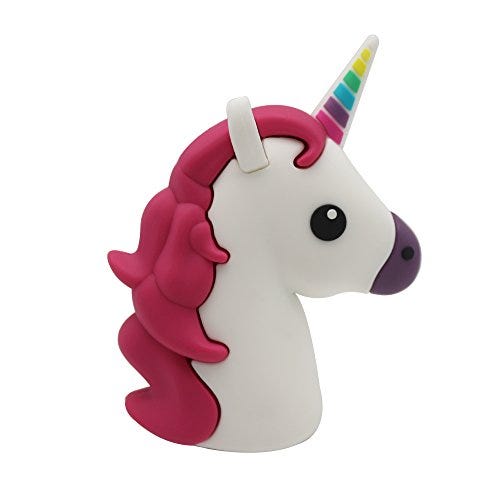 Any uni fan would feel like the coolest kid (or adult) on the block with this portable unicorn battery charger. It's perfect for the unicorn lover who plays sports after school or has a long bus ride home.
MORDUN Unicorn Temporary Tattoos Stickers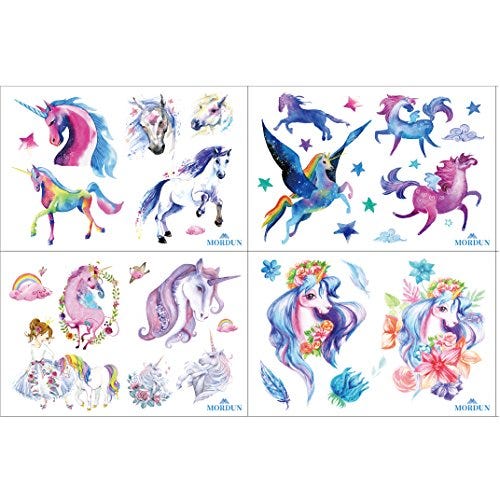 Grab your most enchanting friends and divvy up the tats from this pack of stunning unicorn tattoos. There are psychedelic unicorns, girly unicorns, unicorns with wings, and more!
leegleri Unicorn Magic Reversible Sequins Pillow Case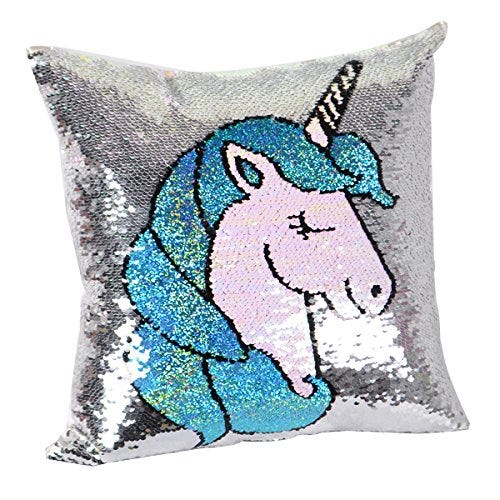 Slip this stunner of a pillowcase on your favorite pillow and let the fun begin! Sure, you can totally chill out with this unicorn pillow, but it's more fun to play with. Swipe your hand up and down over the sequins to reveal different designs.
Jasonwell Giant Inflatable Unicorn Pool Float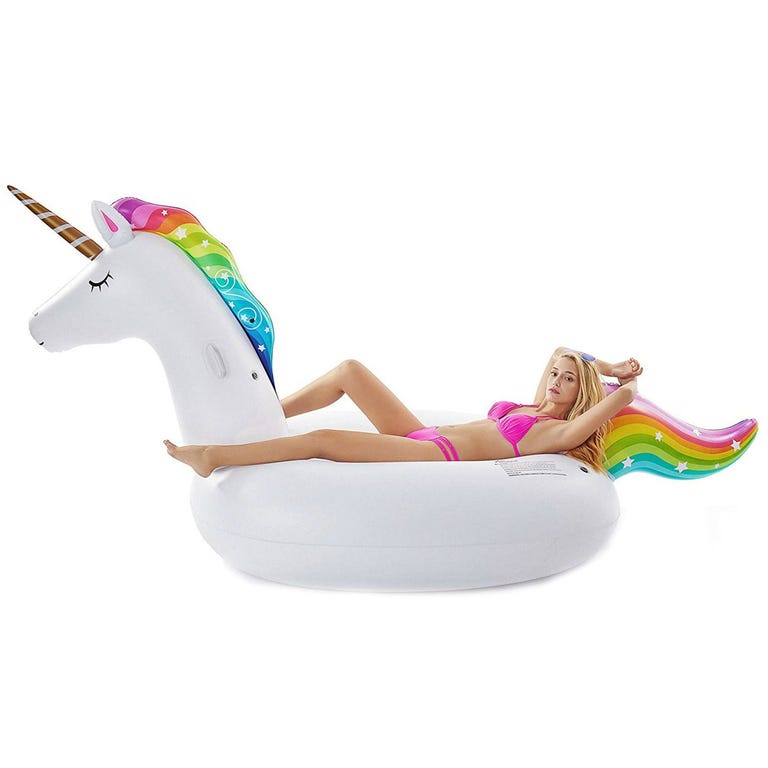 Who knew unicorns loved the water so much? Well, now you know you'll never have to go for a swim (ever again!) without your favorite companion.
Creative Roots Create Your Own Unicorn Garden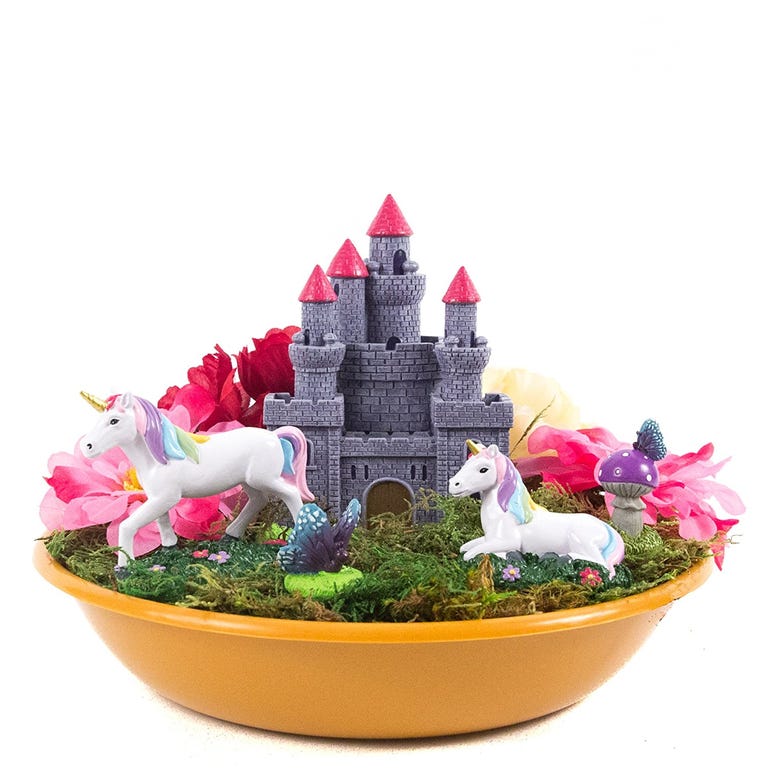 Let your imagination run wild and free with this unicorn garden kit that'll remind you that fairy tales are real. Plant your grass, add a castle, and let the unicorns roam.