Versa Automatic Single Watch Winder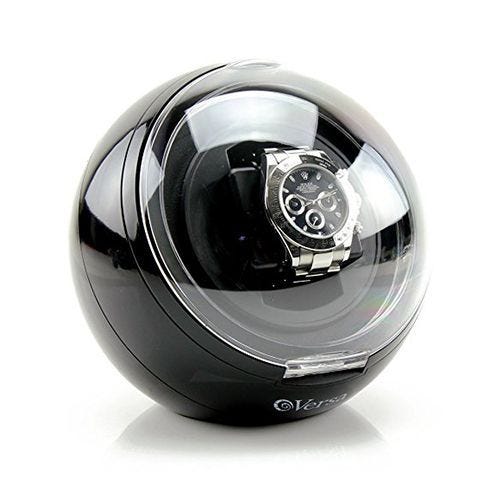 While your watch might've cost you a pretty penny, your watch winder doesn't have to break the bank. Besides its fun, futuristic look (with a blue LED light that turns on when winding), this Versa option has three direction settings and 12 different setting combinations. At such an affordable price, this top seller on Amazon has people loving this easy-to-use and seriously quiet winder.
CHIYODA Single Wooden Watch Winder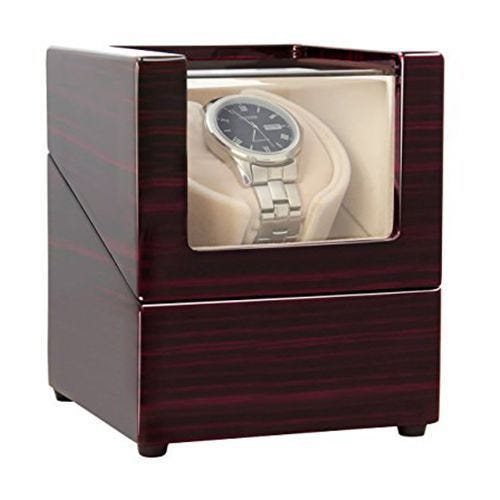 This elegant watch winder has a timeless look and a quiet motor, and it's available for a great price (hence its amazing reviews on Amazon!). The handmade wooden box has programmed rotational settings that turn at regular intervals to keep your watch going, plus a plush velvet interior for an expensive look to match your luxury watch. You're also able to charge this watch winder with an adapter or AA batteries, so you can wind on the go if you're traveling. 
Triple Tree Double Watch Winder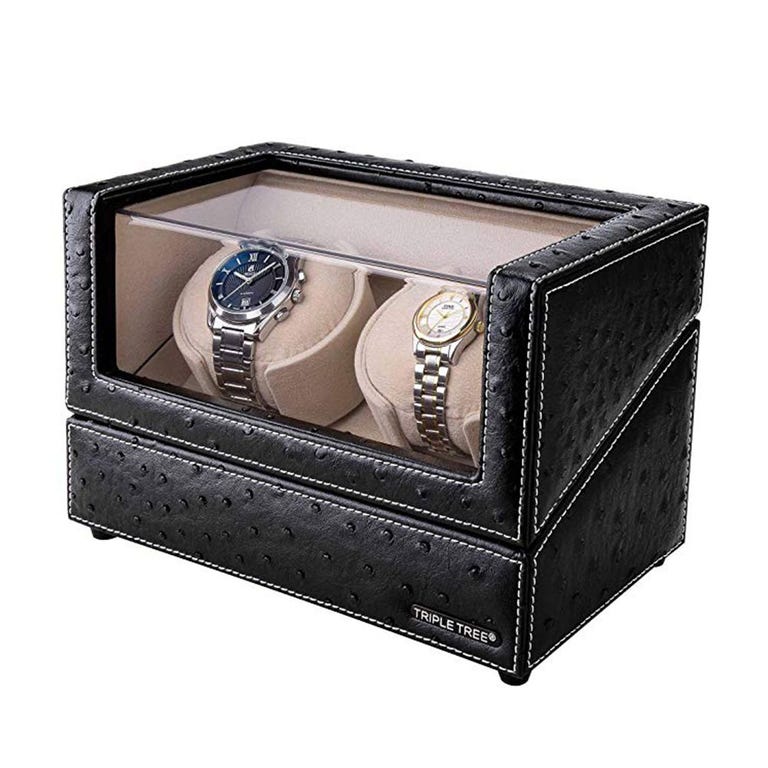 This sophisticated watch winder is a top seller on Amazon for its stellar Japanese motor with four rotation mode settings and the snazzy look of black faux ostrich leather. Perfect for displaying your luxury watches in your man cave, this double watch winder runs on two AA batteries and has a 1-year warranty.
Orbita Sparta Bold Black Single Watch Winder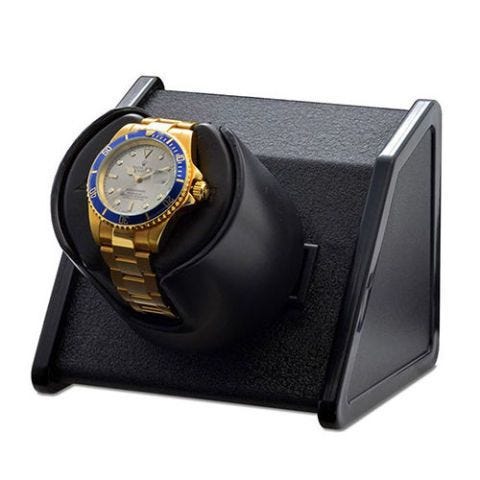 Orbita is one of the better-known names in watch winders, and this is about as basic a unit as you can get from the brand. It's made in America, and it's powered by four lithium-ion D-cell batteries.
Versa Automatic Double Watch Winder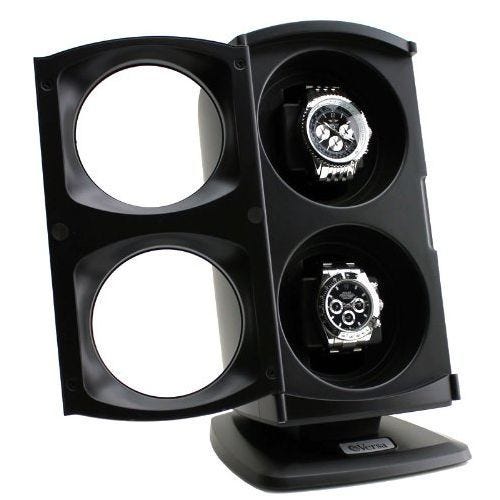 Don't let the entry price fool you — this great dual winder from Versa doesn't skimp on features. It's one of the few lower-priced models out there that has variable settings, as well as the ability to be plugged into the wall rather than running on batteries.
Wolf Module 4.1 Single Watch Winder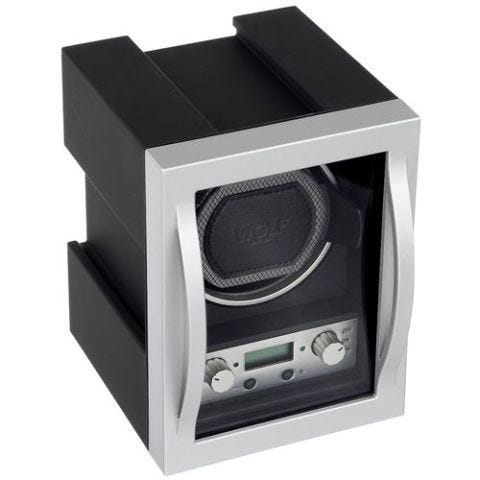 Compared to the entry-level units, spending north of $200 might seem steep, but the cool thing about the Module is its ability to be stacked with multiple units. Start with one now, and add more over time rather than having to start over with a bigger unit when your collection grows.
Orbita Siena Dual Watch Winder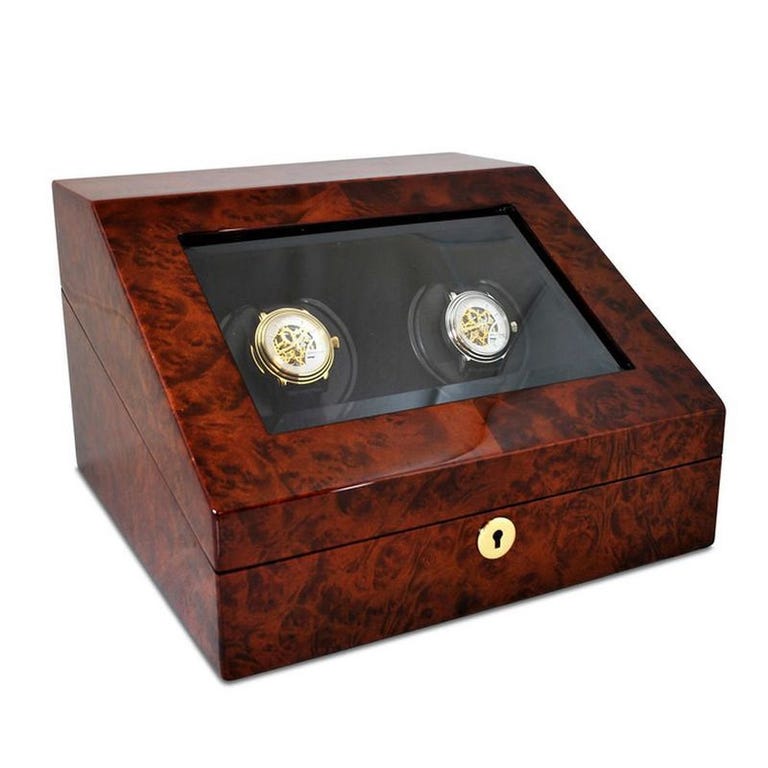 Available in either burled walnut or teak veneer, this larger Orbita unit is all about the presentation. This winder will look great sitting out on your bedroom dresser or on a shelf in your office. This is another battery-powered option, and, according to Orbita, it'll run for a good 5 years before requiring a battery replacement.
See more interesting news in here