9 best waterproof speaker that doesn't slack on sound
Waterproof Bluetooth speakers vary greatly in size, shape, available features, and price. We'll help you choose the right one for your needs and budget.
Today's waterproof wireless speakers have become smarter and more capable than ever. The top offerings will not only play your favorite tunes, but also charge your mobile devices and even deliver additional functionality when connected to a mobile app. The app-enabled features typically include the ability to pair multiple wireless speakers for a more immersive sound experience and the option to set up your favorite virtual assistant, among others. On most occasions you can also update the firmware of your speaker and potentially expand its capabilities.
We spent some significant time with today's most popular waterproof wireless speakers. Below are our favorite picks in every price point.
​Ultimate Ears MEGABOOM 3​ Waterproof Wireless Speaker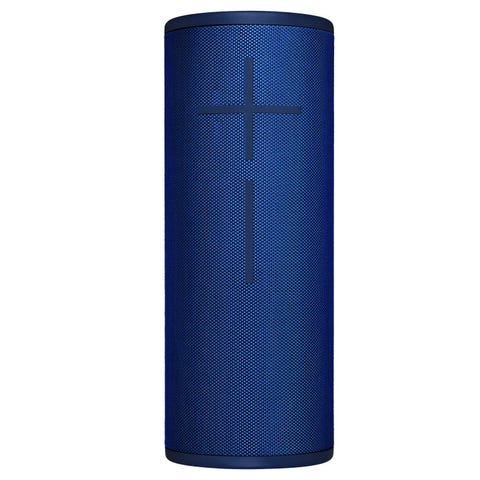 amazon.com
$199.99
SHOP NOW
The recently launched MEGABOOM 3 by Ultimate Ears is our favorite waterproof speaker available today. It has a beautiful design and finish, great audio quality, top-notch battery life, and a host of neat features you can access via a smartphone app. They include the ability to access your favorite Apple Music playlists with a single touch, as well as the option to connect over 150 MEGABOOM speakers for a bigger sound experience.
The speaker is fully waterproof with an IP67 rating, which means you can fully submerge it underwater. We also like that Ultimate Ears designed the MEGABOOM 3 to float in water, making it perfect for pool parties. The gadget deservedly received high review scores from Digital Trends, TechRadar, and Wired.
There are three colors to pick from — black, blue, and red. In case you find the MEGABOOM 3 too big, consider the smaller BOOM 3 speaker instead. It has a similar design, but a more compact body.
Soundcore Flare​ Waterproof Speaker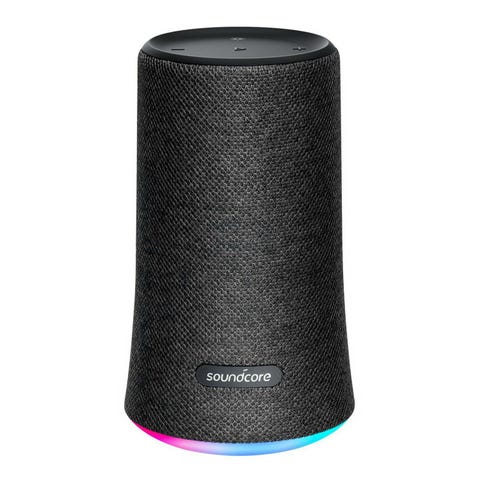 amazon.com
$59.99
SHOP NOW
The fabric-covered, waterproof Soundcore Flare speaker by Anker has great design, intuitive controls, and excellent audio quality. With customizable LED lights, it is also incredibly interactive for its price point. Overall, the Soundcore Flare is handily our favorite option for budget-conscious buyers.
With a pair of high-quality audio drivers and a duo of passive bass radiators on board, the Soundcore Flare speaker sounds a lot better than its price tag suggests. Users can tweak the device's audio settings via a mobile app. There's also the option to pair two speakers for a full stereo experience.
Testers from PC Magazine and TechRadar also liked the sleek design and superb excellent audio quality of the Soundcore Flare speaker. They also liked its built-in LED lights and the mobile app that controls them.
Bose SoundLink Revolve+ Waterproof Bluetooth Speaker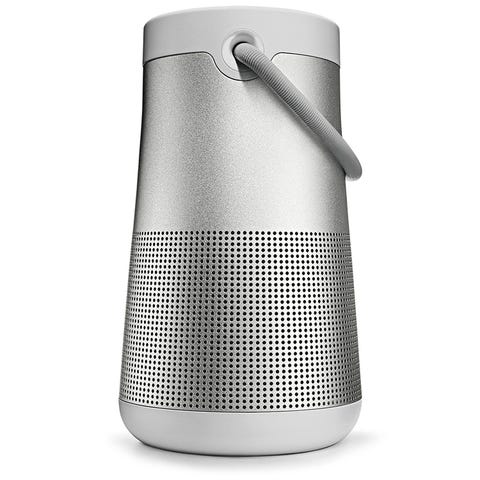 amazon.com
$299.00
$239.00 (20% off
)SHOP NOW
Available in black or silver, the SoundLink Revolve+ Bluetooth speaker by Bose is IPX4 water-resistant, and it's also incredibly stylish (look at its awesome handle!).
The gadget can deliver 360-degree sound with excellent quality for up to a rather amazing 16 hours on a single charge. There's also the option to connect multiple speakers via a sleek Bose app.
Reviewers from CNET, PC Magazine, and TechRadar praised the SoundLink for its clever design, excellent audio quality, and top-notch battery life. However, they also noted that the optional charging dock will cost you extra on top of the already pricey speaker.
Sony SRS-XB41 Waterproof Bluetooth Speaker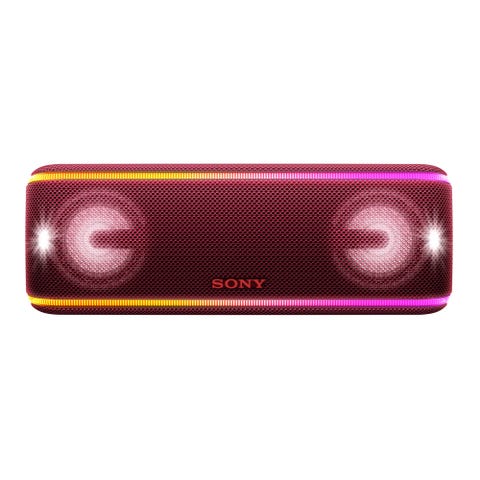 Sony
amazon.com
$249.99
$148.00 (41% off)
SHOP NOW
The Sony SRS-XB41 is handily the most entertaining waterproof speaker you can buy. In addition to delivering entertaining, bass-heavy sound, the gadget will also entertain you with built-in lights that are customizable via an app. They include a multicolor line light and speaker lights, as well as a flashing strobe.
In case the lights aren't enough, the speaker is also capable of transforming into a customizable percussion instrument. You can control the volume by changing the force of your taps.
With a duo of 58-millimeter audio drivers on board, the SRS-XB41 delivers an outstanding audio experience. You can choose between an Extra Bass mode or a Live Sound audio profile. There's an option to pair multiple speakers for a big audio experience.
The speaker can be fully submerged in water. It has up to 24 hours of battery life, as well as the ability to charge your gadgets.
Soundcore Icon Waterproof Speaker by Anker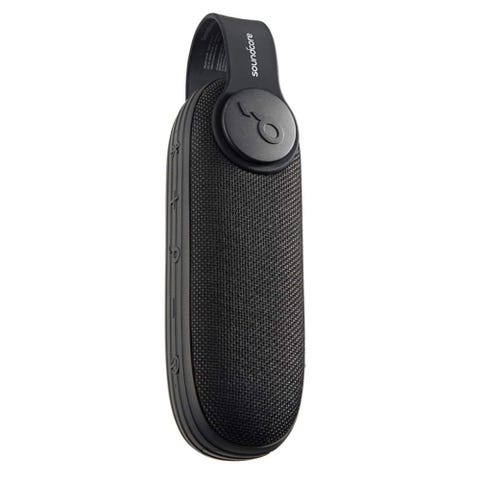 amazon.com
$59.99
$49.99 (17% off)
SHOP NOW
The Soundcore Icon waterproof speaker by Anker is the best ultra-compact option worth your attention today. It has cool design, surprisingly powerful sound, and top-notch battery life (up to 12 hours between charges). With a built-in strap, the speaker is also easy to attach to just about anything. Crucially, thanks to a sub-$50 price tag, the Icon will also fit into the budget of most prospective buyers.
The fabric-covered gadget's surprisingly great sonic capabilities come courtesy of a high-quality audio drives, as well as a passive radiator for enhanced bass. You can pair a duo of Icon speakers for a bigger sound if you wish.
The compact speaker has IIP67 rating for water resistance, so you can fully submerge it under water. It's designed to float on the surface, so you won't have to worry about grabbing it from the bottom of a bathtub or swimming pool.
If you are looking for an even smaller speaker, consider the palm-sized Soundcore Icon Mini instead. It's even tinier and not as capable in terms of sound and battery life, but it's even more affordably priced.
JBL Boombox Waterproof Bluetooth Speaker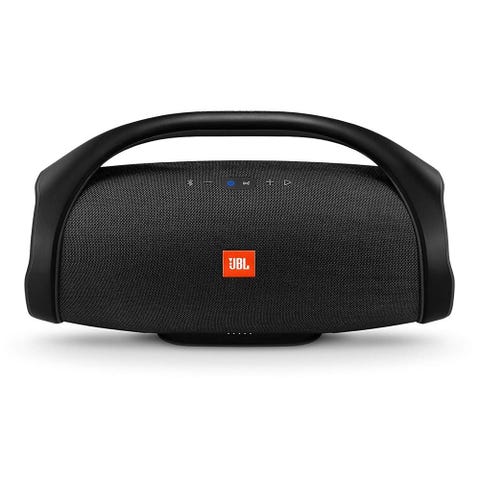 amazon.com
$333.99
SHOP NOW
The appropriately named JBL Boombox is the best big waterproof speaker for most consumers today. It has captivating design (we love its boombox-inspired handle), excellent build quality, and up to a really impressive 24 hours of battery life. Most importantly, the festival-ready Boombox is capable of delivering a thunderous, hugely entertaining sound that will put a smile on the face of everyone who experiences it.
The speaker's memorable sonic experience comes courtesy of four built-in audio drivers. They include two massive woofers, as well as a pair of tweeters for a balanced sound delivery. We like that the speaker has dedicated modes for audio playback indoors and outdoors. JBL offers the speaker in three colors — black, blue, and camouflage.
A PCMag review editor gave the speaker a high review score for offering a powerful audio experience in a portable, waterproof form factor. He also noted that the Boombox is a bit pricey.
Ultimate Ears WONDERBOOM Waterproof Bluetooth Speaker​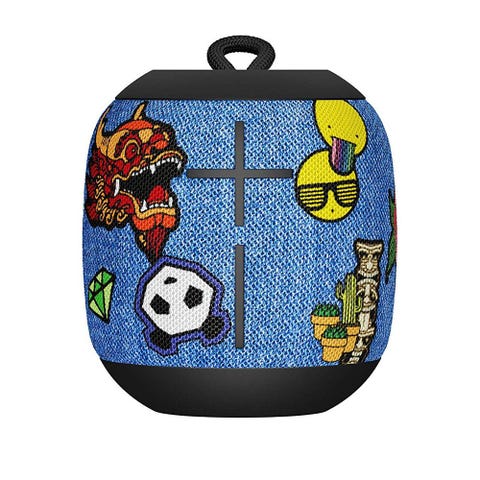 amazon.com
$99.99
$79.99 (20% off)
SHOP NOW
You'll be hard-pressed to find a more adorable-looking waterproof speaker than the Ultimate Ears WONDERBOOM. Available in a multitude of color combinations (this one is dubbed Patches), the compact gadget sounds great, too. It blasts 360-degree sound with excellent quality, courtesy of two active audio drivers and two passive radiators for deep lows.
In case one WONDERBOOM isn't enough, you can pair it for an even bigger sonic experience. The gadget can deliver up to 10 hours of wireless tunes on a battery charge.
Testers from CNET and TechRadar loved the compact and waterproof design of the WONDERBOOM speaker. They also gave it props for its great audio quality, but noted that you can't use it as a loudspeaker for phone calls.
DemerBox Wireless Waterproof Speaker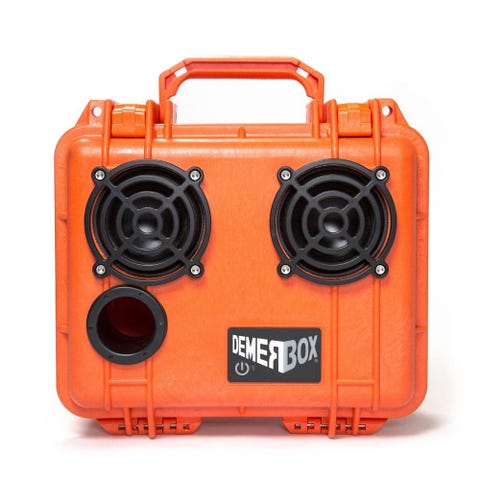 amazon.com$349.00SHOP NOW
The DemerBox wireless waterproof speaker is a splurge-worthy offering with an incredibly rugged body and simply epic battery life. To sum things up, the big gadget can float in the pool, survive multiple drops, and last up to an eye-popping 50 hours between battery charges.
The speaker's sound quality is also impressive, thanks to a duo of top-shelf audio drivers, tuned by a Grammy Award-winning expert. Unlike most of its rivals, the DemerBox is also incredibly easy to repair.
Available in black, blue, green, and orange, the exterior of the DemerBox wireless speaker started out as a Pelican case — a synonym for toughness and durability. We really like that, in addition to housing the audio hardware, the speaker has an internal dry storage area for your small essentials.
Sony XB10 Waterproof Wireless Speaker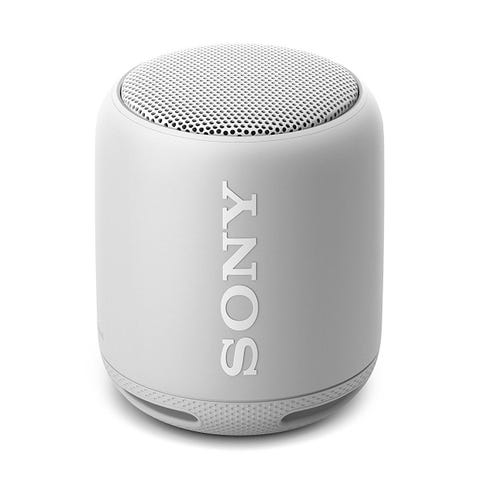 amazon.com
$58.00
SHOP NOW
Sony's XB10 compact will pleasantly surprise you with a thumping bass delivery and up to 16 hours of battery life. Combined, they make the gadget one of our favorite options in its price range.
The speaker has an IPX5 rating for water resistance. This means that it can survive rain, splashes, and direct exposure to running water. However, the XB10 can't be fully submerged.
In case you need more decibels in your life, there's also the option to pair two XB10 speakers for even more immersive stereo sound. There are multiple colors to pick from.
PC Magazine reviewed the Sony XB10 speaker, too, and they praised its great audio performance. The reviewer also liked the option to pair the small speaker with another unit for a bigger sound.