Pure Barre Collector's Edition 8
We can't all be prima ballerinas, but if you can make it through Carrie Rezabek Dorr's dance-inspired workouts, your body will easily pass for one. The technique relies on isometric movements that shape the body by burning fat and sculpting the muscles so that not only will you become physically lean, your body will also become stronger. This eight-piece DVD set highlights Pure Barre's most popular workouts, and comes equipped with a 3-pound sand ball, fitness ring, double tubing, and Pure Barre Ball so you can transform your home into a ballet studio all your own!
Tracy Anderson Precision Toning DVD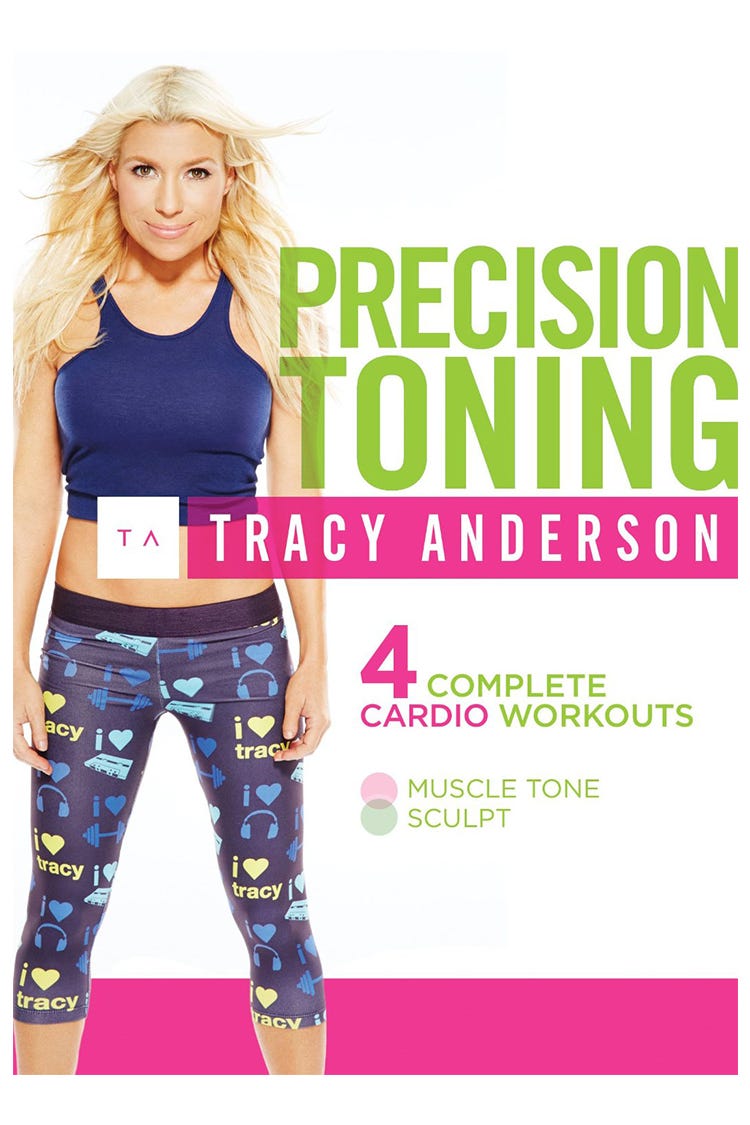 Celebrity Trainer Tracy Anderson's A-list clientele includes Madonna, Shakira, JLO, and New York Housewife and Skinny Girl founder Bethenny Frankel. If those names alone don't pique your interest, the insane results of this workout program will — and this is just basic training, ladies. Skewed for all skill levels, Precision Toning has you working every body part imaginable to strengthen both the small and larger muscles.
Read more: Lower chest workout
Focus T25 Shaun T Workout DVD Program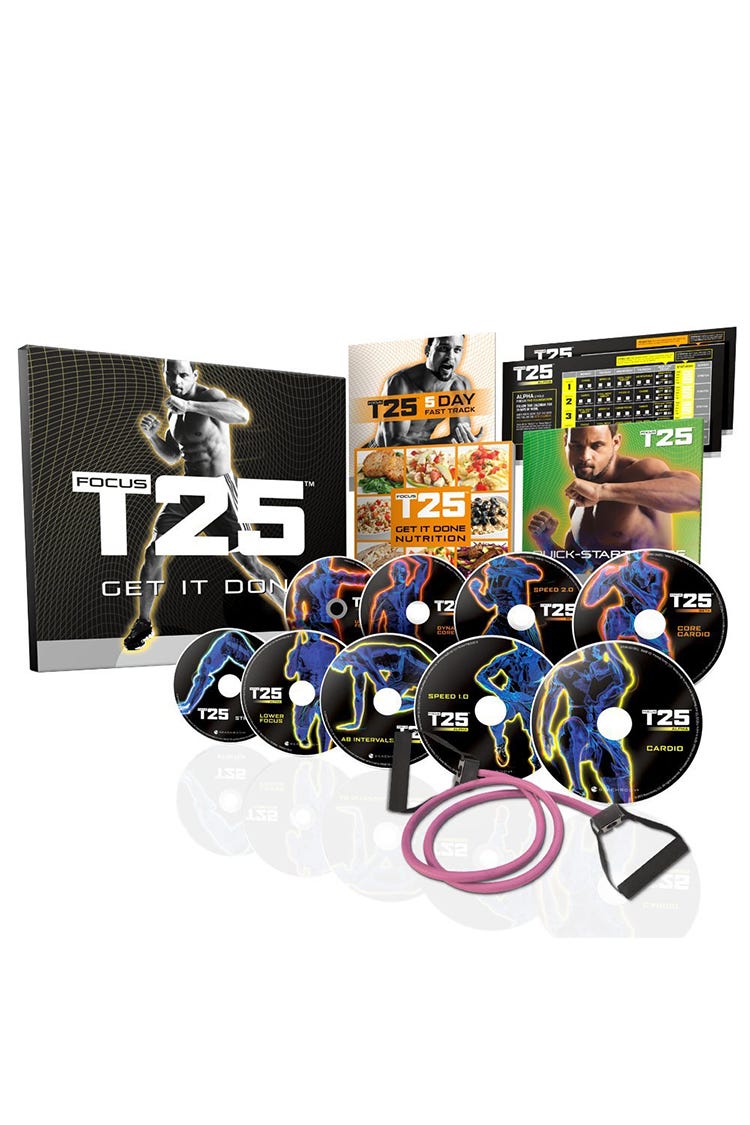 You will always see results from a Shaun T sequence, but if you don't have 45 minutes to spare in a workday, this 25-minute workout is a go-to alternative for time sensitivity. Fair warning: Less time does not mean less work; you will sweat, but you will like it! You'll receive nine DVDs, a Quick-Start Guide, nutrition plan, workout calendars, B-lines resistance band, and a 5-Day Fast Track Guide with your purchase, setting you up for success, Shaun-T style.
Insanity Workout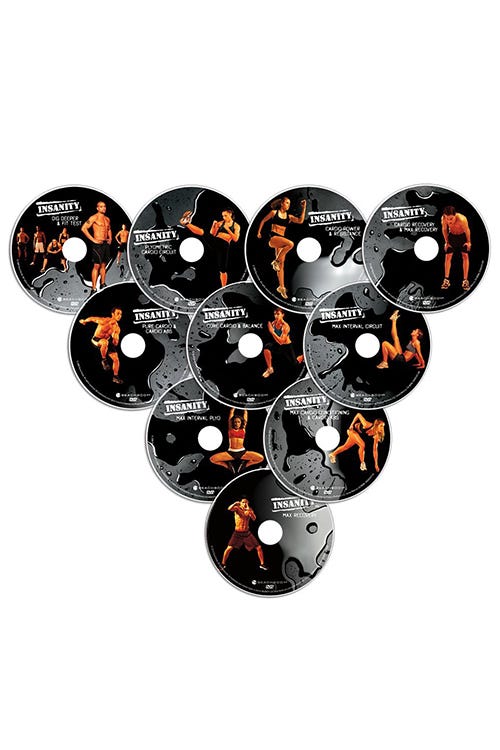 For $145, you'll get 10 DVDs, a nutrition guide, and a calendar to track progress. Plus, you'll have the pleasure of working out with Shaun T, who will keep your motivation up. Expect high-intensity interval training and lots of jumping!
BodyWisdom Yoga For Beginners
Practice makes perfect. The phrase follows us in everything we do. You don't have to be a yoga instructor to consider yourself a yogi. All it takes is that first child's pose, and you're halfway there. This introductory course to the novice yogi provides users with eight routines ranging anywhere from 10-60 minutes so that you are able to move at your own pace. The backdrop of Half Moon Bay, Antigua is aesthetically calming and will encourage you to relax.